Reflecting On 2019! What A Year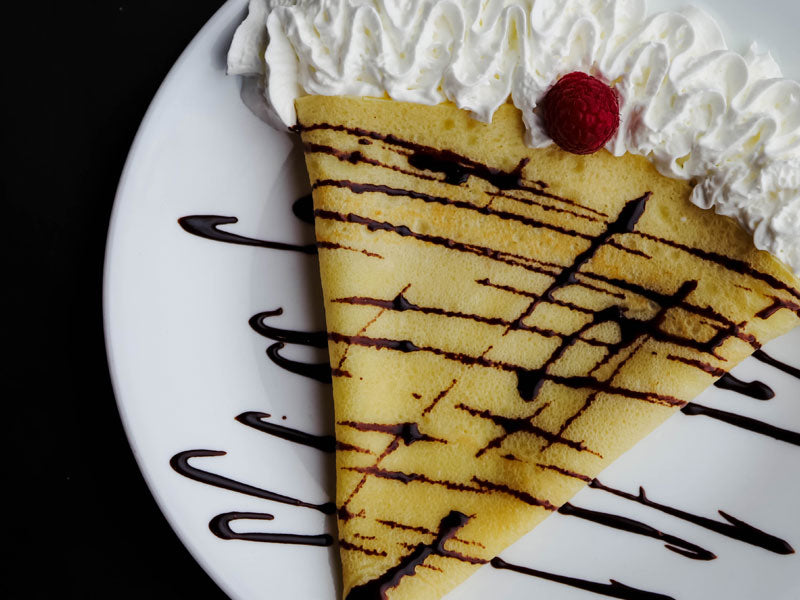 Reflection on 2019! What a year!  
Each year when June rolls around, The Daily Rise starts getting excited. Another Ogden Farmers Market is about to start! As a team, we reflect on last year's market season, and brainstorm that "something new" that we can to bring to the Ogden Market for the next year. "Promoting Positive Energy" every step of the way :)  Last year it was unanimous- the idea was set- we were going to bring our CRÊPES!  
Backing up a bit... When we opened our third retail location, inside of the WSU Downtown building, we finally had a space to bring in some type of healthy, yummy food. Months after the grand opening, and multiple brainstorming sessions later, we reconnected with Michelle Green (She was one of the founders of Ogden's first crepe booth at the Farmer's Market back in 2009)  From this friendship, the coffee and crepe venture started to form : ) With a lot of great ideas and Michelle's expertise, we were able to add an amazing crepe menu to our already amazing specialty coffee menu. This crepe menu features a perfect mix of sweet and savory options with attention towards locally sourced, fresh ingredients and vegan and GF options. We were so excited to get the buzz out, as we had already fallen in love with our new downtown vibe. Michelle and her spinning expertise was the missing piece to our first sit down cafe.  "Coffee and Crepes" just has a magical ring to it when you say it, don't you think? (My personal favorite, The Spicy Hippie with fresh jalapenos… yummmm)
Crepes are served 8 am- 2 pm daily at our Daily Rise Coffee Downtown (2314 Washington Blvd. Ogden, UT). Check out dailyrisecoffee.com to see the full menu :)