Coffee and Wildflowers!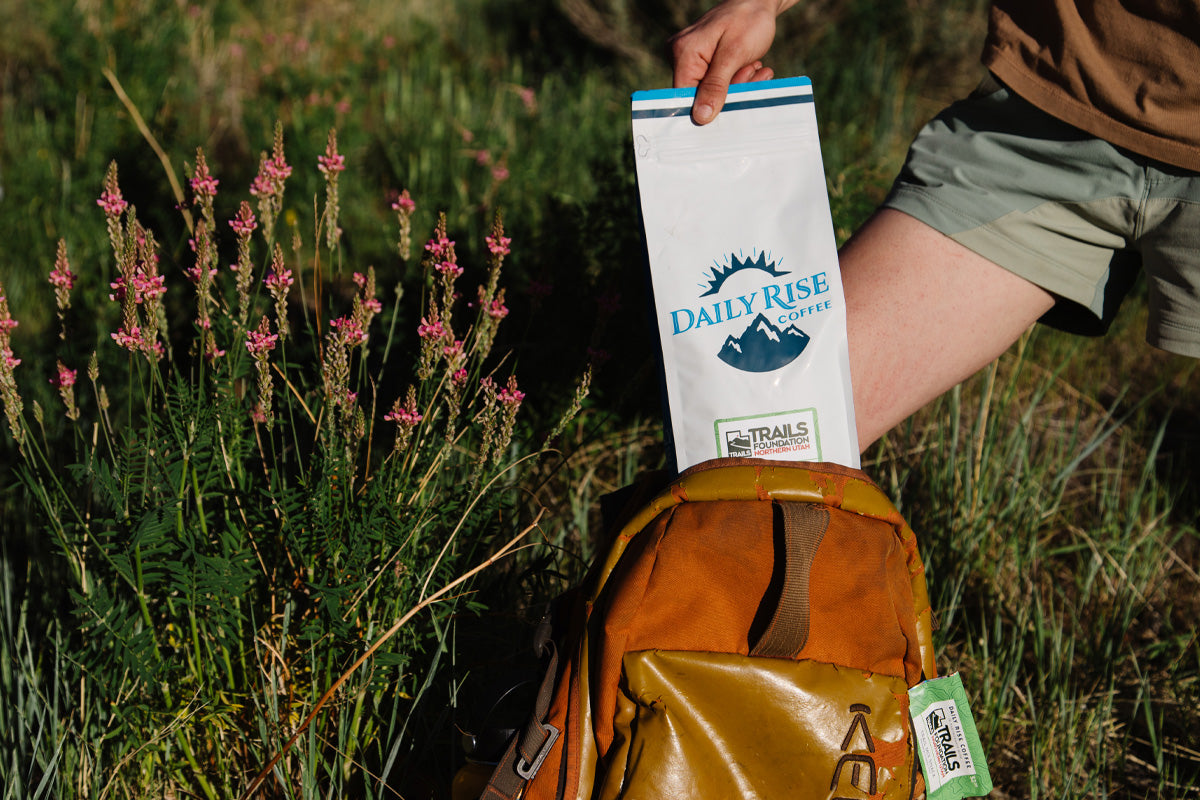 It's time to get outside so it only makes sense to kick off the season with our Trails Blend Coffee! Tastes exactly how it sounds, and $5 from each bag goes back to our friends over at the Trails Foundation of Northern Utah! The TFNU Team is hard at work on fixing up trails which were damaged due to the long, snowy winter. We are super grateful for all they do to keep us up and on the mountain safely!
Do us a favor and follow them on Instagram: @trailsfoundationnu

This way you can stay up to date on which trails to avoid until they are hiking/biking/running ready. And if you are interested, with the runoff expected to come with the snow, we know they'll be looking for volunteers to help keep our mountain areas safe for all. It's a great way to get outside and give back to our community!
And while you're at it, be sure to keep up with Ogden City and updates on the river and tips to stay safe when you are out and about!
As far as the rest of May, here are a few things to add to the calendar.
Mother's Day
Mother's Day is Sunday, May 14th, but here's an idea: surprise mom with brunch the day before - she'll never expect it! Stop by our downtown store, grab a cup of coffee and have a delicious crepe and then wander through the store and let her pick out something she likes on you! She'll love the impromptu date!  If you don't have the time, you can also surprise mom with a Daily Rise coffee subscription and/or gift card which can both be found on our website.
Ogden Marathon 2023
The Ogden Marathon is May 20th! Now, you might not be a runner, but the Finish Line Festival sponsored by America First is for everyone! There'll be a rock climbing wall, fun activities for the kids, food trucks, vendors and more. It's a blast and you will not want to miss out. We'll be there, cheering on the runners and joining in on all the fun! So be sure to stop by the DRC truck and say hi!
Ogden Farmers' Market
Wrapping up May is the fabulous Farmers Market Ogden which is one of our favorite things to do. There is a rhythm and routine to our Saturday mornings in Ogden through the summer: Daily Rise coffee, locally grown veggies, and saying hi to all of our Ogden friends. It truly is one of the best things about our community. Can't wait to see you there! (8am-1pm starting May 27th!  25th Street, Ogden)
Bean of the Month
By the way, to get your 15% off the Trail Mix Blend, enter BEANOFTHEMONTH when you checkout online.
April showers (in our case, loads of snow) bring May wildflowers! Get outside, hike some trails, cheer on some runners, say hi to friends, and drink some coffee.

We'll see you out there!
- Your Daily Rise Coffee Family