FREE SHIPPING on all orders over $49!
Community Partners
Say hello to our friends in the local business community.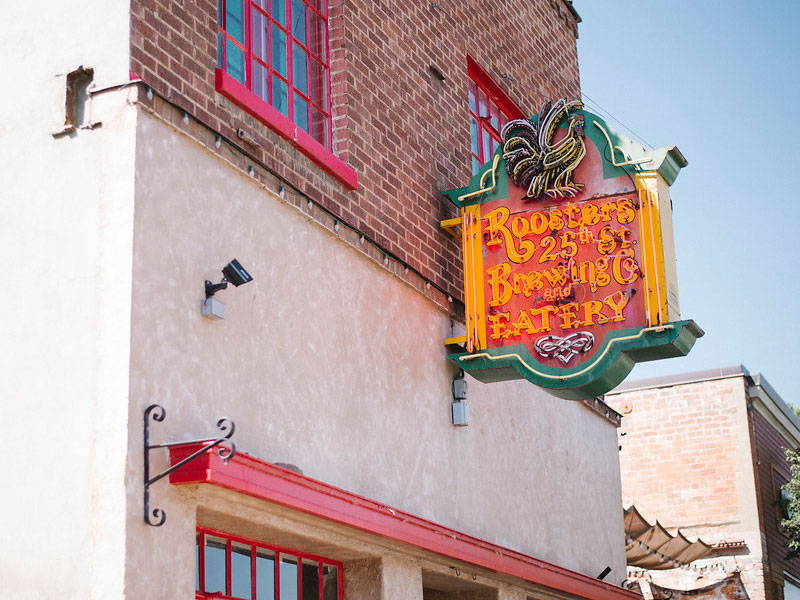 GOOD FOOD, GOOD BEER, GOOD PEOPLE In 1995, Kym and Pete Buttschardt opened the first Roosters Brewing Company on Historic 25th Street in Downtown Ogden. In late summer 2005, Pete, Kym and the Roosters' fabulous crew introduced their vibe to Layton. From geographical, philosophical and culinary perspectives, the new location is just off what locals.
Rooster's Ogden brews – Ogden City Blend
Rooster's Layton brews – Wilderness Blend
Little Black Bird Soap Co.
Our friends at @littleblackbirdsoapcompany have Daily Rise Coffee espresso filled soap bars for all you coffee lovers! Little Blackbird Soap Company offers fresh natural handmade soaps and other body care products made using only the highest quality ingredients. Their JAVA is made if freshly ground and brewed espresso beans from Daily Rise Coffee and creamy
Little Black Bird Soap Co. uses – Espresso Roast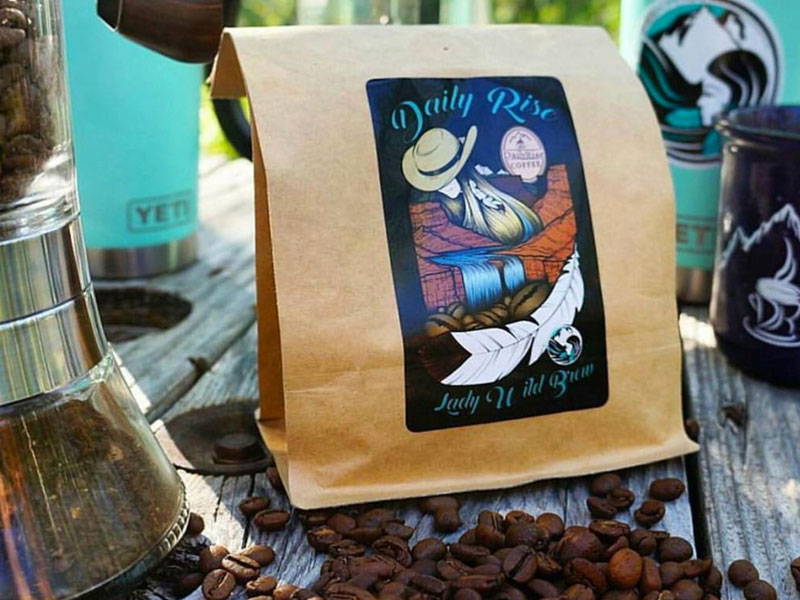 Lady Wild is a coffee blend of sweet and earthy Costa Rican Sumatra blend perfect for adventure. In collaboration with And She's Dope Too Ogden, you can find this blend at your local Daily Rise Coffee drive thru as well as Parlour Coffee Bar in Ogden.
ASDT brews – Lady Wild Blend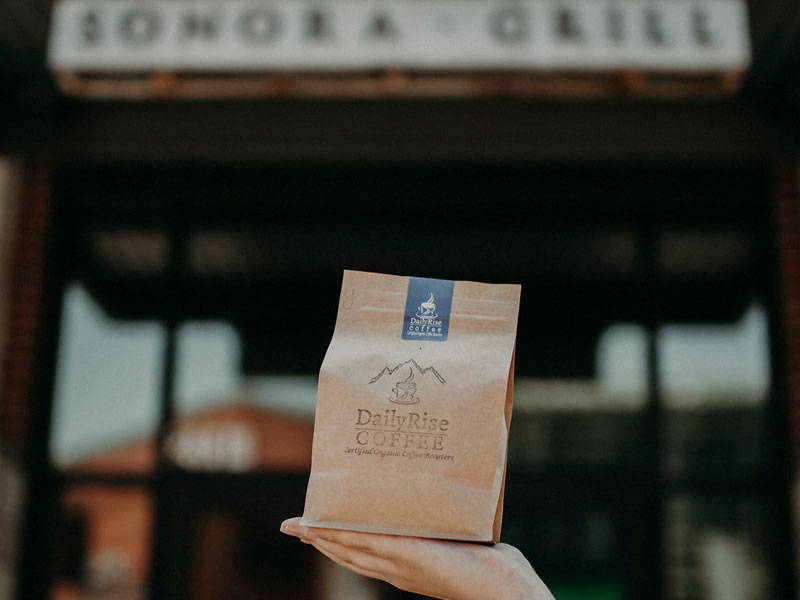 Need an awesome place to Brunch? Stop by Sonora Grill for Mimosas, Sangaritas and Daily Rise Ogden Blend coffee! Every Saturday and Sunday from 10am – 3pm. The Sonora Grill is a locally owned and operated restaurant. They have amazing salsa made with habeneros, moritas, or tomatillos, you can taste their passion for Mexican cuisine.
Sonora Grill brews – Ogden City Blend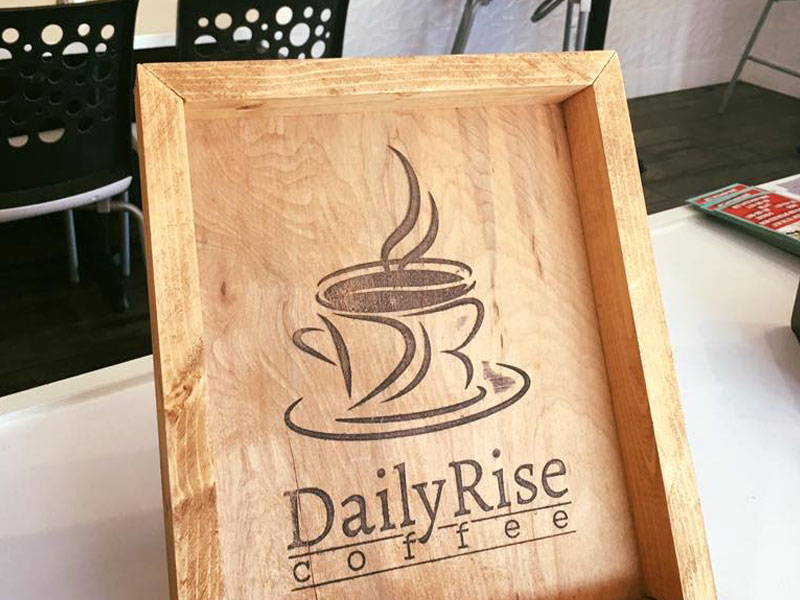 Hug-Hes favorites were recently brought to Layton in the form of Hugs! At Hugs you can find flavored sodas, fresh salads, sandwiches, and cookies. You can also find Daily Rise Coffee! Pair this delicious Halloween Sugar Cookie with some Daily Rise Coffee and you've got yourself a treat!
Hug-Hes Cafe brews – Papua New Guiena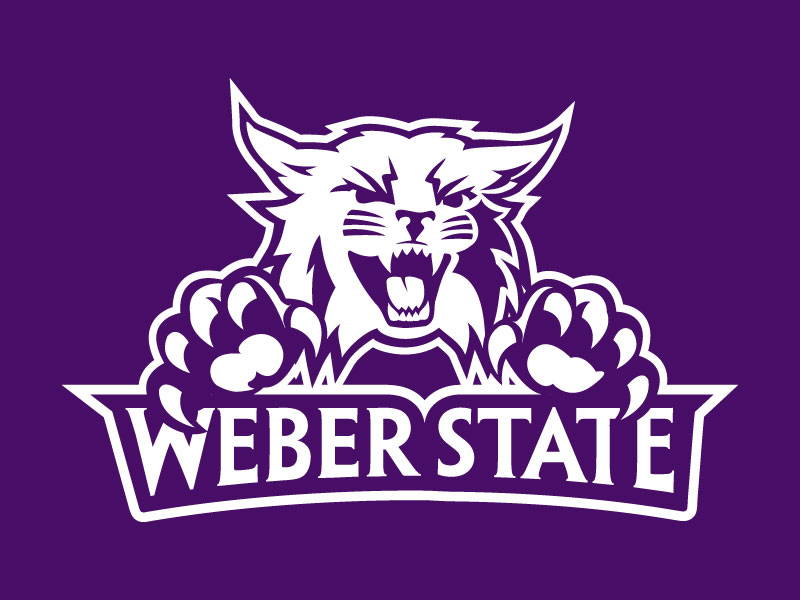 Community Events
We love connecting with locals in the community.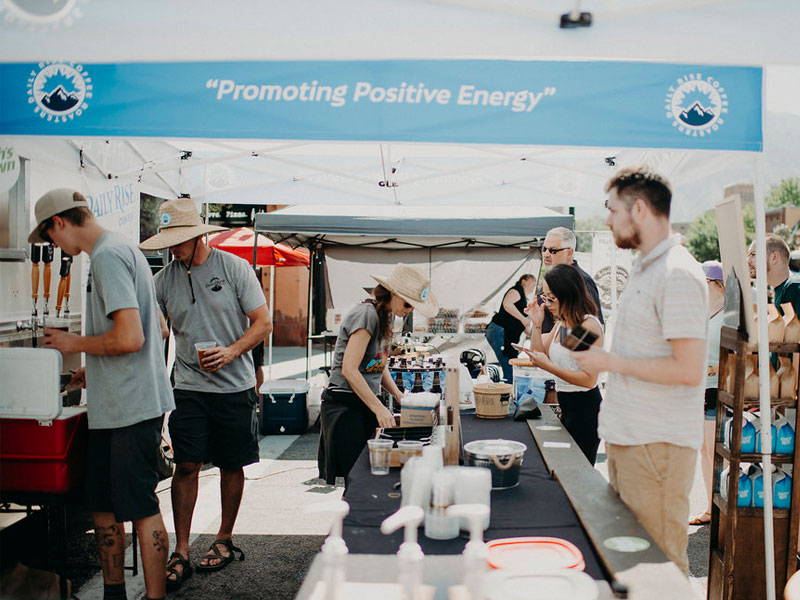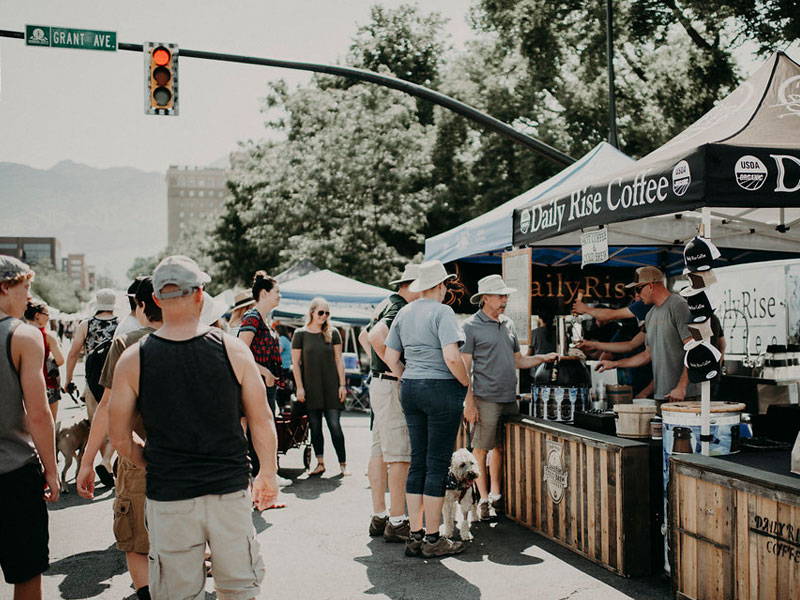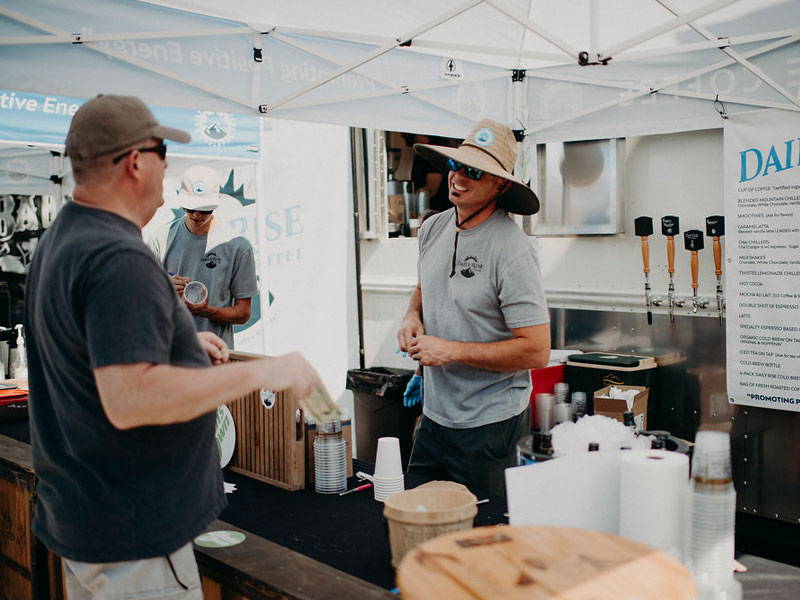 Summer Farmers Market – Ogden
Ogden Summer Farmers Market- We started summer of 2015 and have never missed a Saturday since… We fell in love with the always evolving and growing vibrant community event! From the start we embraced the opportunity to "promote positive energy" within our community and going forward, we have strived to give back as much we can to other local fundraisers, outdoor events, & community gathers.
 
---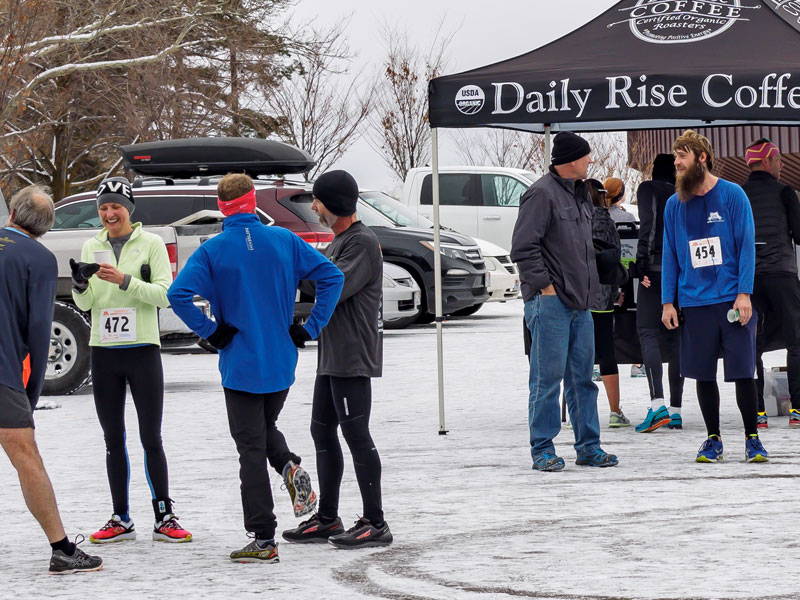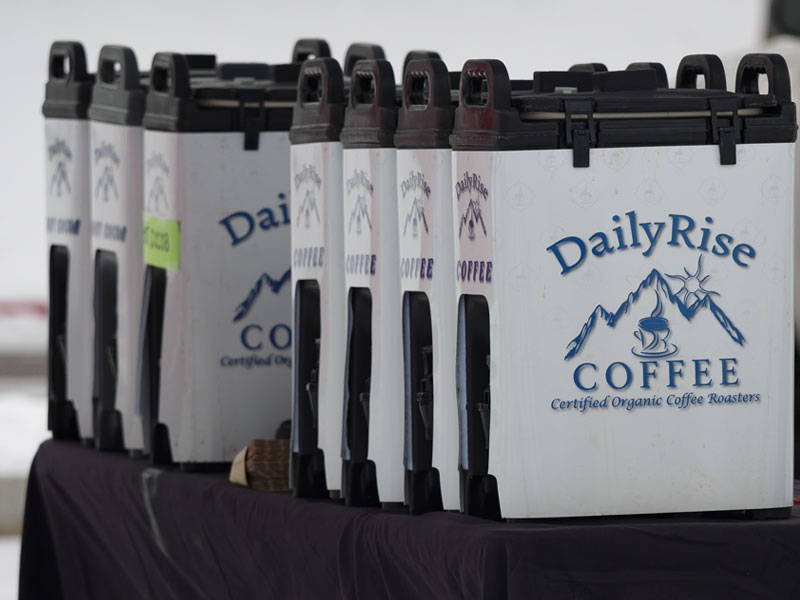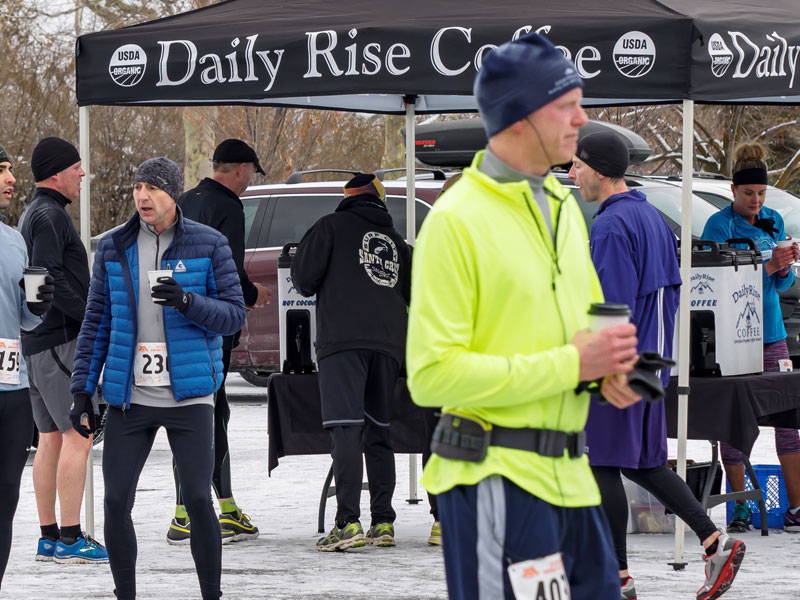 Winter Race Circut – Goal Foundation
We are a proud sponsor, supporter and participant of the Winter Race Circuit lead by the GOAL Foundation. This circuit of races helps each and every runner of all race levels and distances prepare for the Ogden Marathon!
---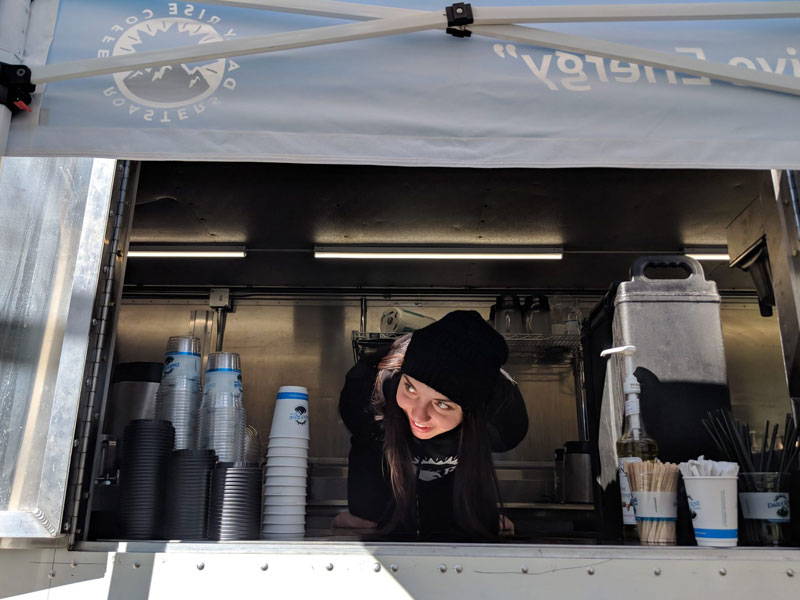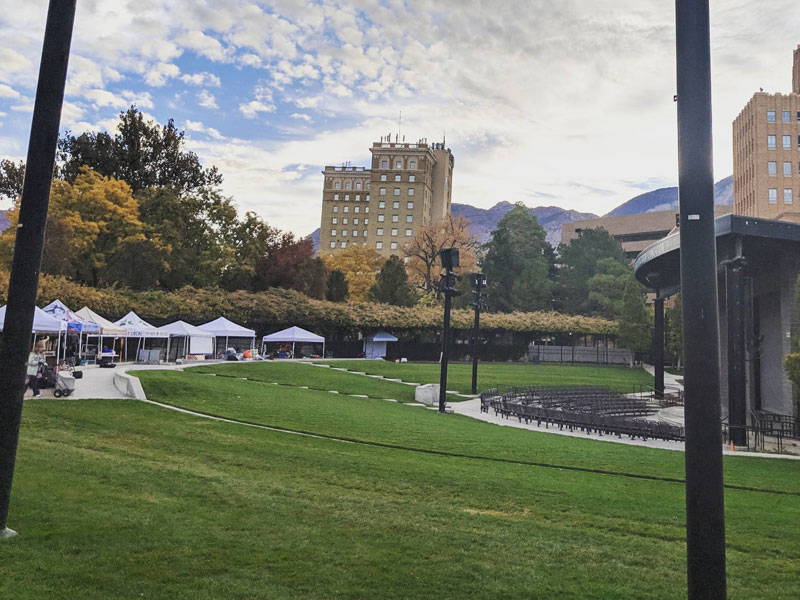 Following the end of the Summer long market, Ogden welcomed a Fall Market. Enjoying the change of the seasons and the comfort of warm drinks on chilly mornings, this market creates another opportunity to love Ogden on a Saturday morning.
 
---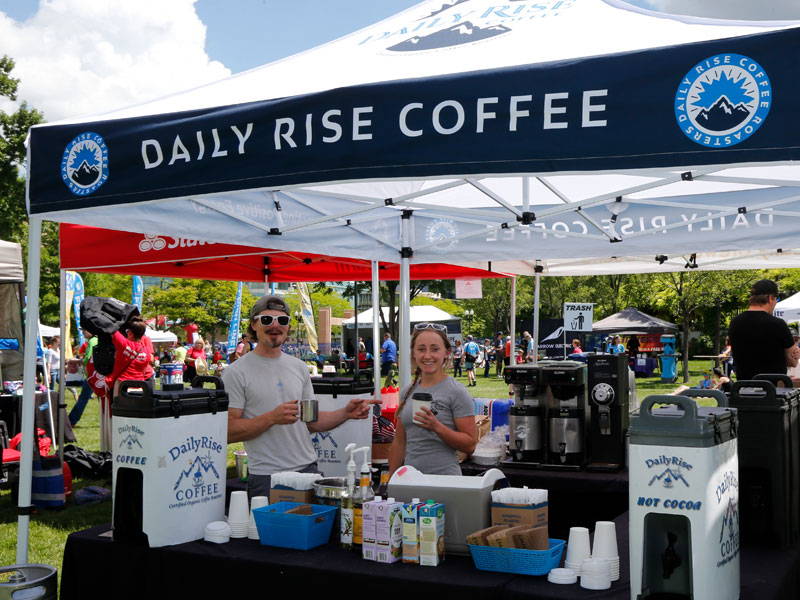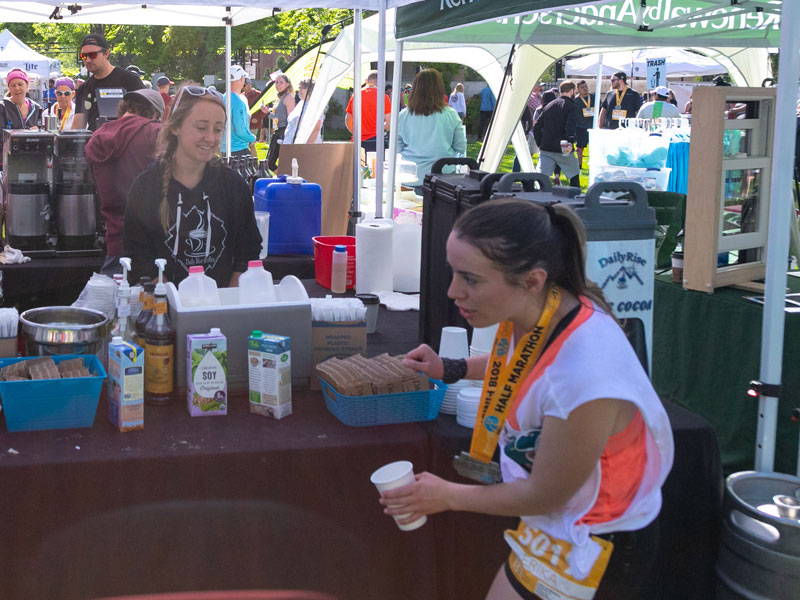 Each May we are so excited to set up and serve drinks in the Vendor Finish area! It is humbling, heartwarming and exciting to watch participants cross that finish line and to be able to hear some of the amazing stories from the runners leading them to this race.
---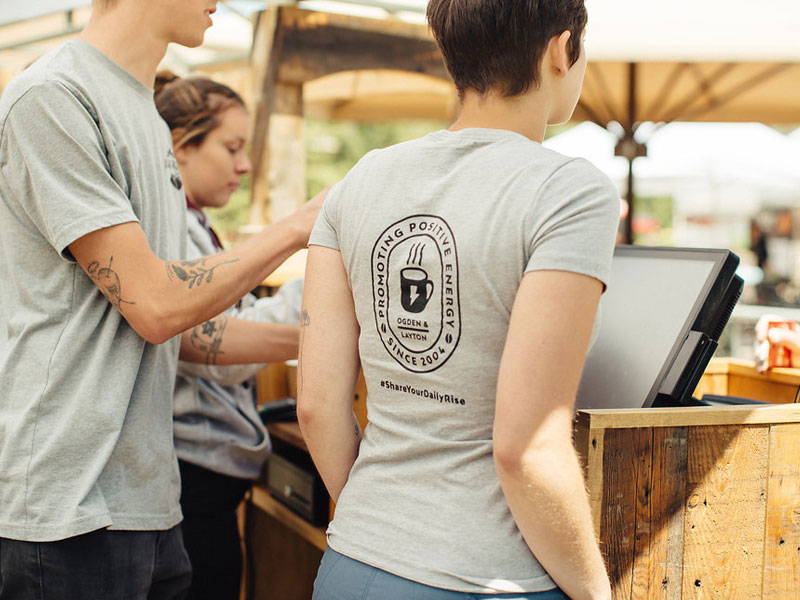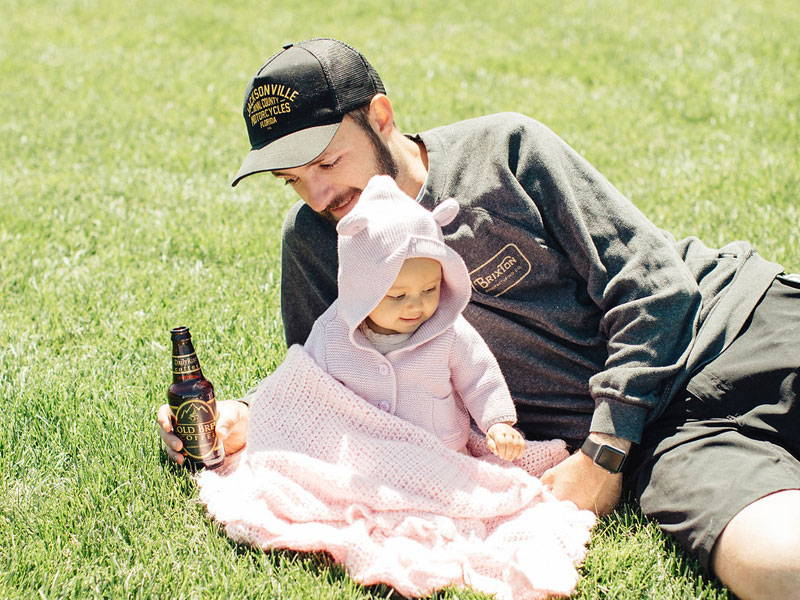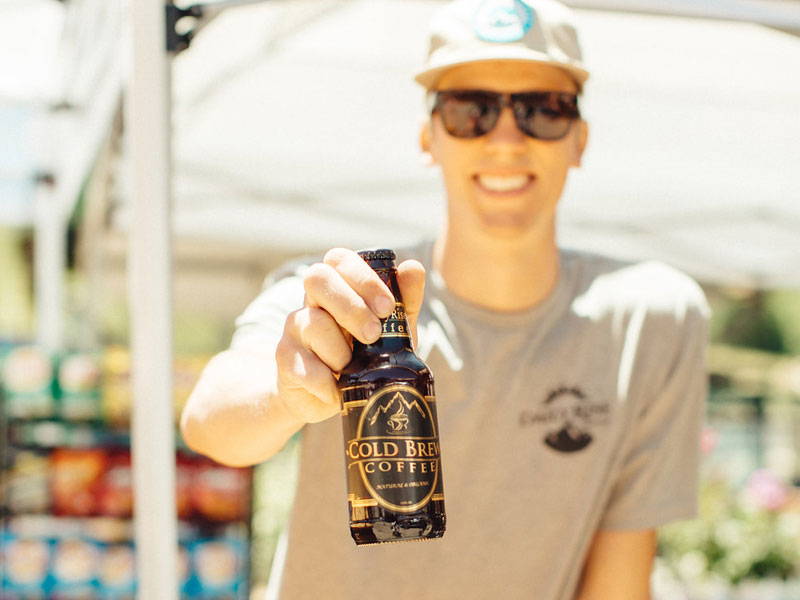 Snow Basin – Blues, Brews, & BBQ's
We have been fortunate and proud to be a part of summertime at Snowbasin! Each Sunday Snowbasin hosts an amazing gather spot for outdoor recreation, live music, beer, amazing food and Lots of sunshine! We are known for serving our amazing Daily Rise Cold Brew Floats and other coffee favorites.
 
---
Taste of The Town – Layton
Each July, Layton shows up! This Taste of the Town brings in hundreds of friends from all over to gather, sample delicious local tastes and listen to music is a beautiful park setting.
---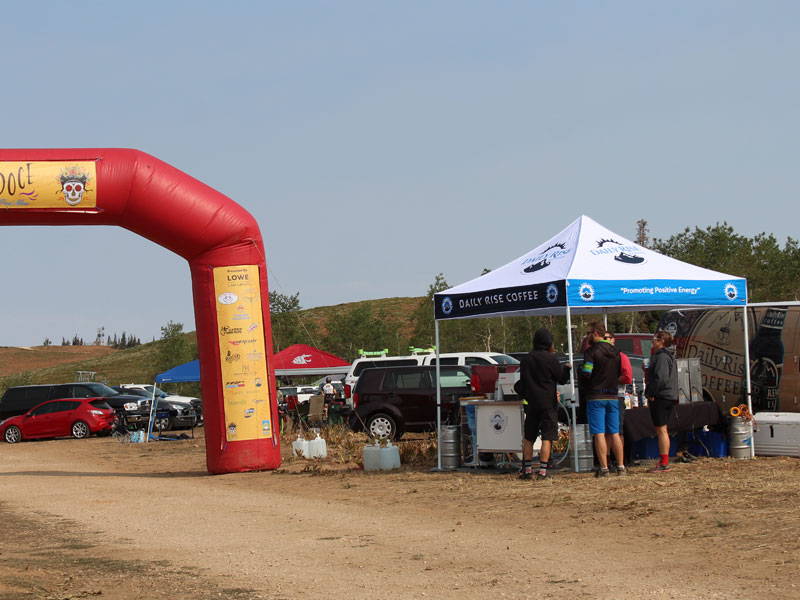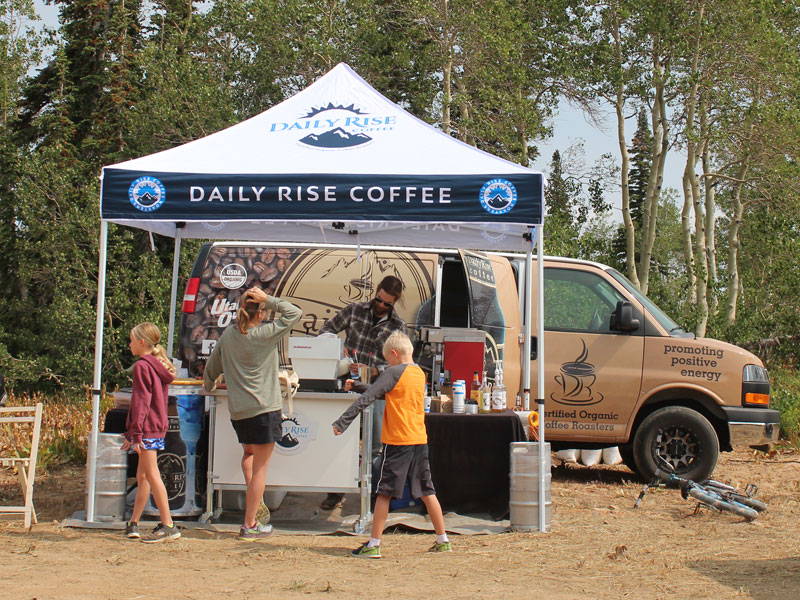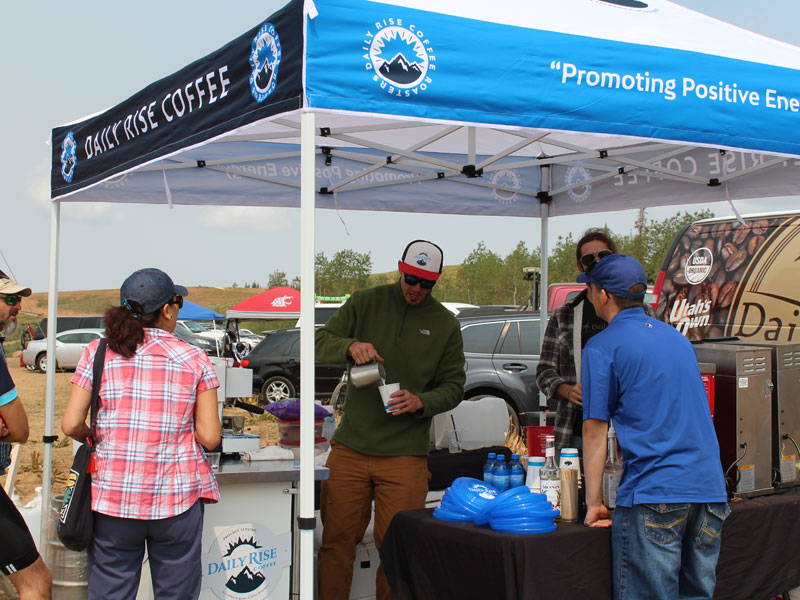 Who doesn't want to camp out and hang at the amazing Powder Mountain to watch and cheer folks on through this 12 hour mountain bike event!
 
---
Made in Utah Festival & Market
This is a event not to miss! We have been a part of this event from the start! This event is hosted at The Gateway in SLC and brings together local companies from SO many different backgrounds and passions!
 
Upcoming Events
Where you can find us.
December 1, 2018
Breakfast with Santa at Union Station
December 7, 2018
OPA Parent Tailgate
December 15-16, 2018
Made in Utah Winter Festival!
January 11, 2019
OPA Parent Tailgate
January 12, 2019
ASDT Film Festival