Honoring our Brave Veterans from Daily Rise Coffee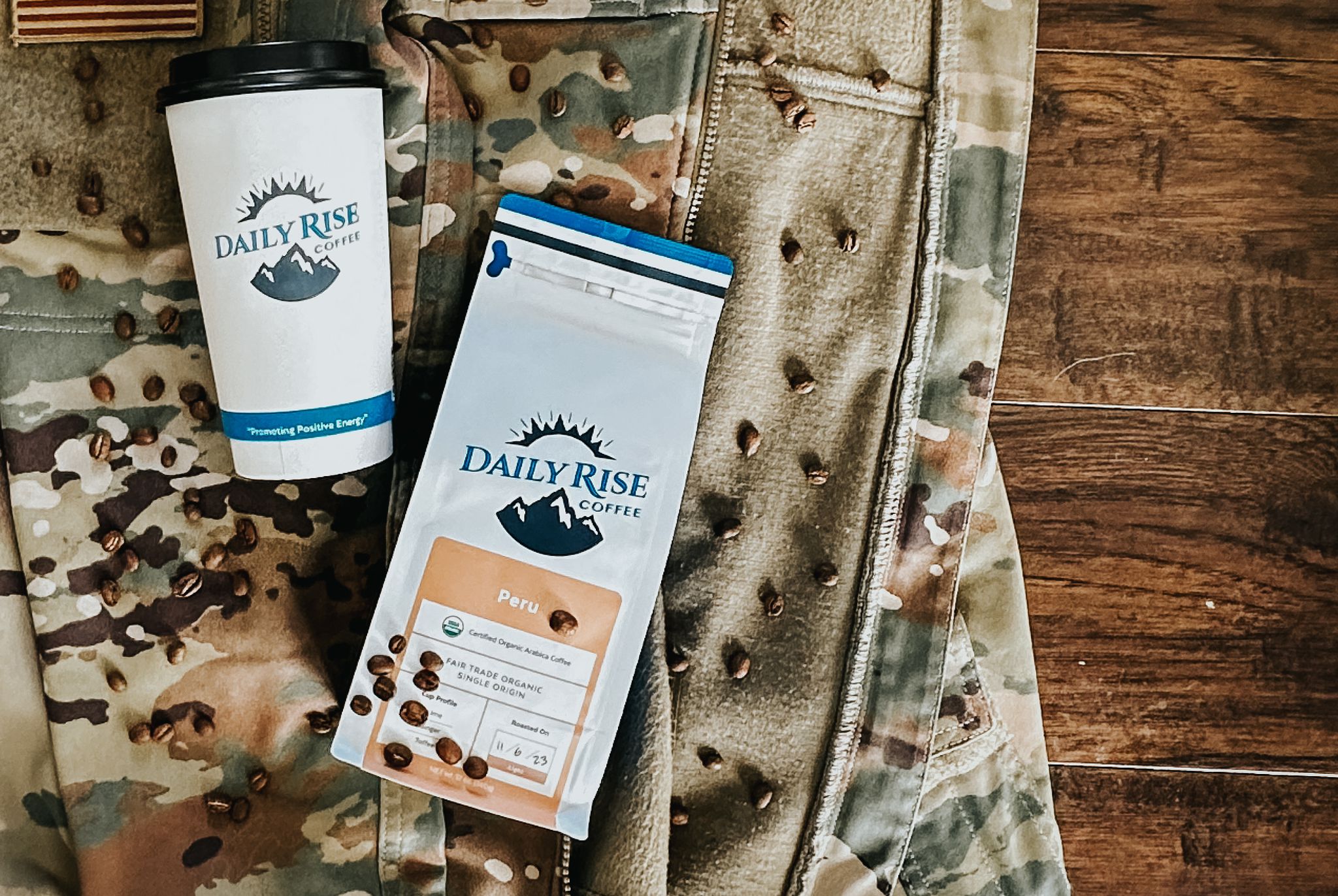 As we spend the month expressing gratitude, we pause on this special day to reflect on the bravery of our nation's heroes. In appreciation for the men and women who have served in our armed forces, we're offering 10% off all coffee online between the 8th and 12th of November. 
For our servicemen and women, be sure to stop by any Daily Rise location on the 10th & 11th with your military ID and enjoy one of the following: 
A FREE drip coffee OR

20% off any specialty drink.
"For the veteran, thank you for bravely doing what you're called to do
so we can safely do what we're free to do."
- Unknown
We have gathered ten different options for you to celebrate and honor our Veterans in positive, meaningful and heartfelt ways. Enjoy! 
#1: The Annual Flight of "The Major" Giant Flag - Coldwater Canyon, North Ogden, UT
Hike to view the largest flag in the state of Utah hung to honor the late Major Brent Taylor who died serving his country and to honor all those who have served in or are currently serving in our military. 
#2: Attend a Veterans Day Parade & Honors Ceremony 
Gather with members of the community from all over Northern Utah in Layton for the annual Veterans Day Parade and say thanks! Immediately following the parade, Layton City is hosting a Veterans Honors Ceremony at the Vietnam Memorial Wall replica site.
Parade is to start at 11:11am with the ceremony starting at 12:30pm.
#3: Visit a Veterans hospital or Nursing home
A simple visit goes a long way in showing appreciation. Take some time to spend with our older veterans, ask questions, and hear their stories. This one act is a great way to brighten someone's day and reminds them their service is not forgotten. 
George E. Wahlen Ogden Veterans Home

 

is a local long-term living facility which provides care for either U.S. Veterans who have served active duty, spouses of Veterans or are Gold Star Parents. Visits are welcome!

The VA Salt Lake City Health Care facility in Salt Lake hosts a

 

free Veterans Day Barbeque

 

for all who want to stop by!


#4: Donate to Veterans charities
Many Veterans face significant challenges after serving and require support with housing, employment, and mental health. Donate to organizations dedicated to taking care of our Veterans and make a real impact on the lives of those who sacrificed so much. For a local charity to support in our area, check out the list below:
#5: Write Letters of Appreciation 
Take a moment to express your gratitude in a handwritten letter. Your words can provide a meaningful boost of encouragement and appreciation. Send to a family member or check out the following organizations to help get your note into the hands of active-duty military members or veterans in your community. 
#6: Display the American Flag
Flying the flag is a time-honored tradition and a great way to show your respect for veterans. It is also a great way to reflect on the symbolism it holds. For first-time flag flyers, we encourage you to make sure your flag is hung properly and respectfully. 
#7: Volunteer at a VA
There are a variety of ways to support our Veterans in ongoing and meaningful ways. The Veterans Affairs hospitals are just one way you can help - whether through recreational activities or by simply providing companionship, your time and presence can make a world of difference. 
#8: Support Veteran-Owned Businesses
One practical way to show support to our veterans is by purchasing their products or services. This is a great way to acknowledge their dedication and hard work that stretches beyond their military service. 
#9: Watch a Military Documentary
Documentaries provide incredible insight into the world of those in our armed forces. This is a great way to gain understanding and knowledge on the realities of war and the complexities Veterans face when coming home. 

#10: Teach the Next Generation
Honor Veterans by teaching the next generation the value of freedom and how to honor those who've served. Share stories, engage in discussions, visit historical sites, or help organize community events to show the significance of those who've fought with courage and bravery to keep our land free.
It is our hope that together we can ensure the sacrifices of our Veterans and their families are always remembered and appreciated. 
To those who've served from all of us here at Daily Rise Coffee…thank you. 
Happy Veterans Day!