New fall drinks for your leaf-peeping days!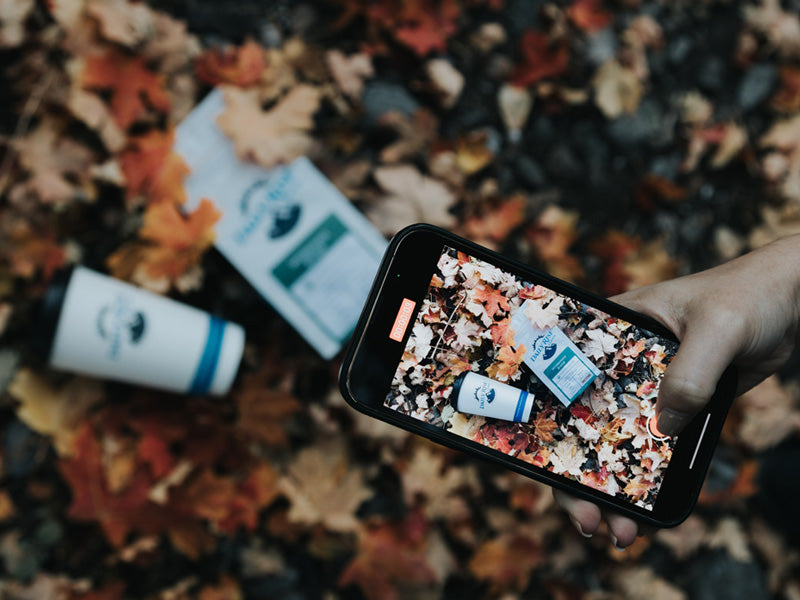 If you have not seen the incredible color changes on the mountains yet, get out there before it's gone! October really is an incredibly beautiful month here in Northern Utah. Plus, it's sweater weather and we are here for it - beanies, boots, and scarves included! We've put together the perfect fall collection of lattes/drinks, so swing by and grab your new favorite:
Apple Crisp Latte: an apple, brown sugar & cinnamon latte,
Charlie Brown: pumpkin, brown sugar, black & white mocha,
Beetle Juice: matcha with honey, apple and raw sugar sprinkles,
as well as the ever-favorite Hot Apple Cider.
With so many delicious options, it's only right that our Bean of the Month is our classic Wilderness Blend. Nothing says fall like our signature roast with its earthy and caramelly flavor. Stop by any one of our locations and try it freshly brewed!
Now that we've got your drink options covered, here's a rundown of a few things we think would be perfect to add to your October calendar.


Oct 6-8: Join us and a whole host of awesome folks from the community for the Northern Utah Trailfest up at North Fork Park. There is still plenty of time to sign up to participate or volunteer. You can hike, bike, run - there are competitions at all levels. You could also come up and join us on Saturday for workshops, seminars, vendors, music, and more!


Be sure to swing by our downtown location and check out some of our seasonal crepe creations. It's a cozy little spot to people-watch, study, or step in and warm up during cooler weather.


Drive up a canyon. Literally. Any canyon. Drop by our drive-thru on the way out of town to grab your comforting beverage of choice and then drive. One word of advice: be kind to everyone else who is out there wanting to experience some of the best nature playgrounds out there. There is enough room for everyone!


Take a Sunday in October and head up to SnowWeisn Oktoberfest at SnowBasin. Easily one of the best ways to spend a Sunday afternoon. We suggest capping it off with a gondola ride. You won't regret it.


It's not quite fall without a college football game. There are two chances this month to see the Weber State Wildcats in action. This is one more way to have a great fall day.
Bean of the Month - Wilderness Blend
And in case you didn't know, you get 15% off our Wilderness Blend this month. This way you have it on hand when you need it and wherever you might be adventuring!

Enter BEANOFTHEMONTH when you checkout online.

Be sure to follow us @dailyrisecoffee for all kinds of good stuff happening here with DRC and the rest of northern Utah.