FREE SHIPPING on all orders over $49!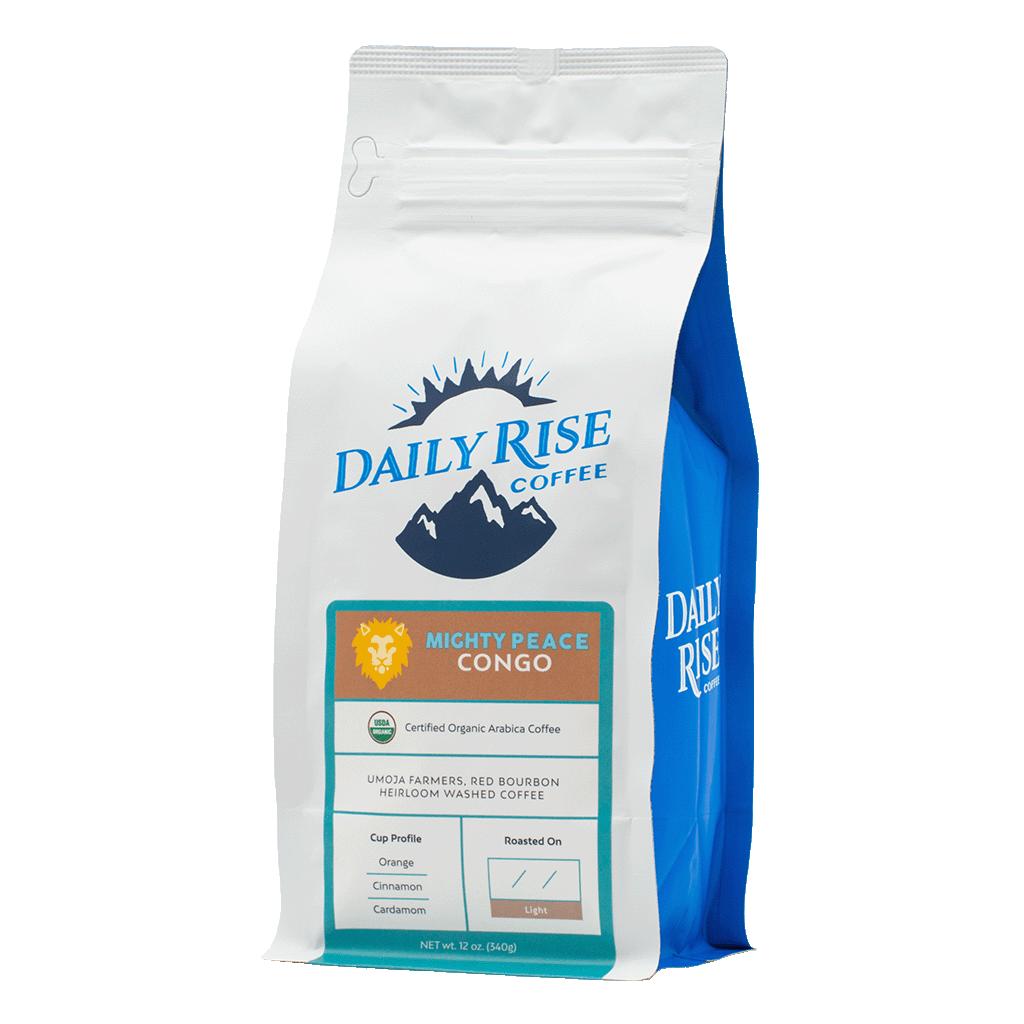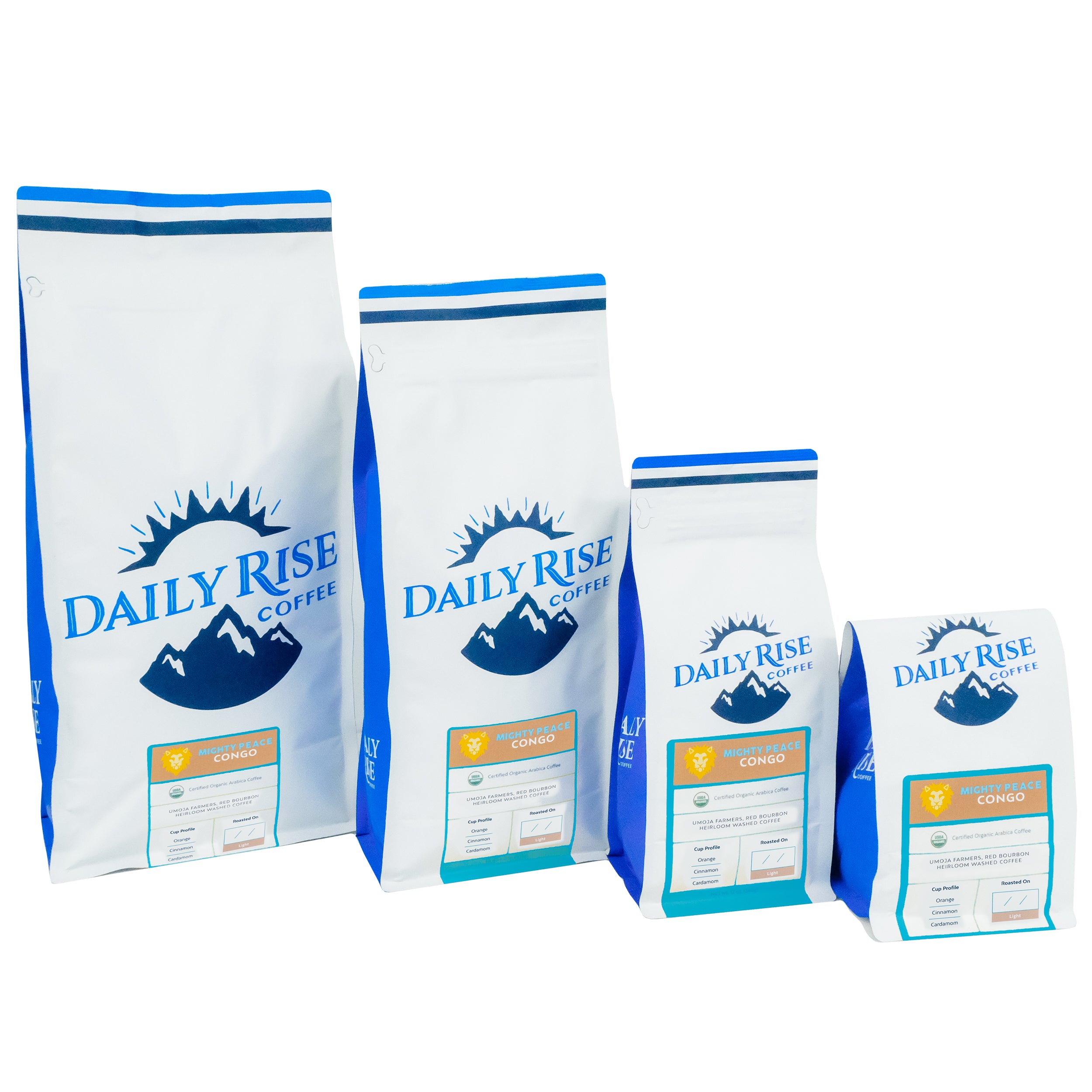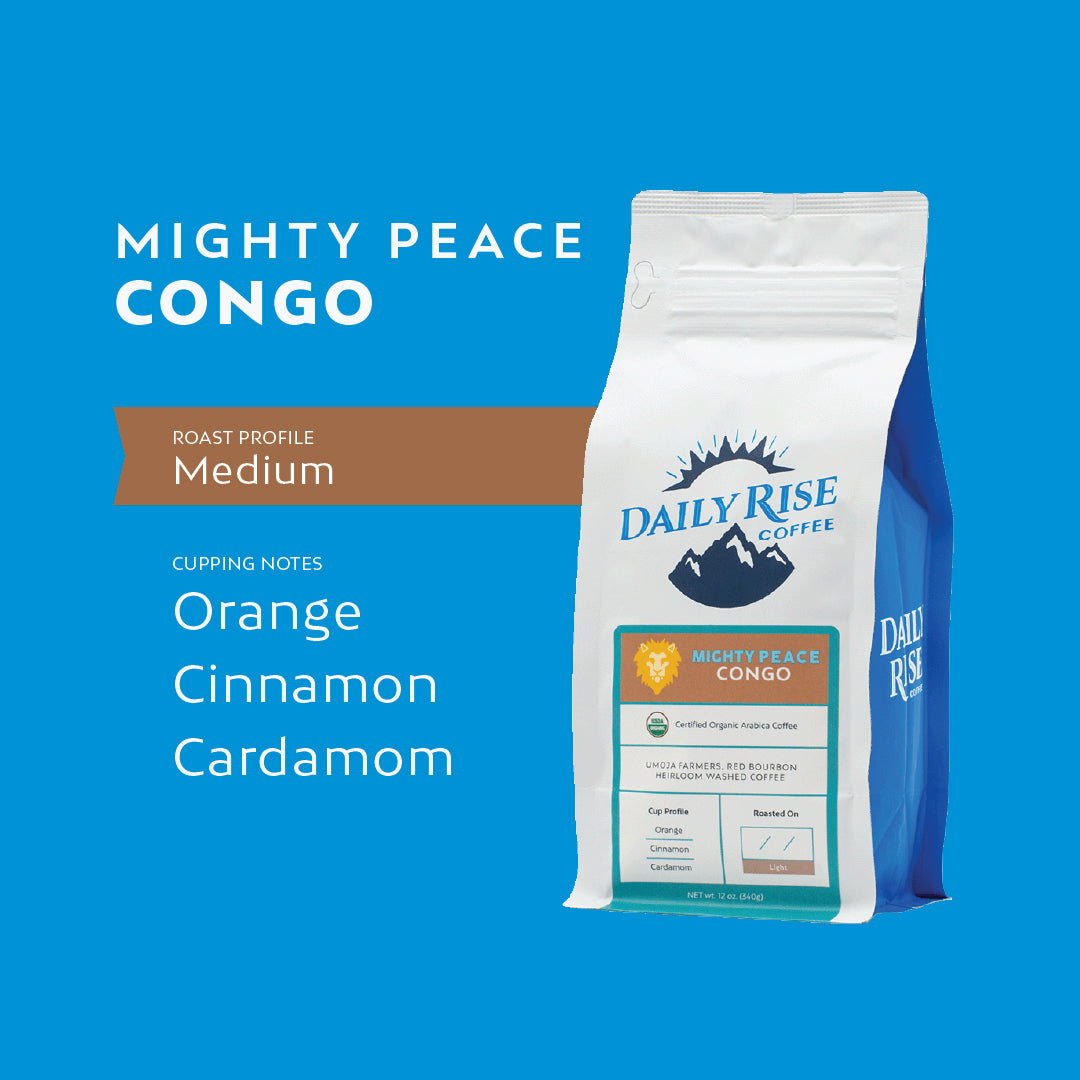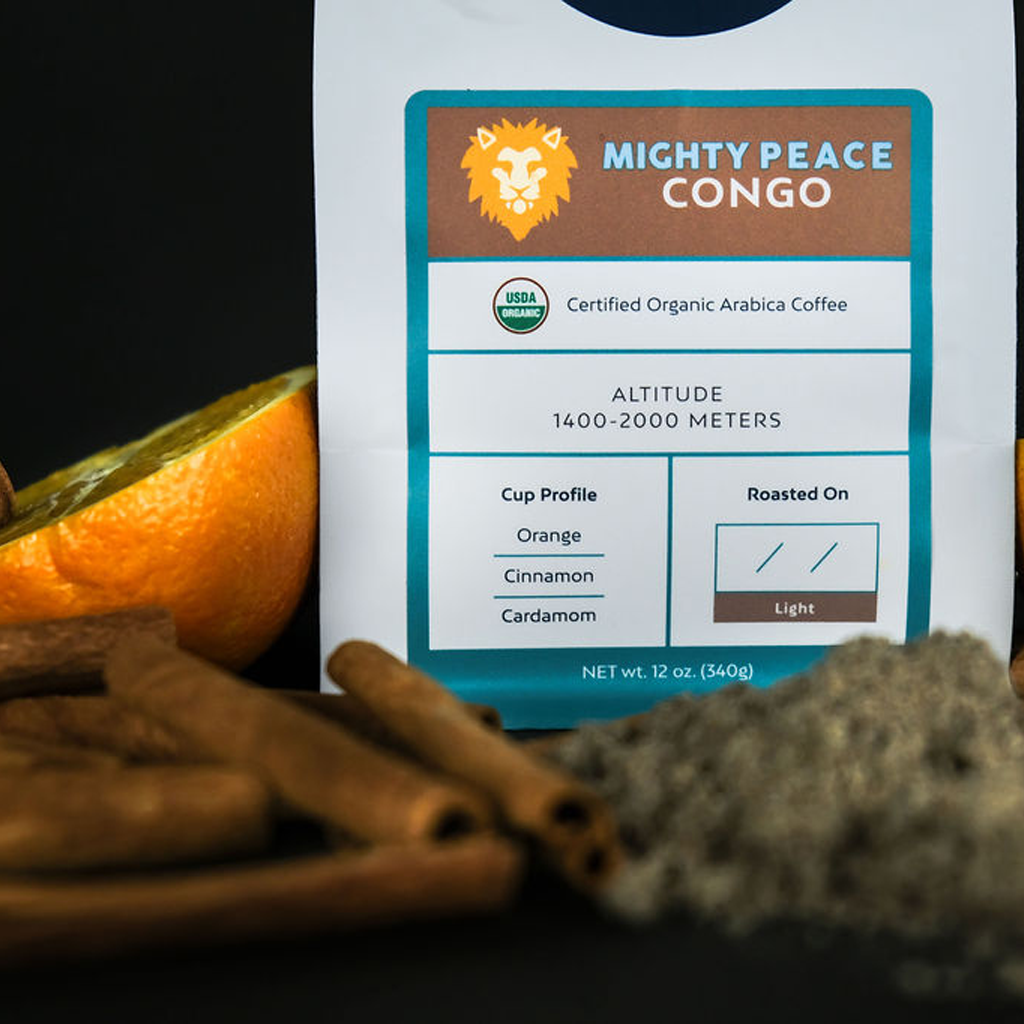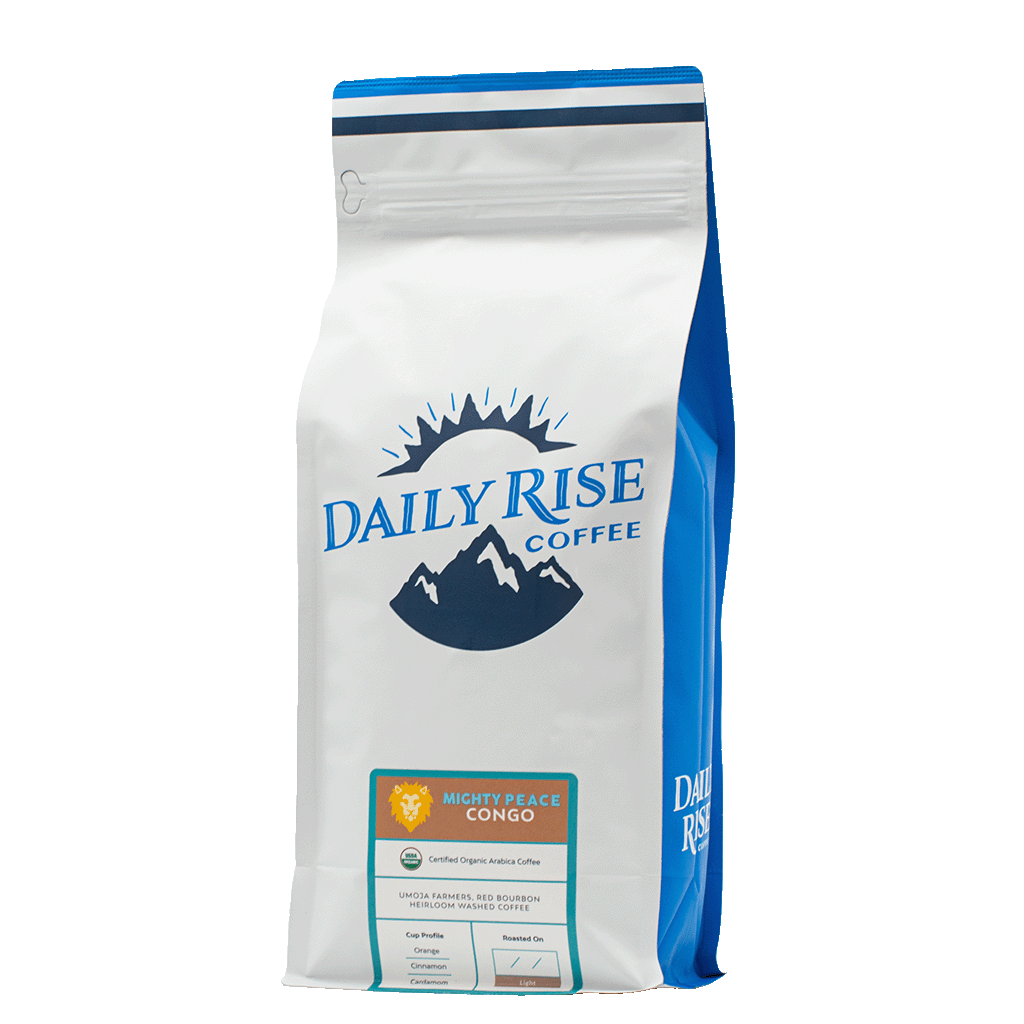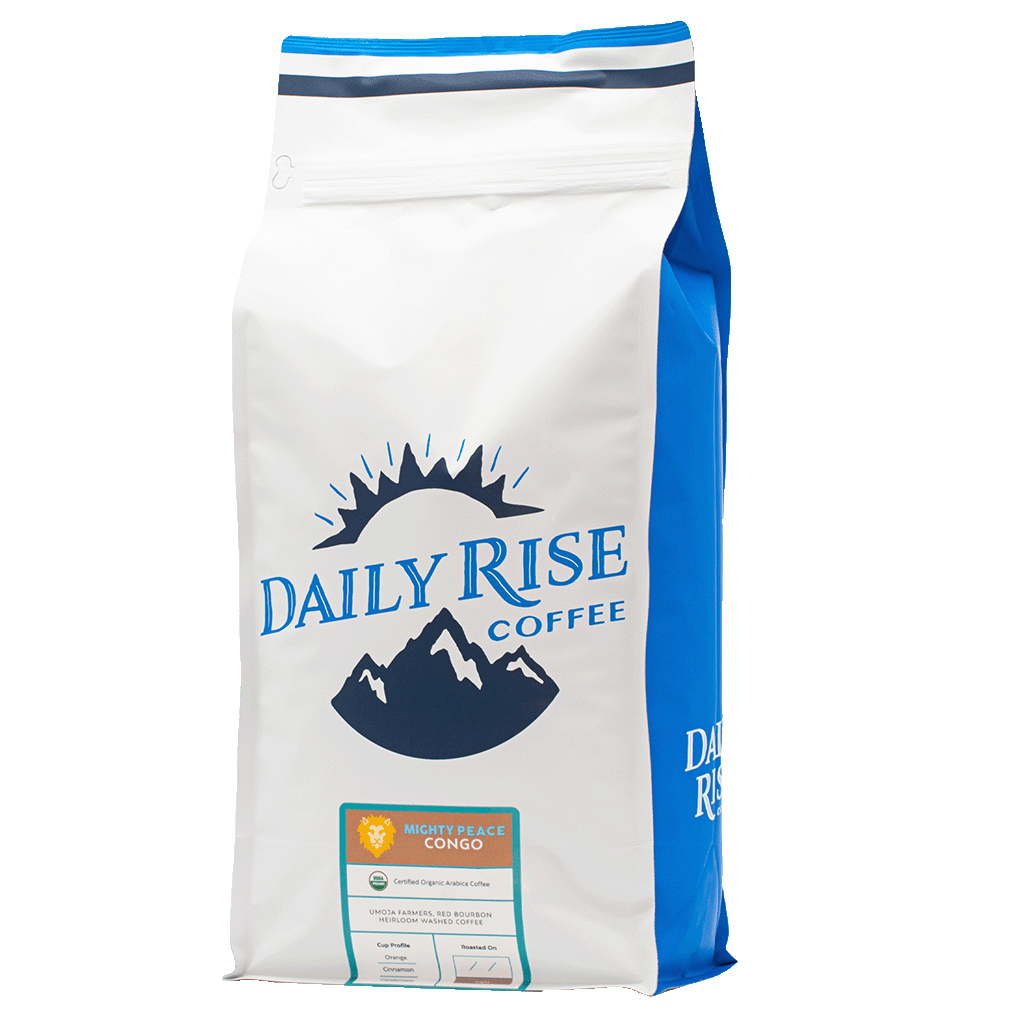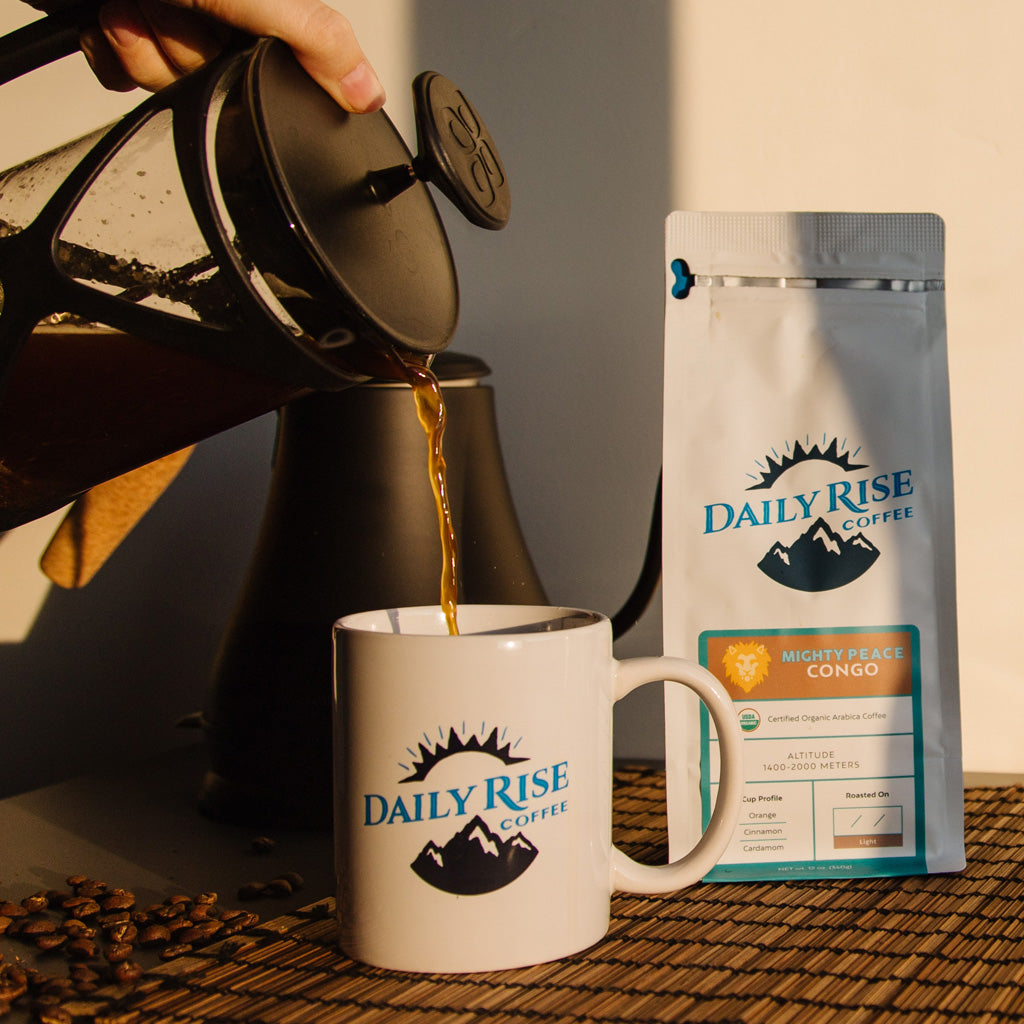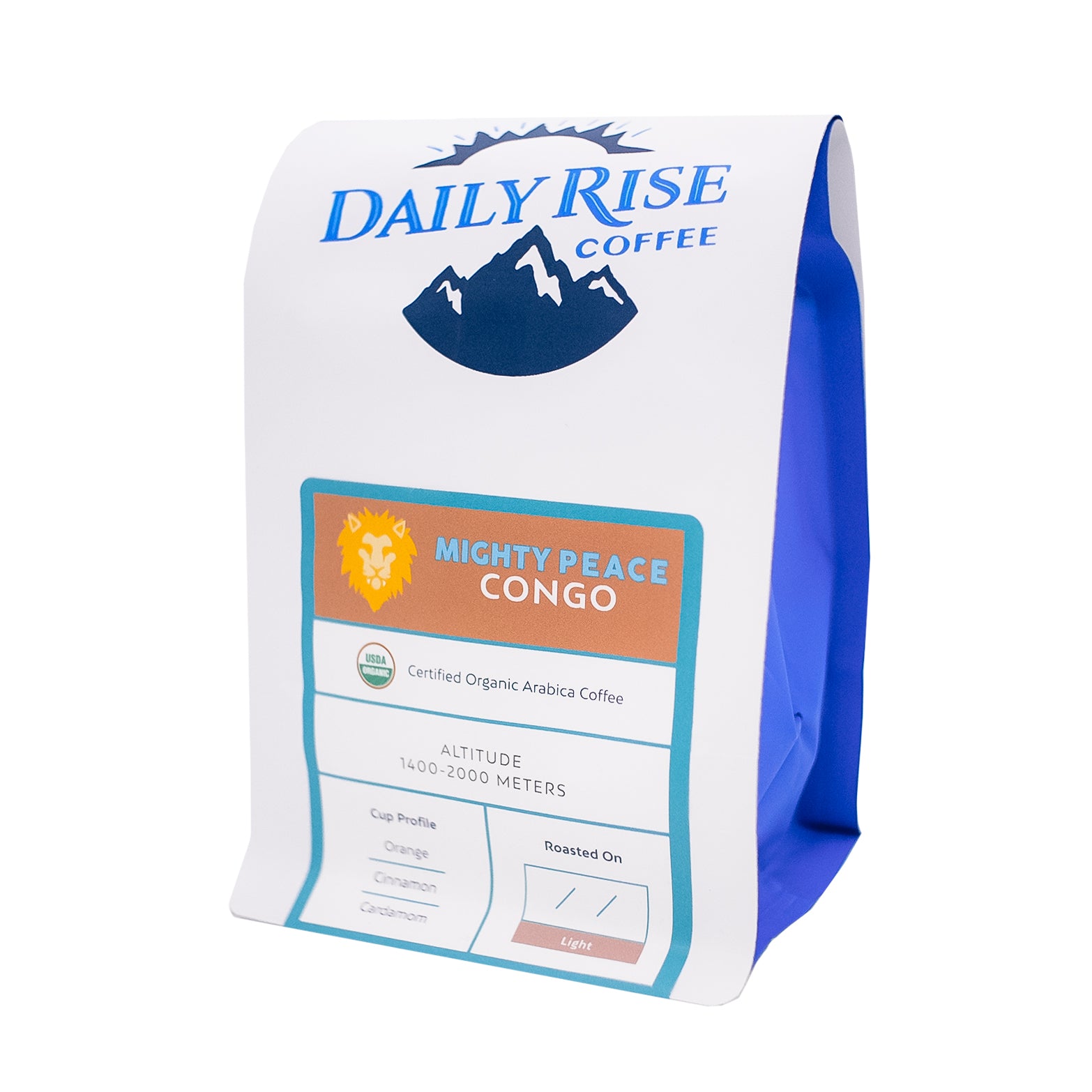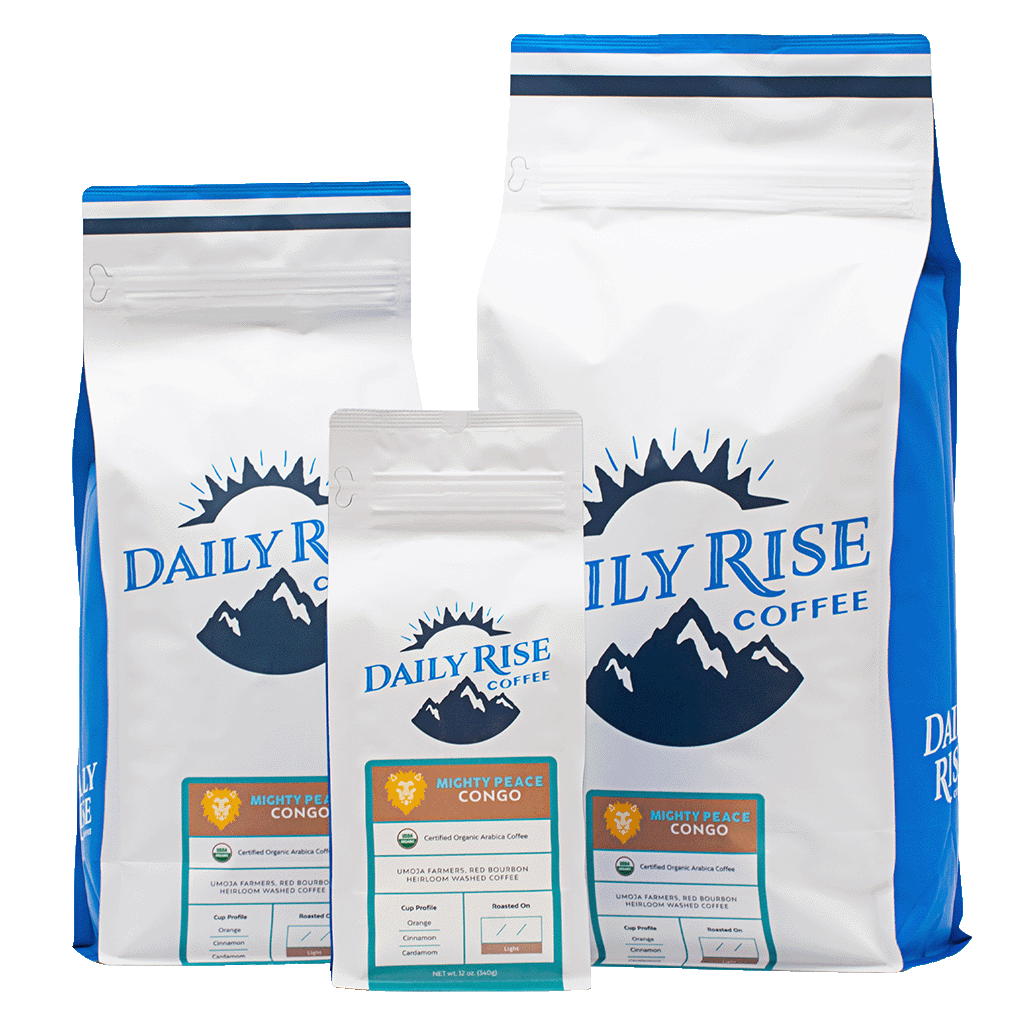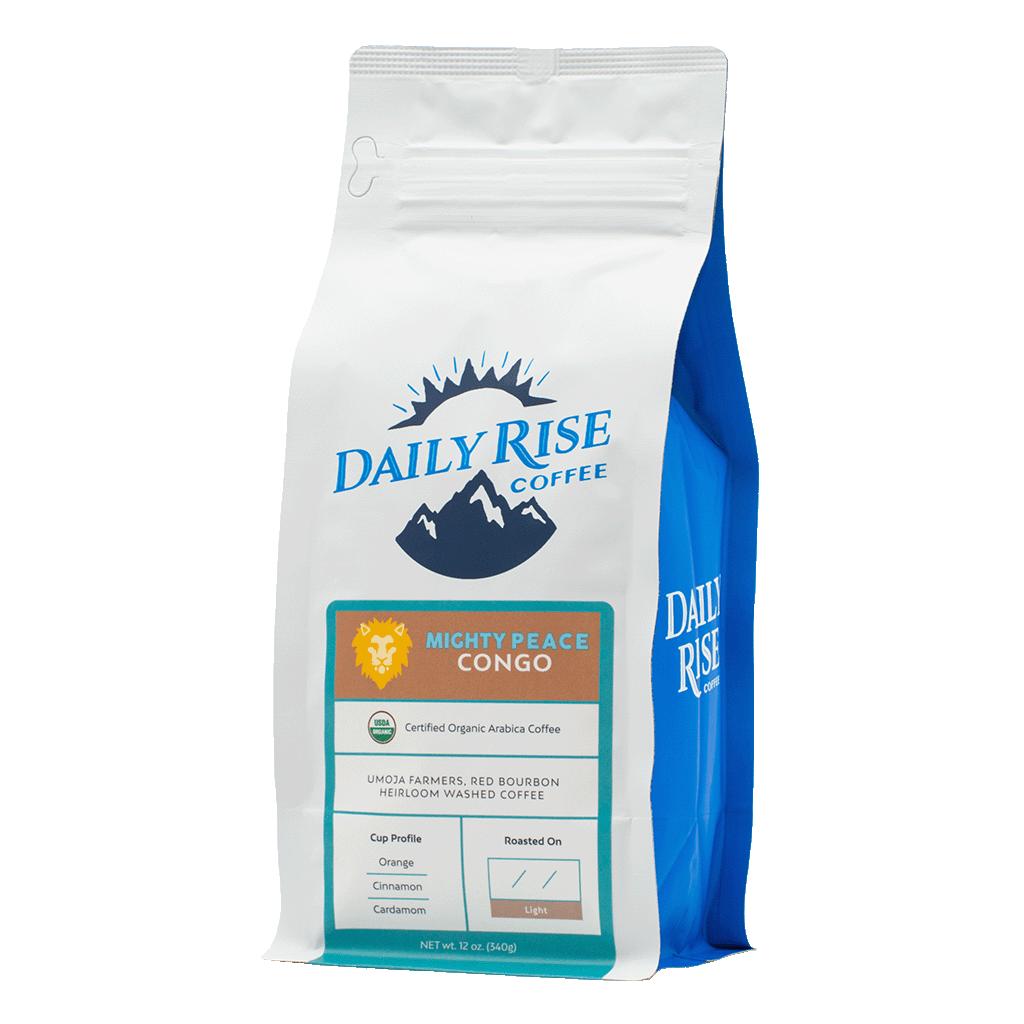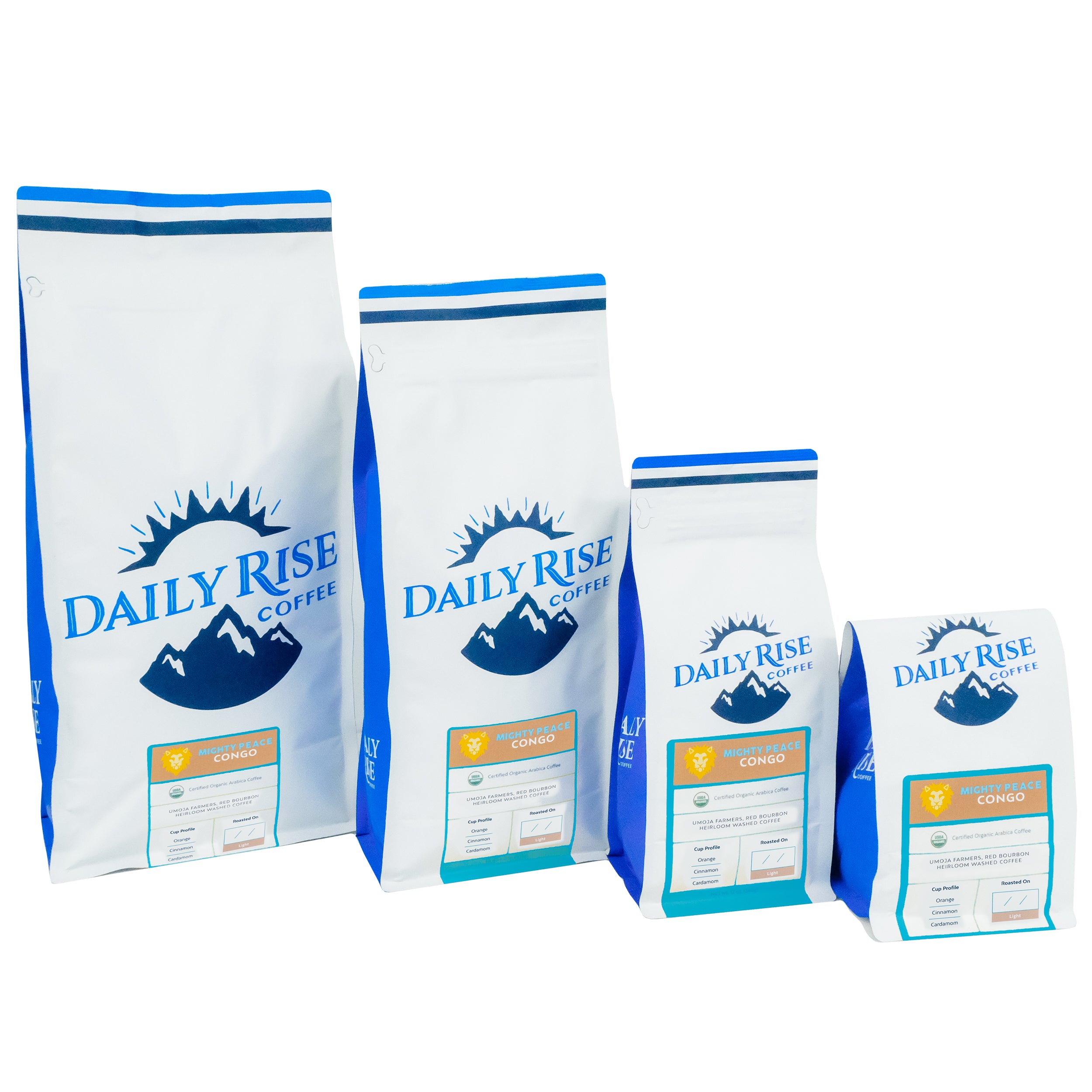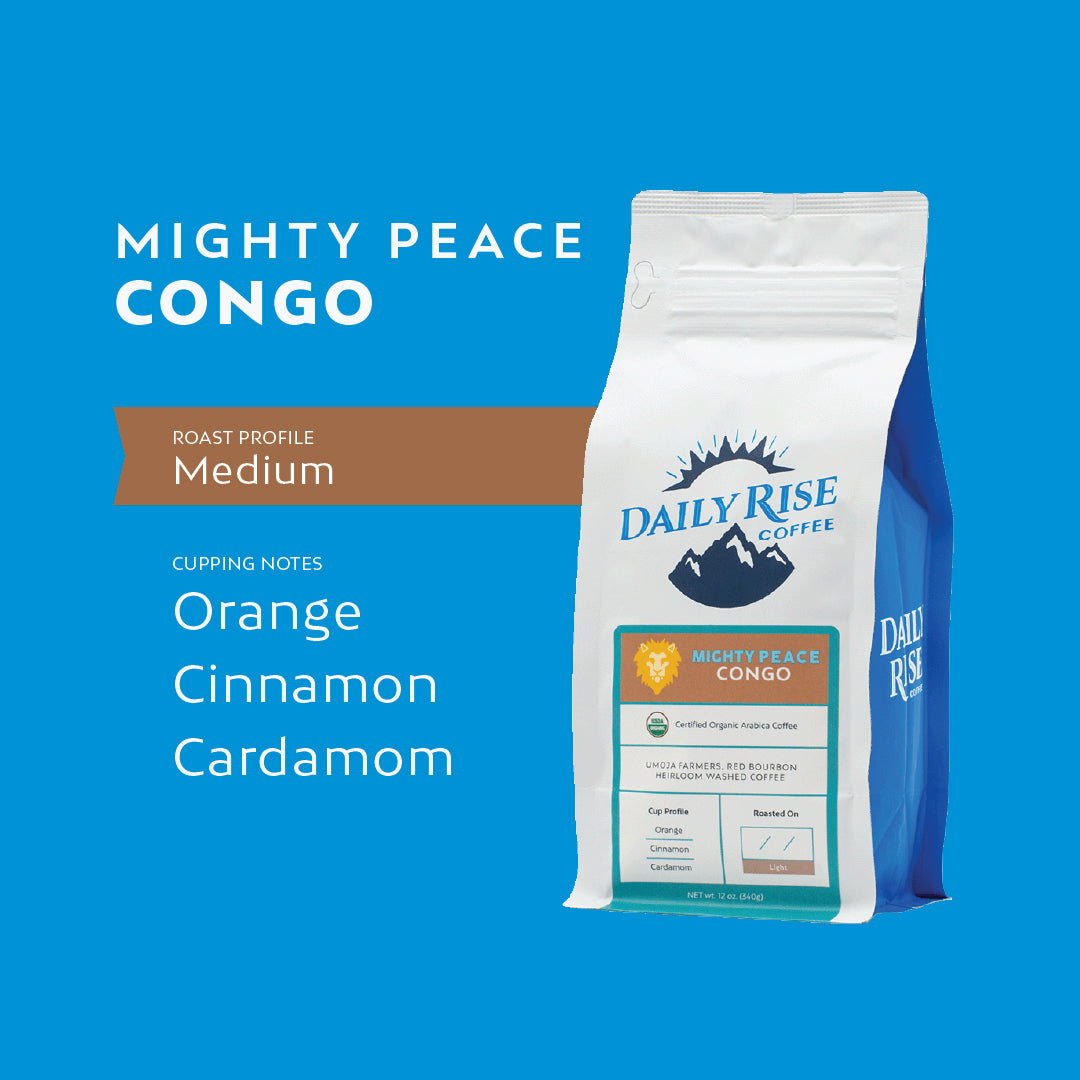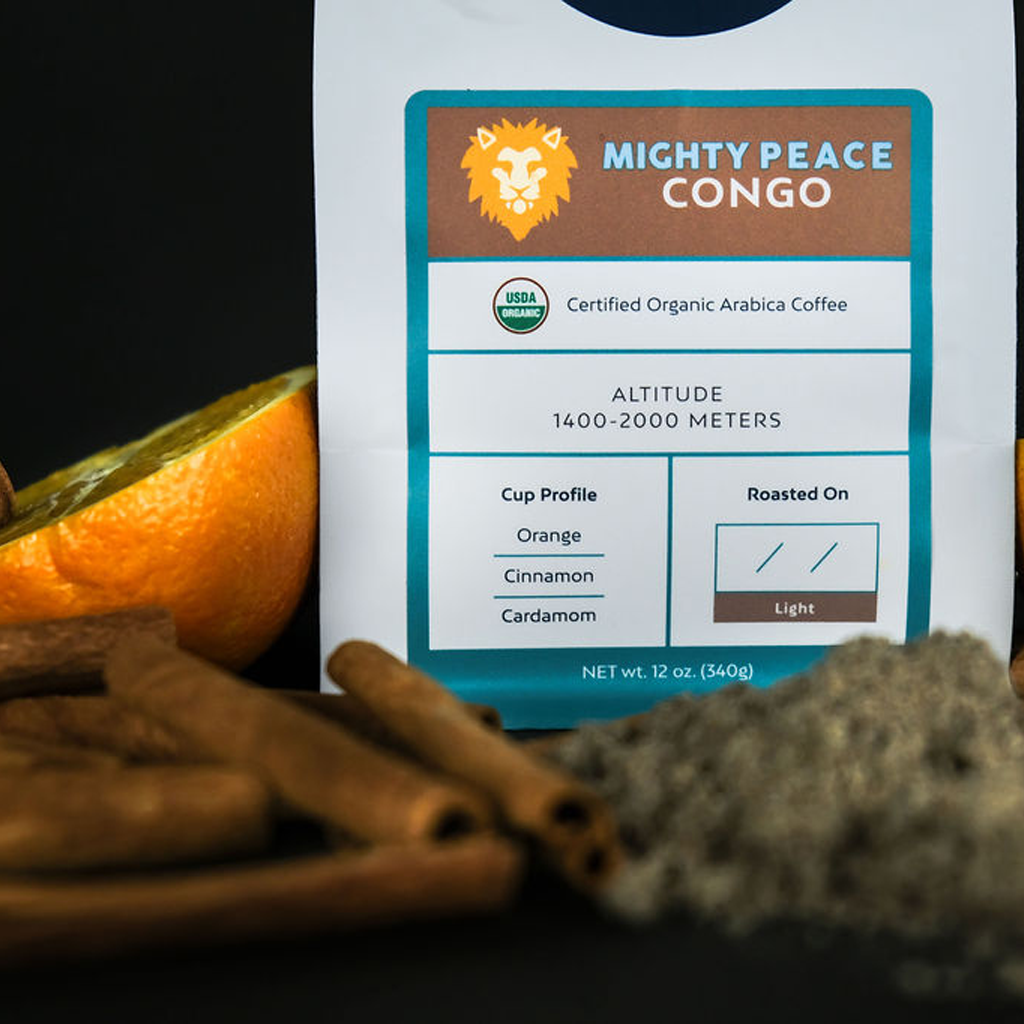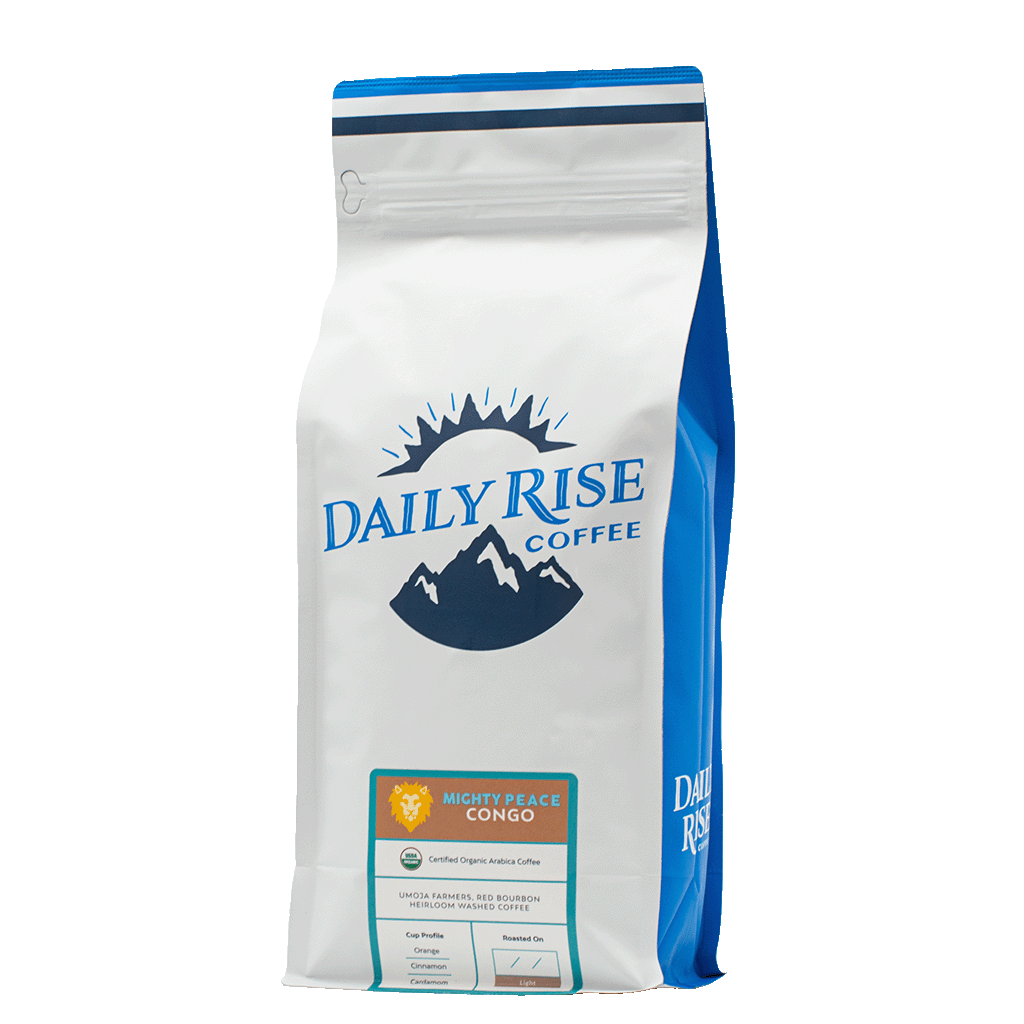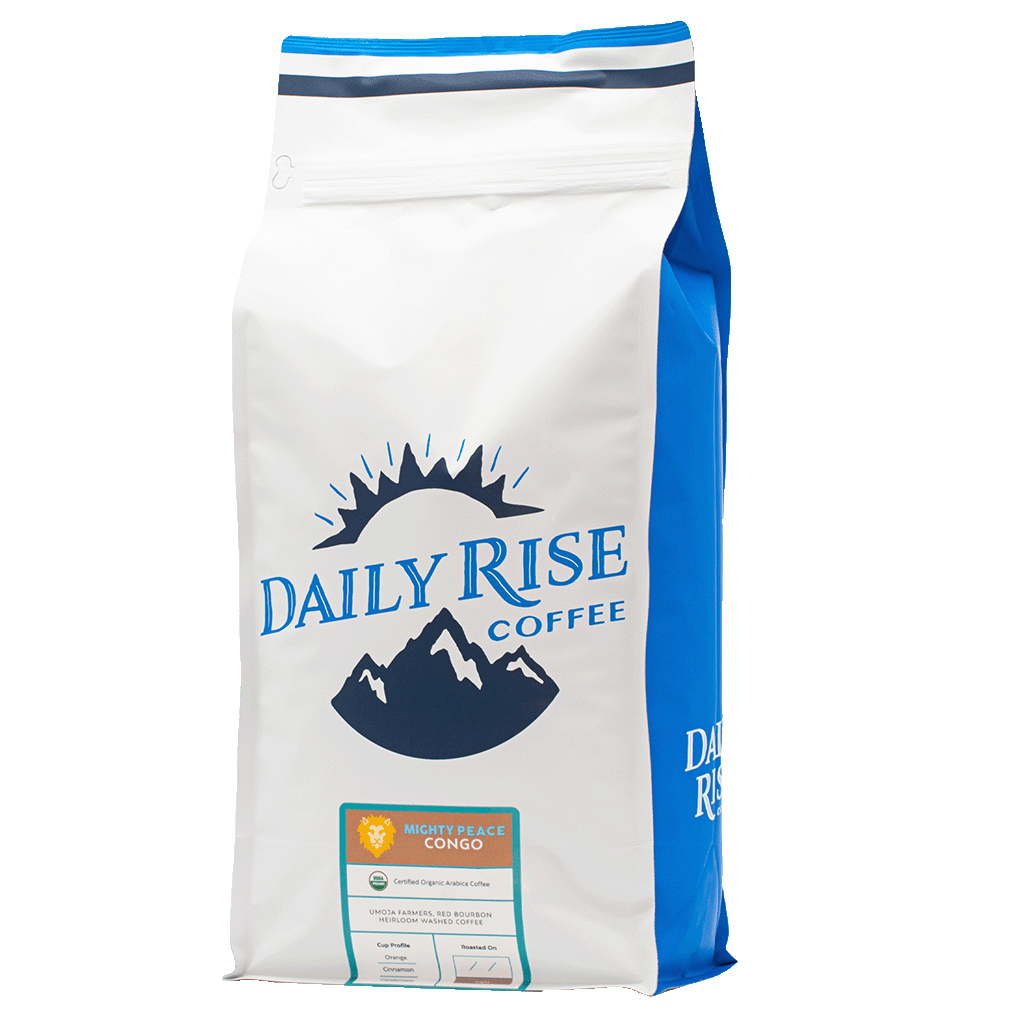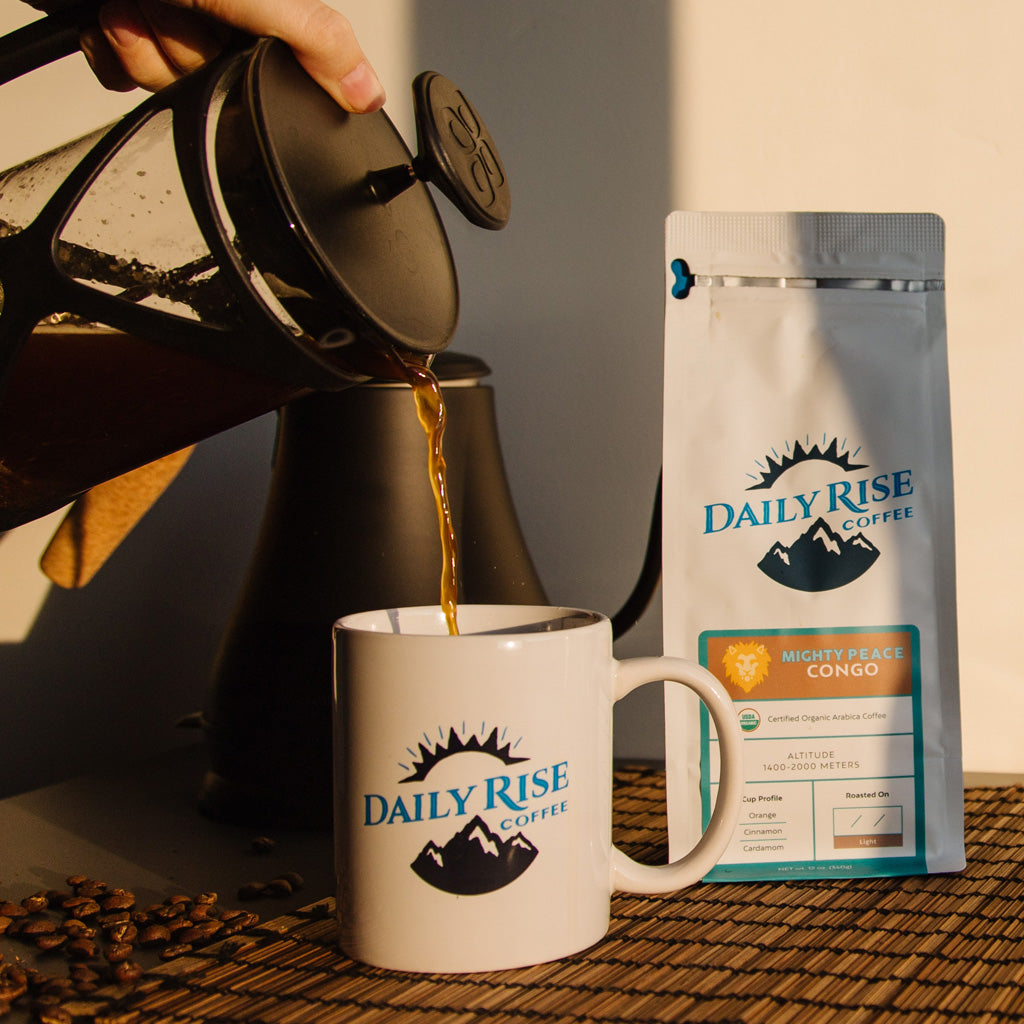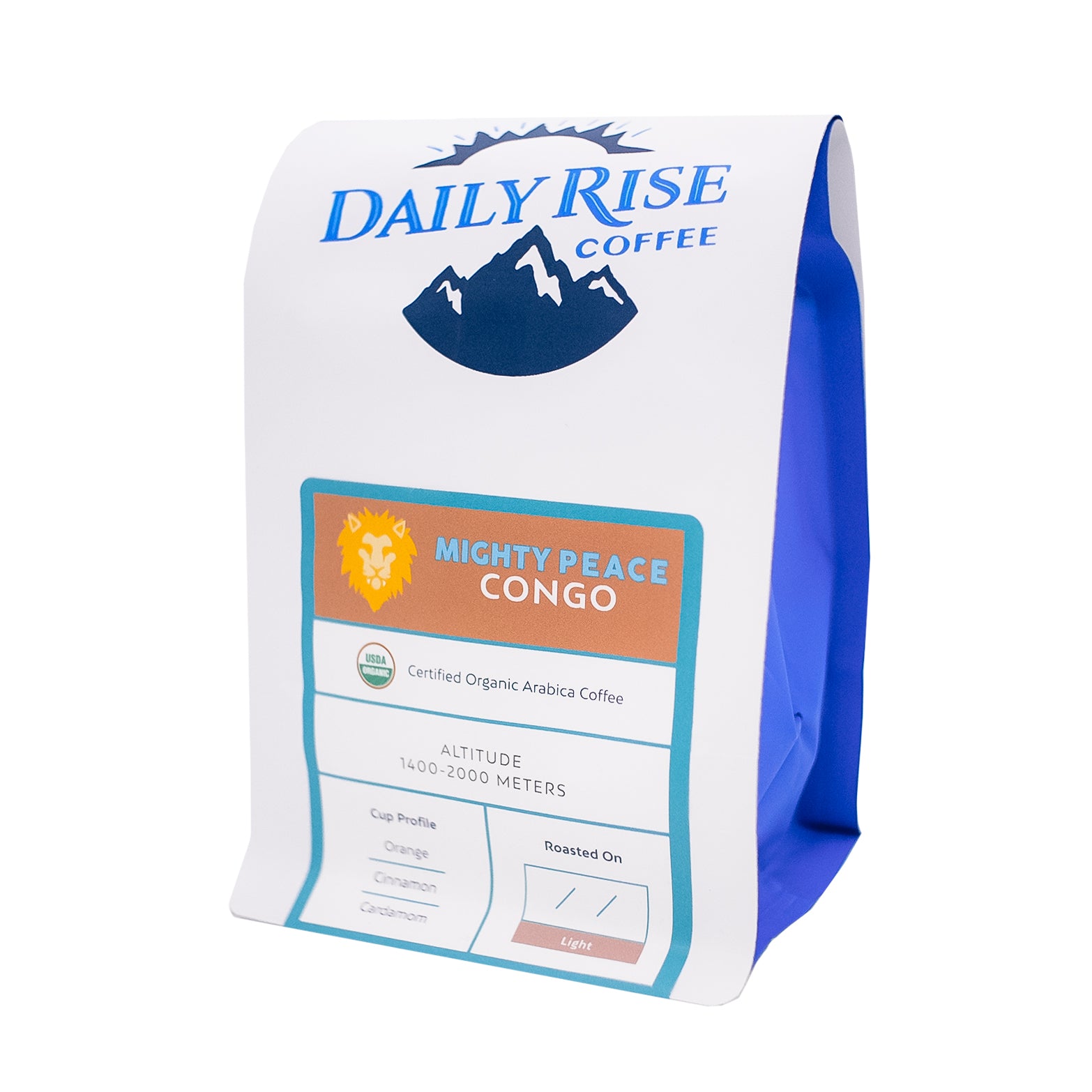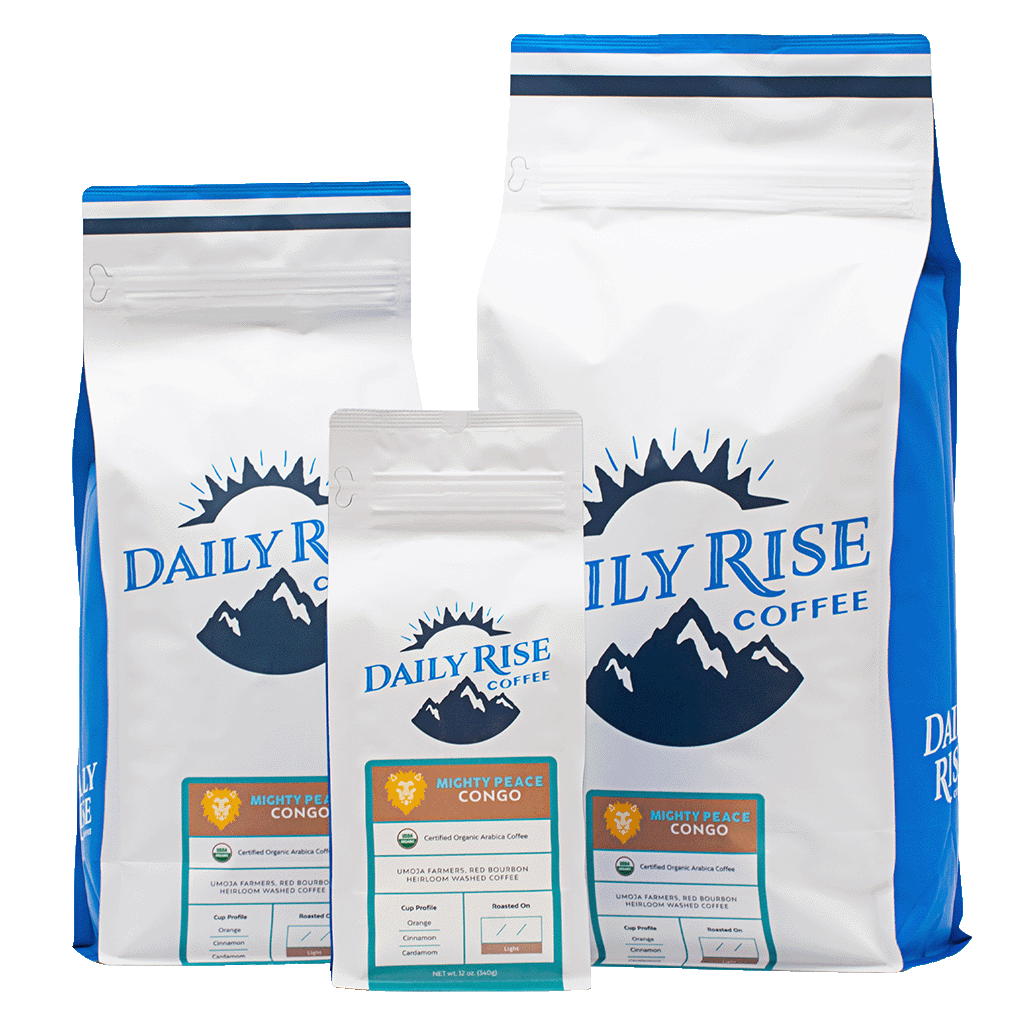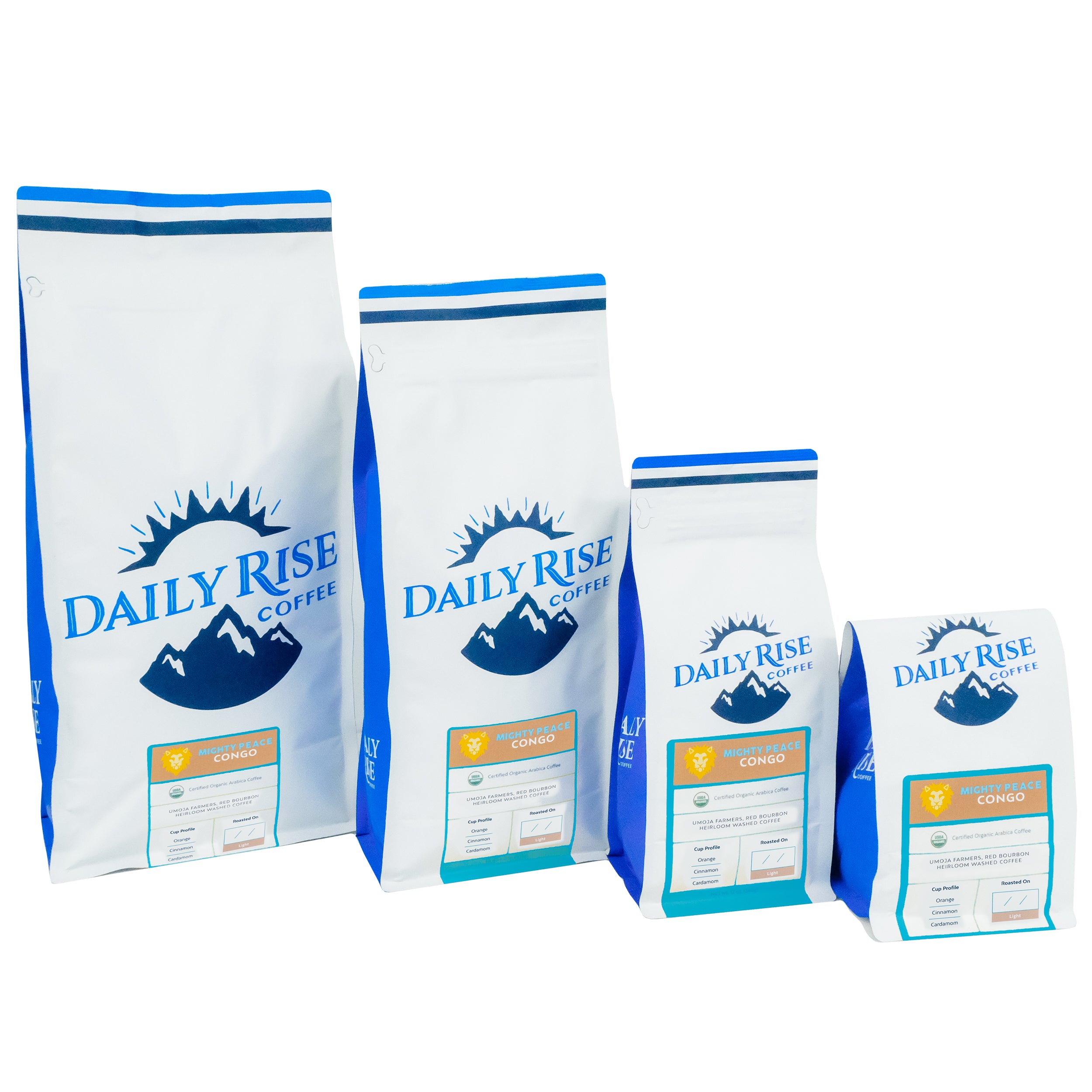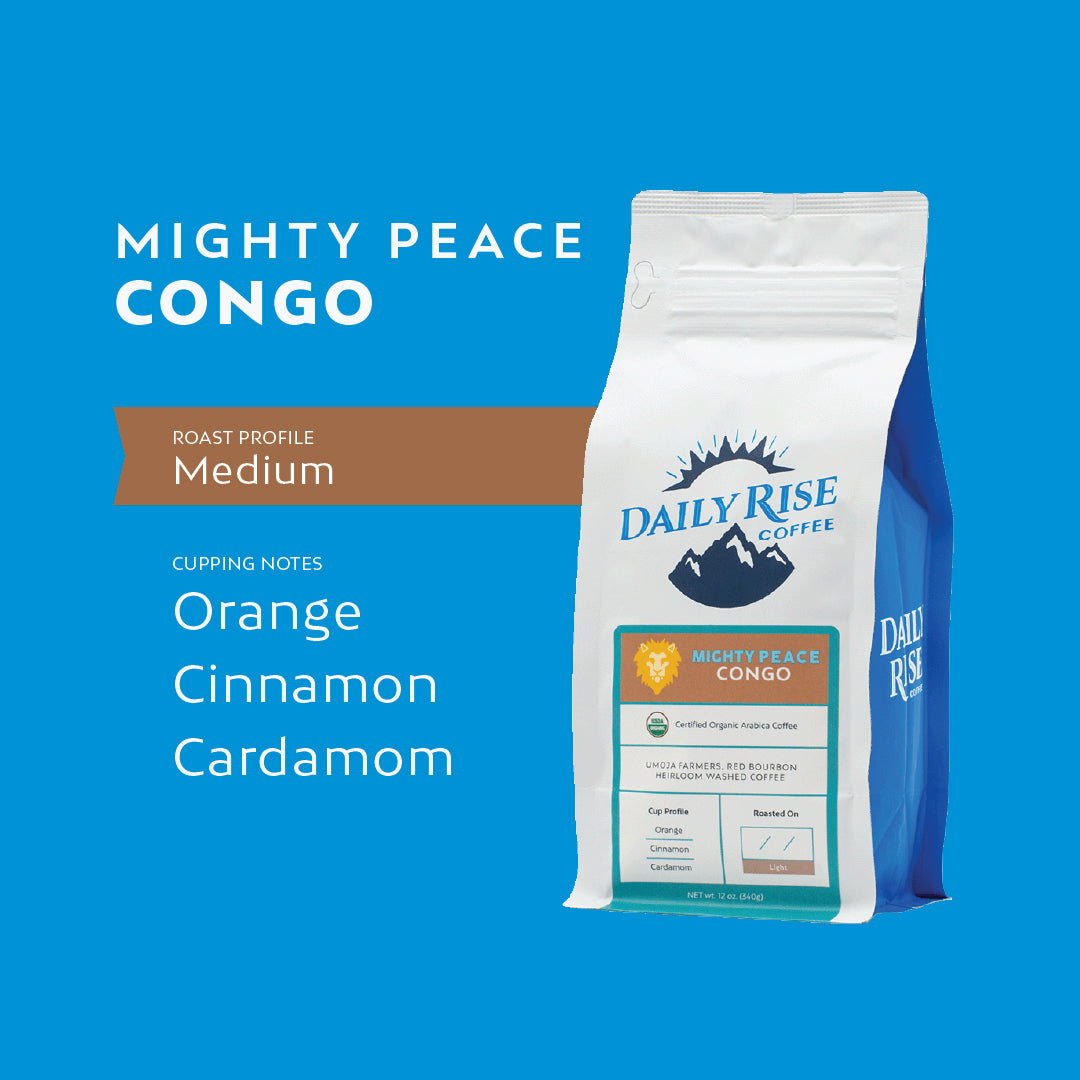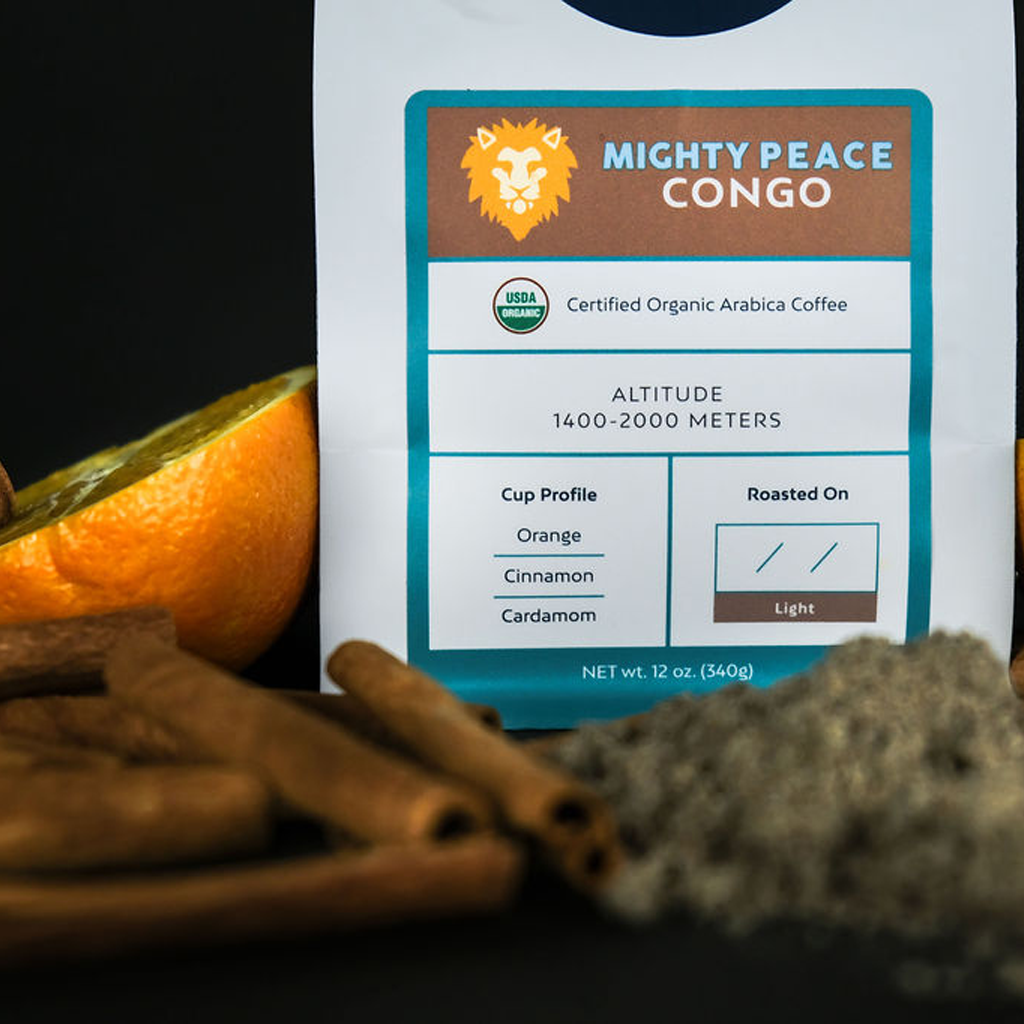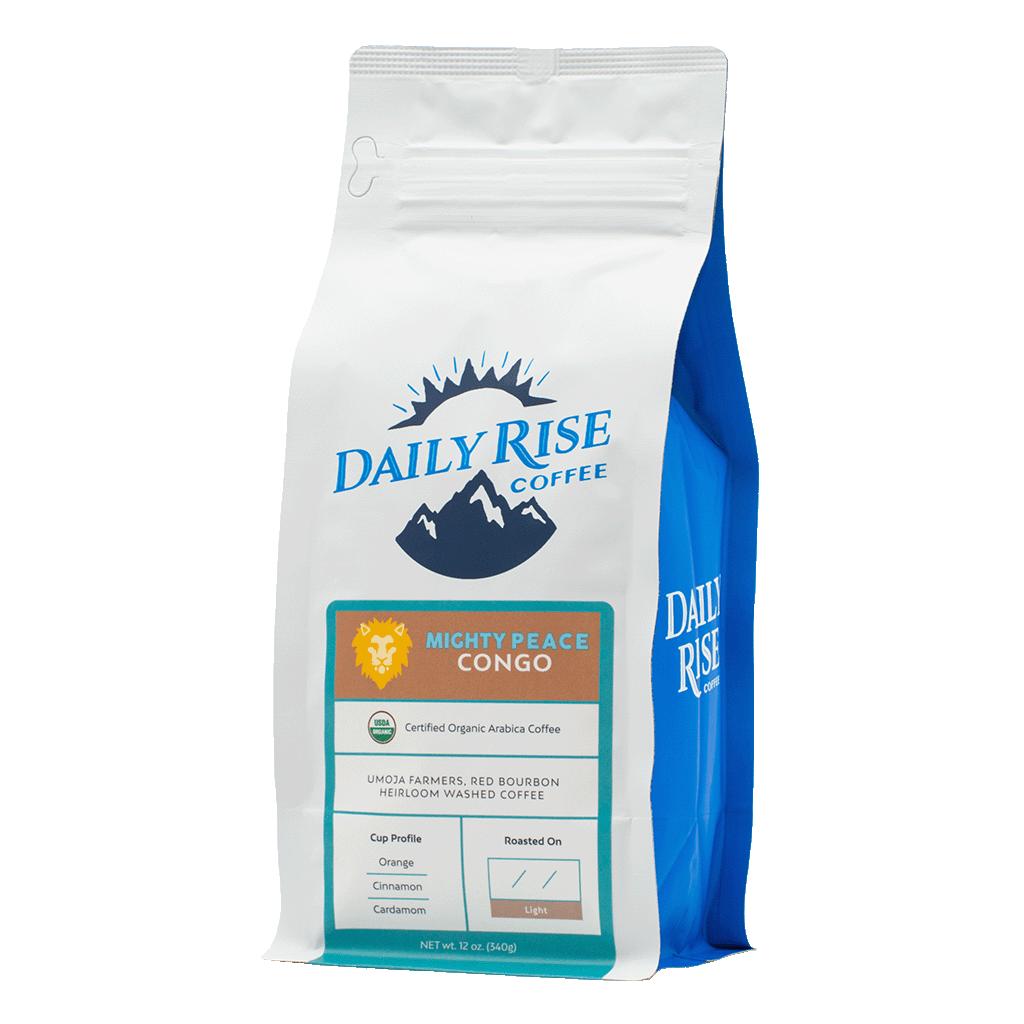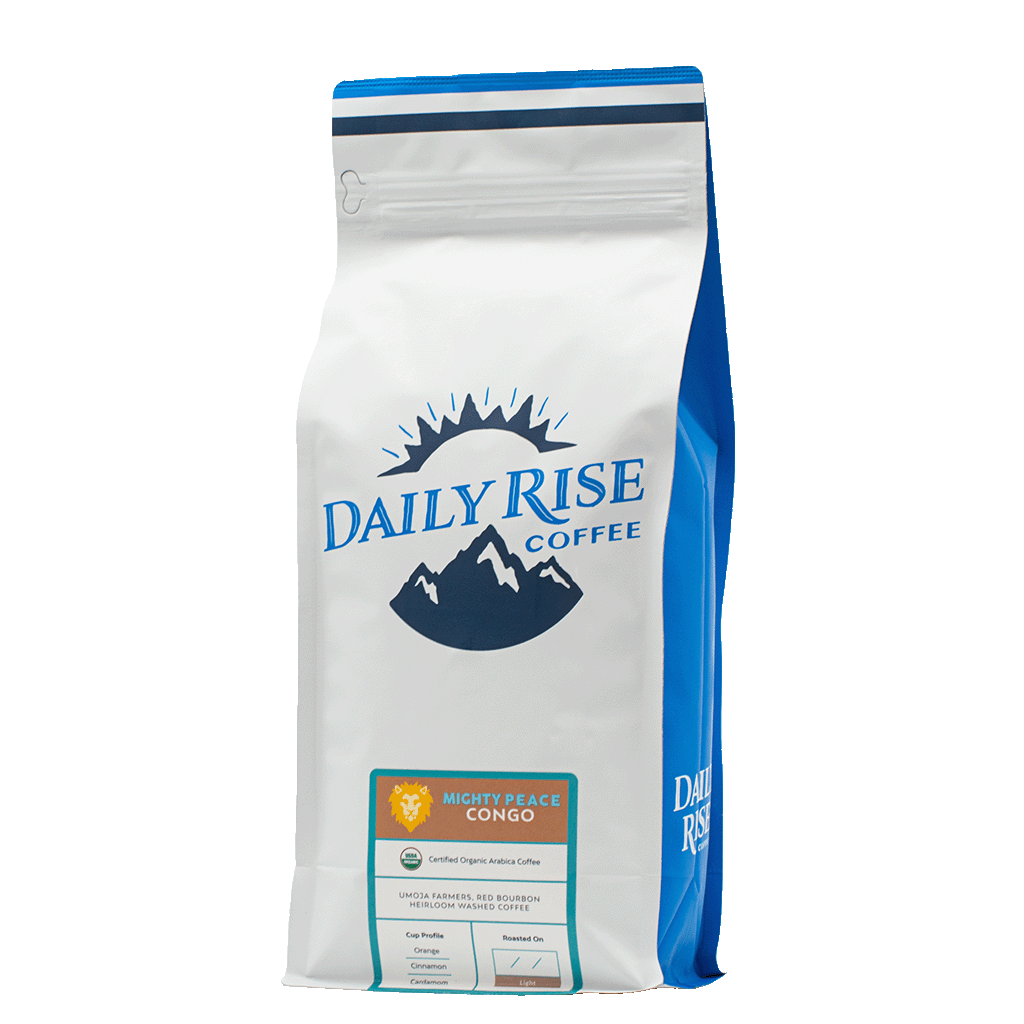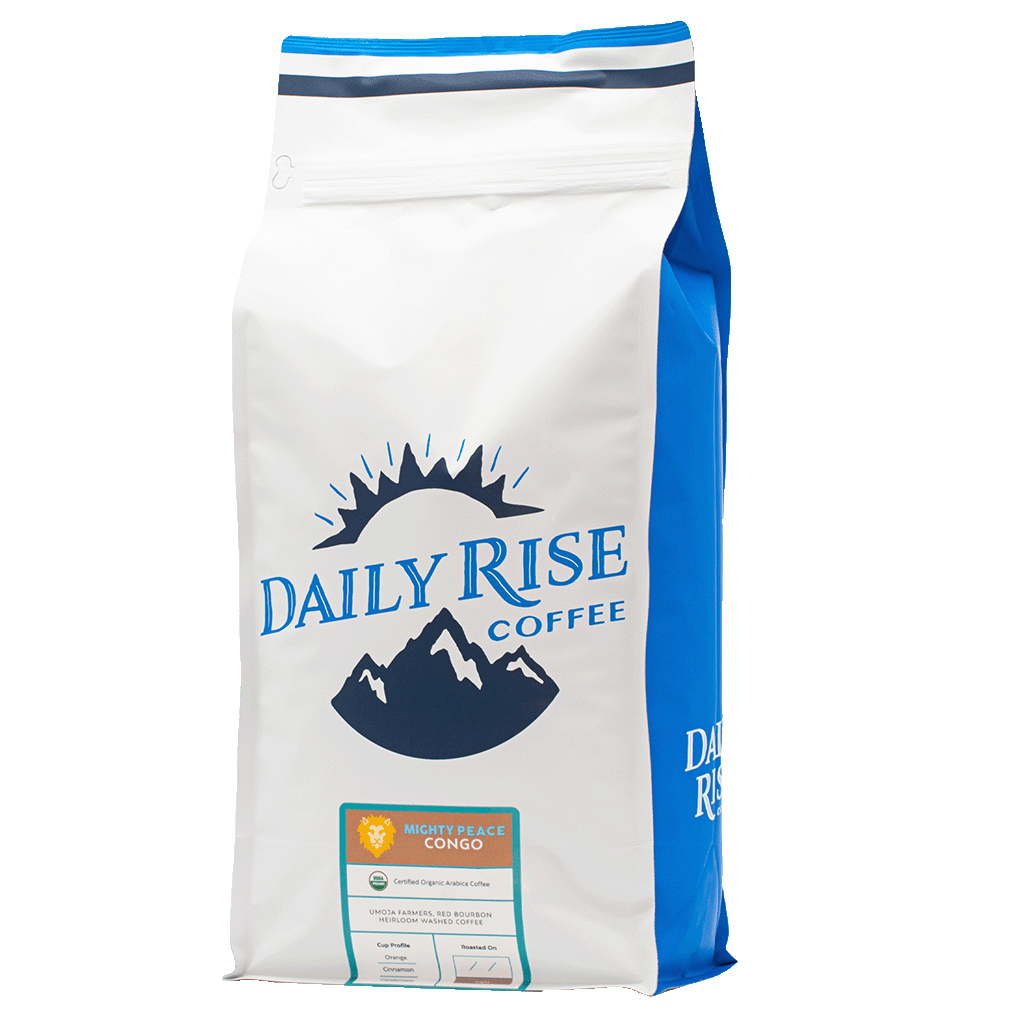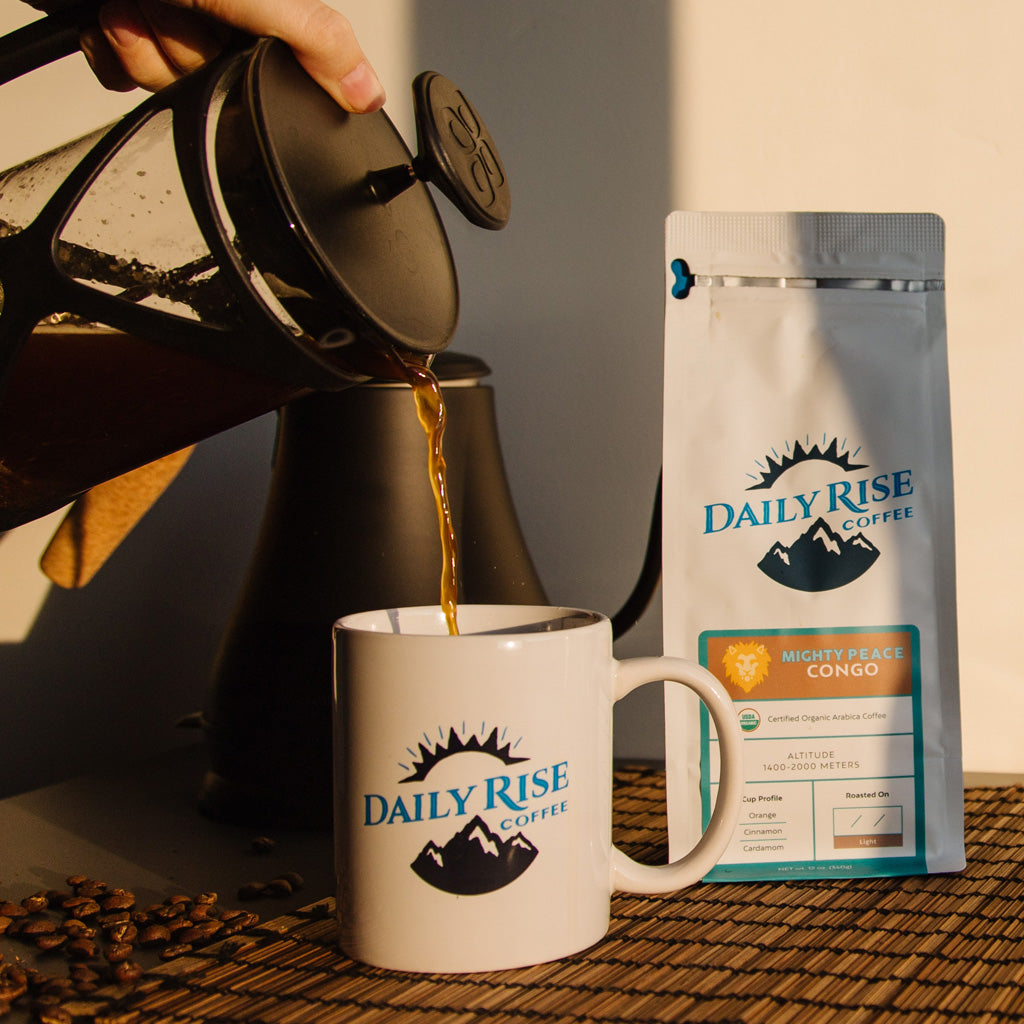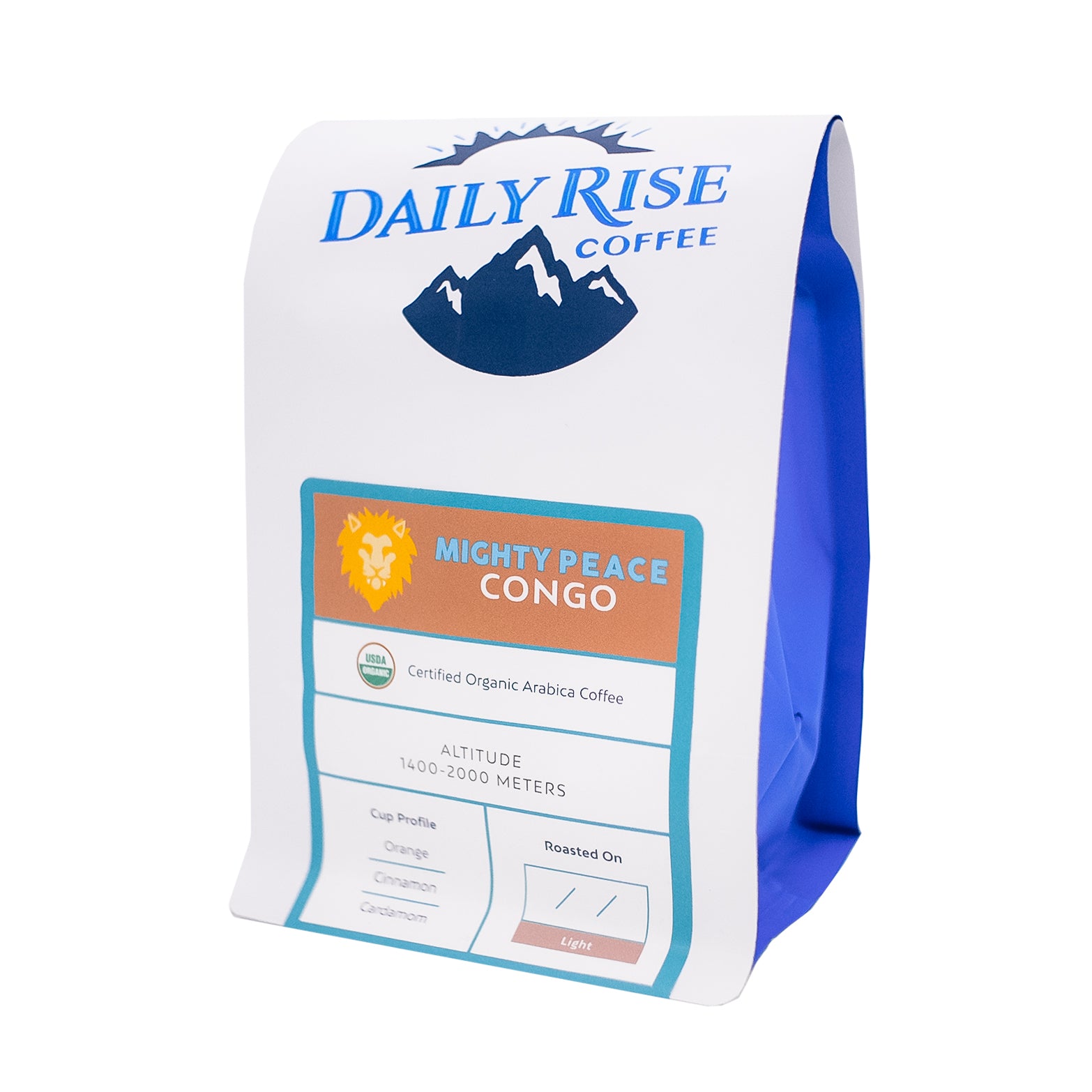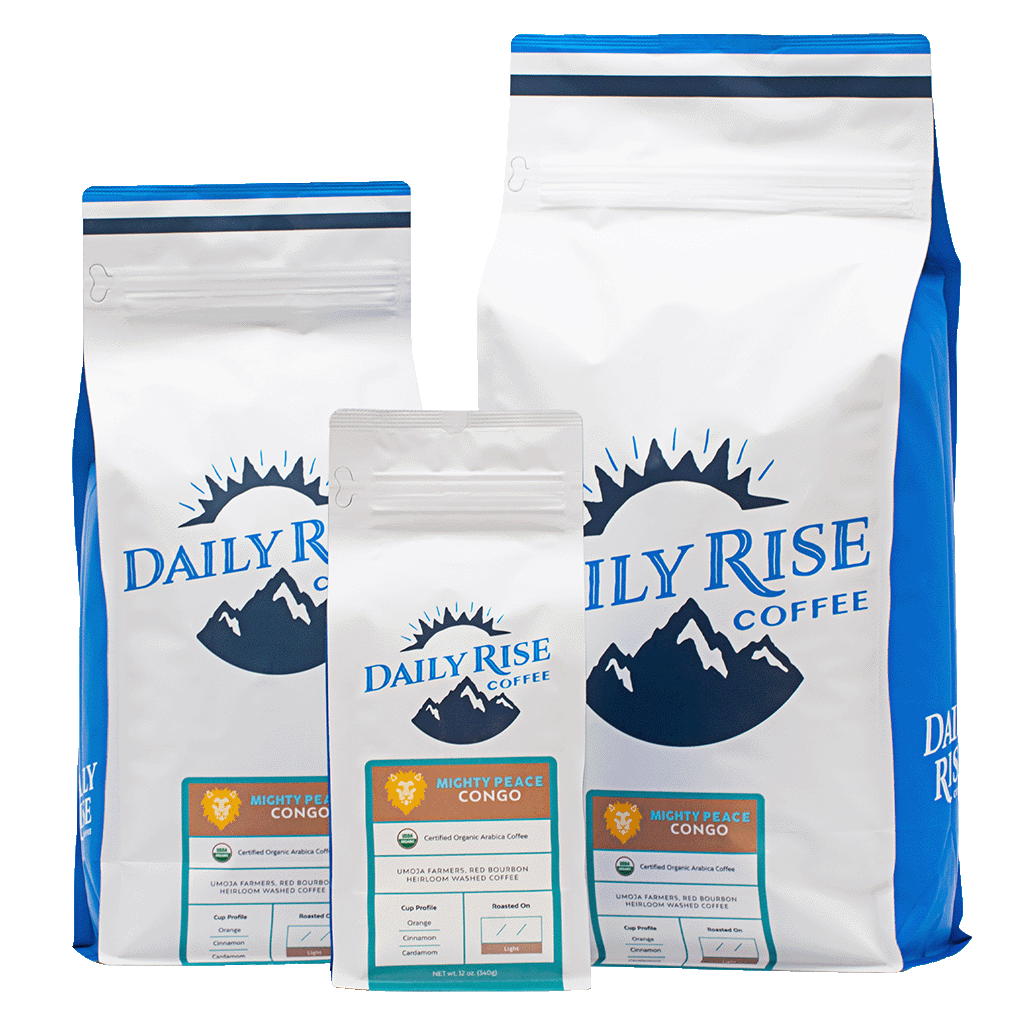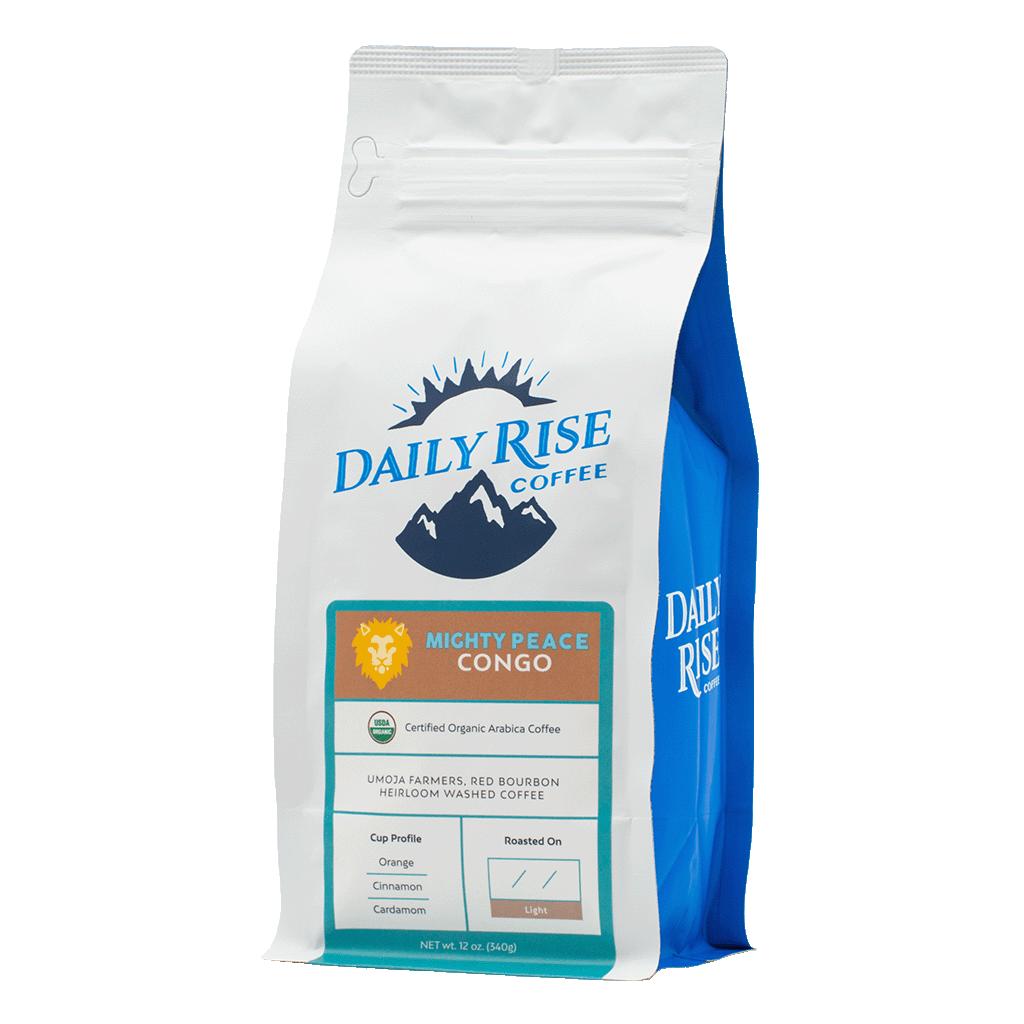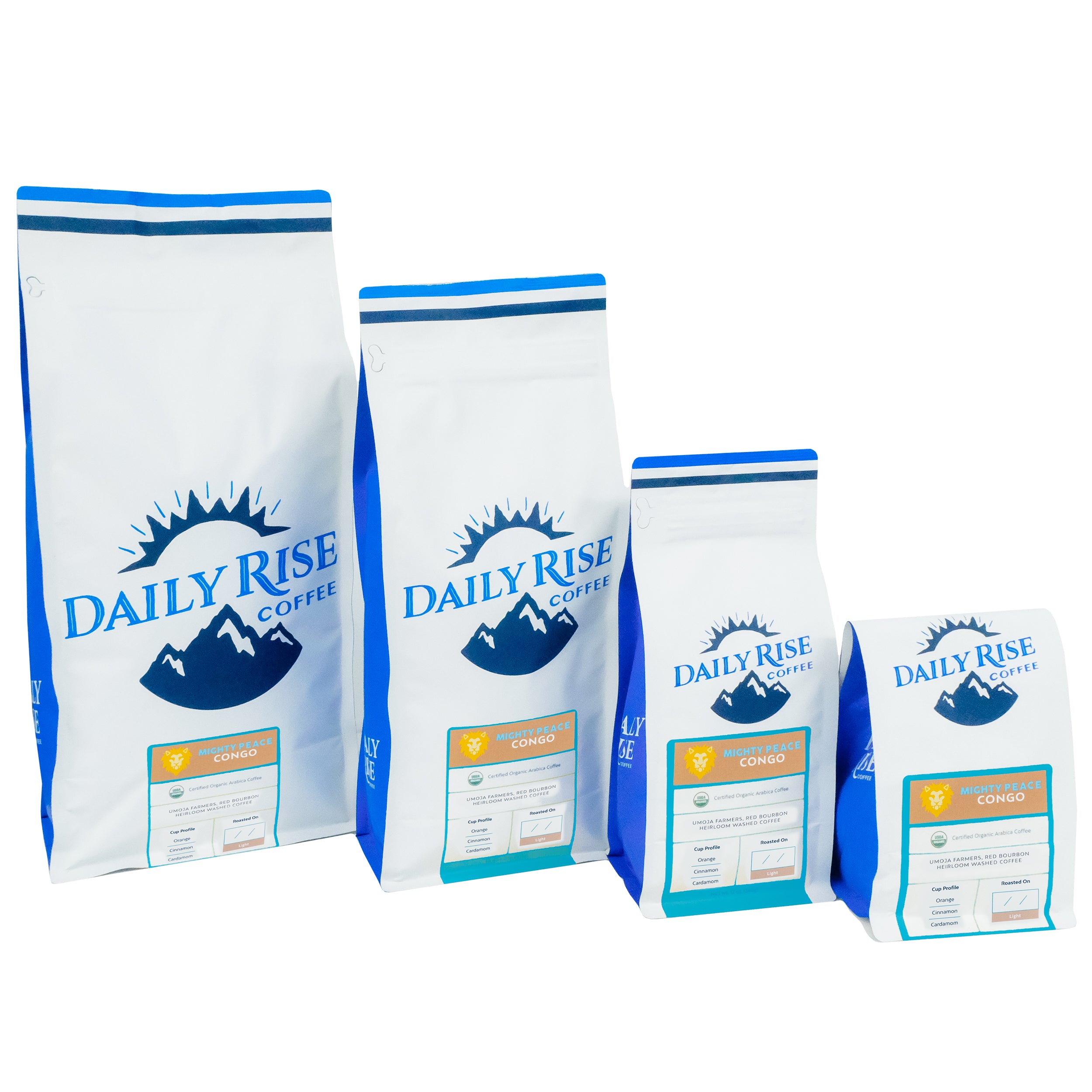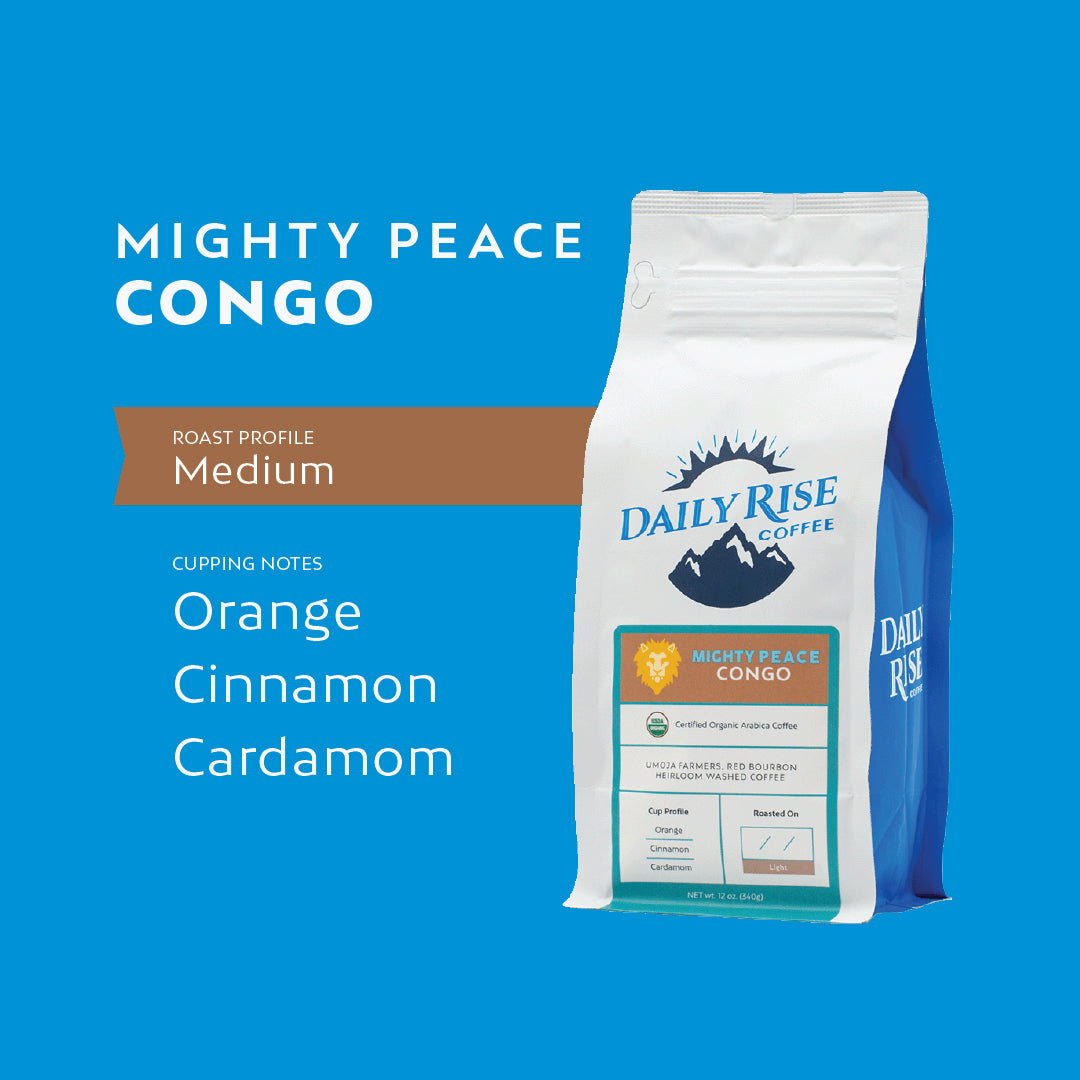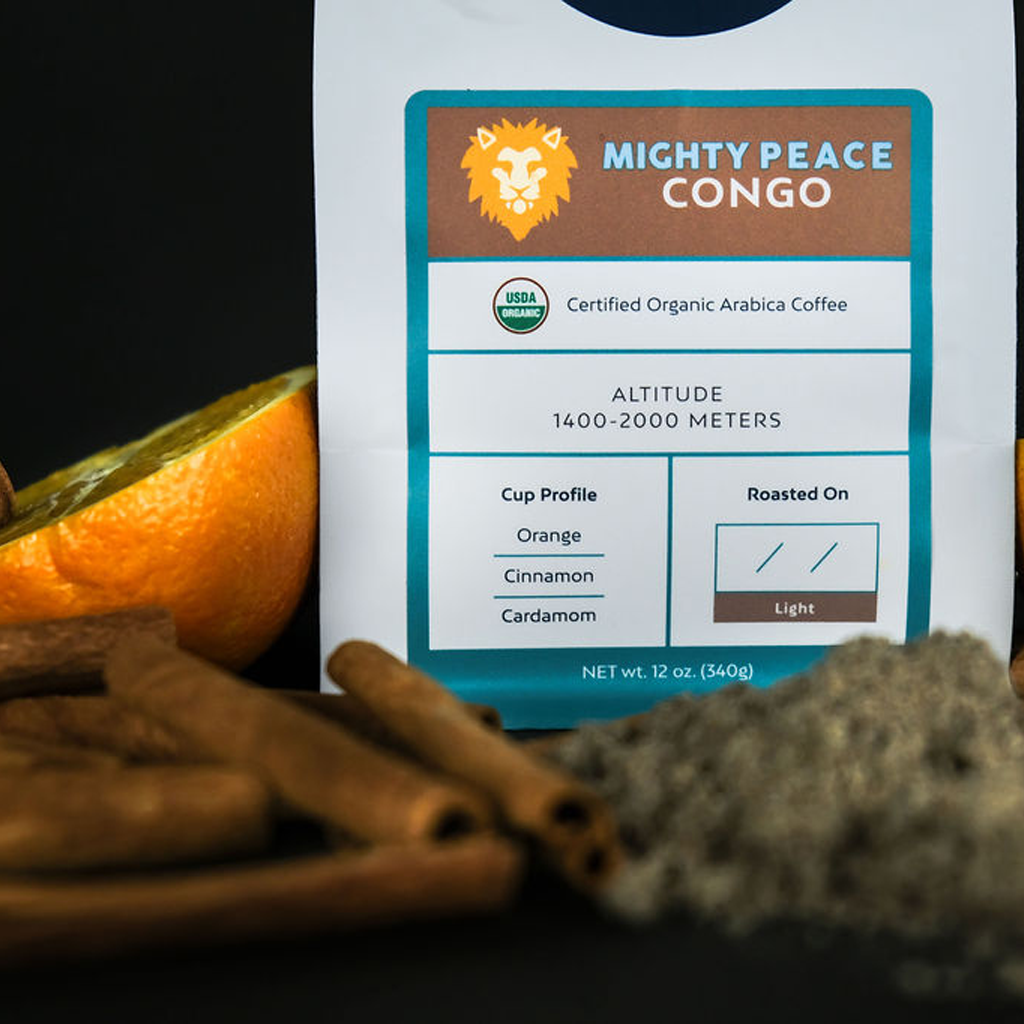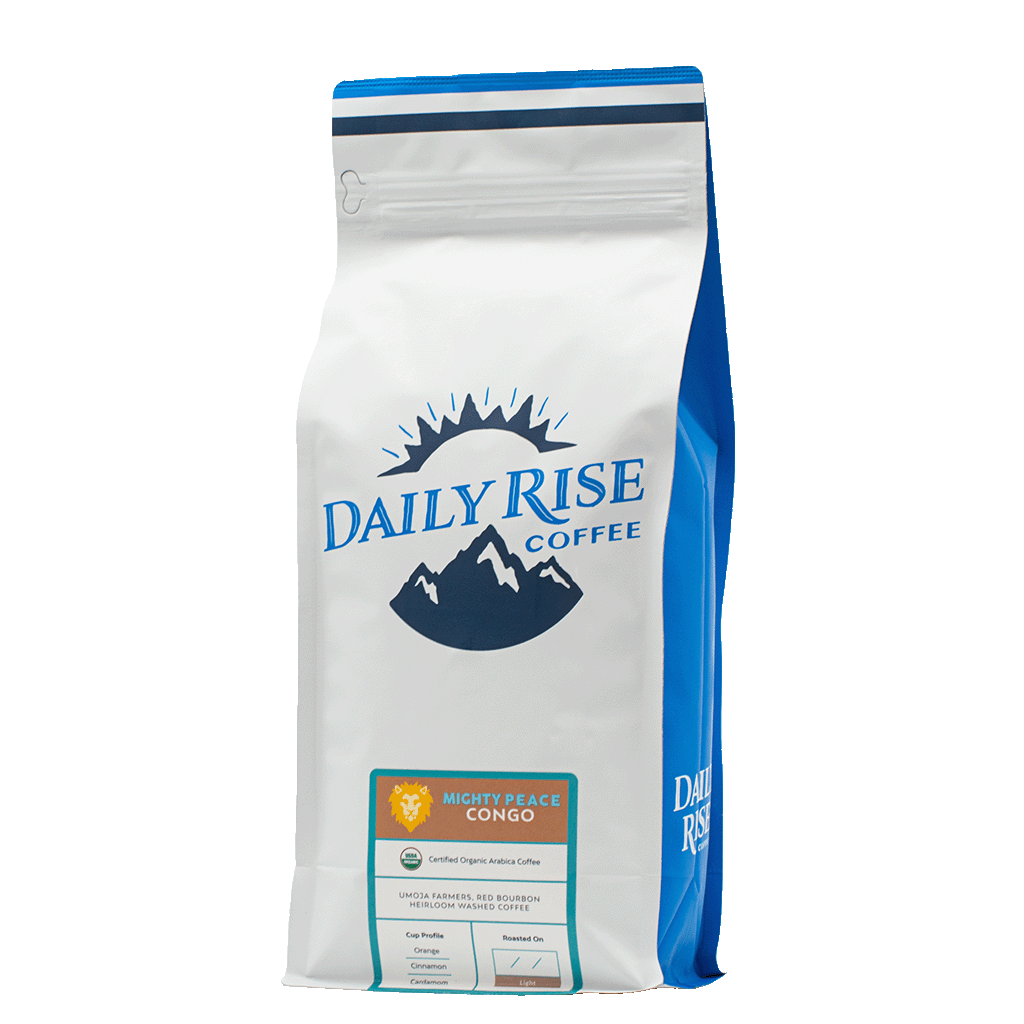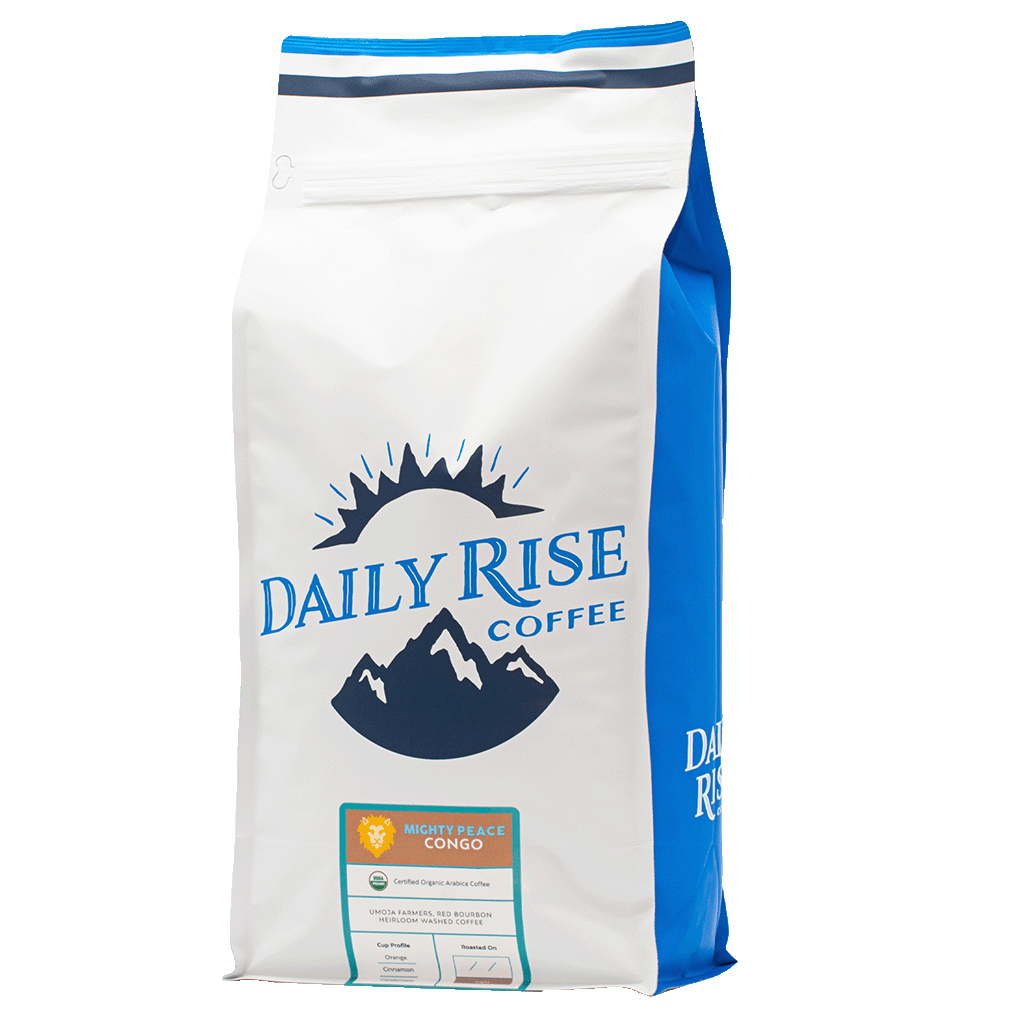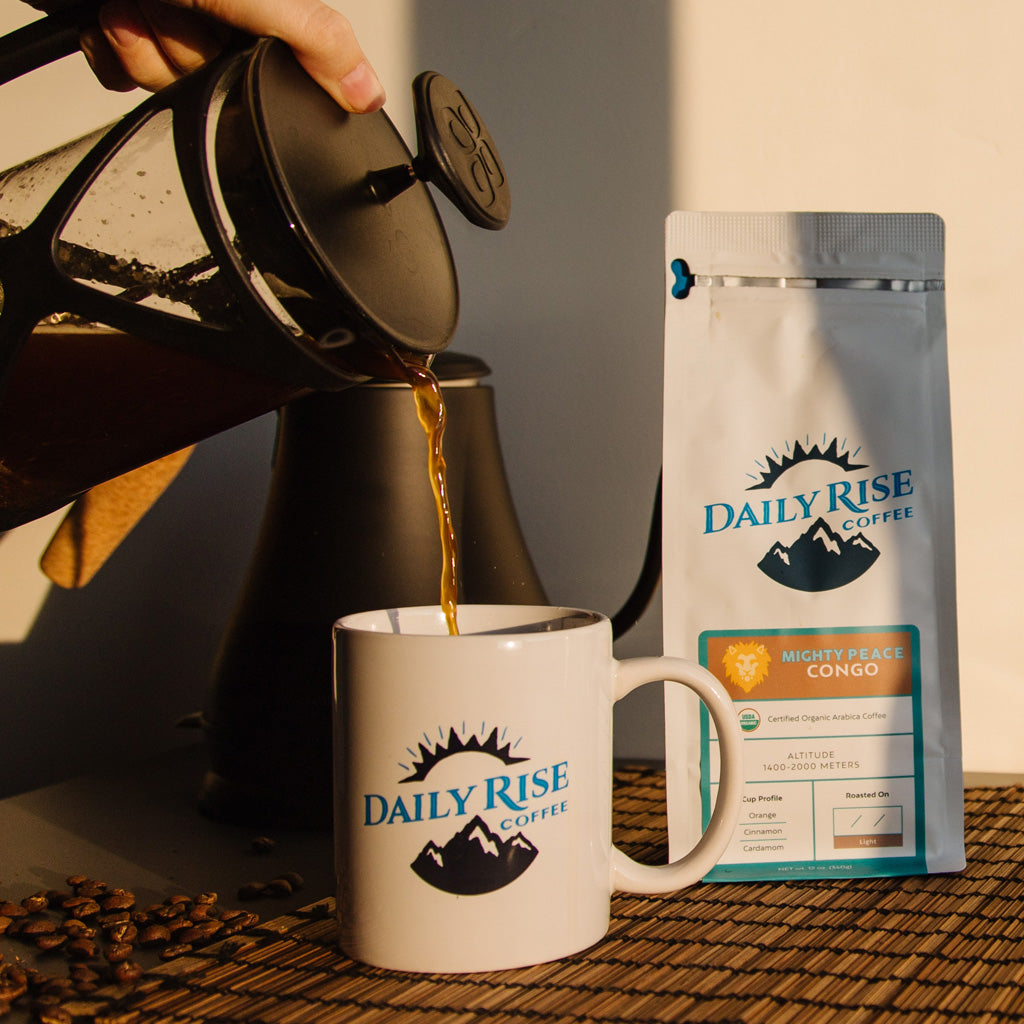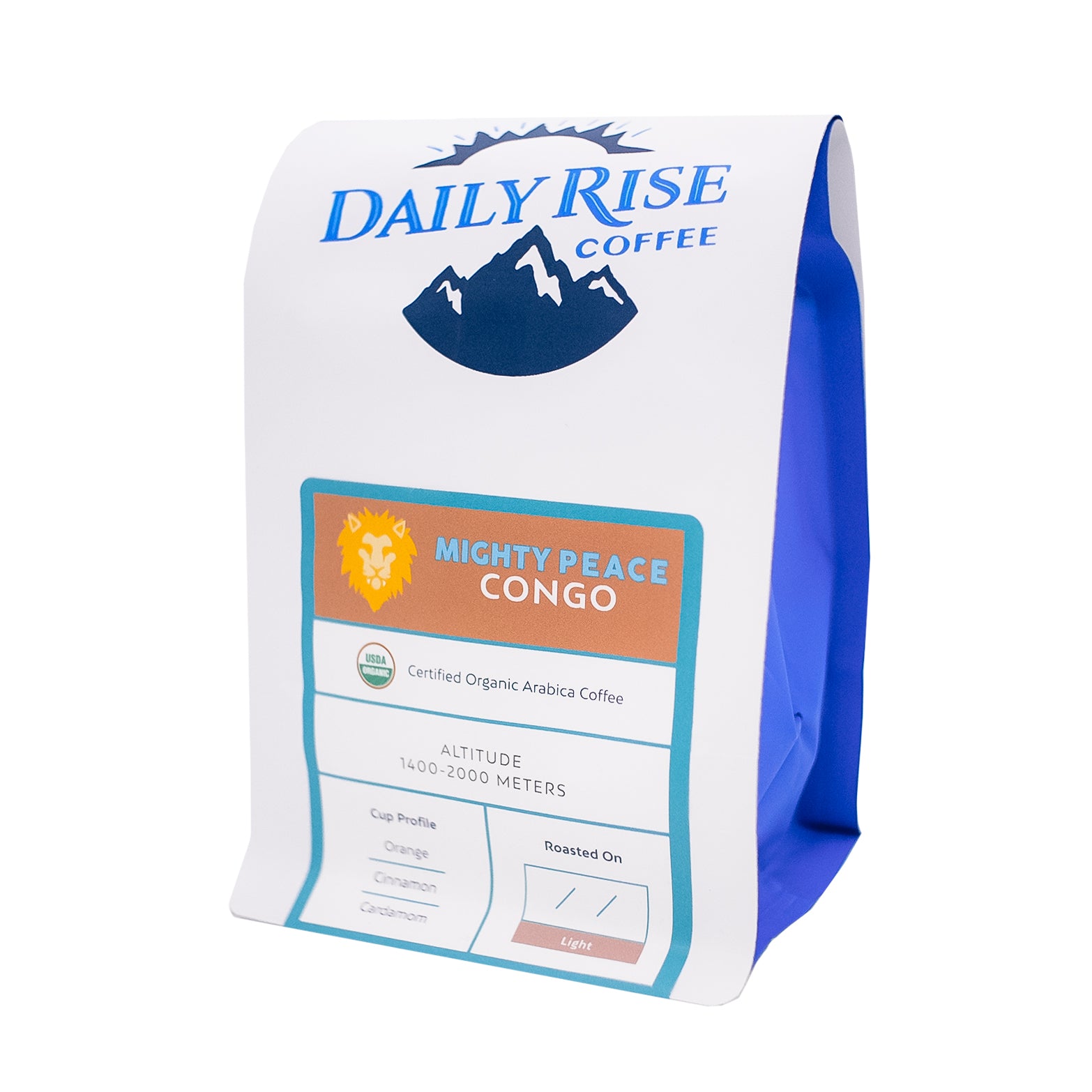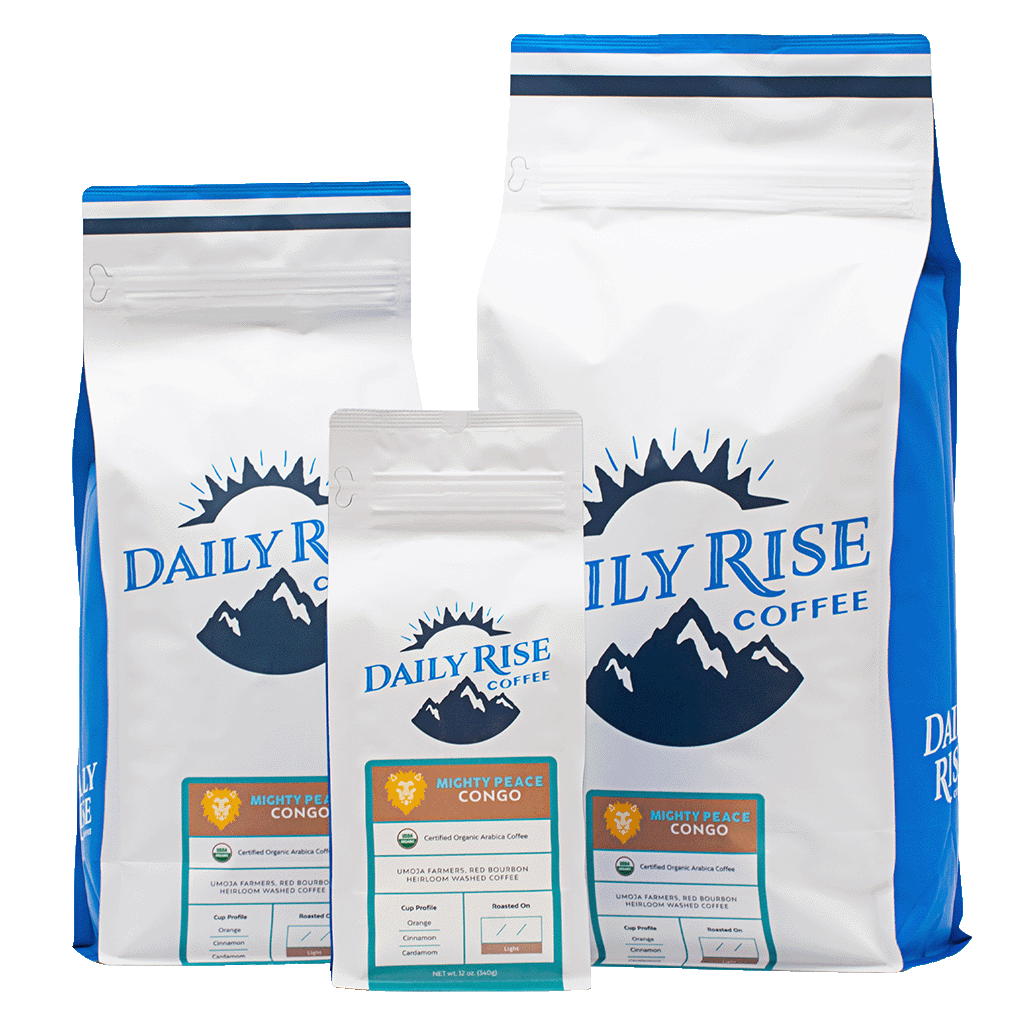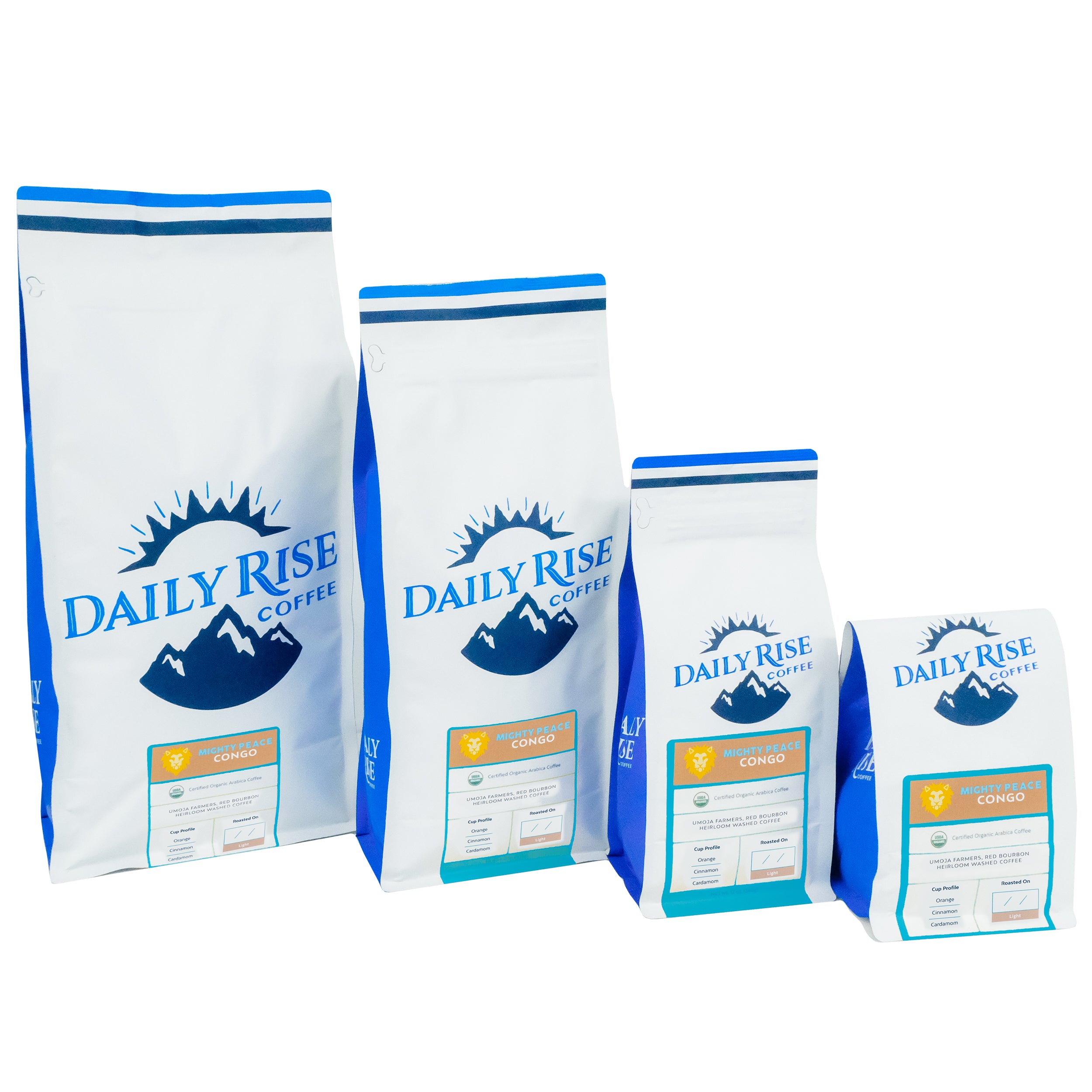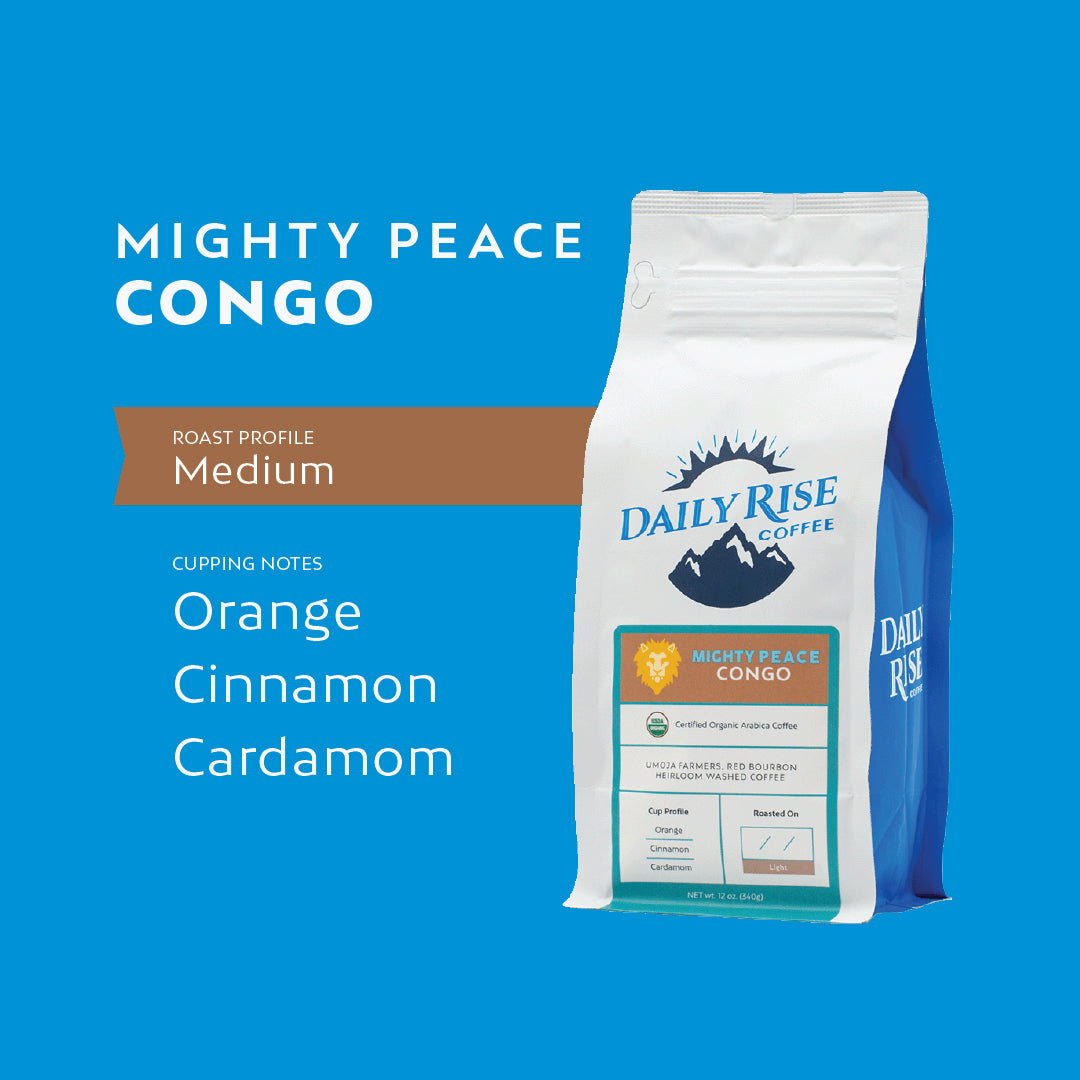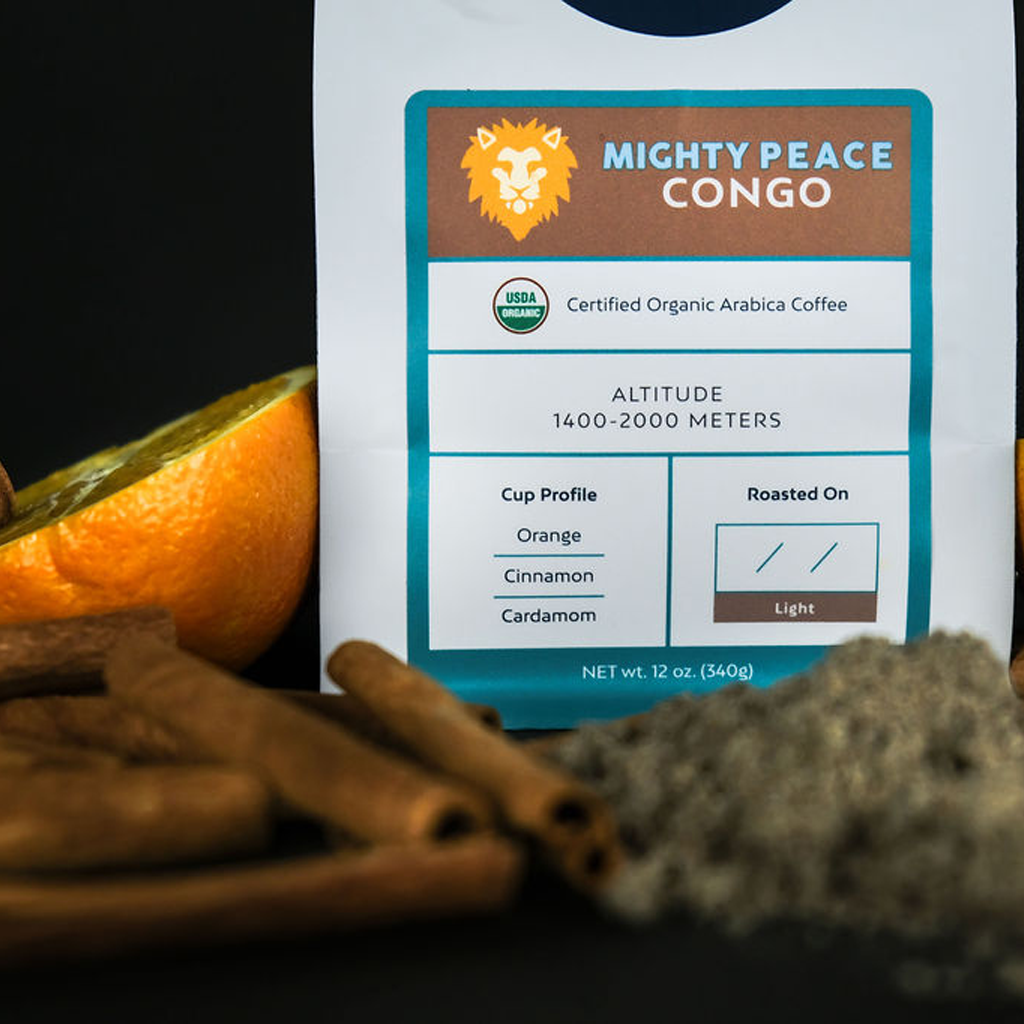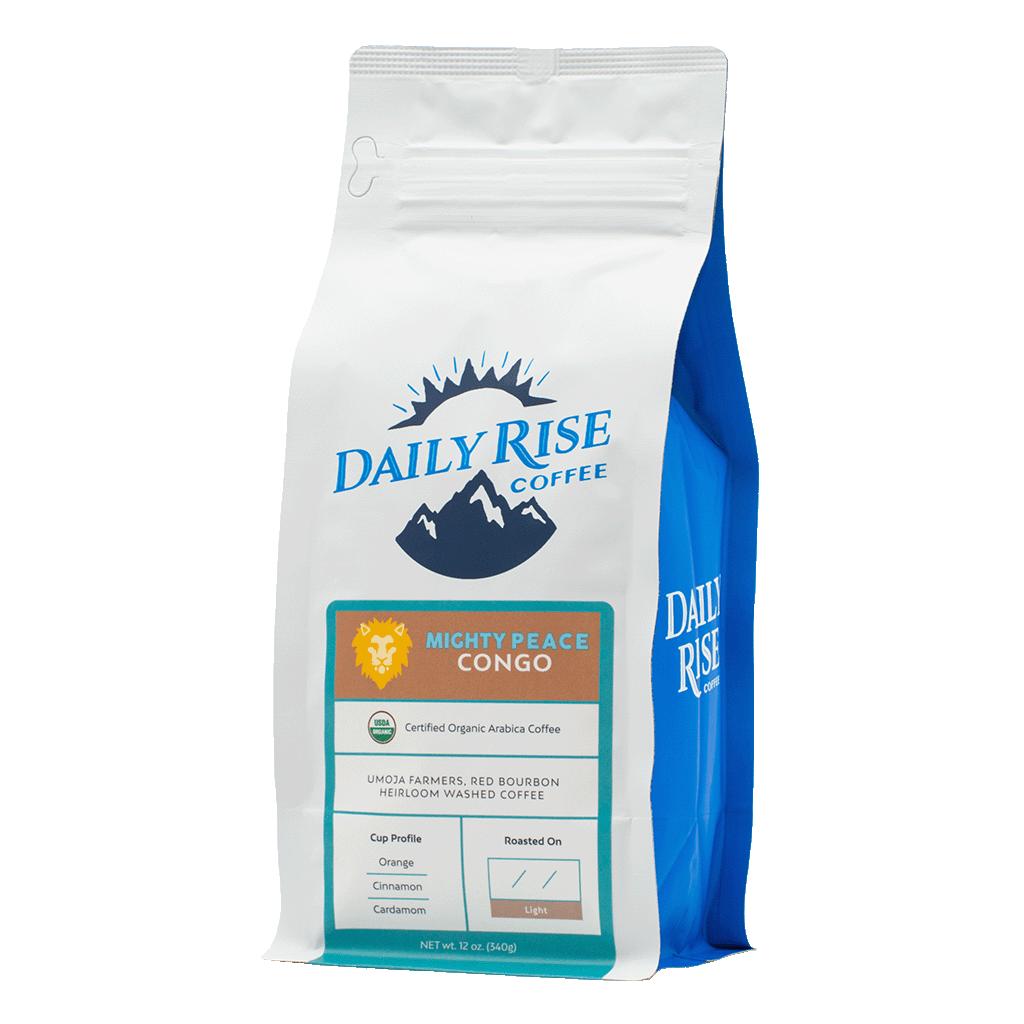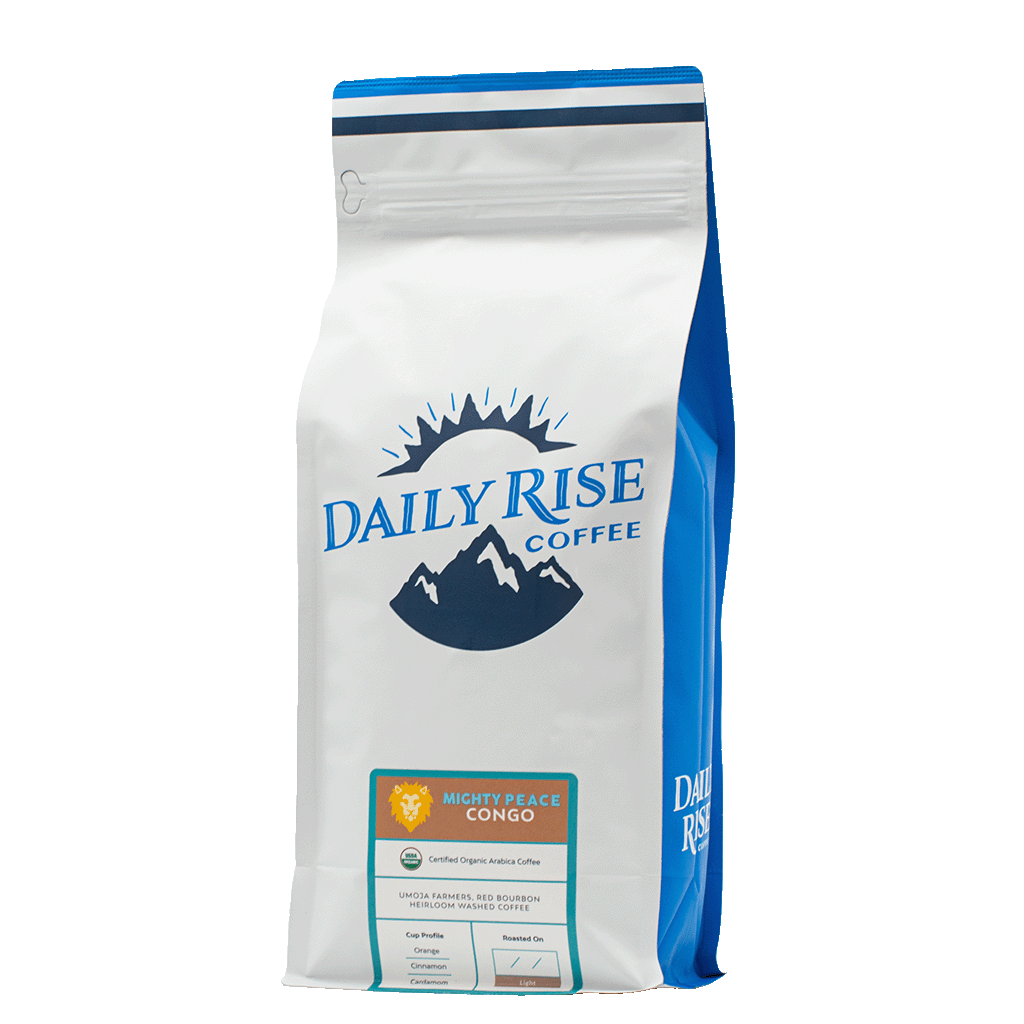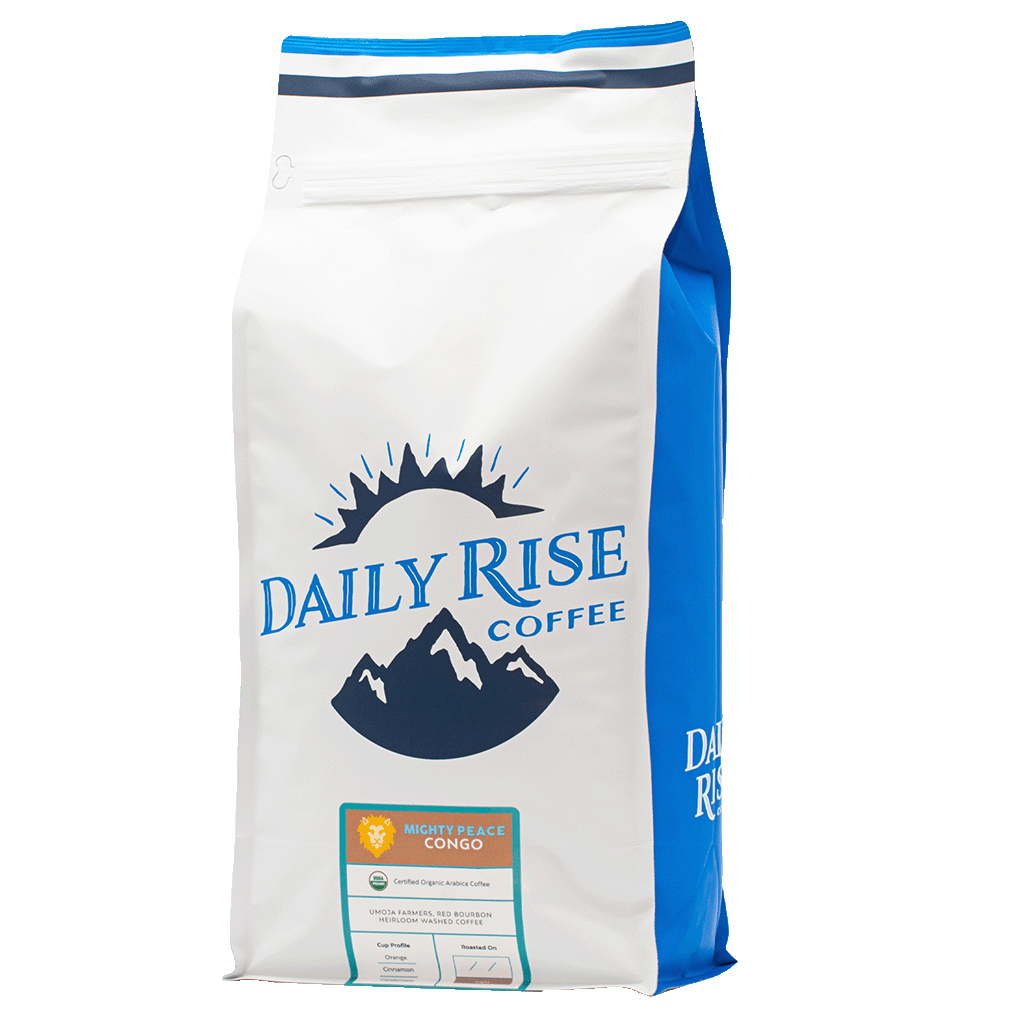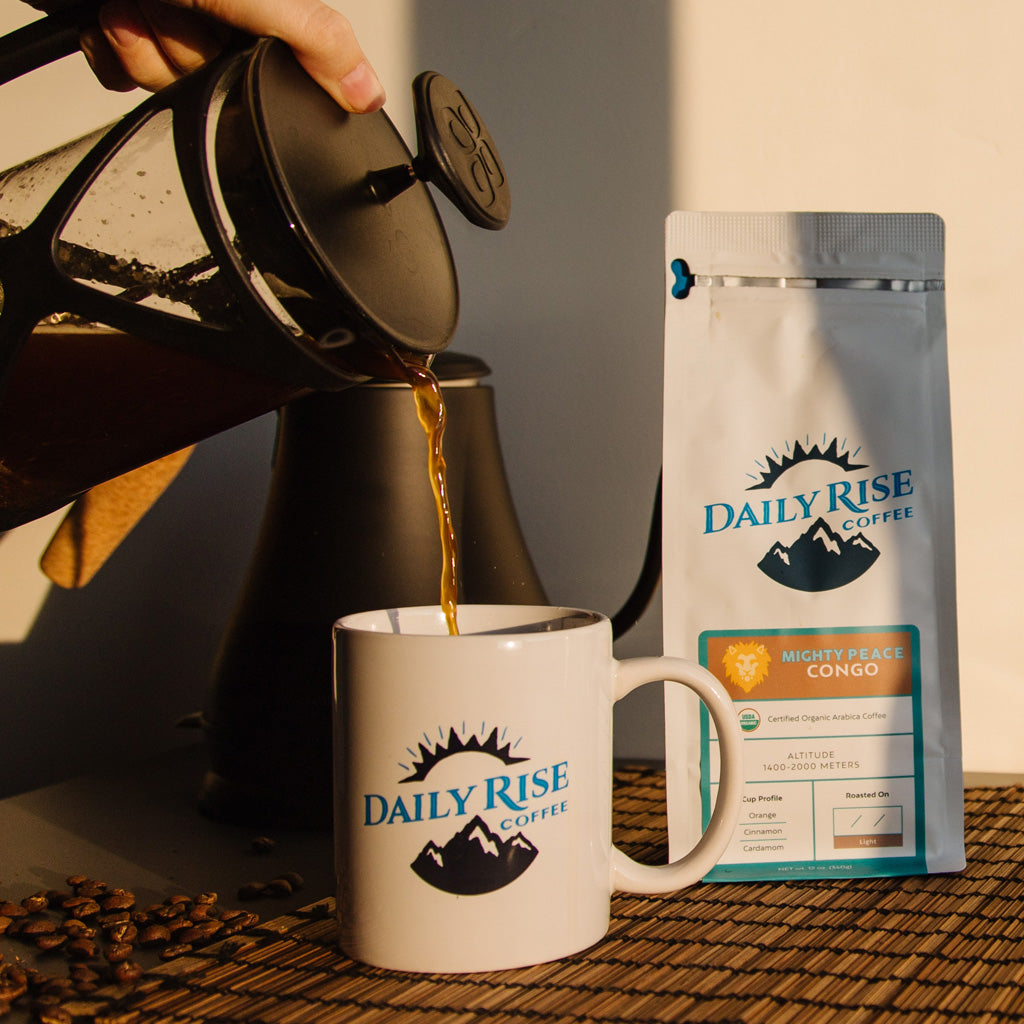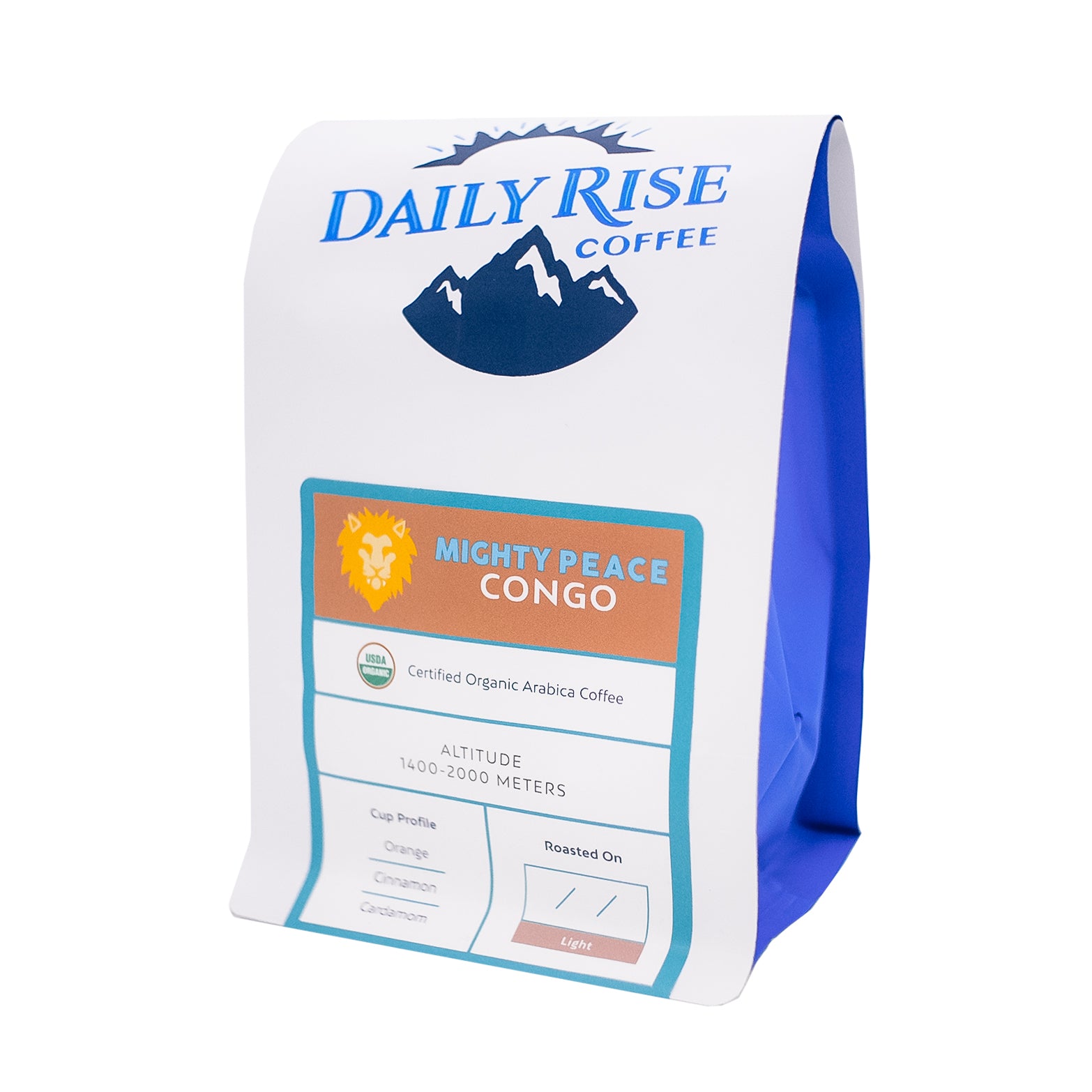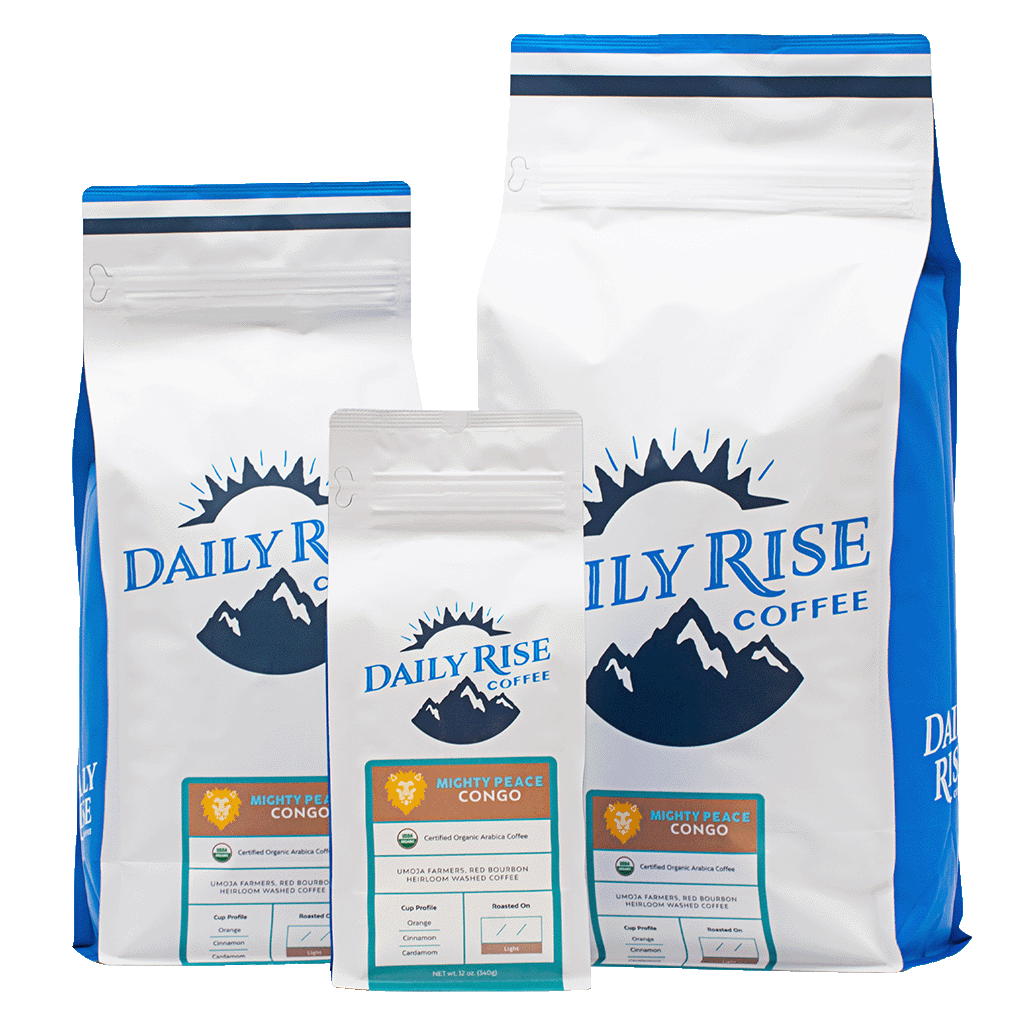 Mighty Peace Congo
Roast Profile: Light
Tasting Notes: Orange | Cinnamon | Cardamom
Women-and-minority-owned social impact Mighty Peace Coffee company provides one of the highest quality coffees in an effort to bring peace to a country plagued by conflict. In partnership with Mighty Peace, Daily Rise is proud to offer this Umoja light roast to support their efforts.
Story of the Bean
Daily Rise connected to the mission of Mighty Peace through a Wisconsin couple who are passionate about helping the Congolese people. Suffering the effects of civil wars for over 20 years, there is an international movement to actively bring an end to the conflict and peace to the region.

Born out of a Congolese peace movement, a team of business leaders, coffee experts, community organizers and more from around the world founded Mighty Peace Coffee in 2018. Their mission is to provide coffee connoisseurs, specialty enthusiasts, and ethical business with the highest quality coffee, while sharing the stories of Congolese friends and partners to inspire, educate, and end poverty, injustice, and conflict worldwide.
Watch Stories from the Republic of Congo:
Try Also:
San Victor Guatemala, Costa Rica Sante Elena