FREE SHIPPING on all orders over $49!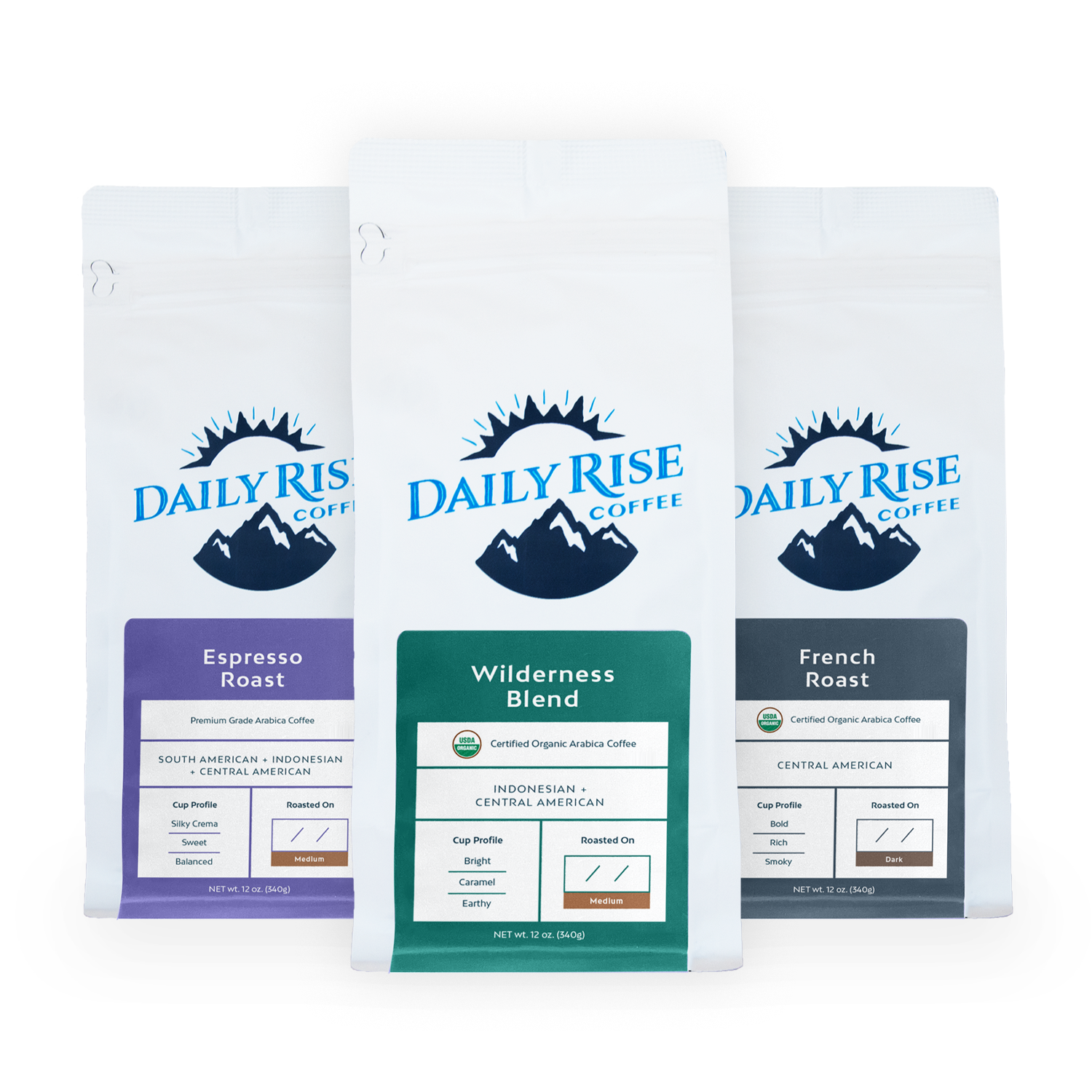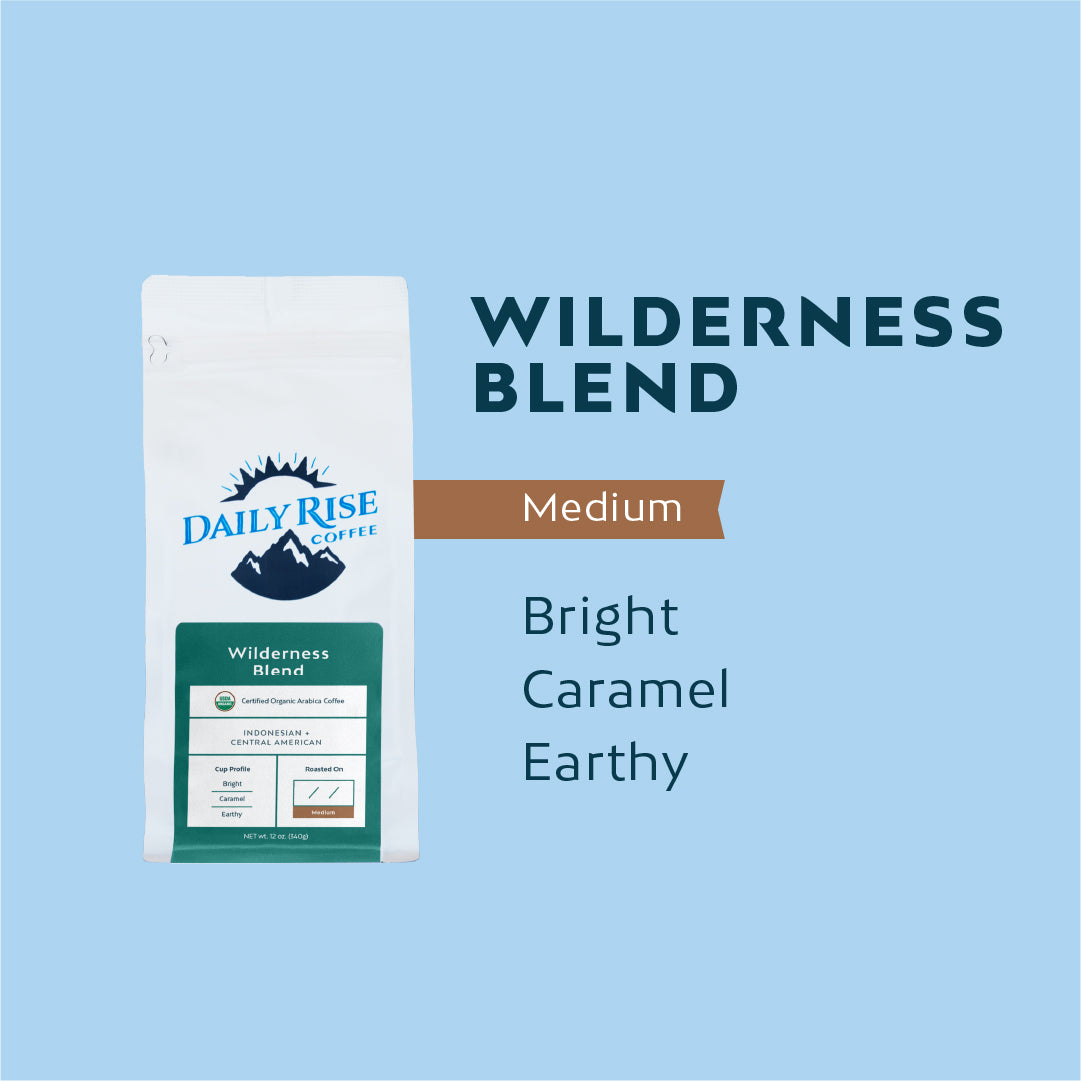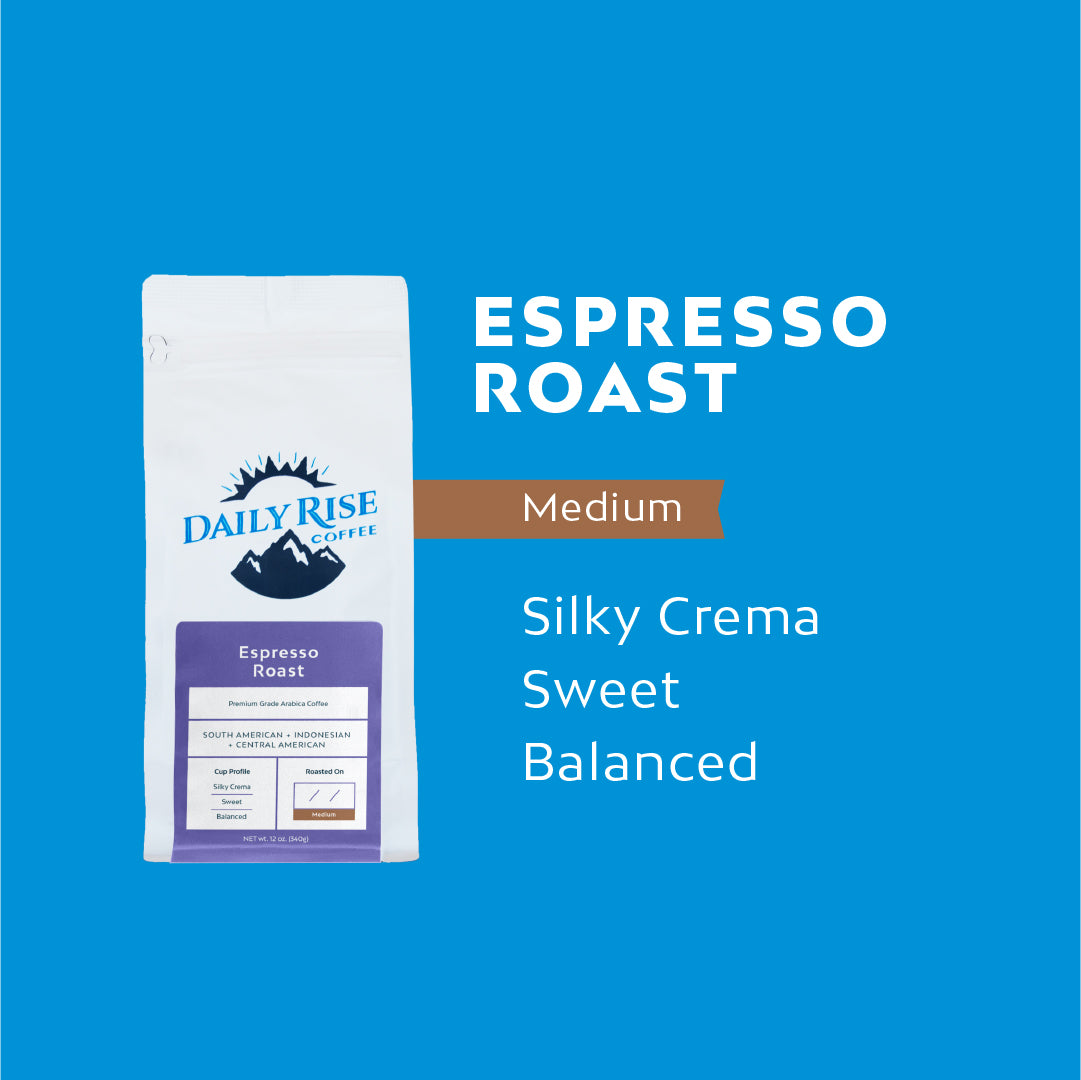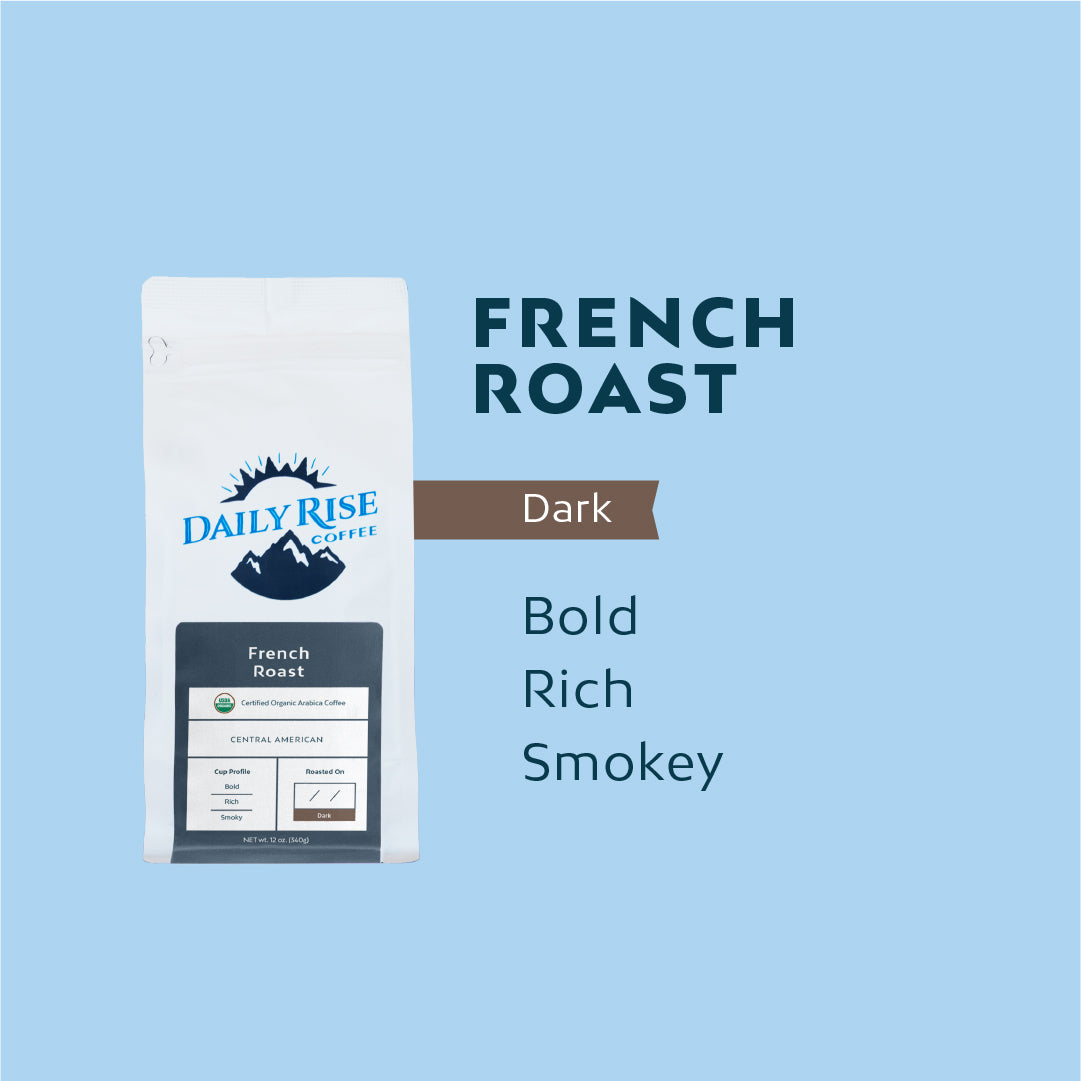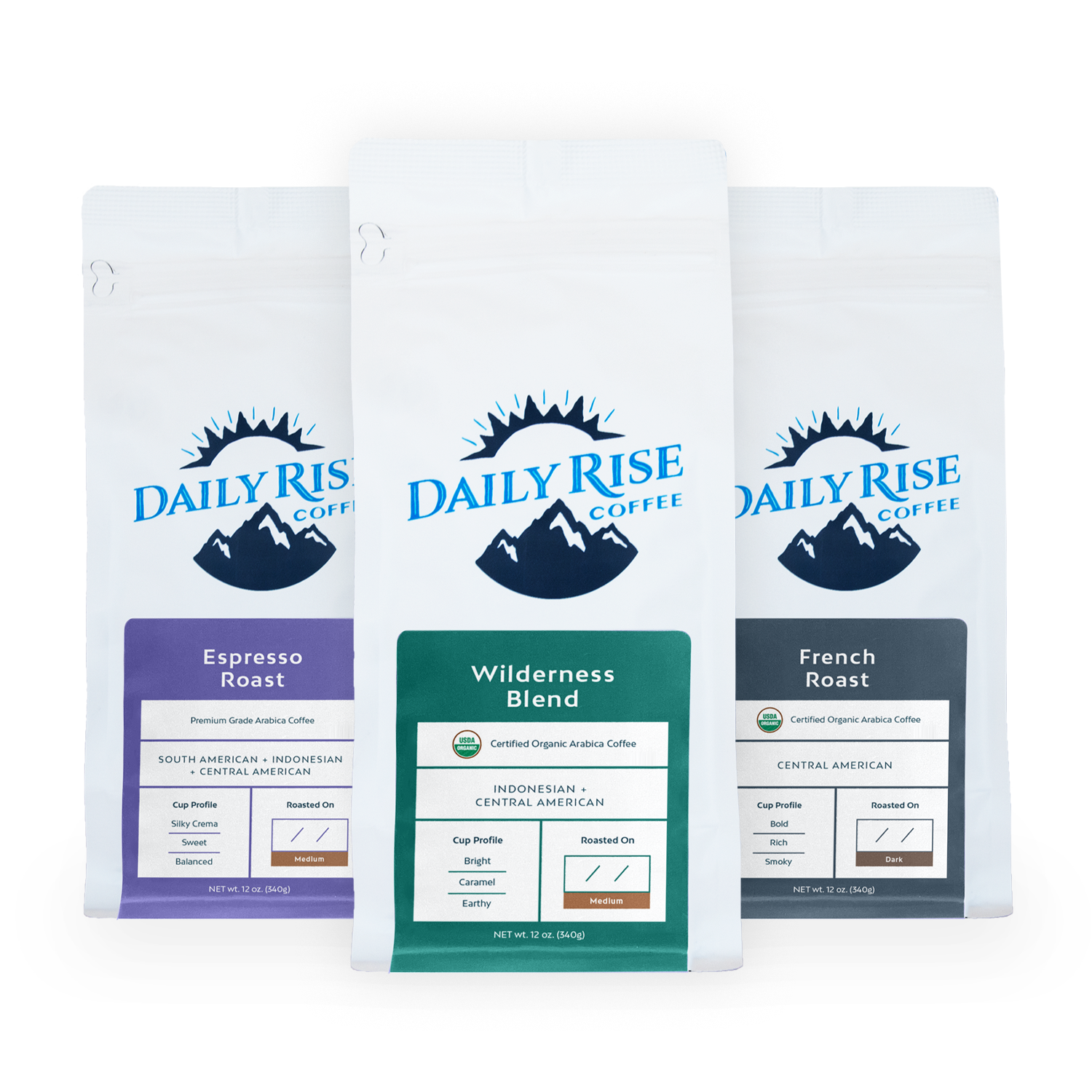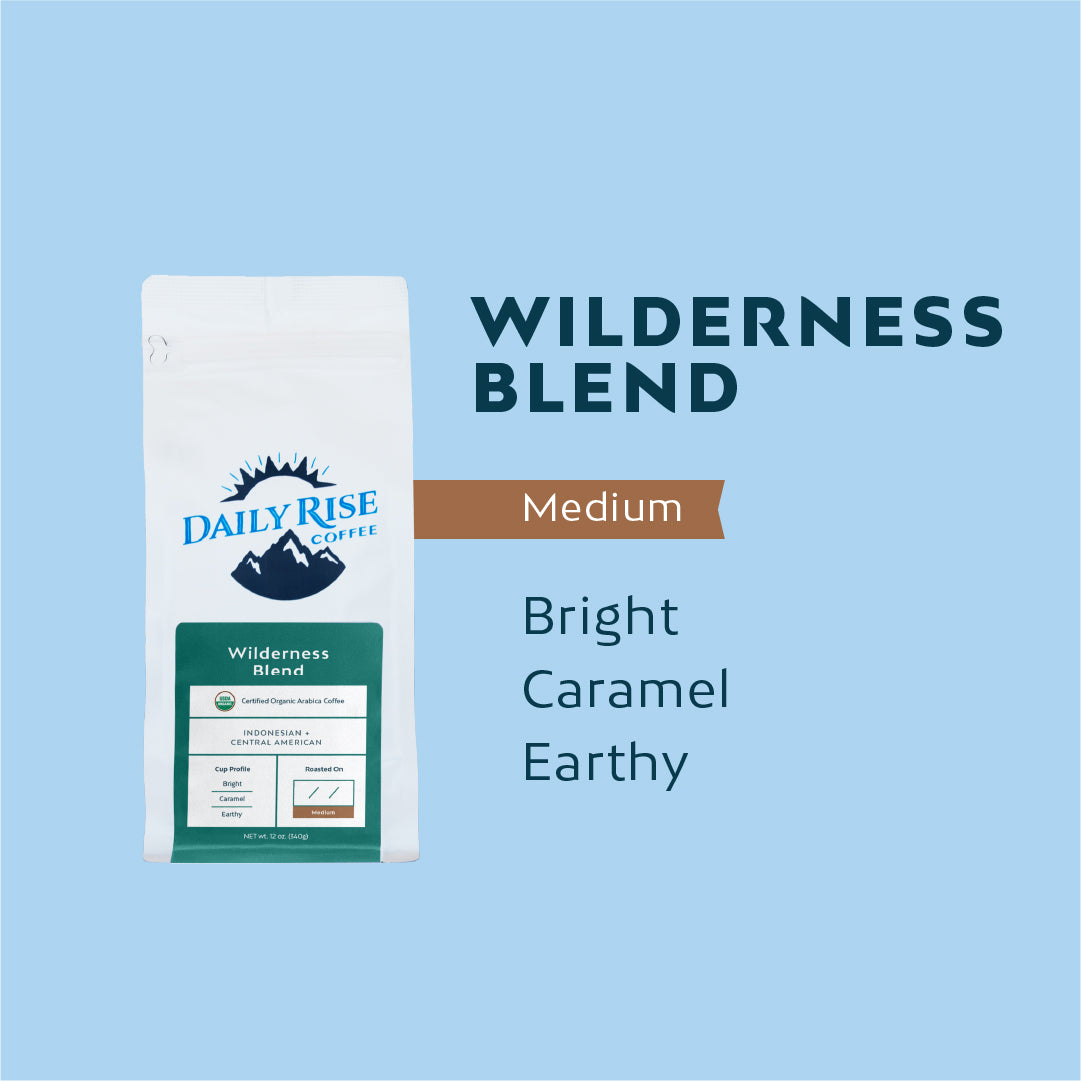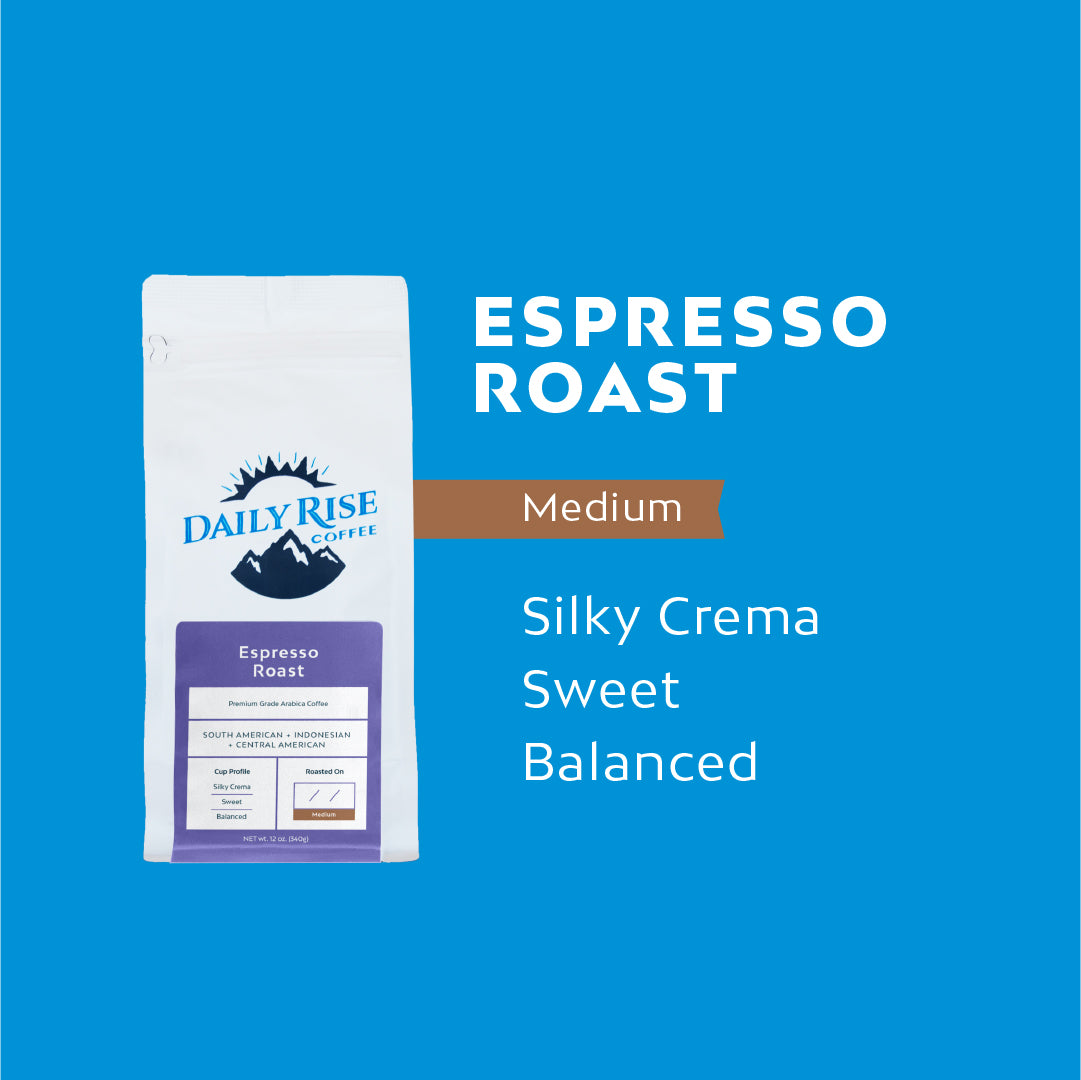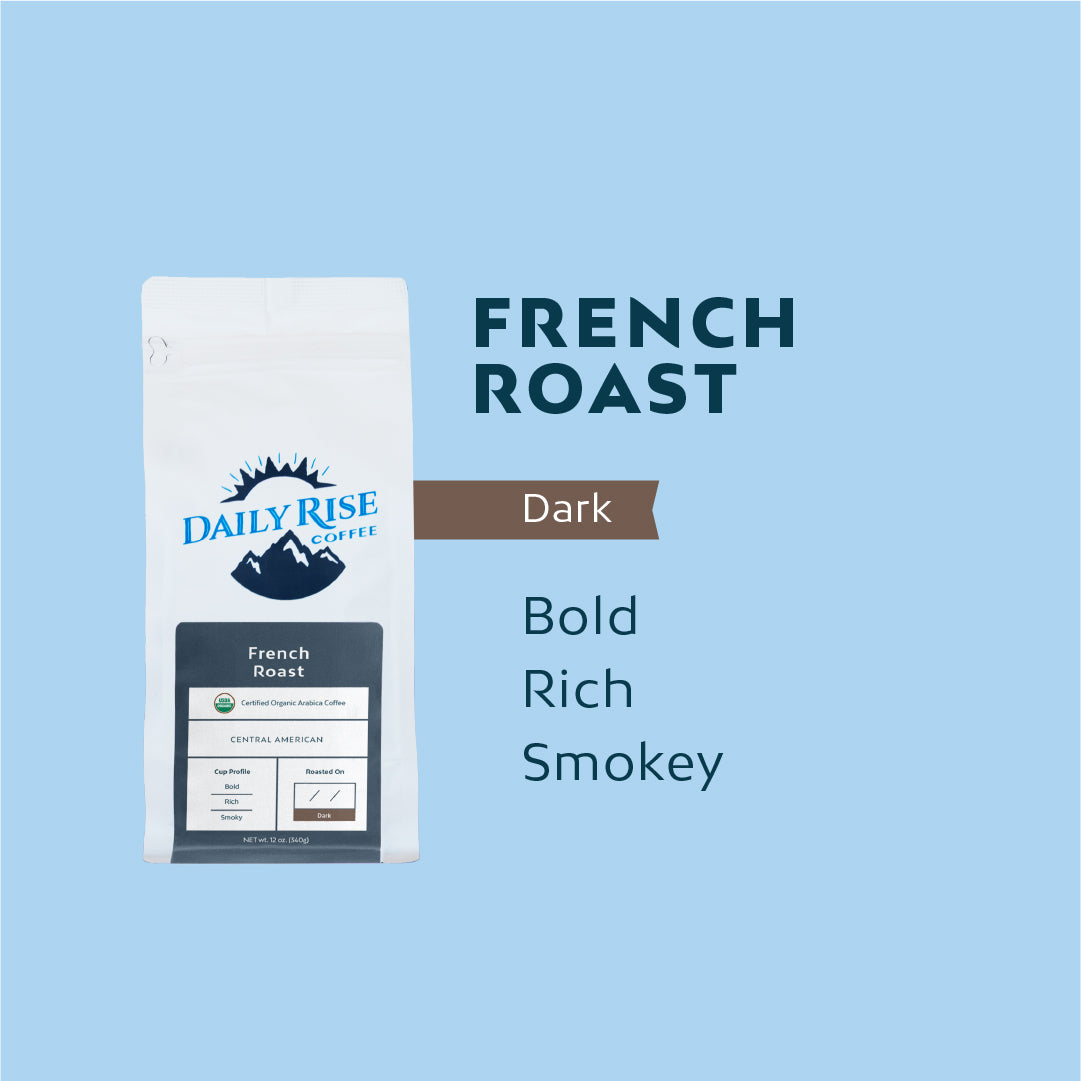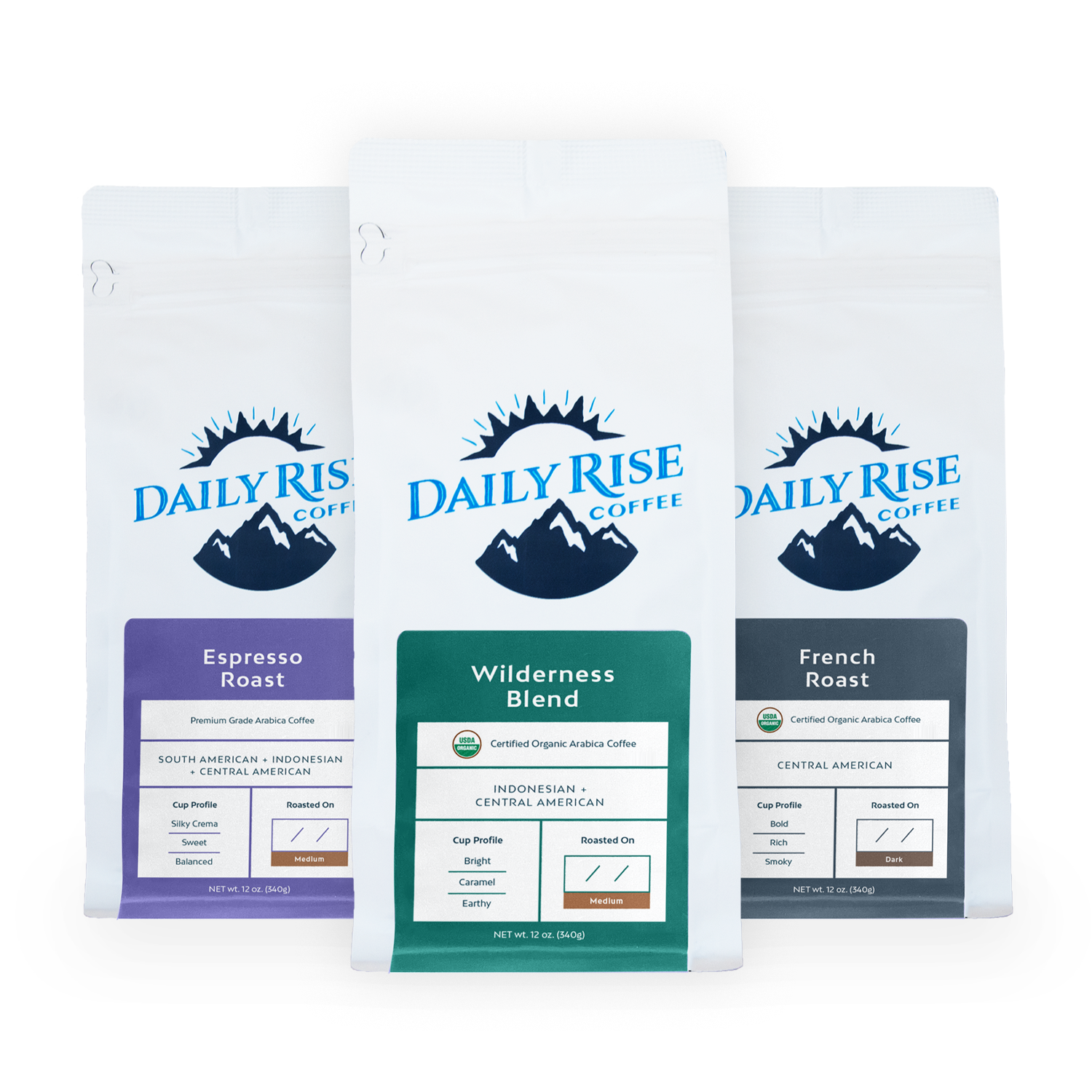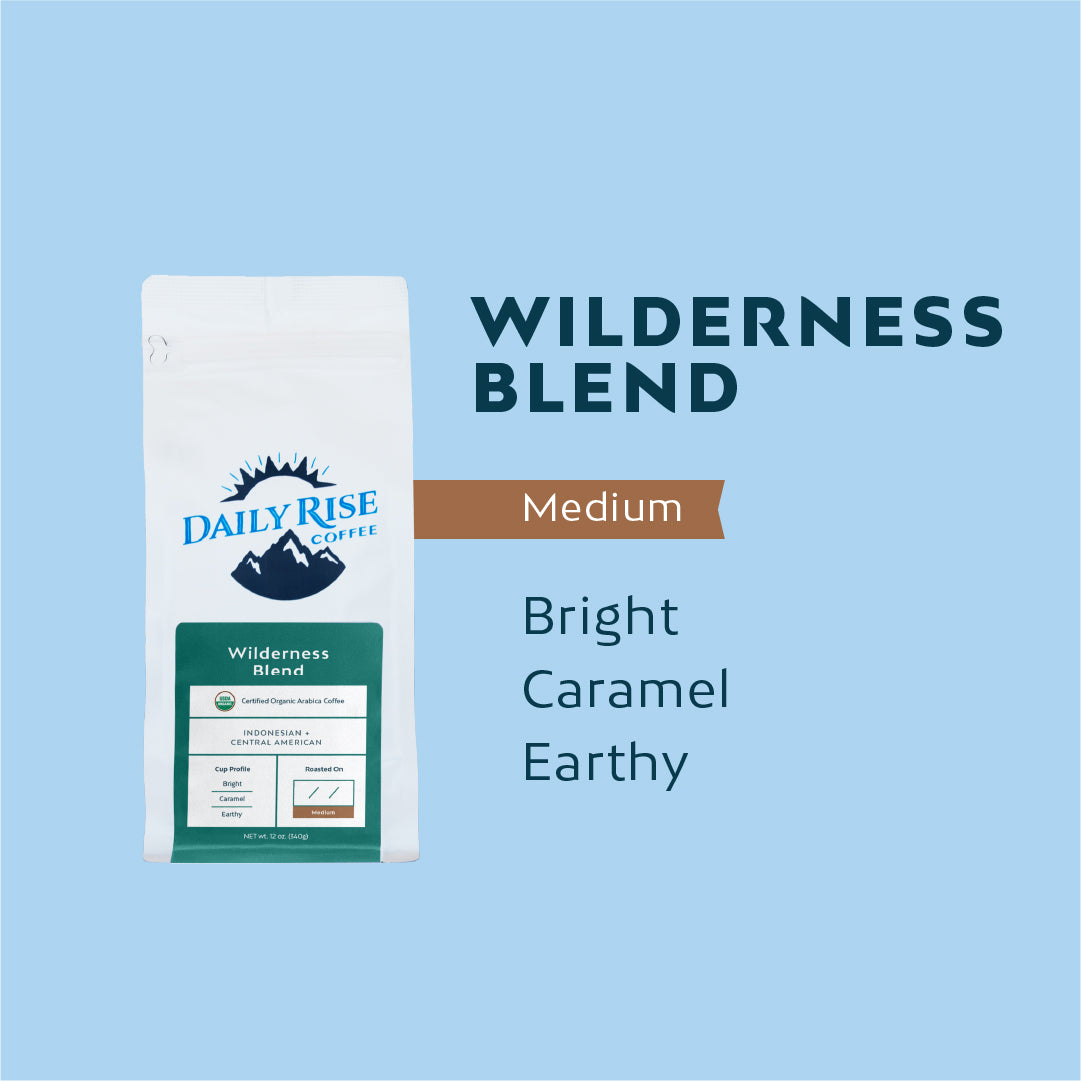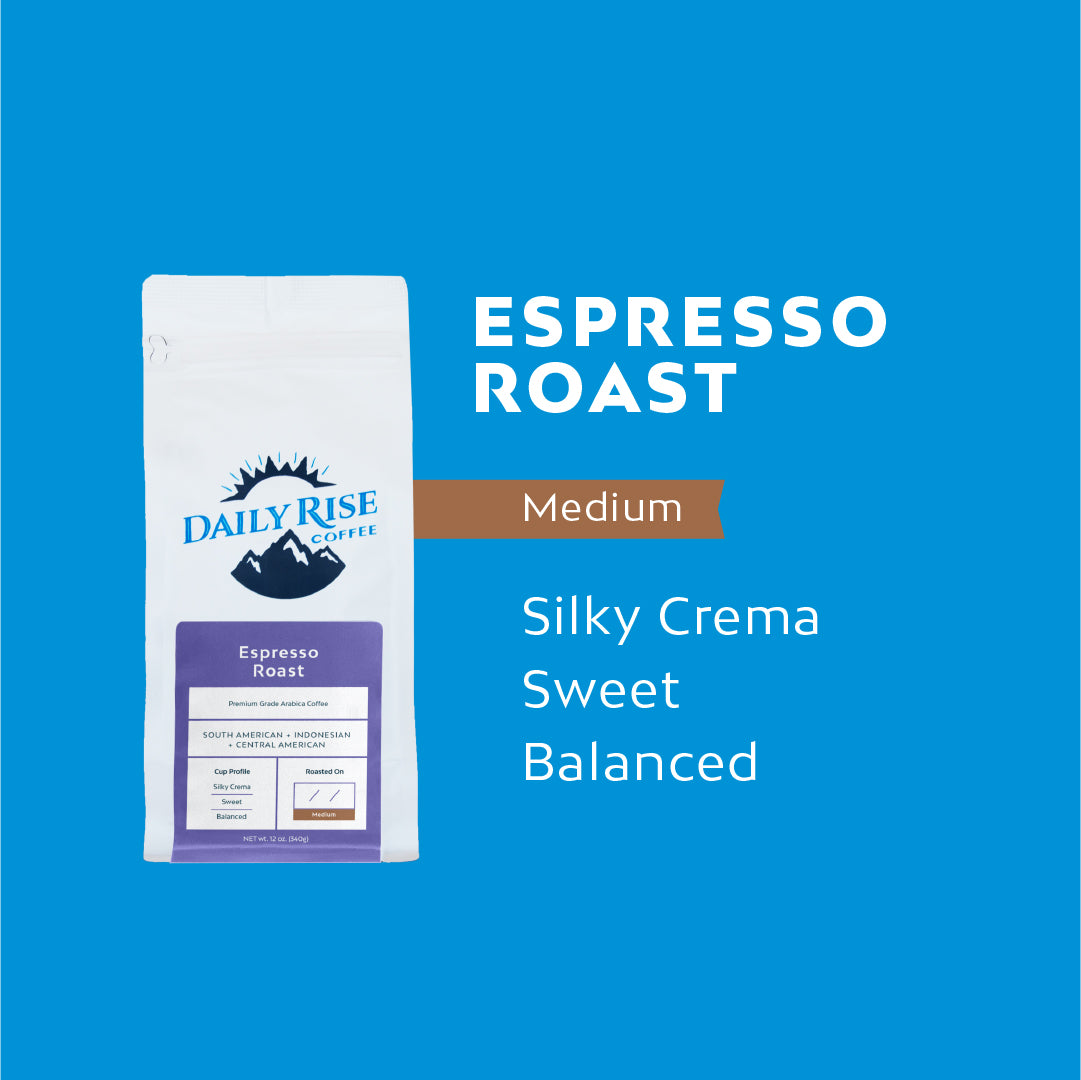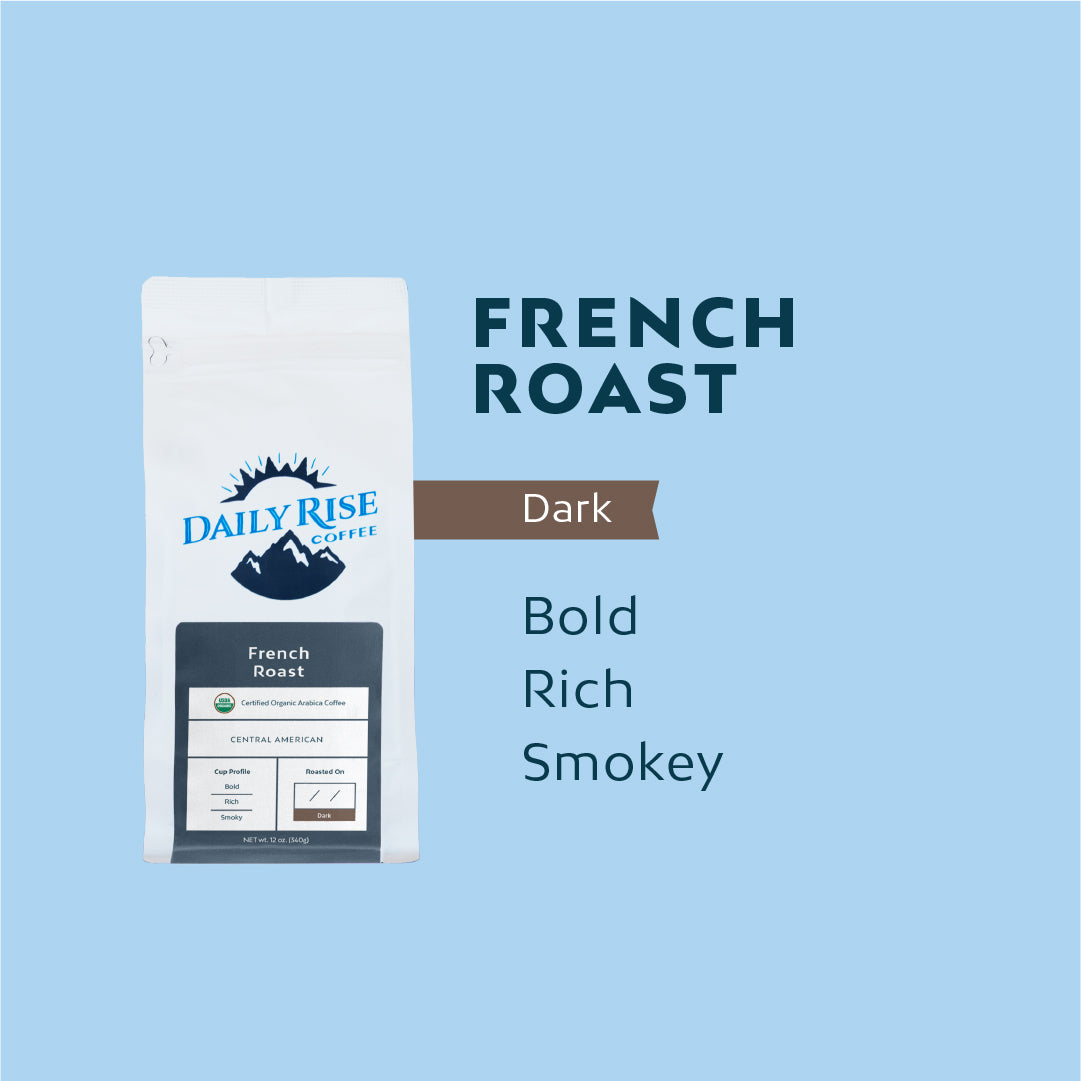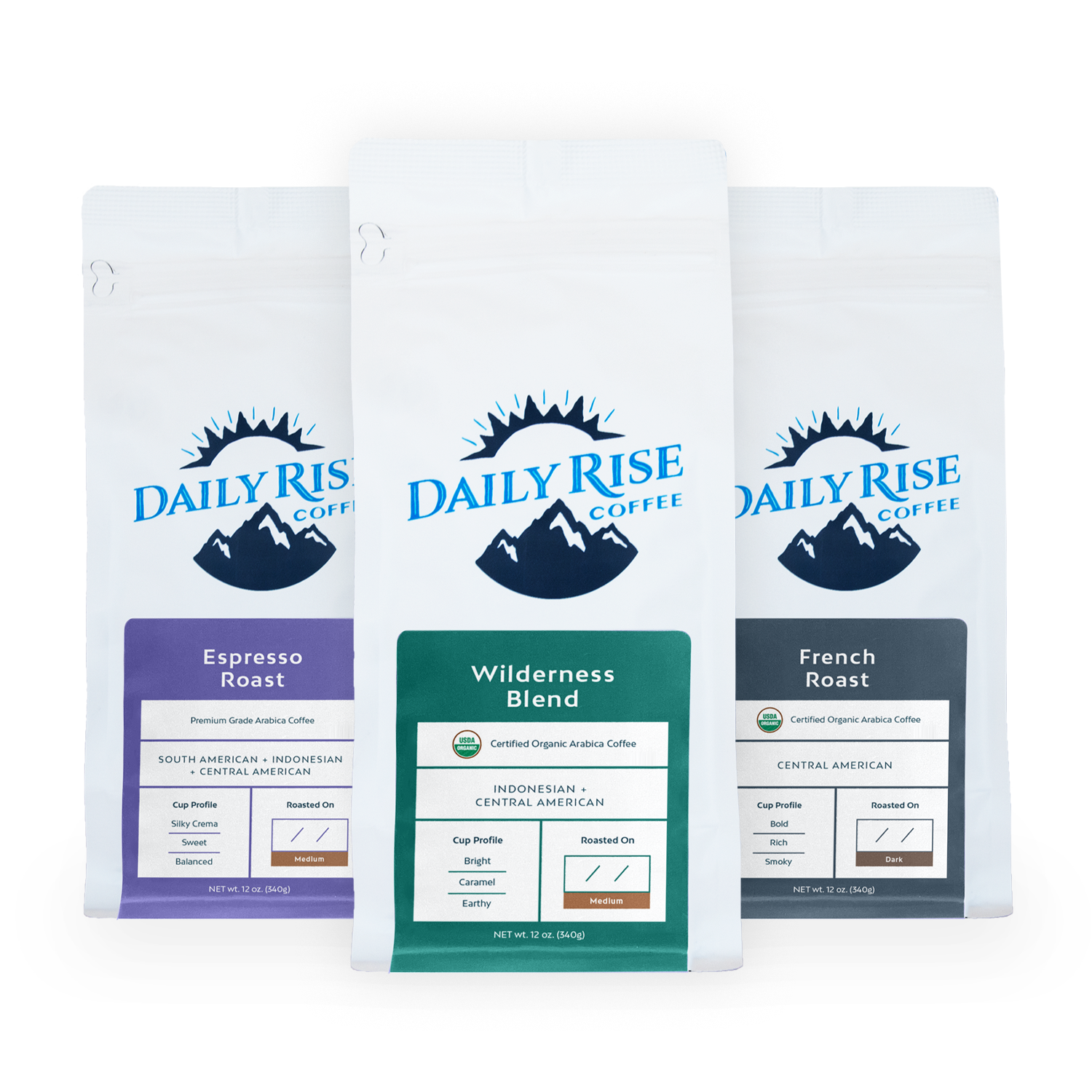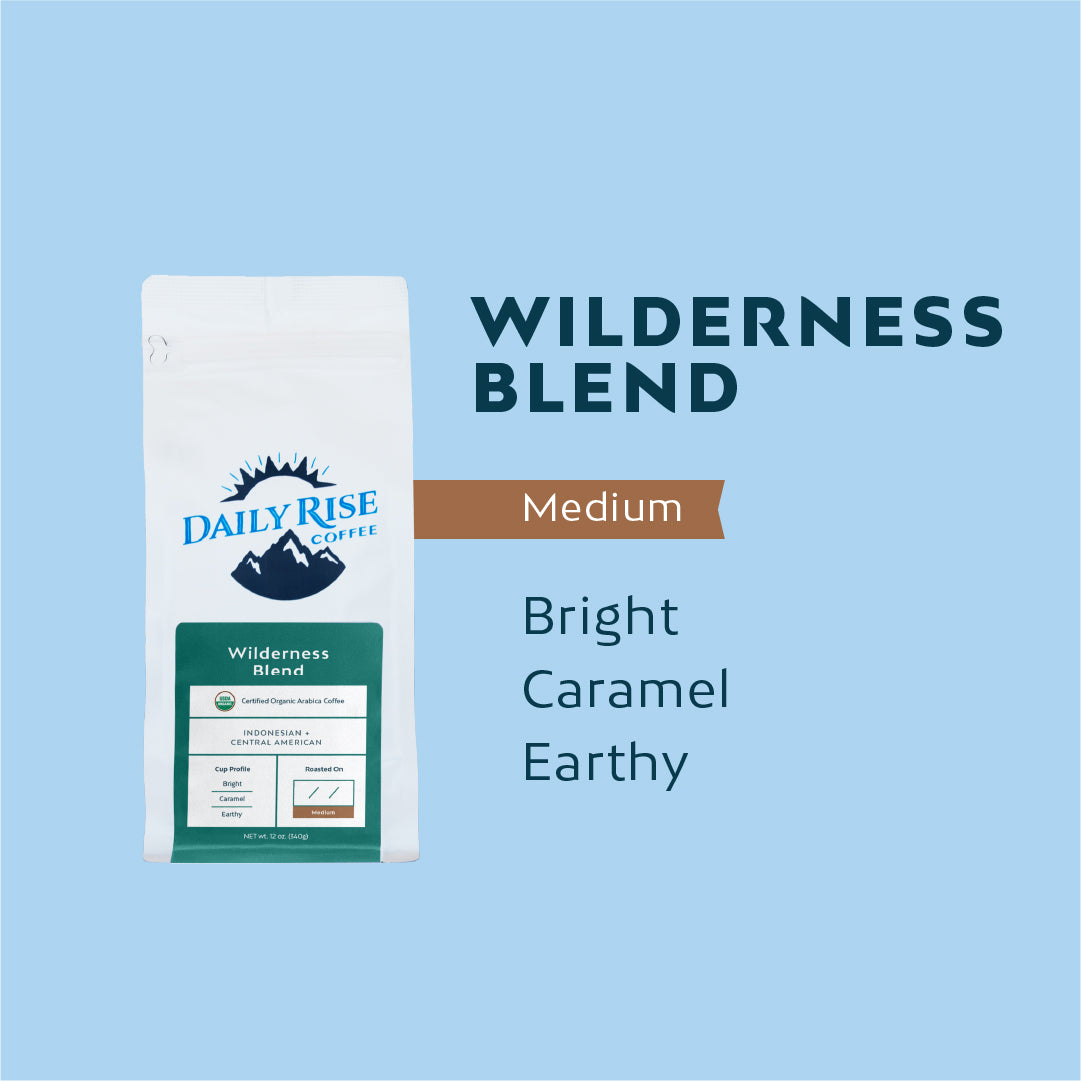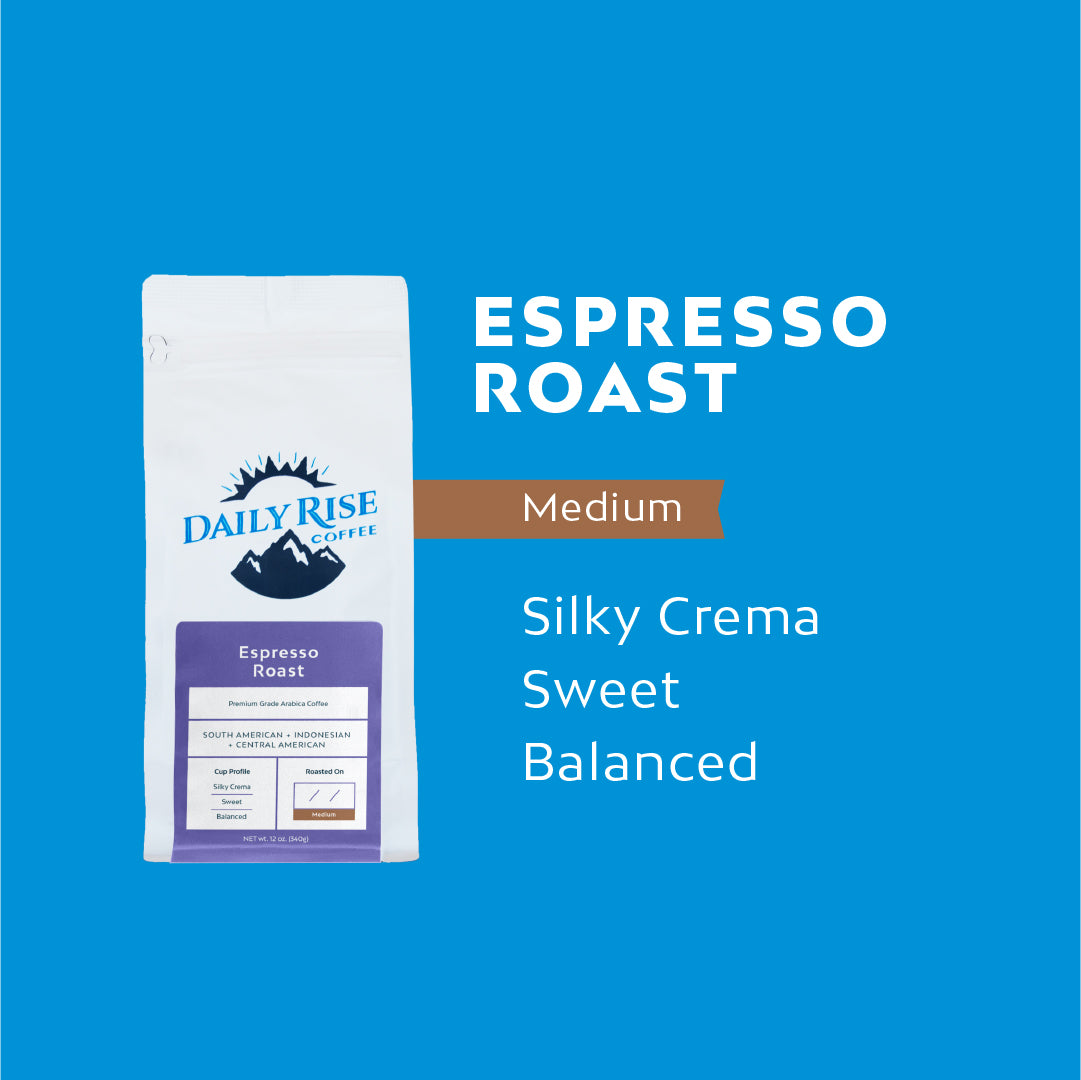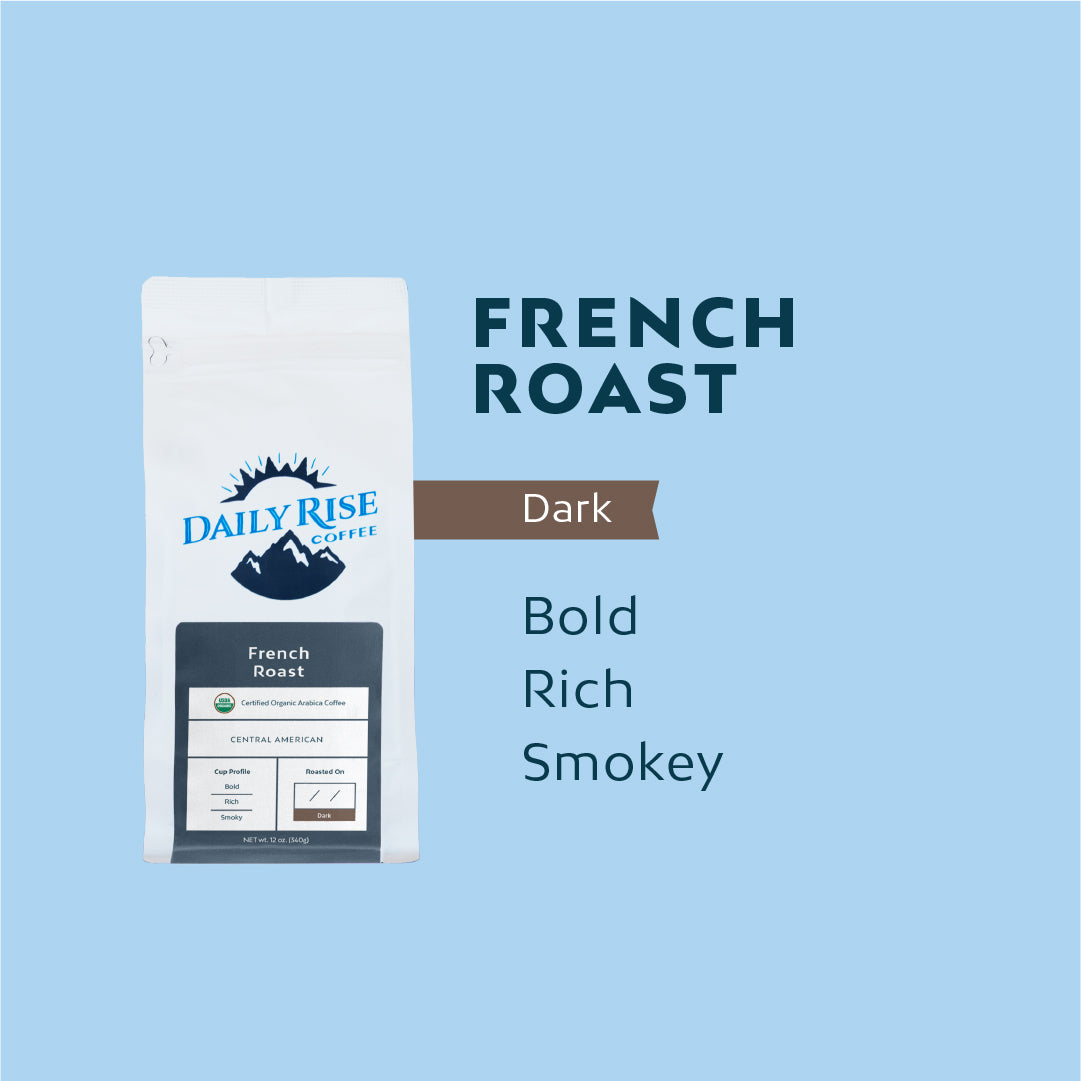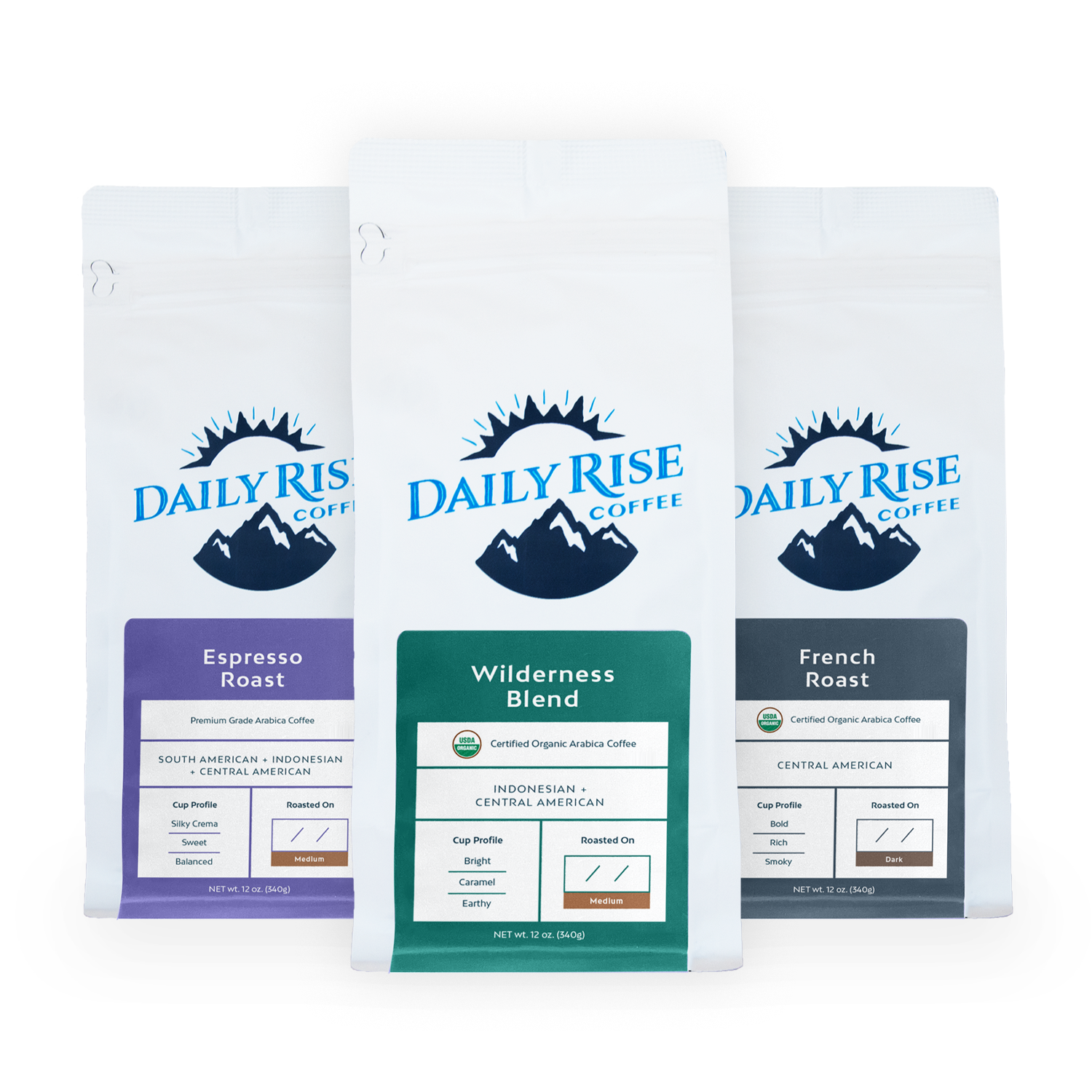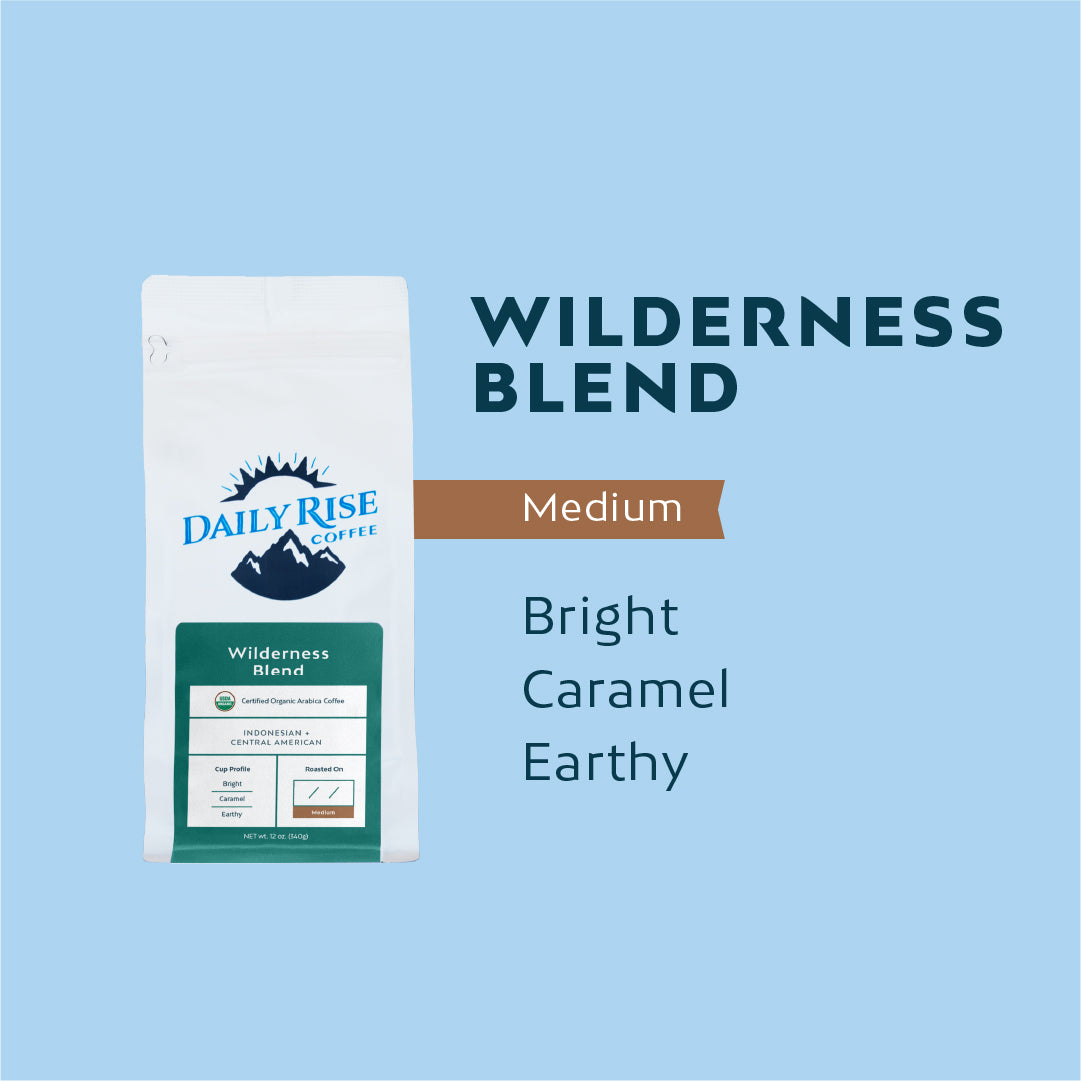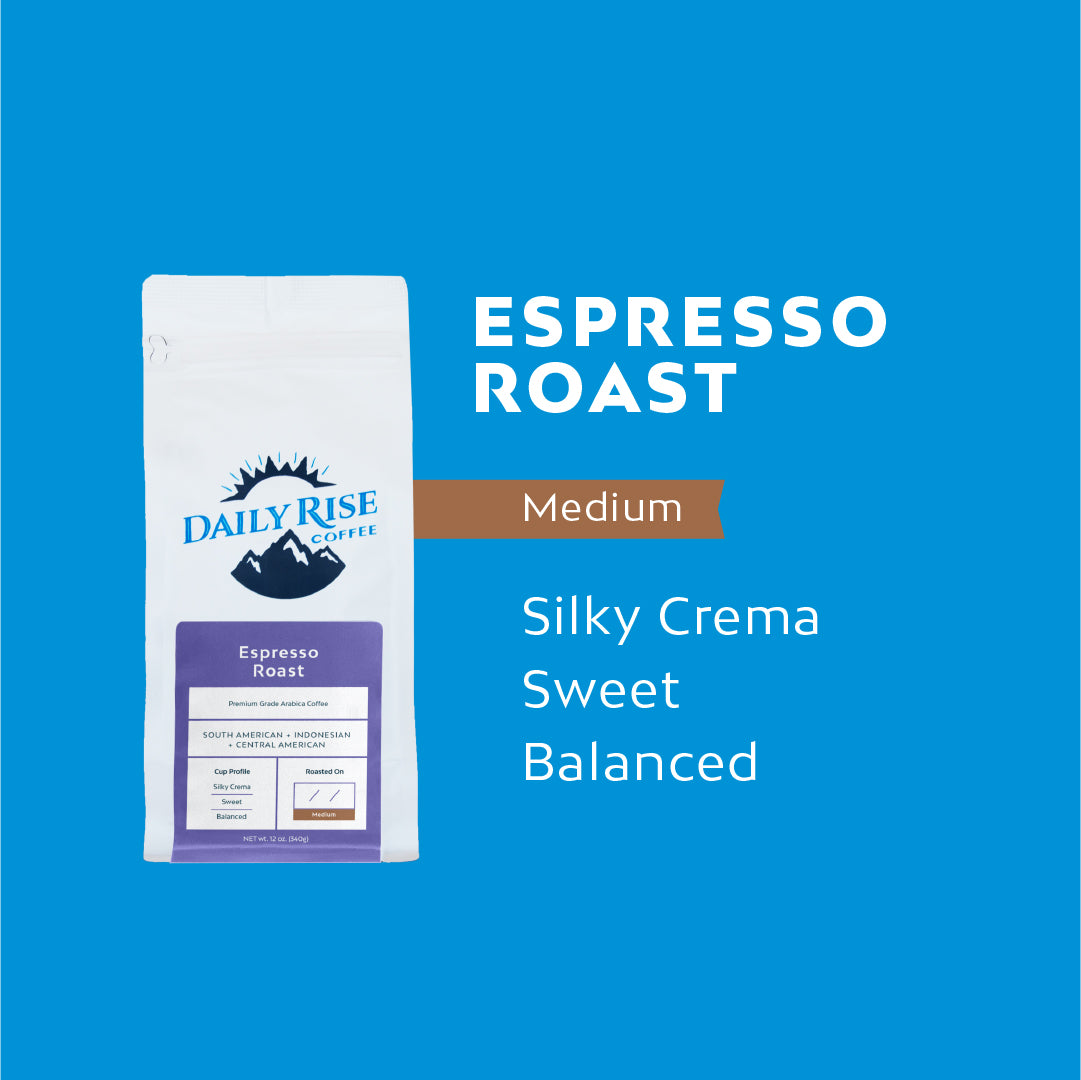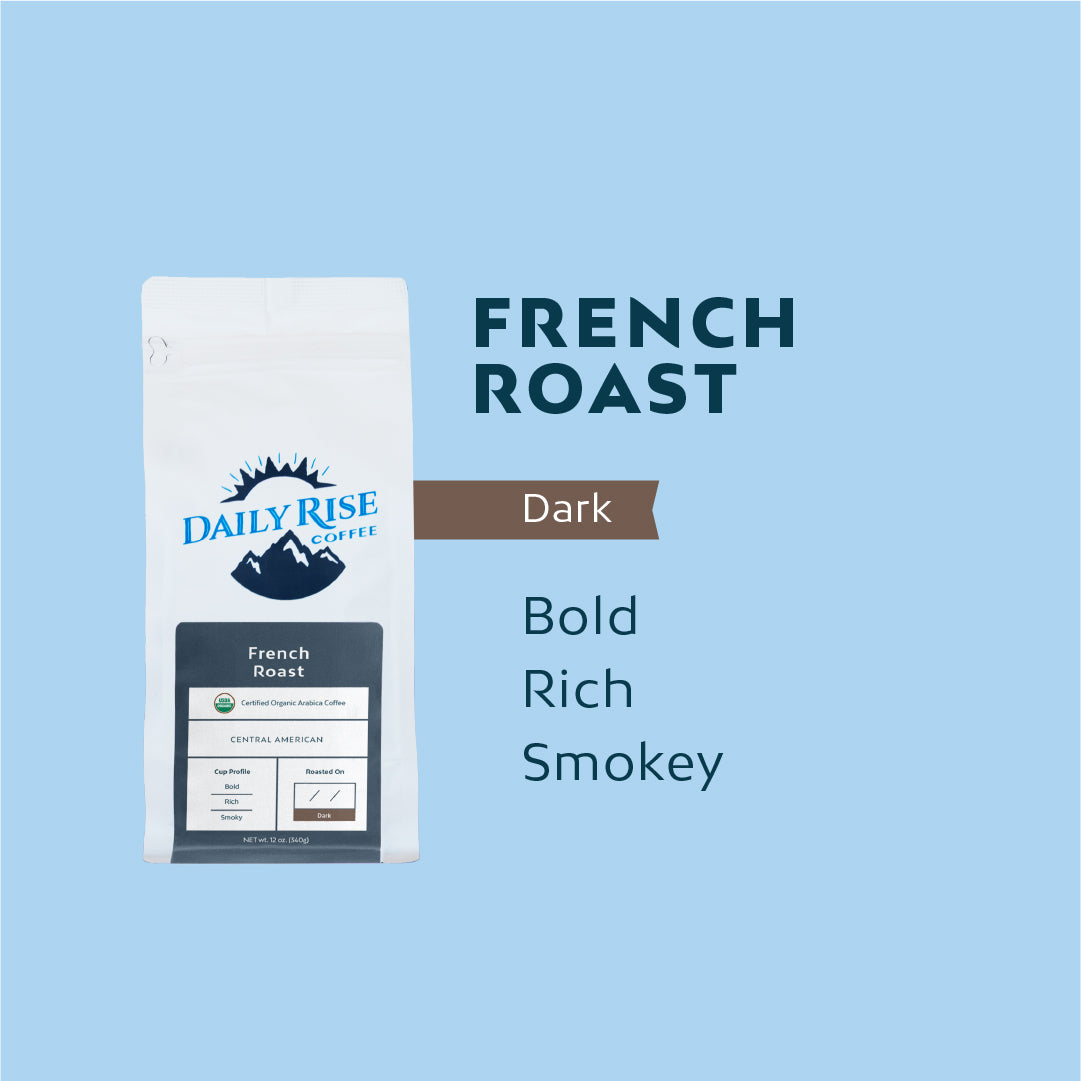 Box of 4
This gift box proudly highlights the first three roasts from Daily Rise. We think you or whoever is receiving this gift is getting a well-balanced selection of coffee; you can't go wrong. 
Organic Wilderness Blend
Bright // Caramel // Earthy

This Fairtrade Organic blend has been our house drip coffee for years. Our Light roasted PNG is bright and caramelly, while our French roasted Peru provides body and a smoke characteristic.
Espresso Blend
Silky Crema // Sweet // Balanced

Signature four-bean blend. This is our smooth, rich espresso blend that produces a golden, thick crema. This is a very balanced espresso that is both excellent for espresso or a drip coffee.
Organic French Roast
Bold // Rich // Smokey

This is our darkest roast. This coffee creates a rich and intense flavor that leaves your senses fully satisfied. It pairs well with breakfast or a sweet dessert.