FREE SHIPPING on all orders over $49!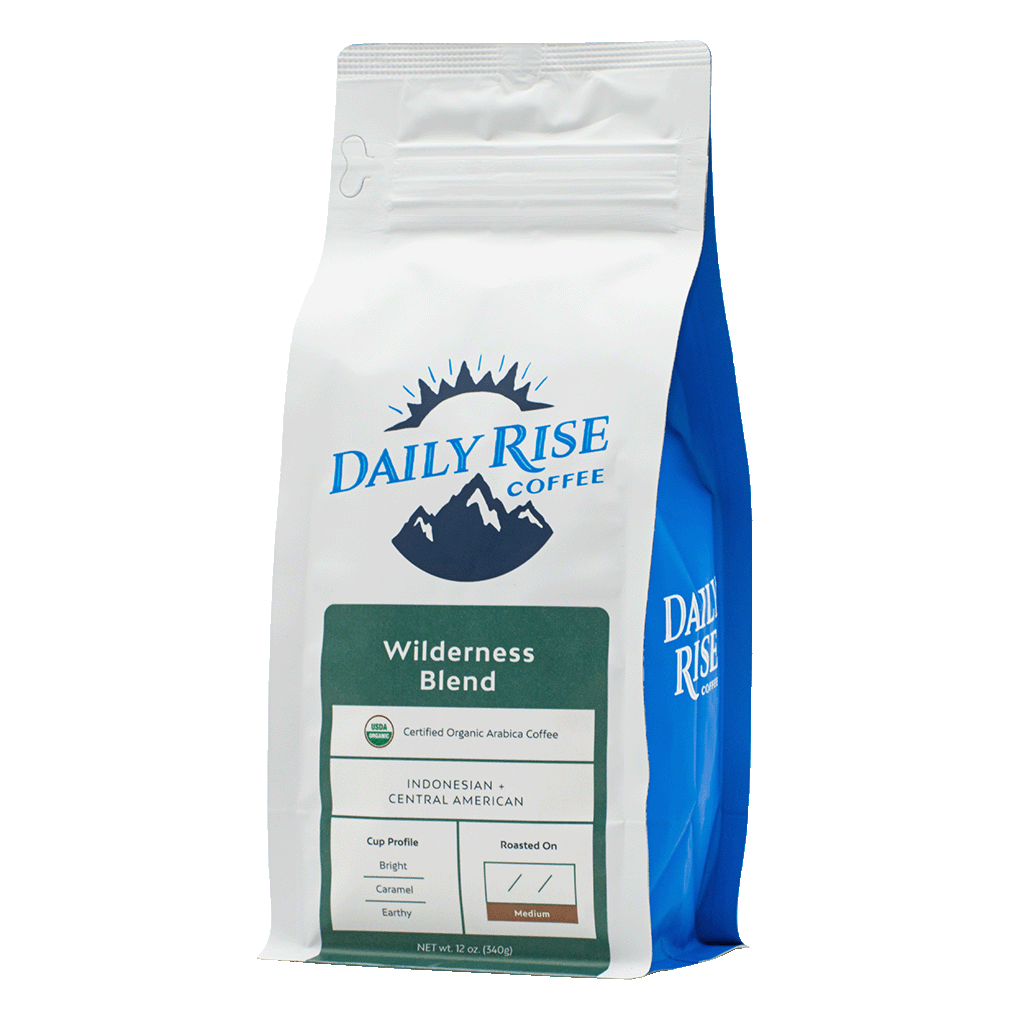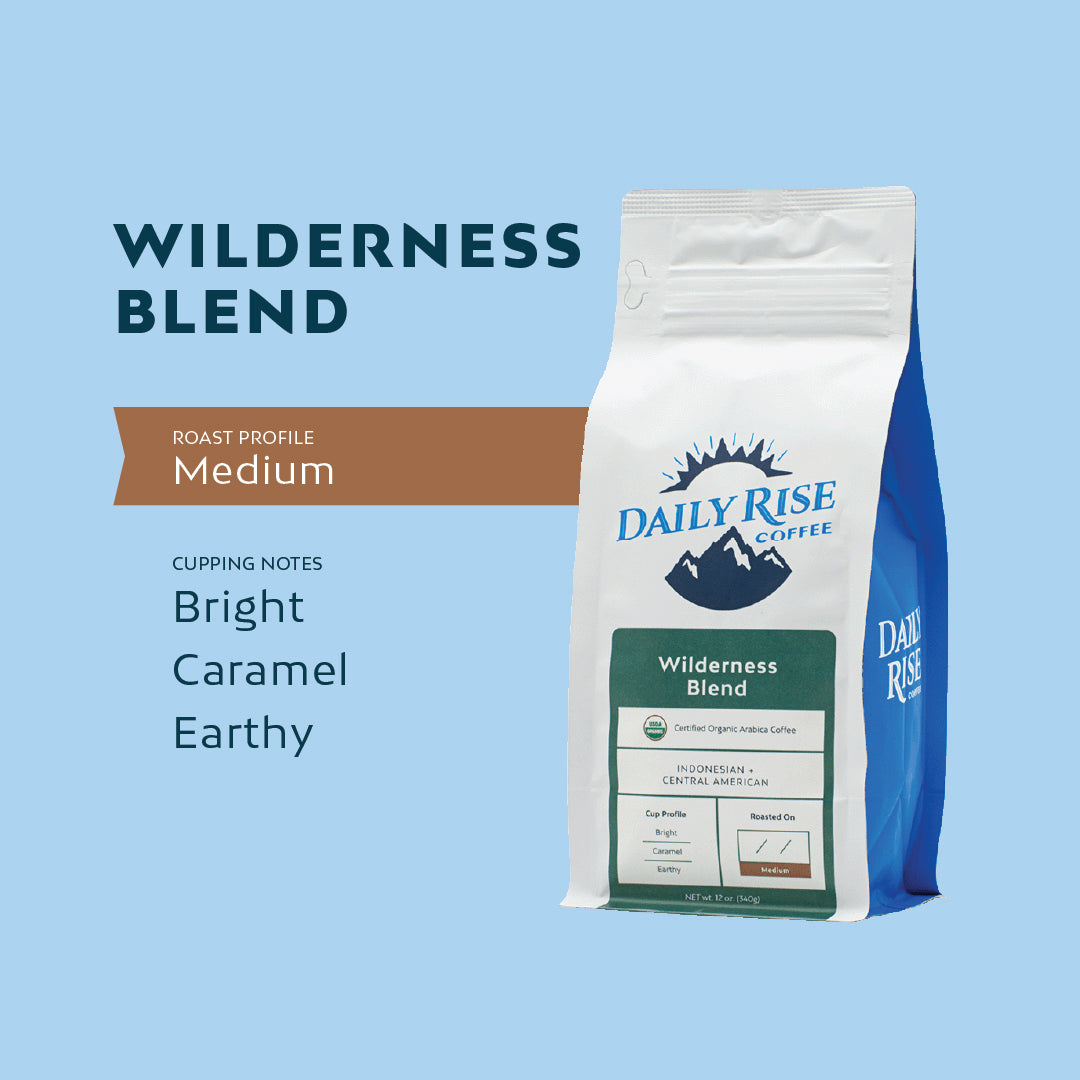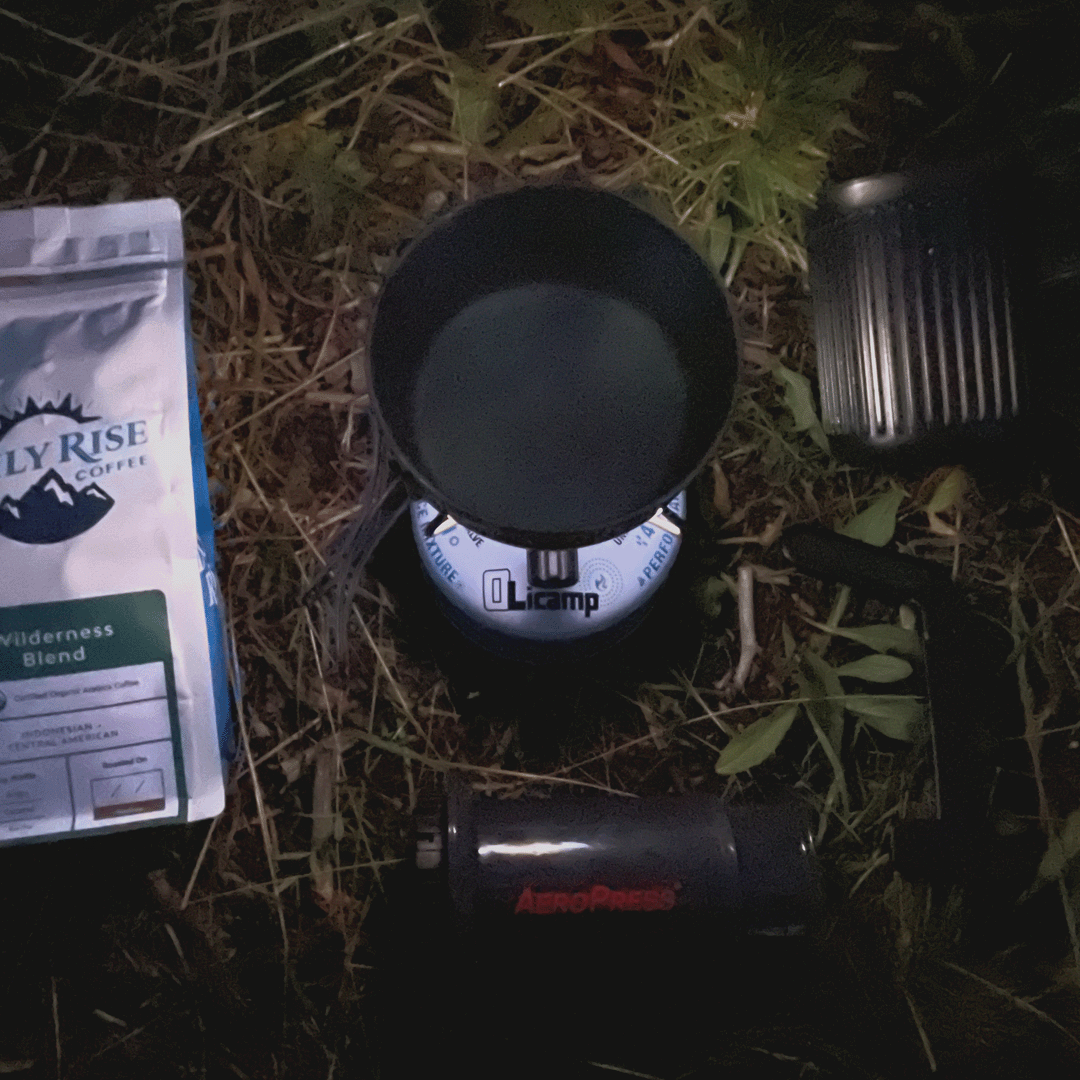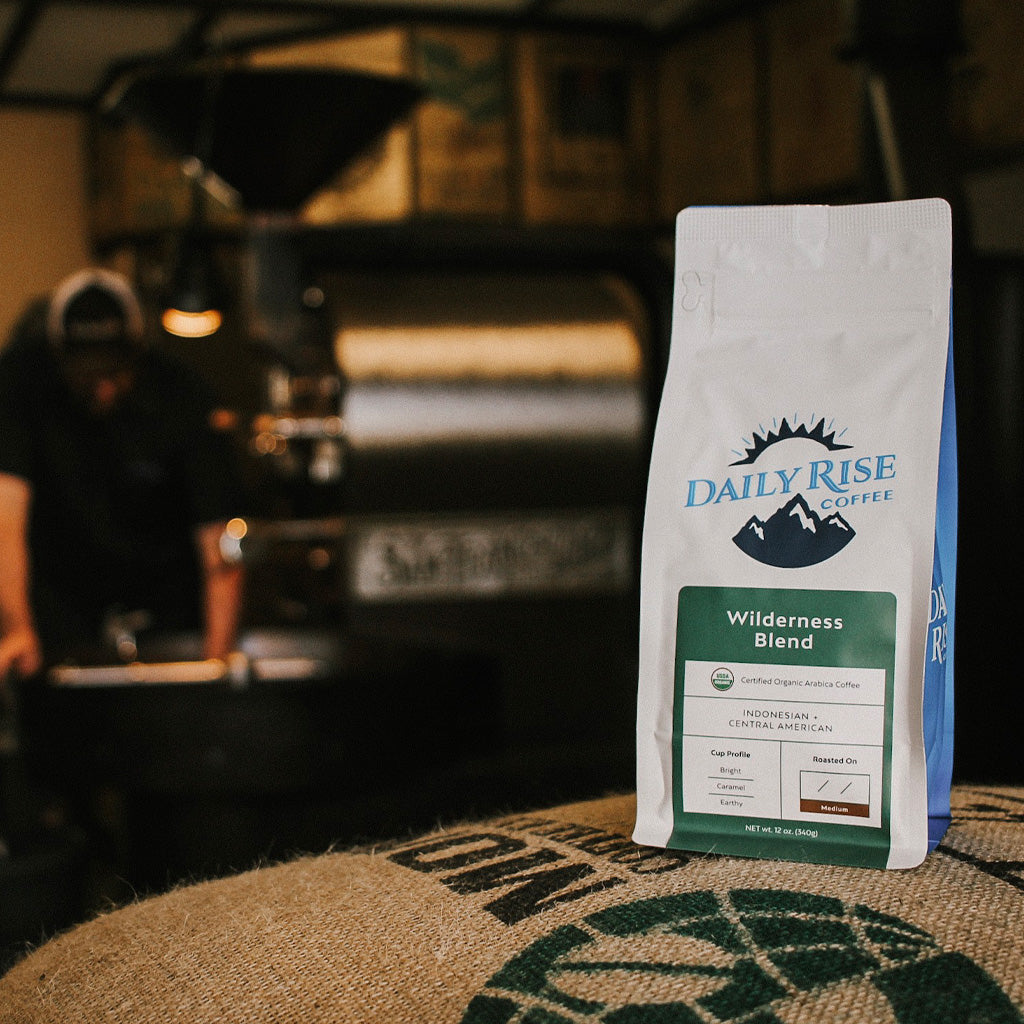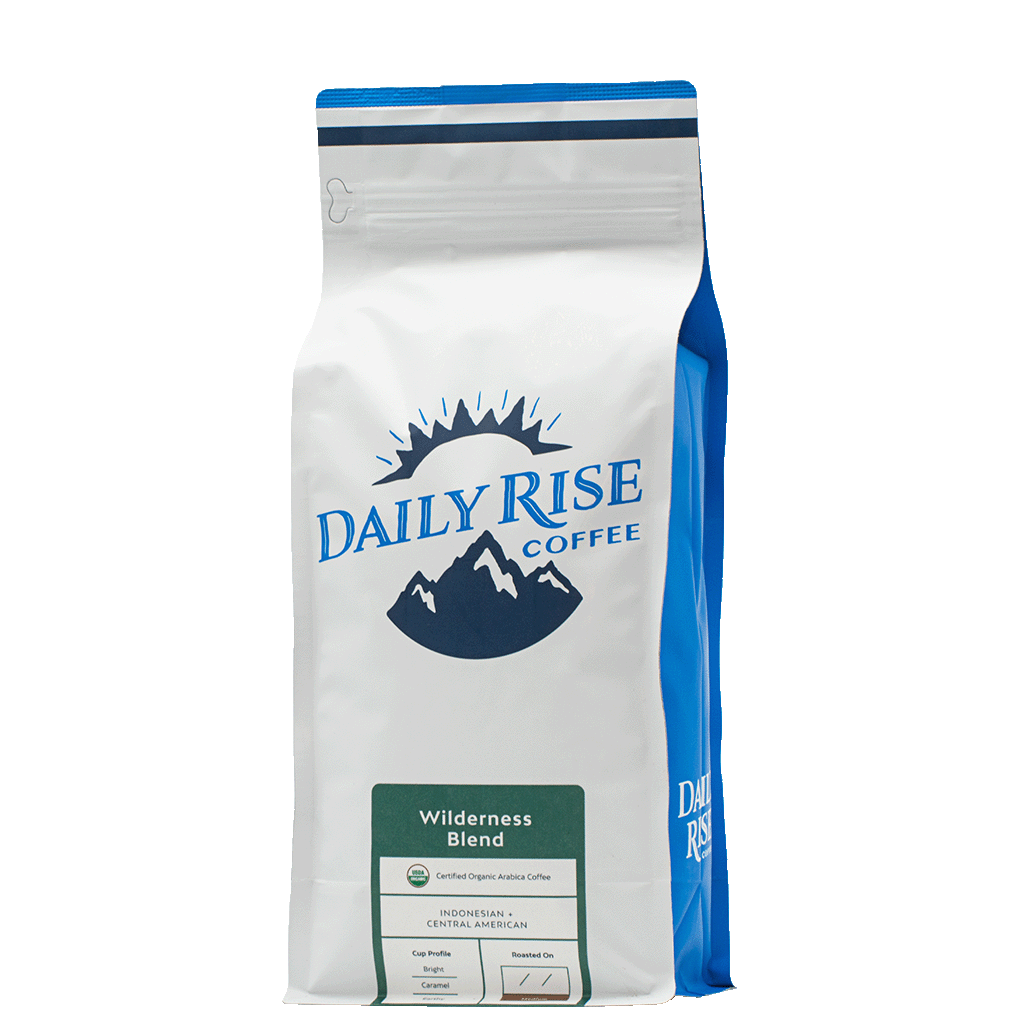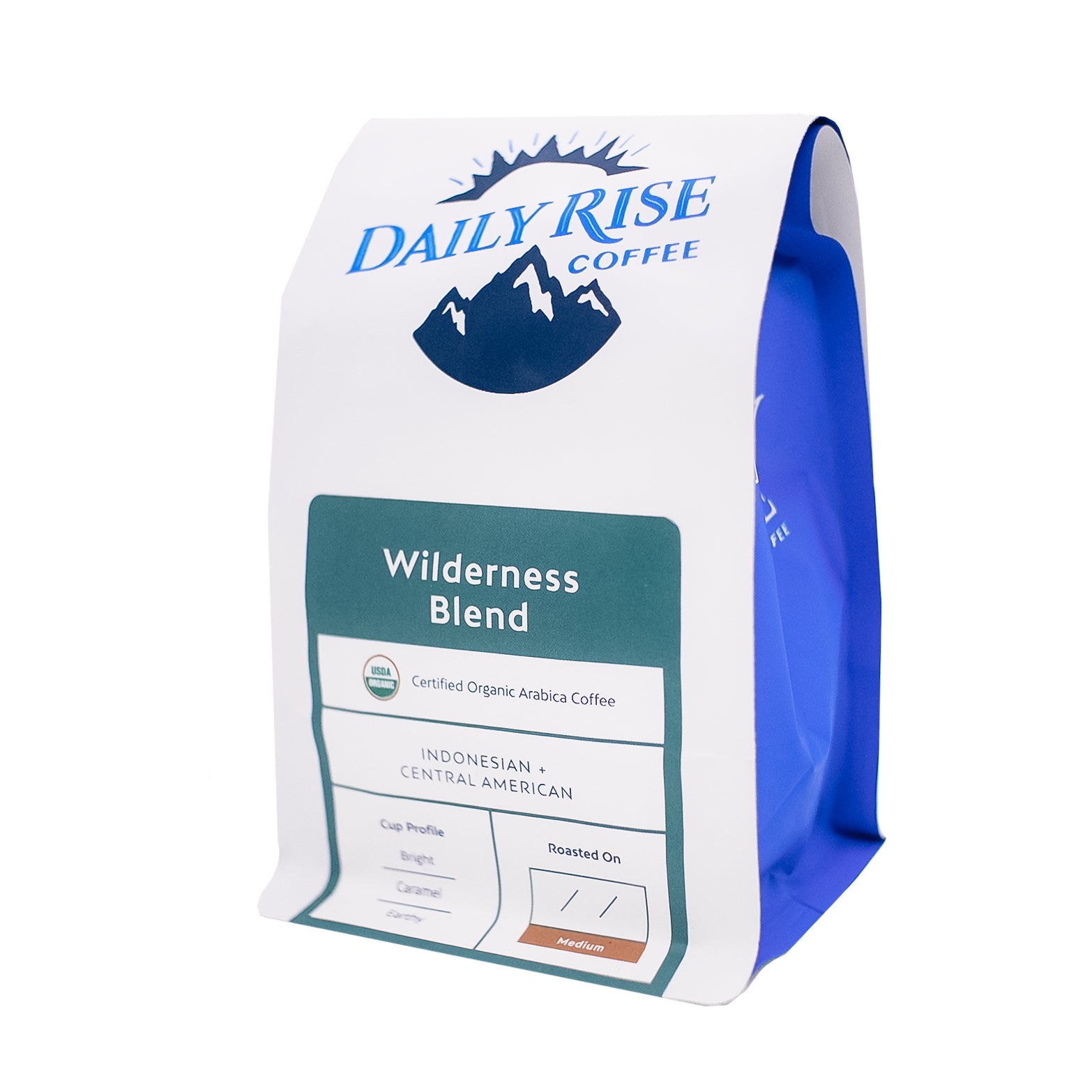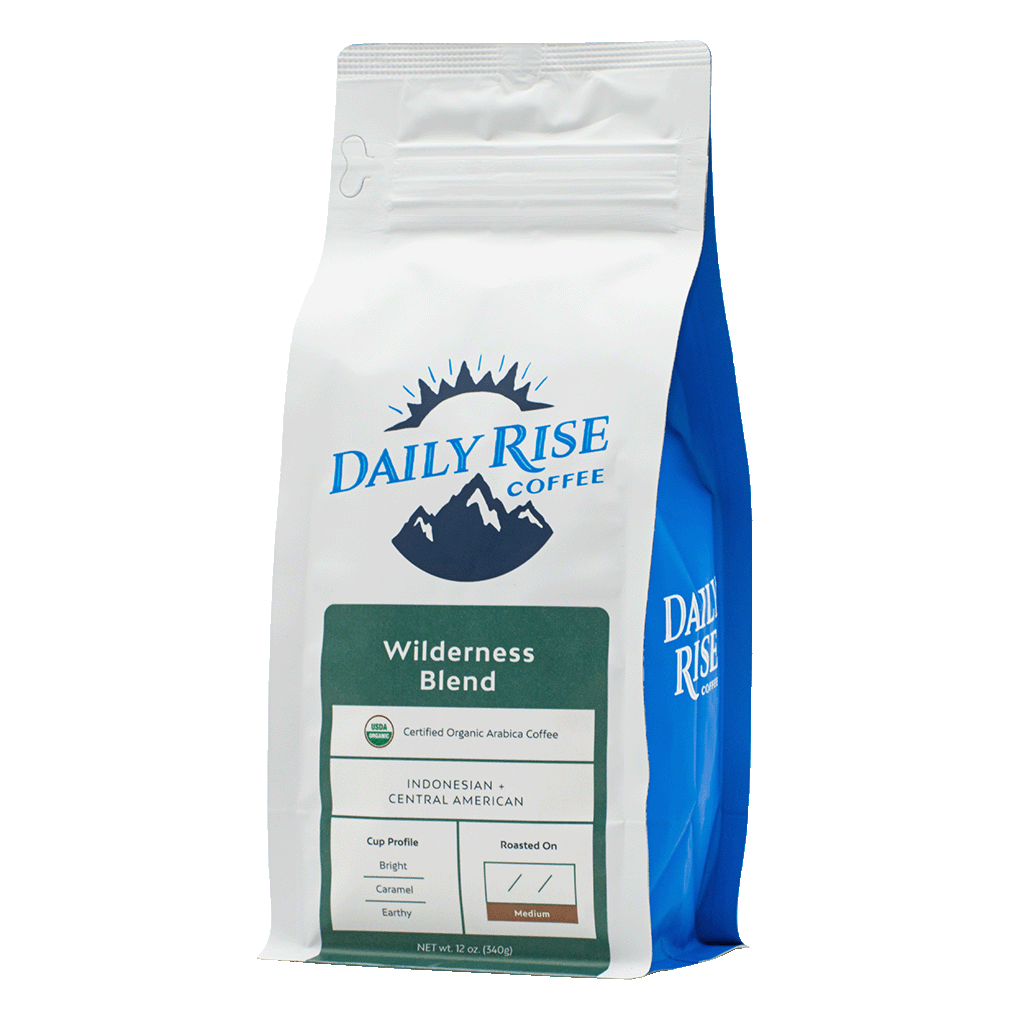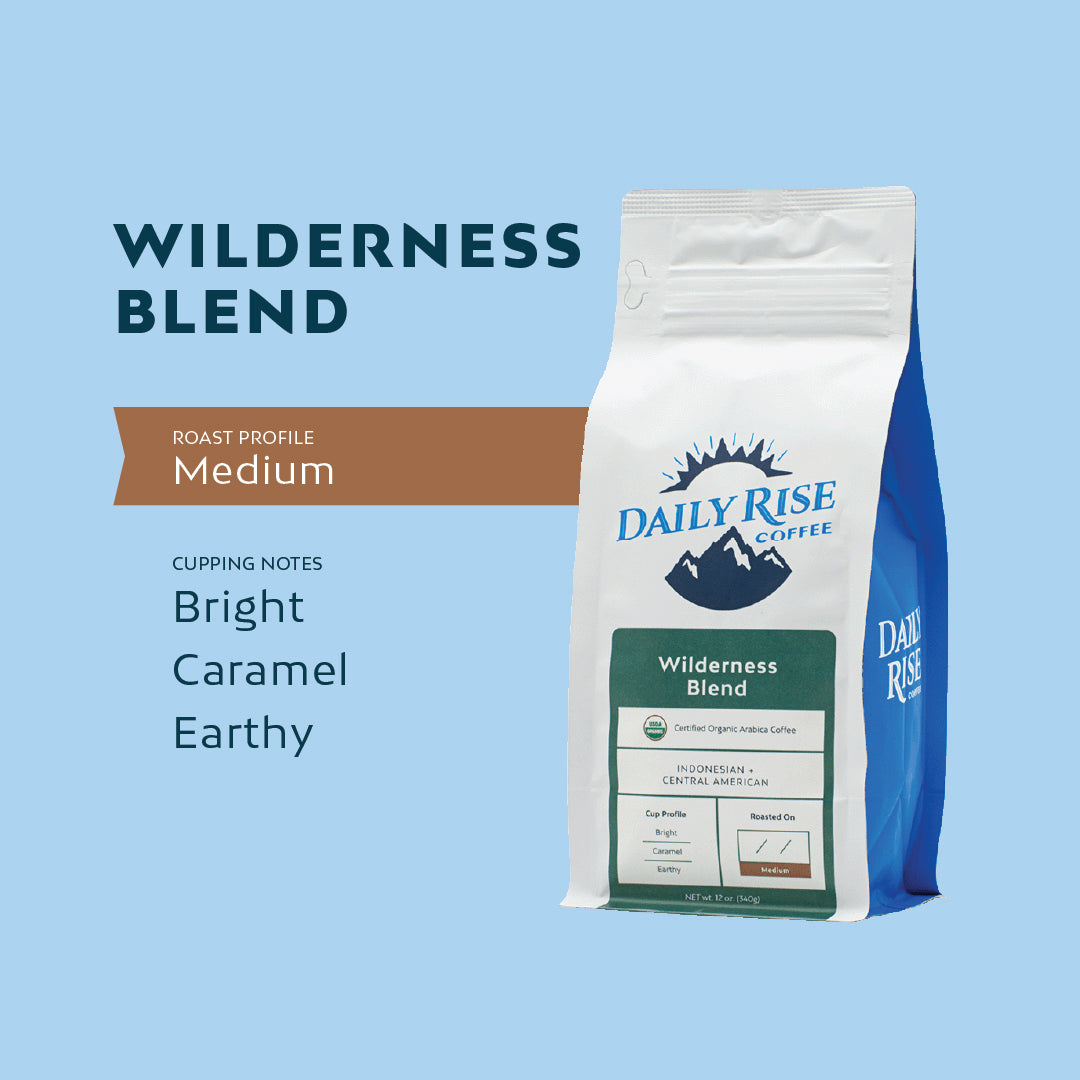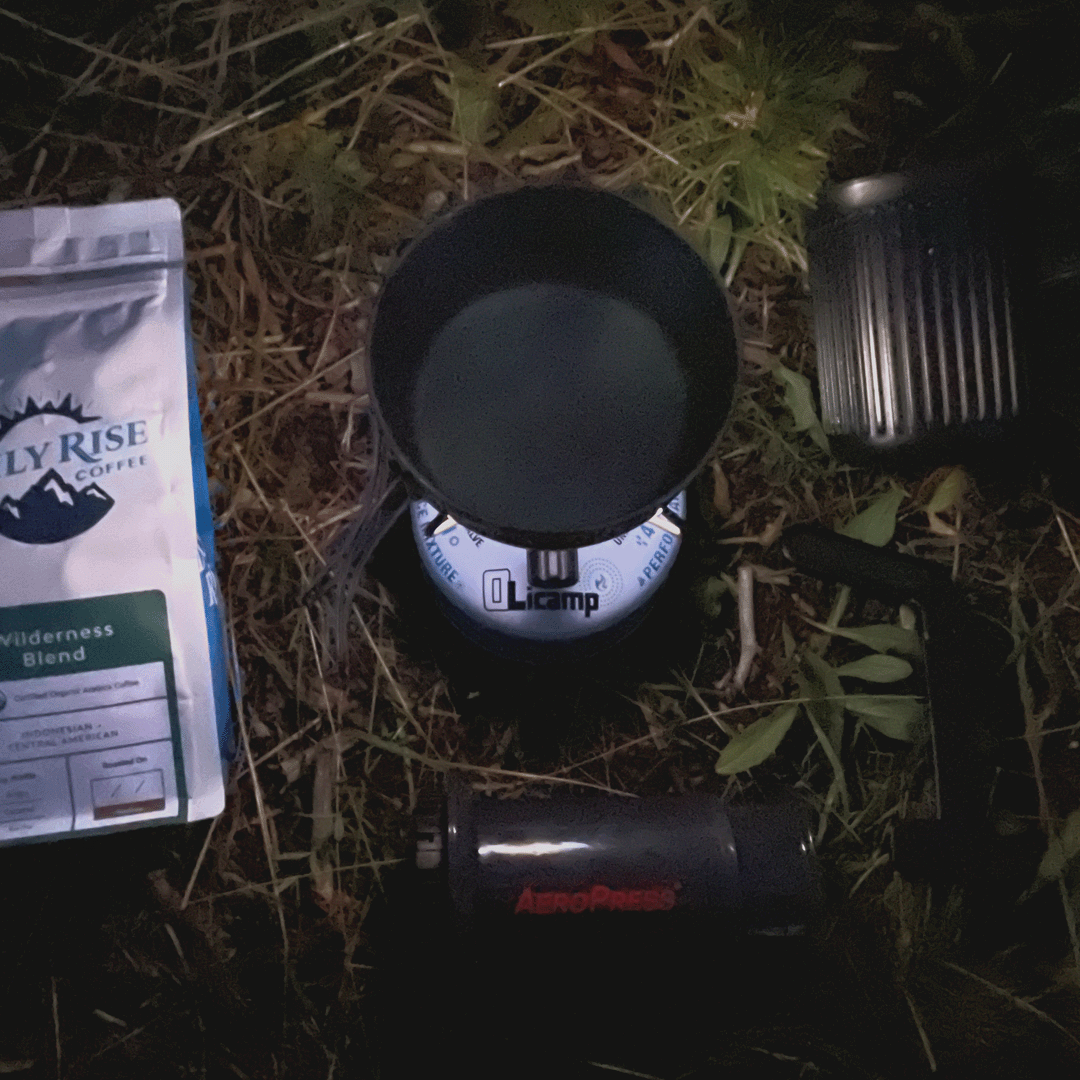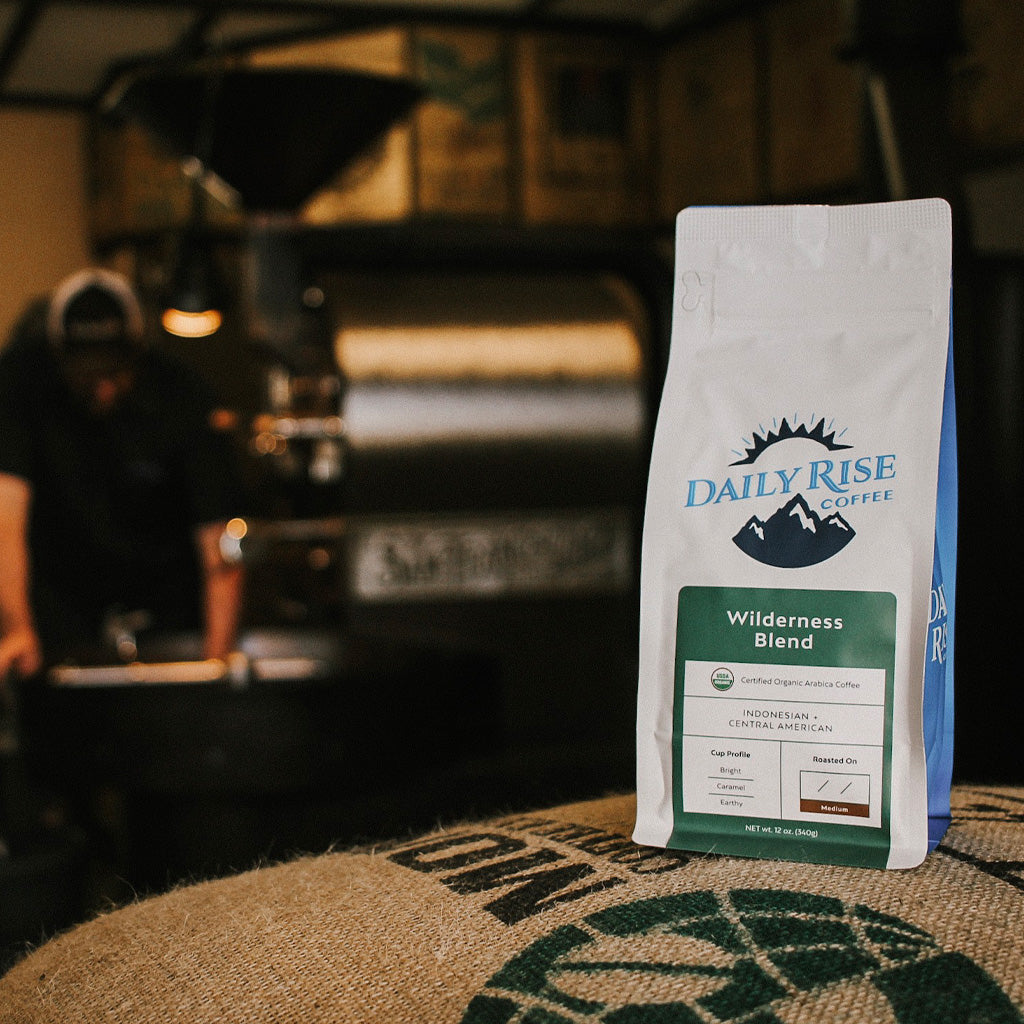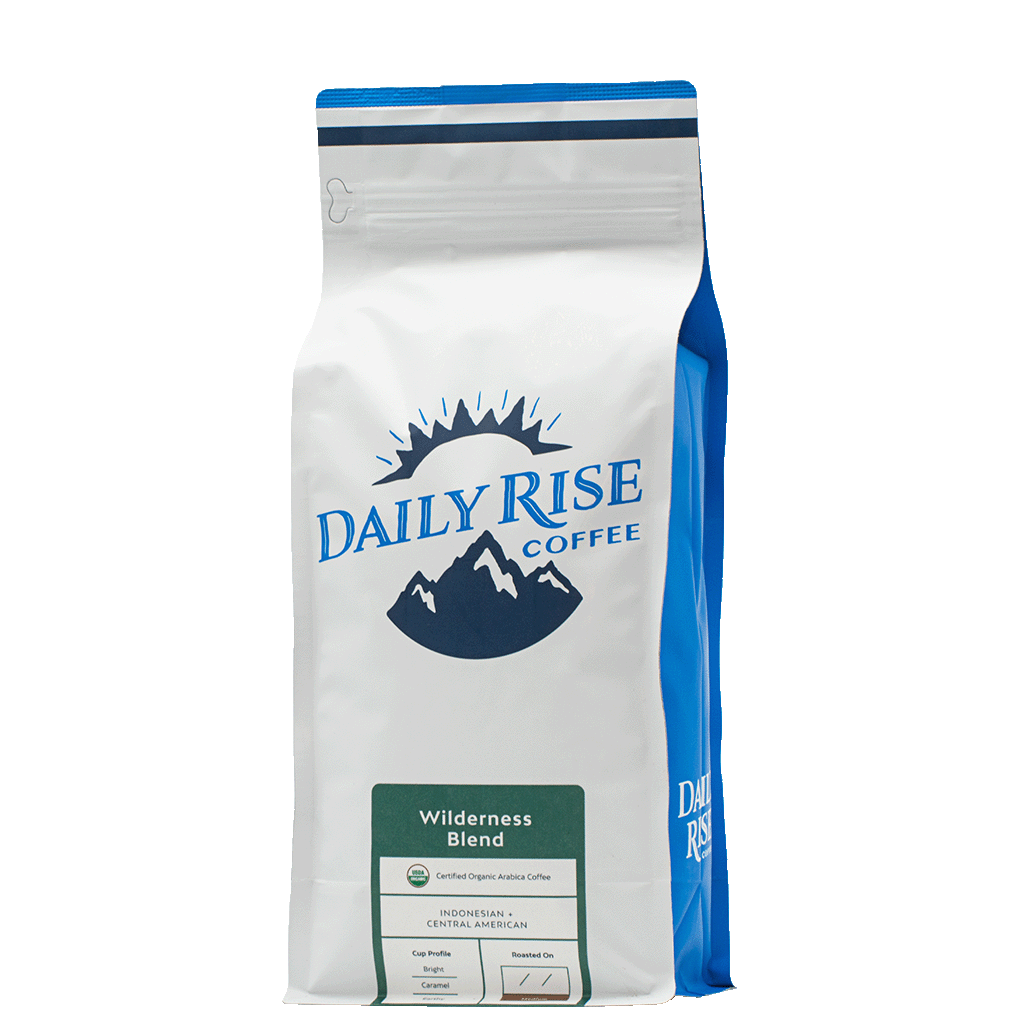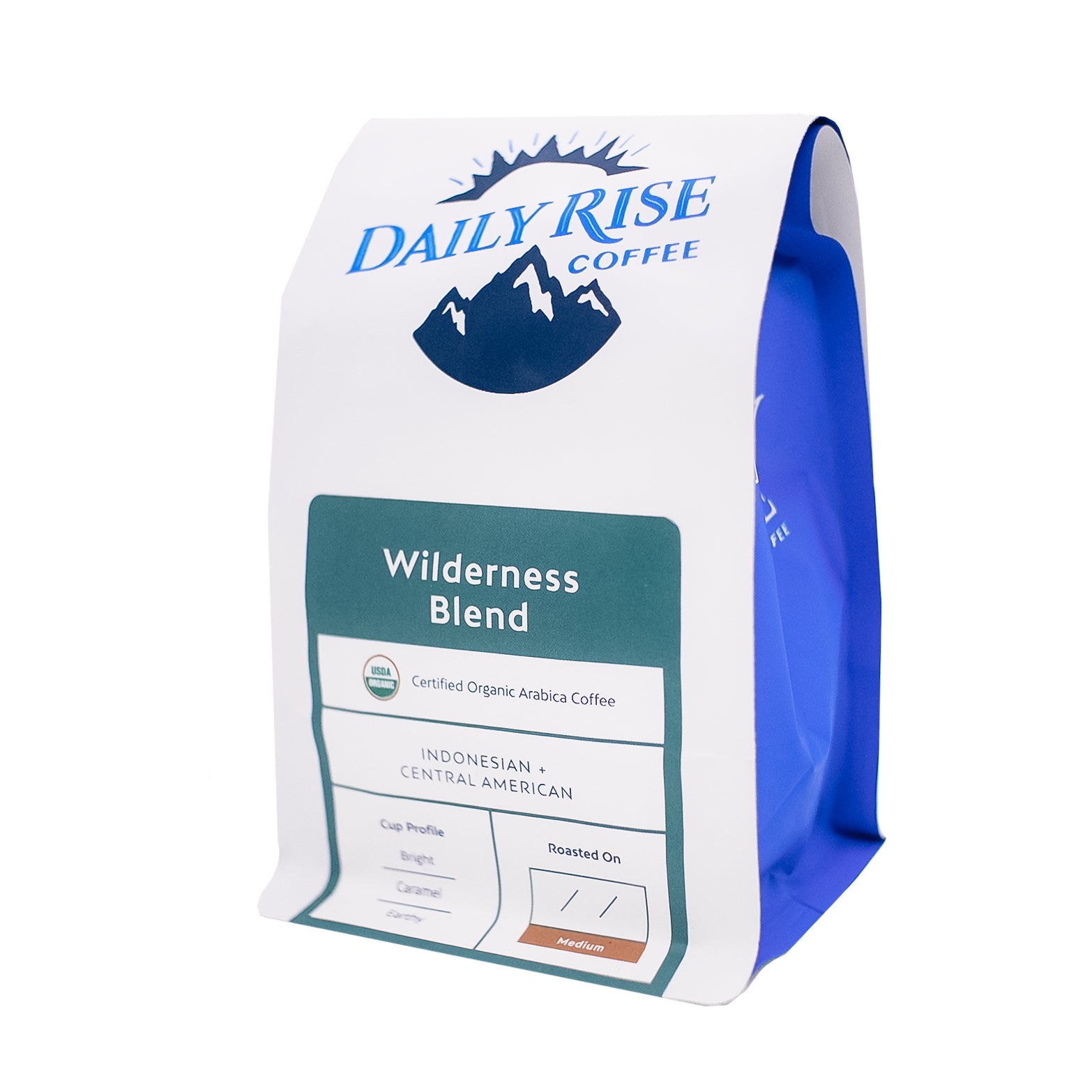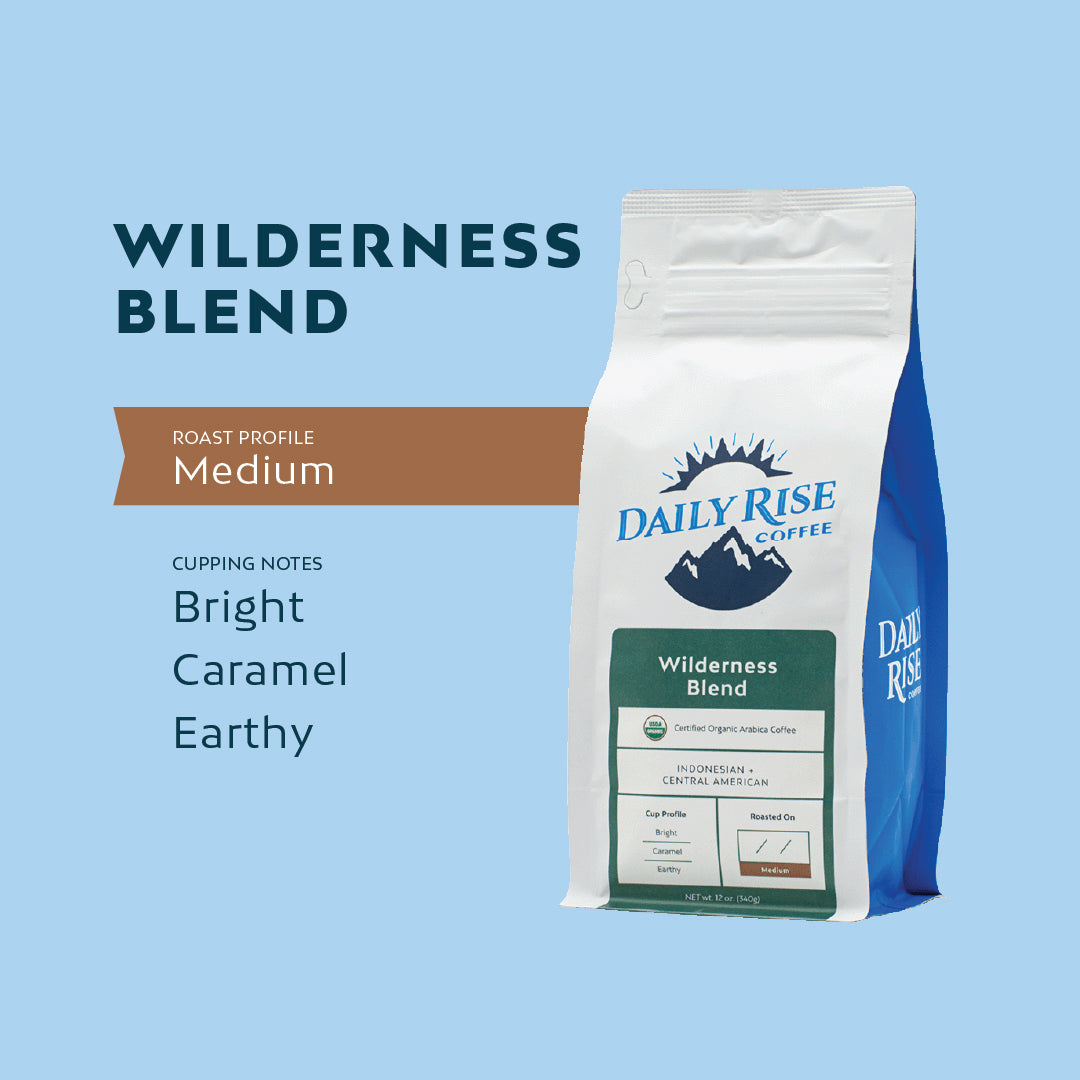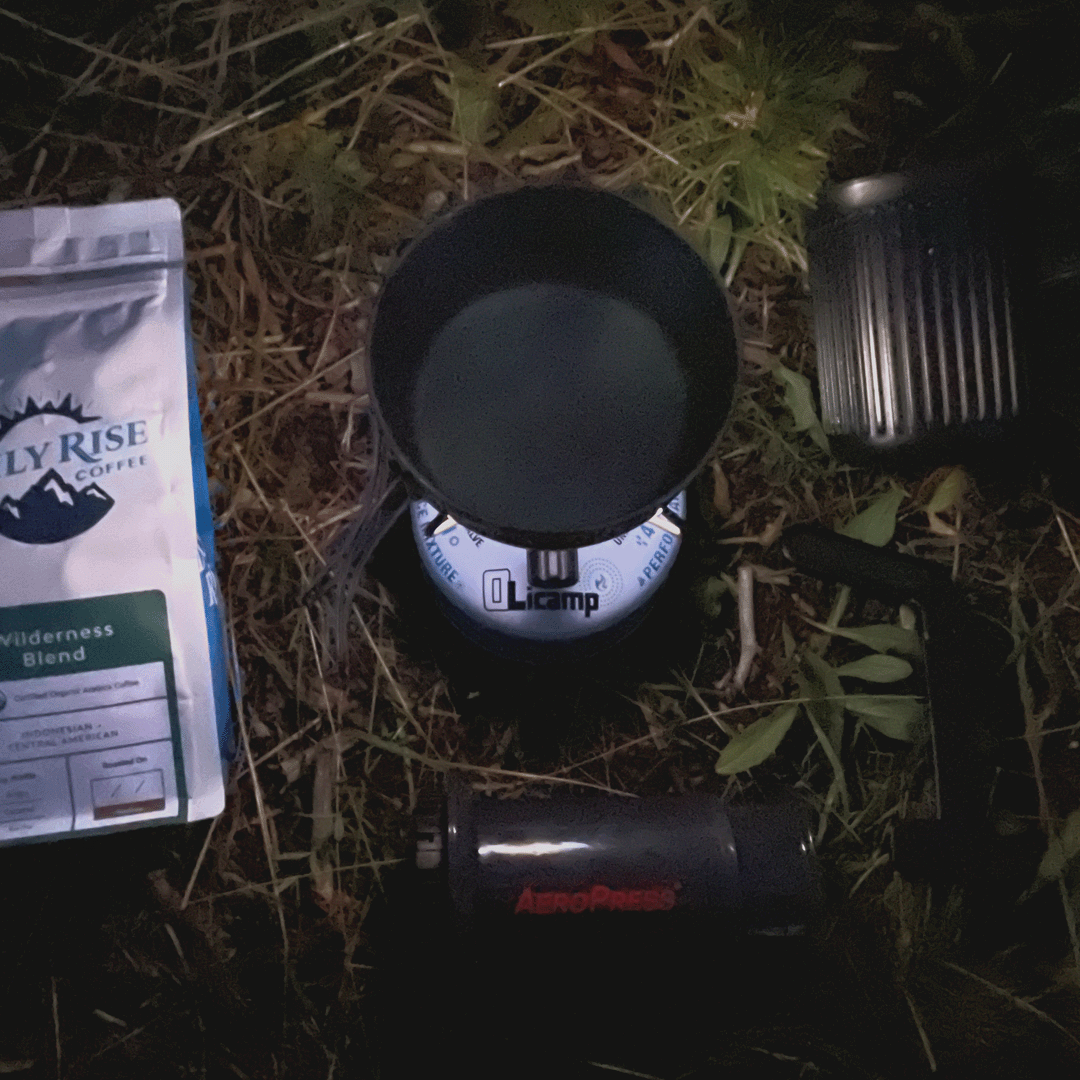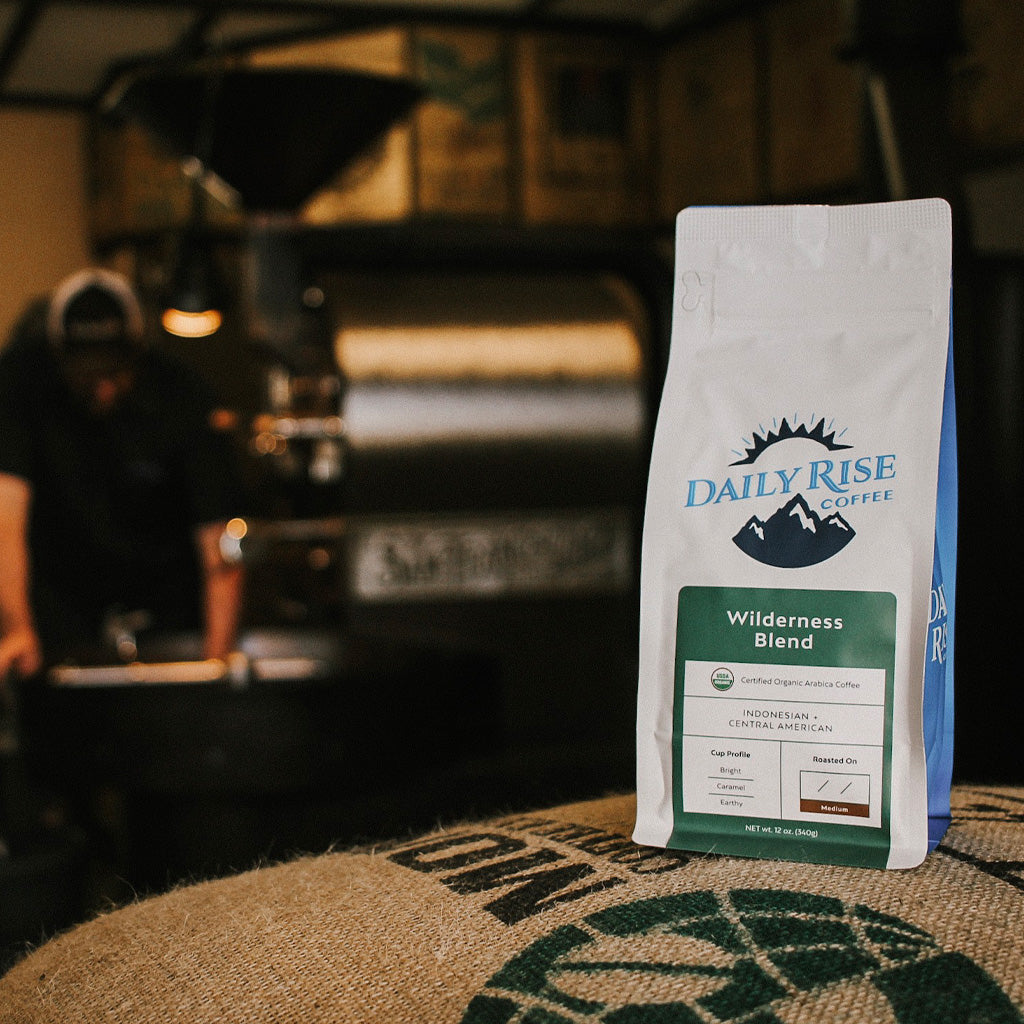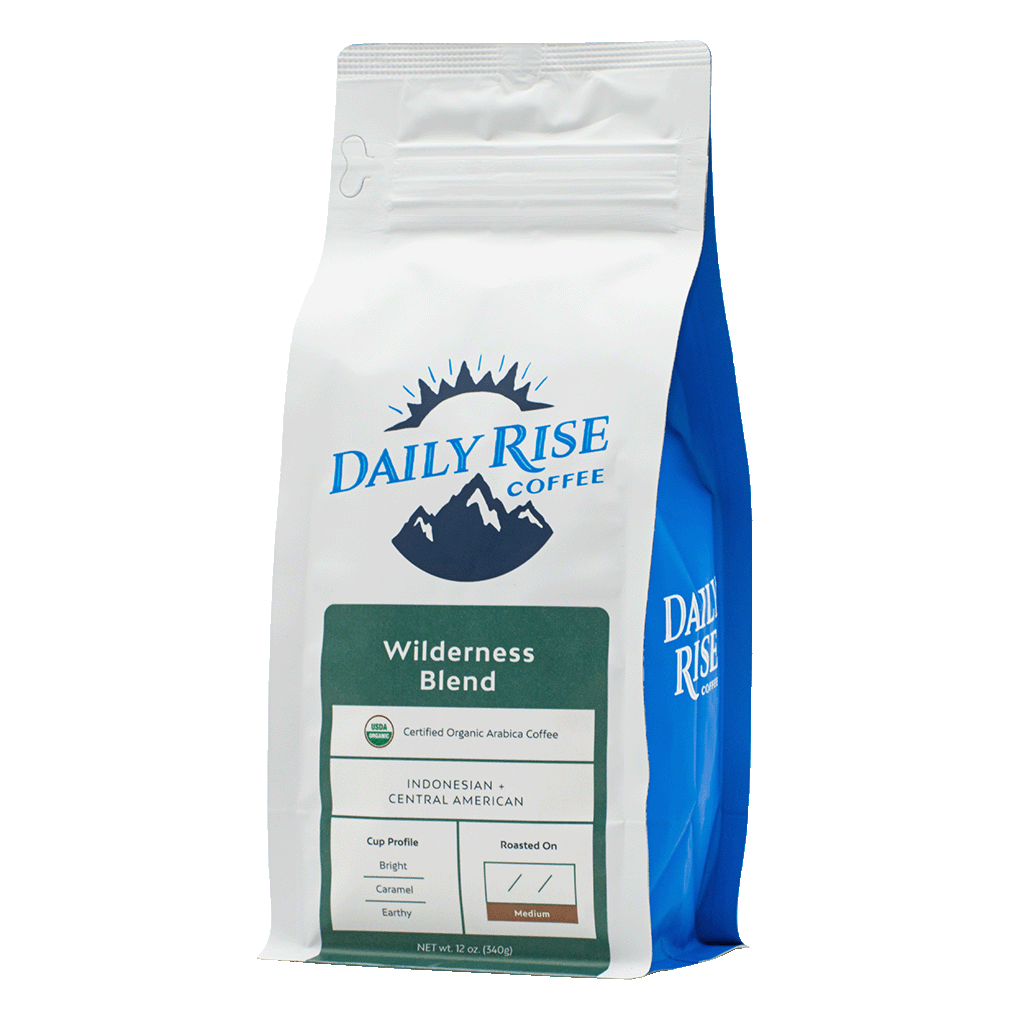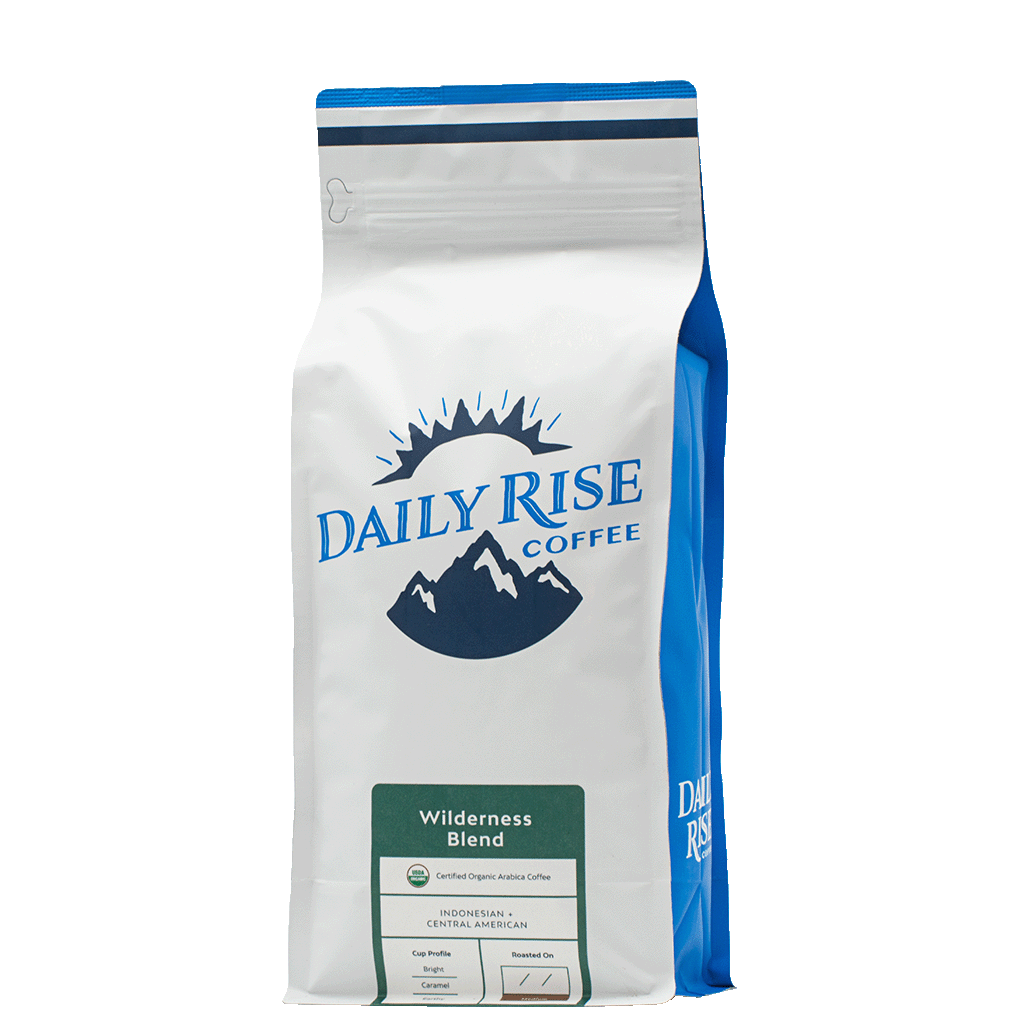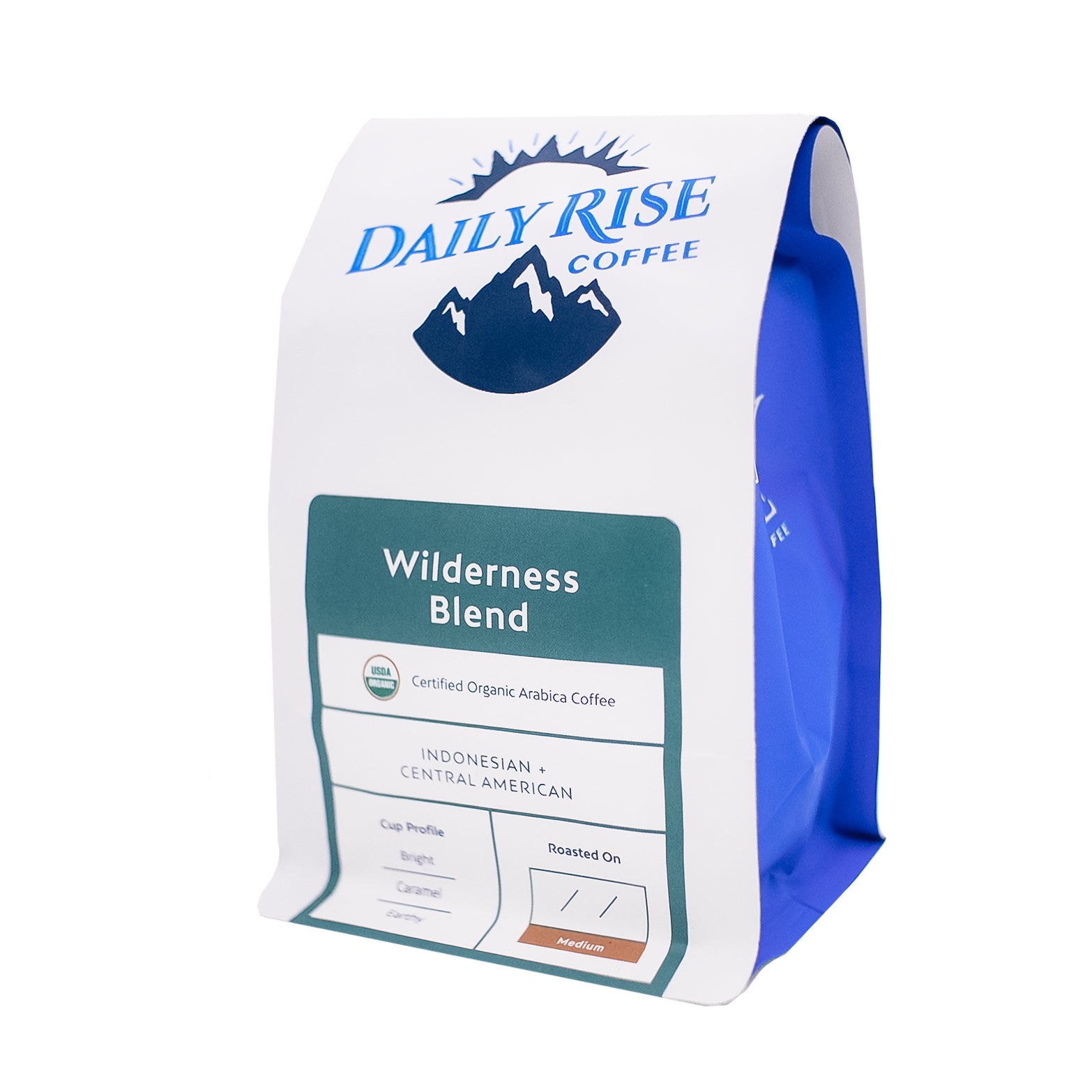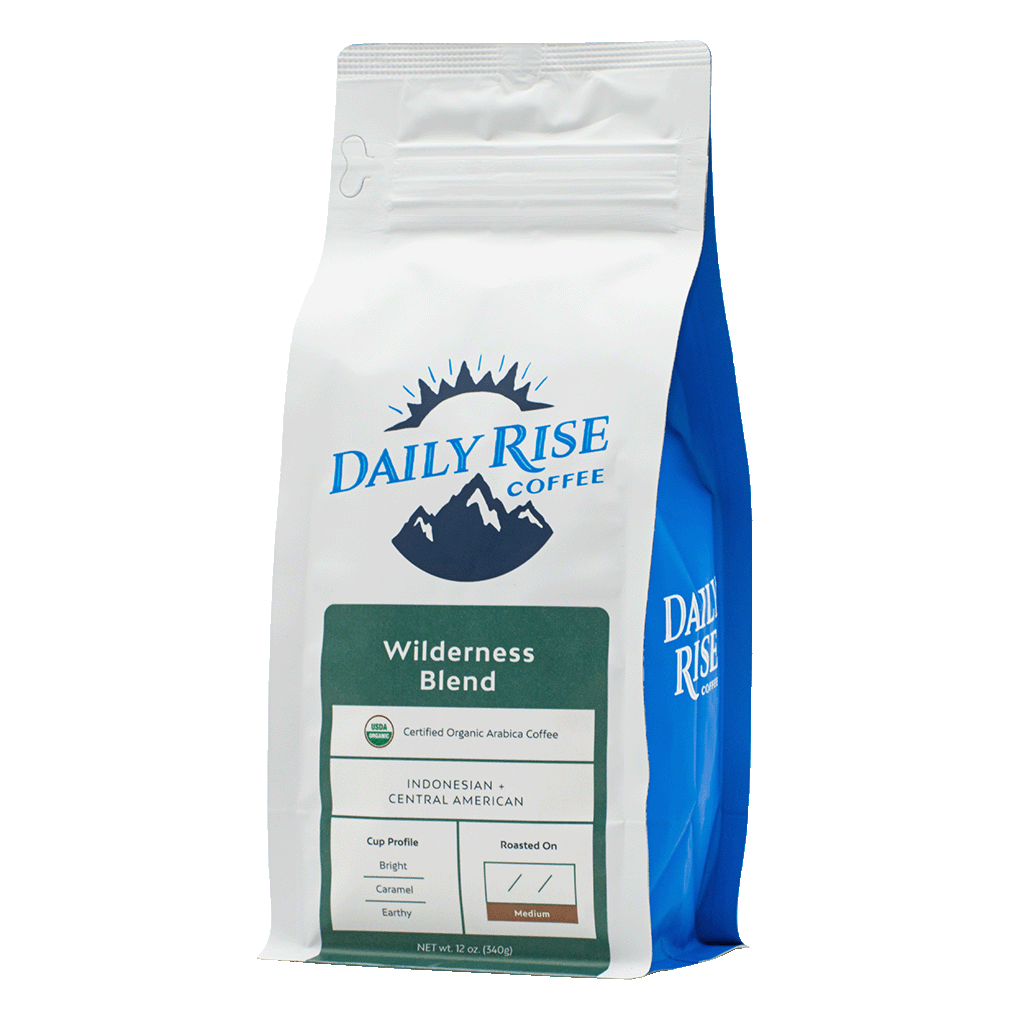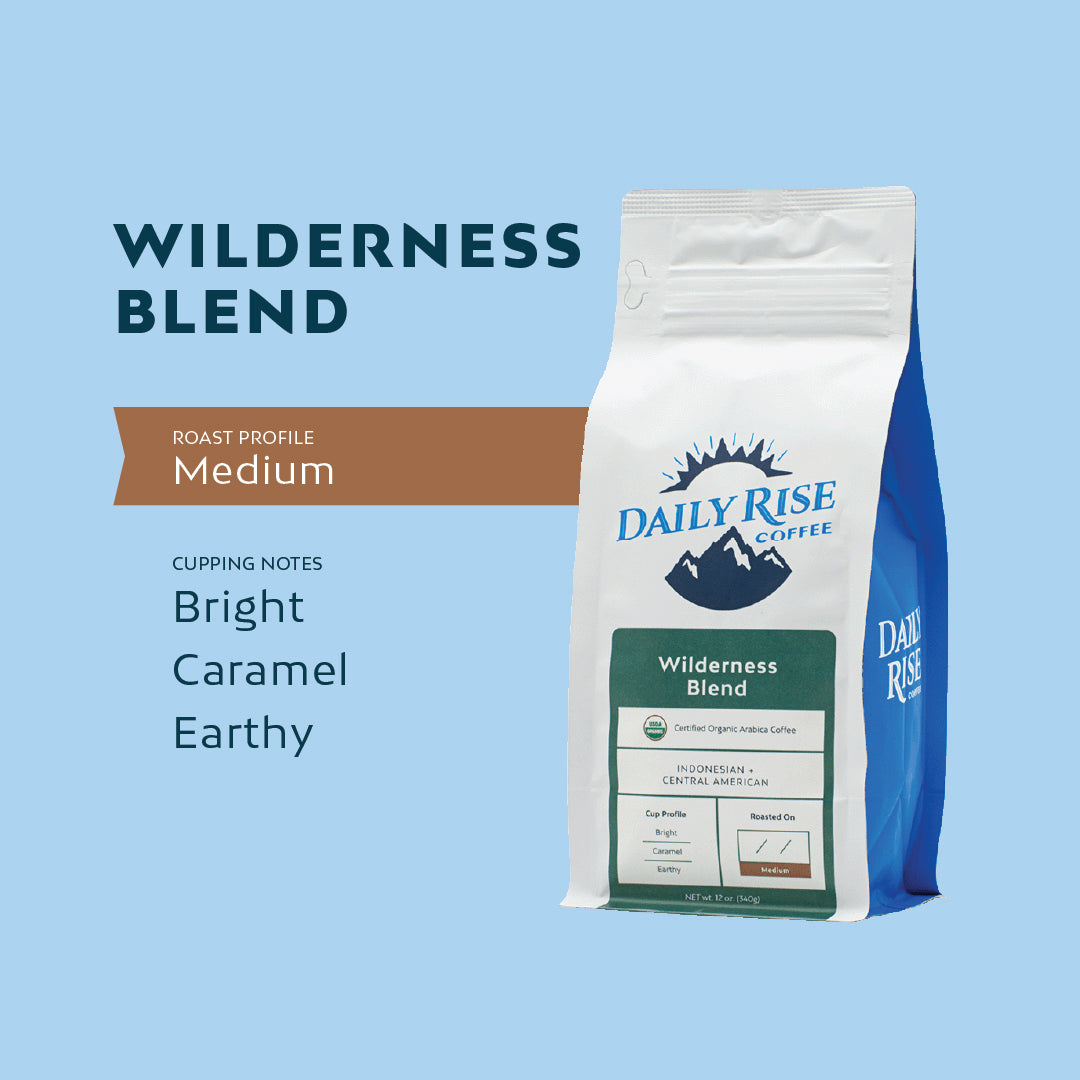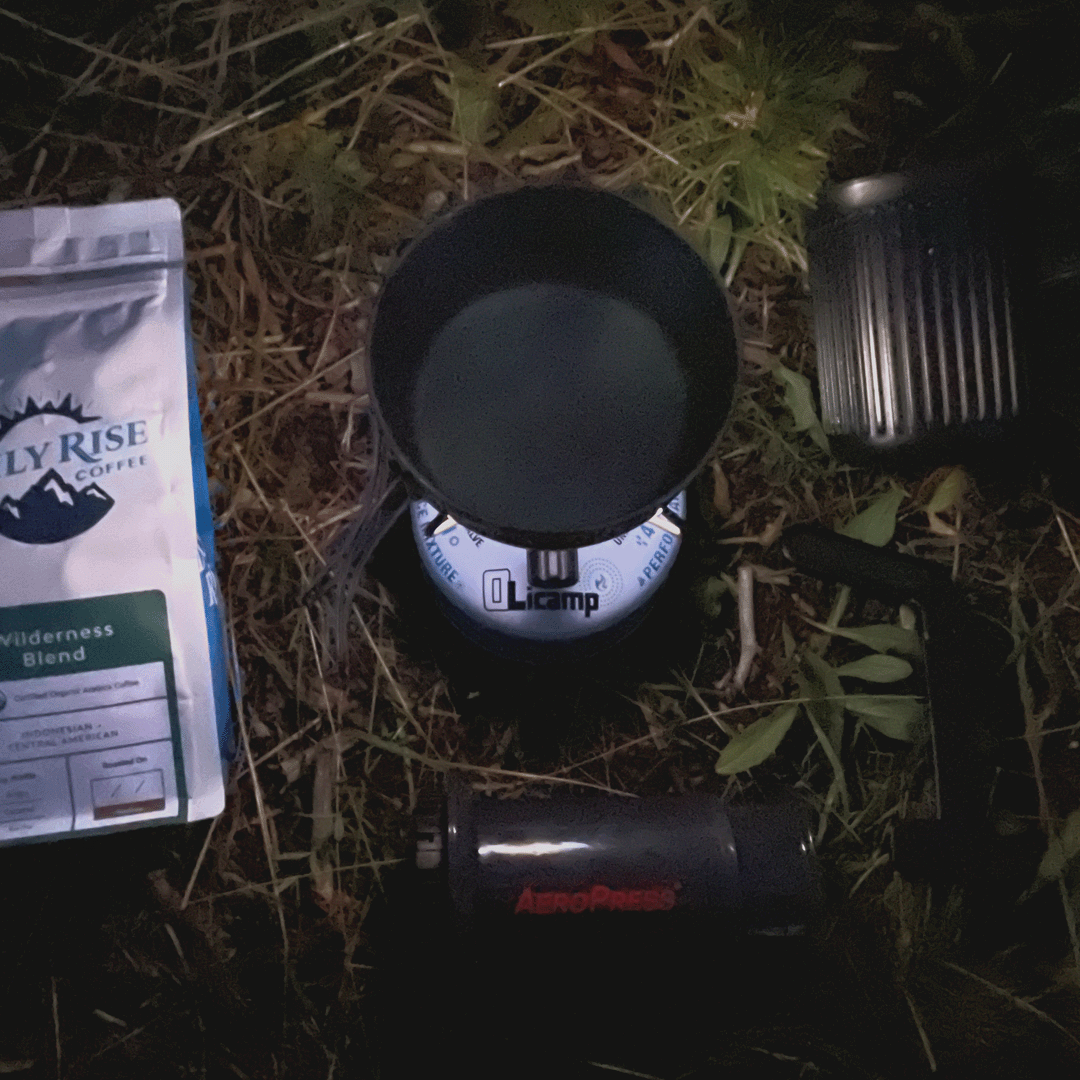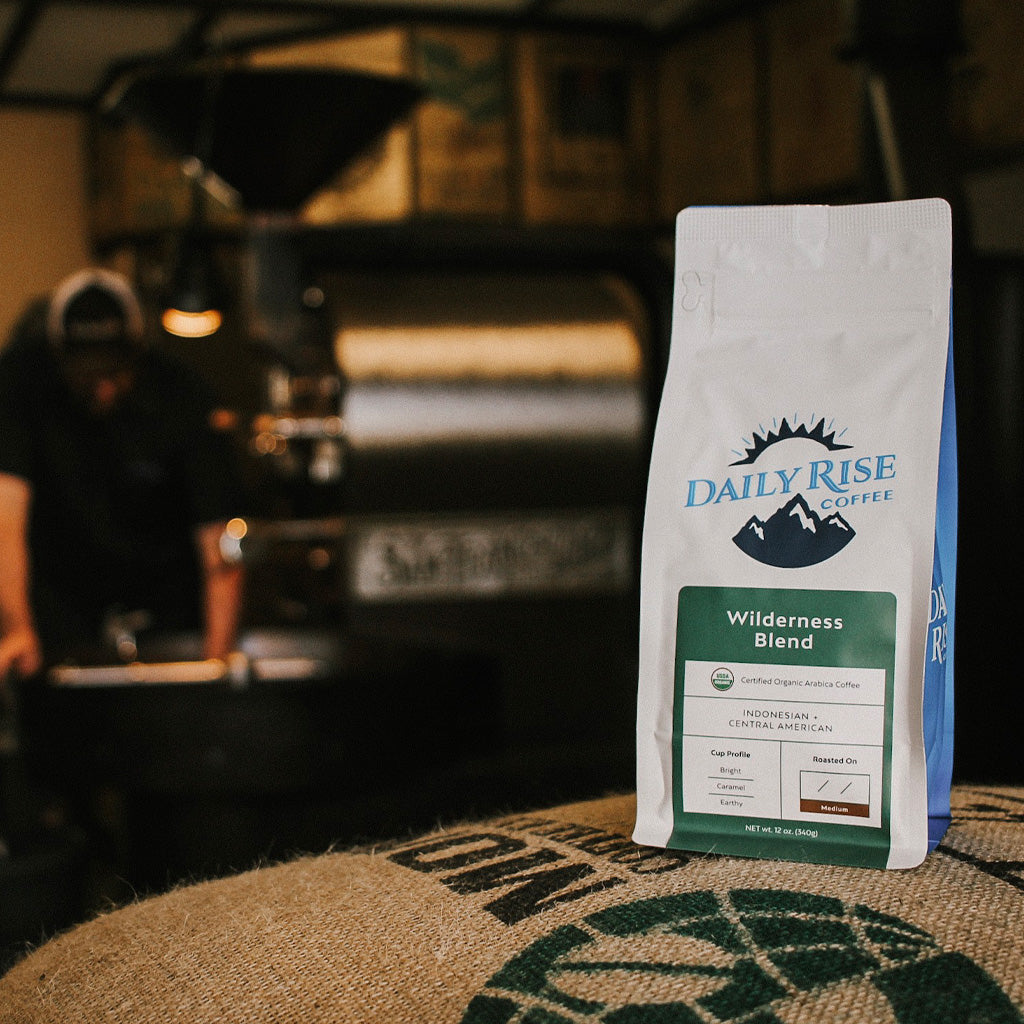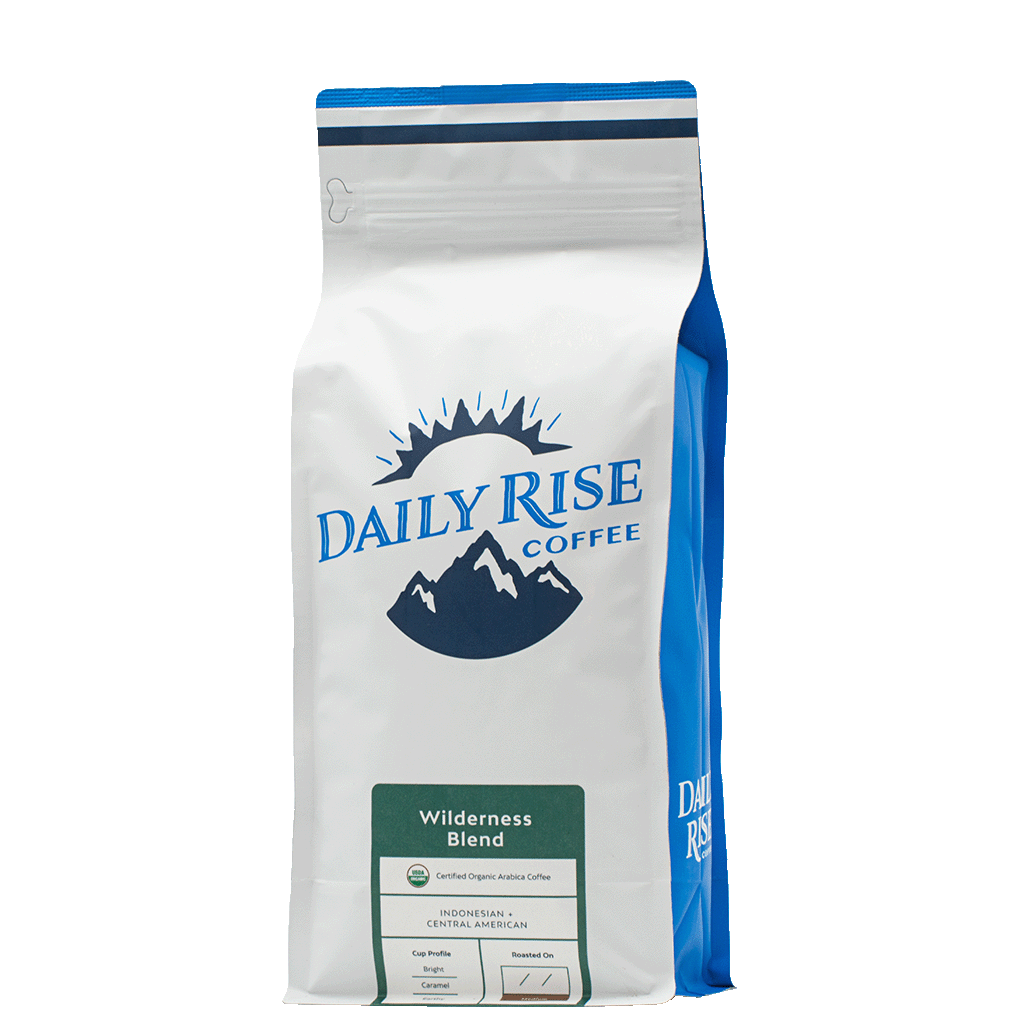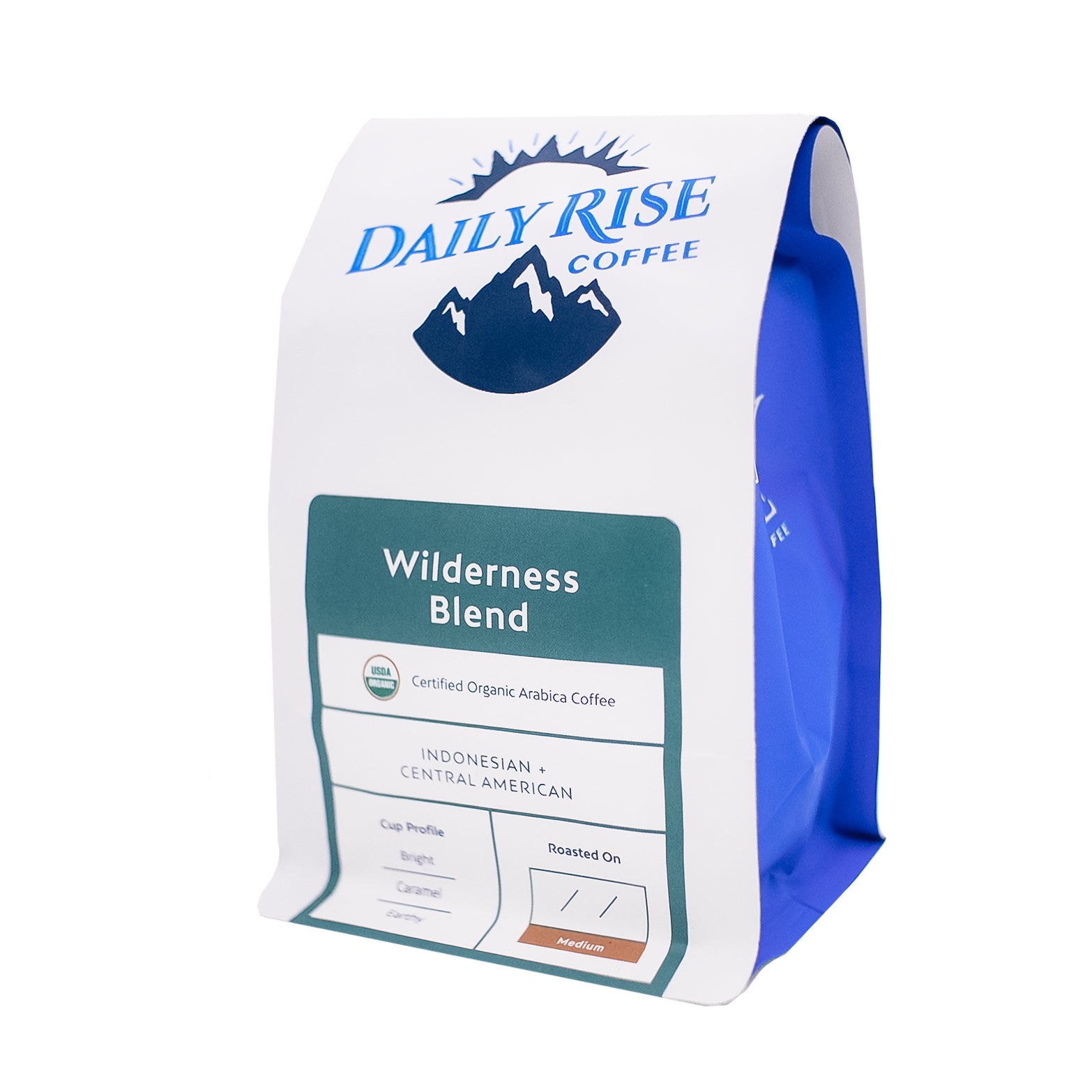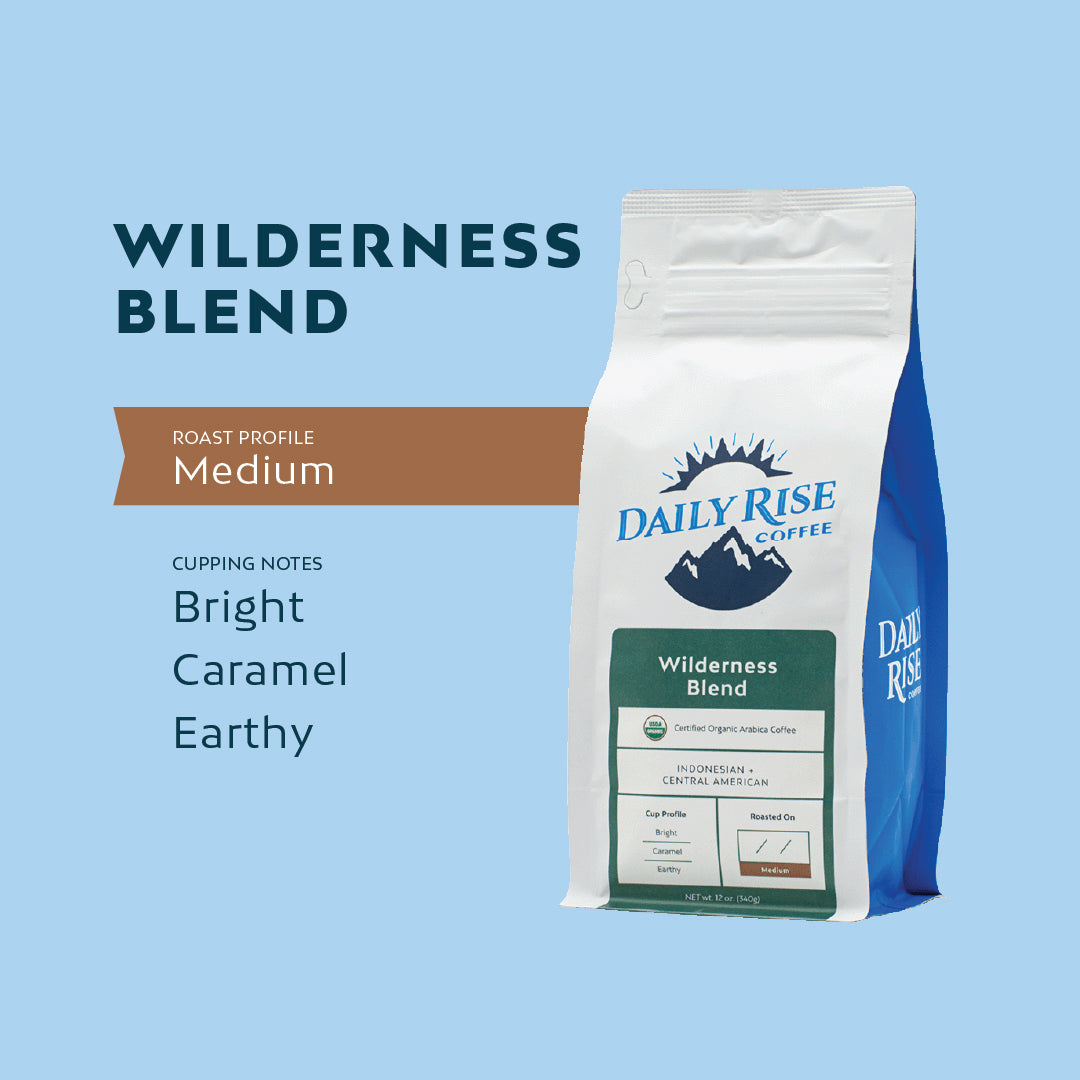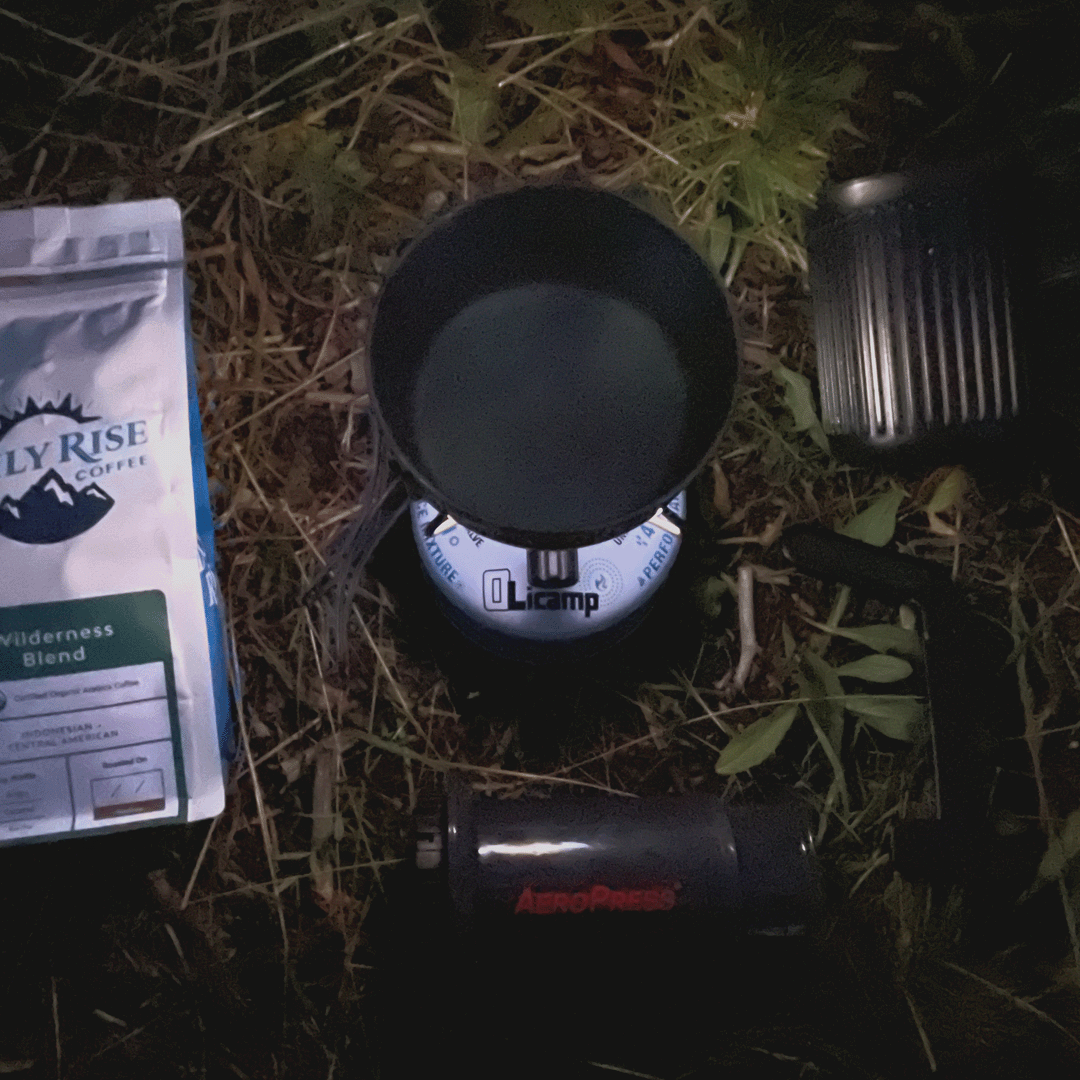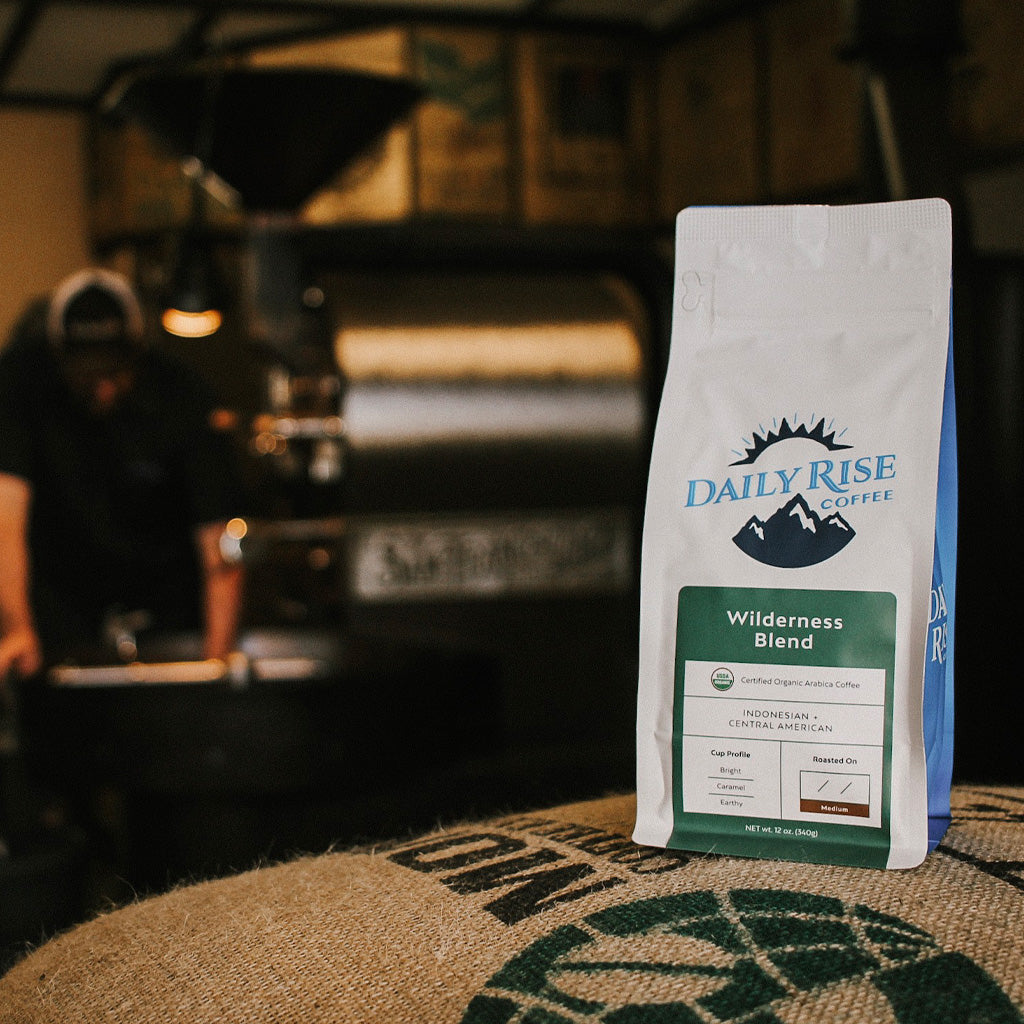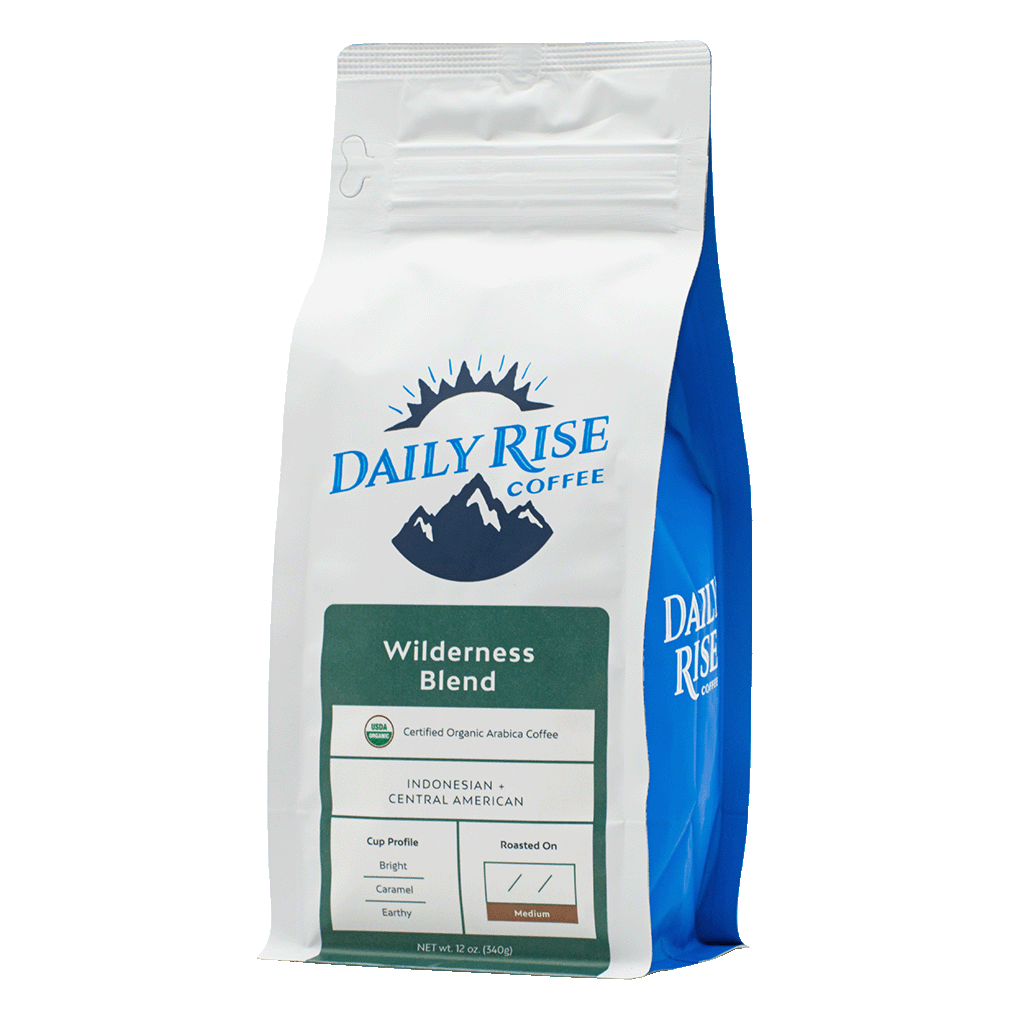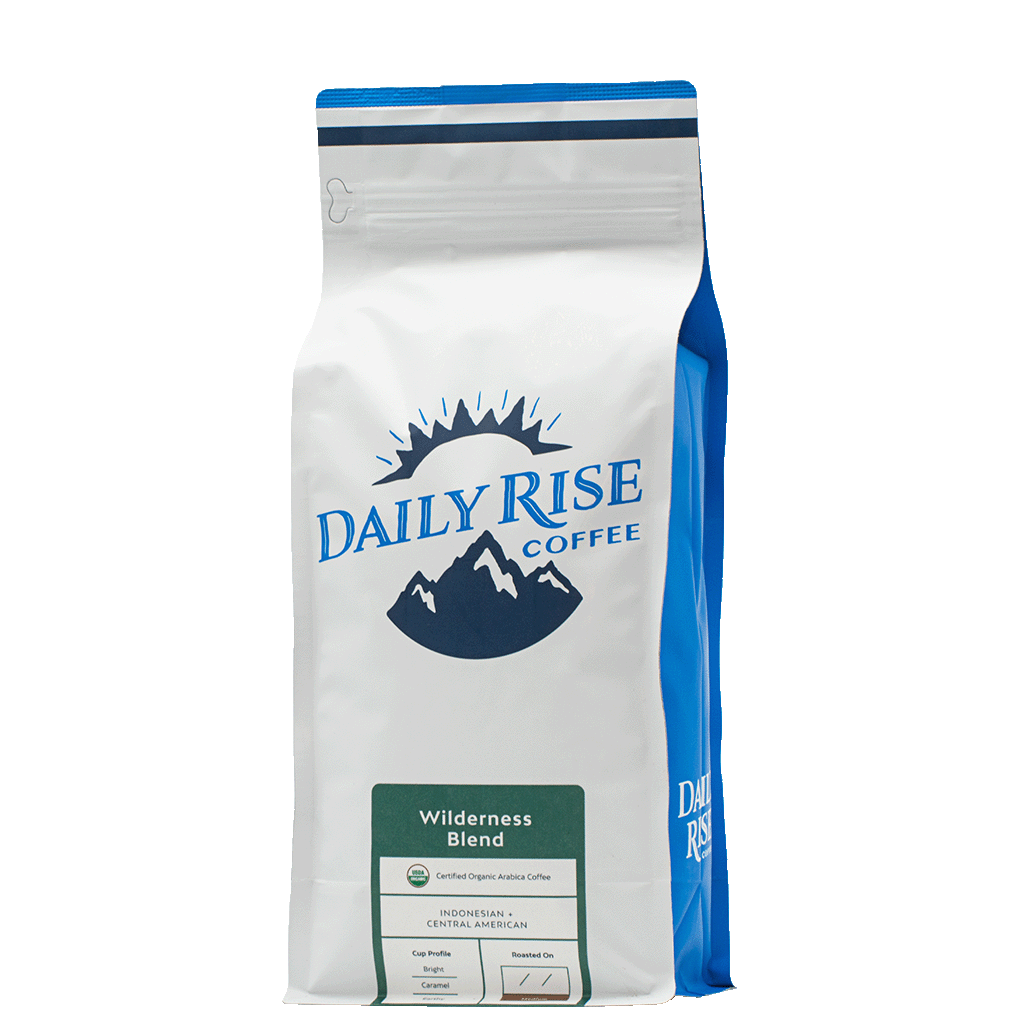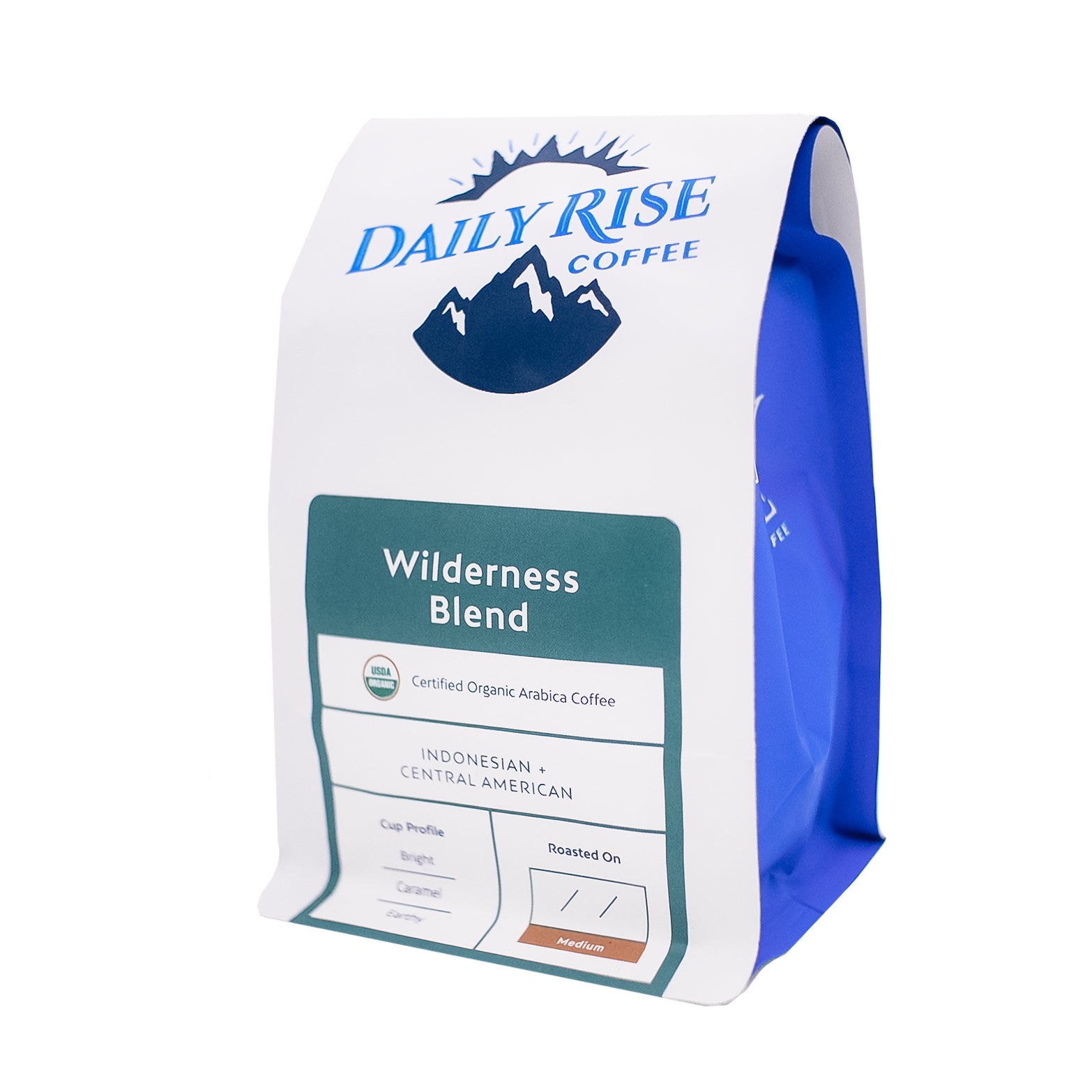 Organic Wilderness Blend
Roast Profile: Medium
Tasting Notes: Bright | Caramelly | Earthy
Our original and #1 Signature blend is a nod to our beautiful mountain home. Just the right mix of our fair trade coffees from Papua New Guinea and Peru gives you the taste of being in the wilderness all day long.
Producer : Coffee producers Associations
Region : FTO Papua New Guinea, FTO Peru
Process : Washed
Story of the Bean
The Wilderness blend is the Daily Rise OG. Born out of a love and deep appreciation for our great mountains, this was designed for those who seek the freedom the wilderness provides. The bright and caramelly features of the Papua New Guinea provide the perfect balance to the smoky flavors of the Peru.

Try Also
Basin Blend, Ogden Blend, Papua New Guinea & Peru