FREE SHIPPING on all orders over $49!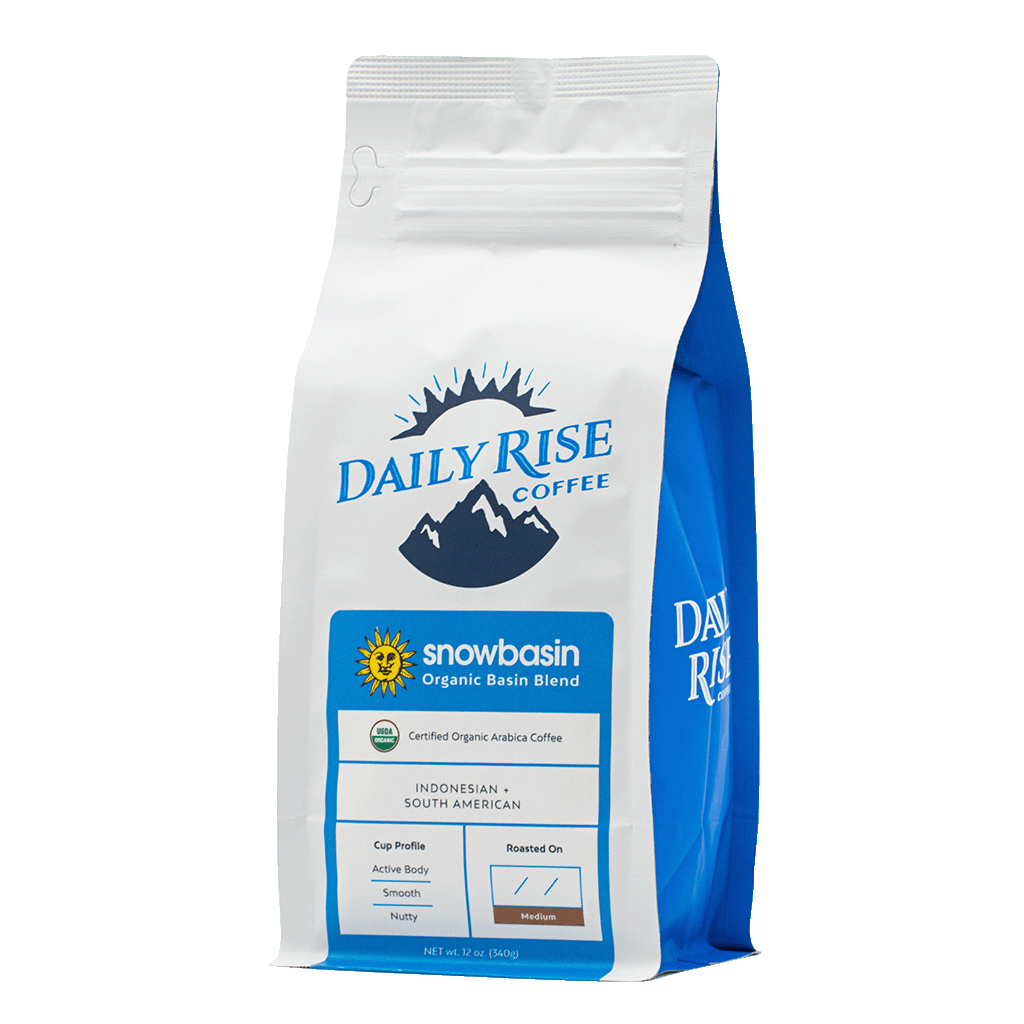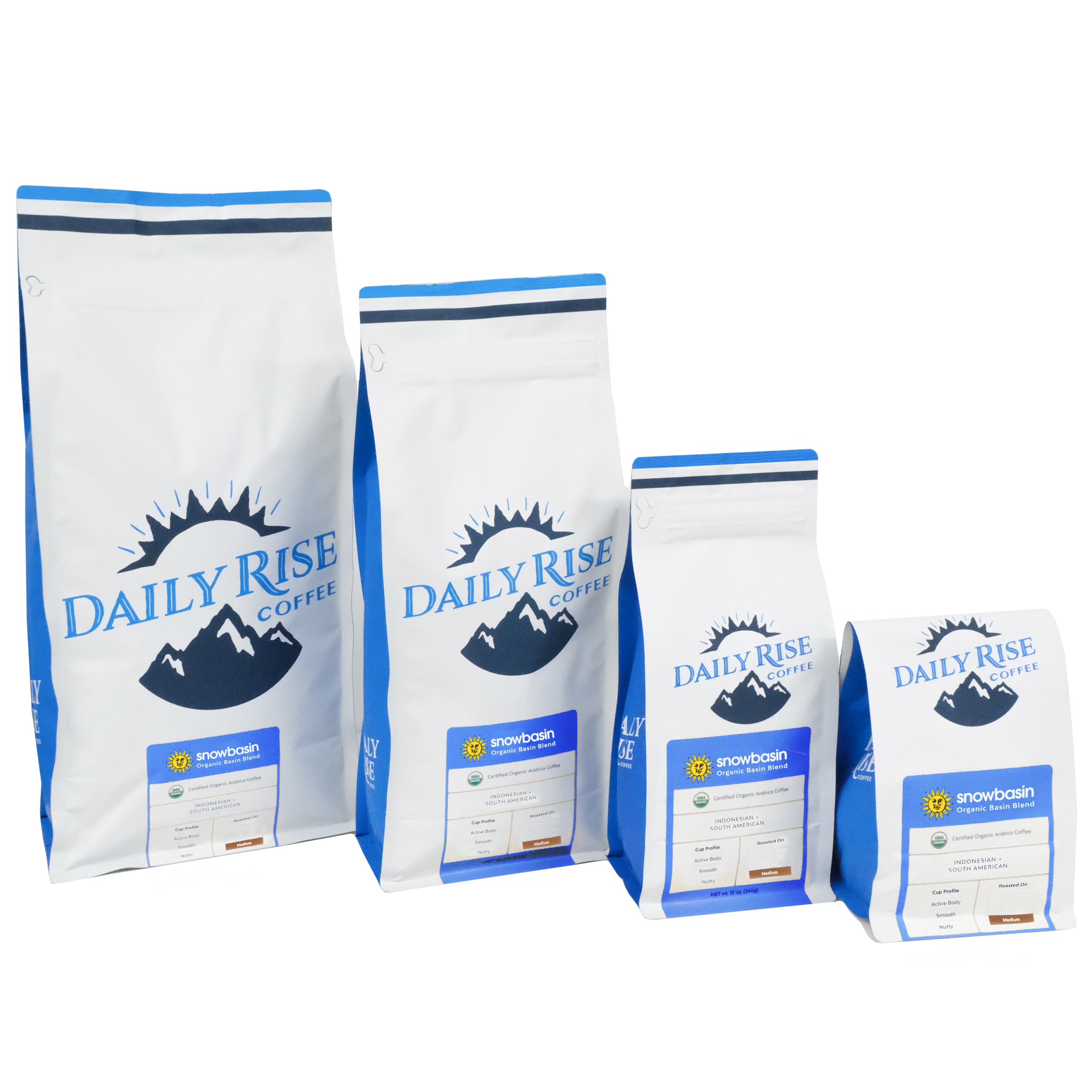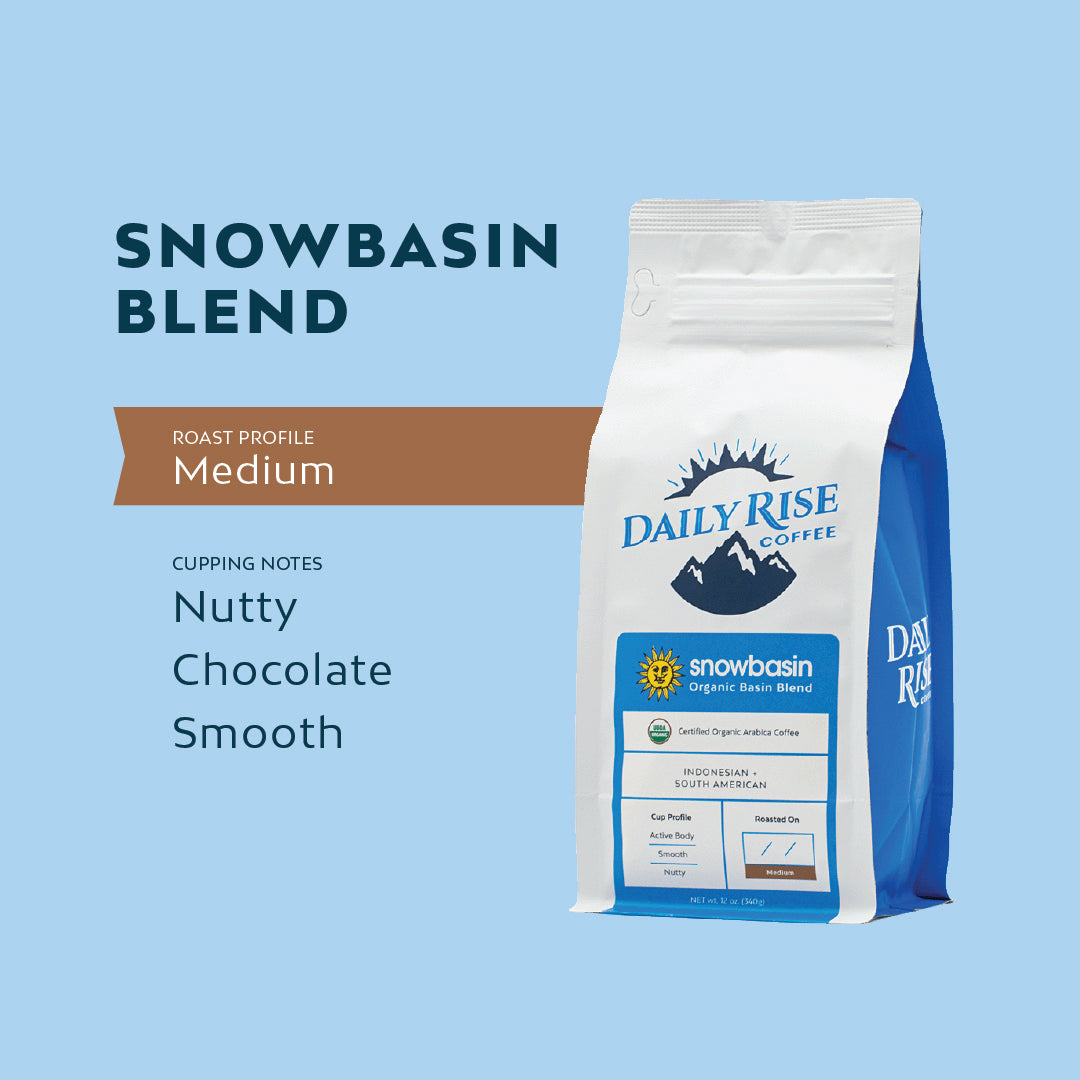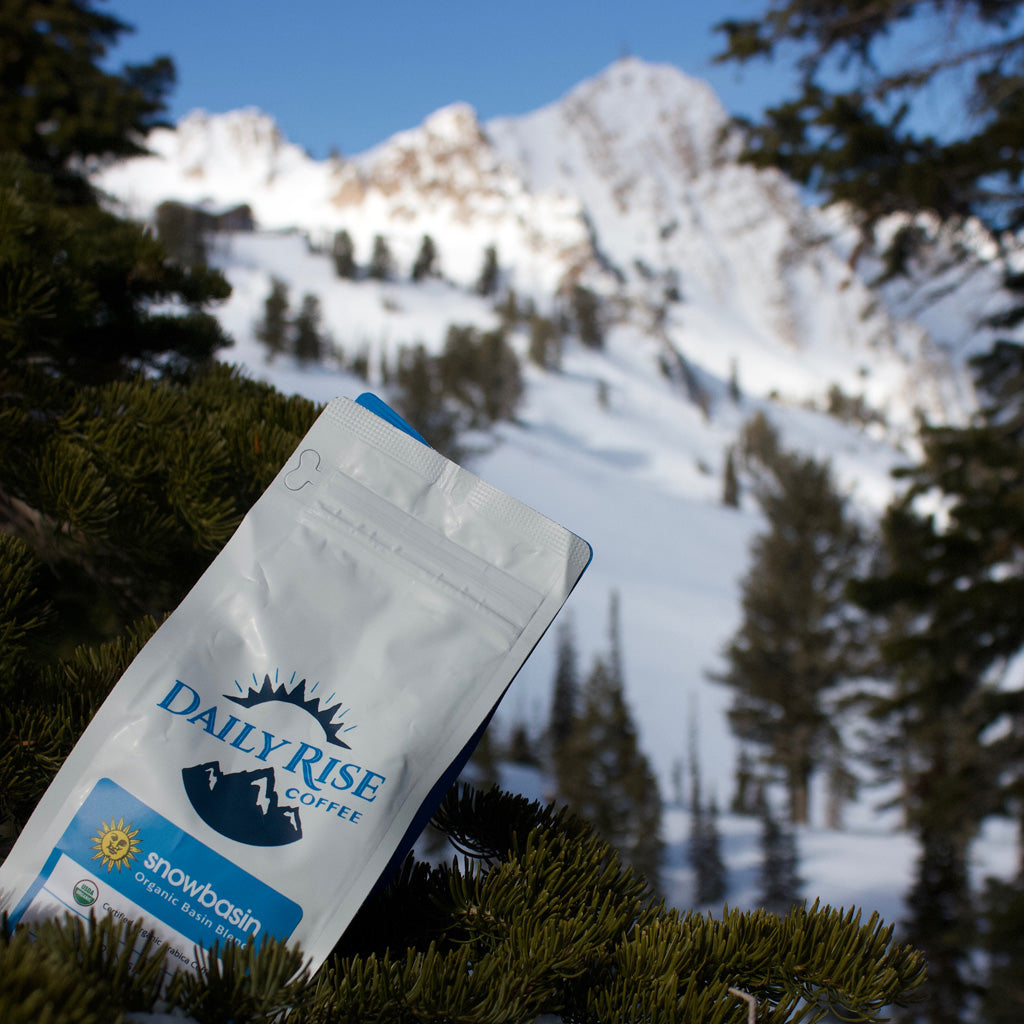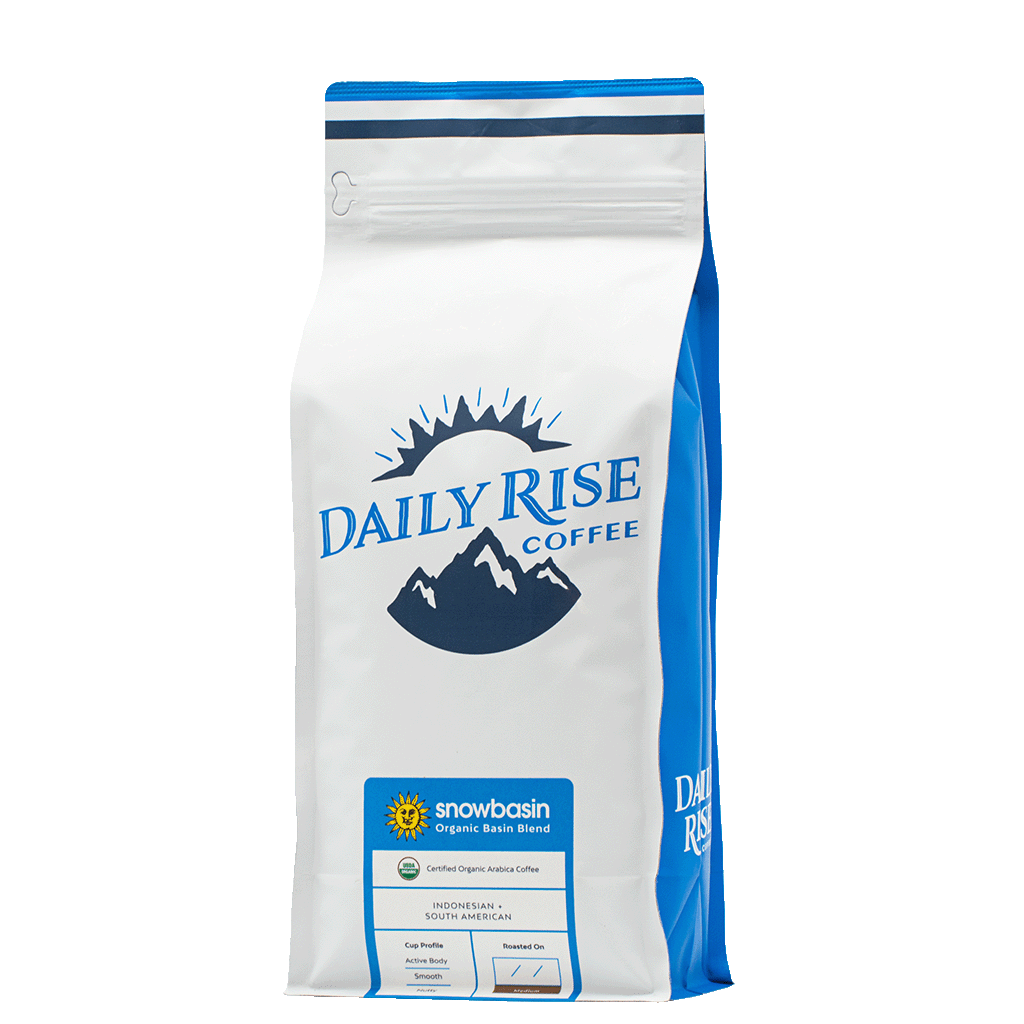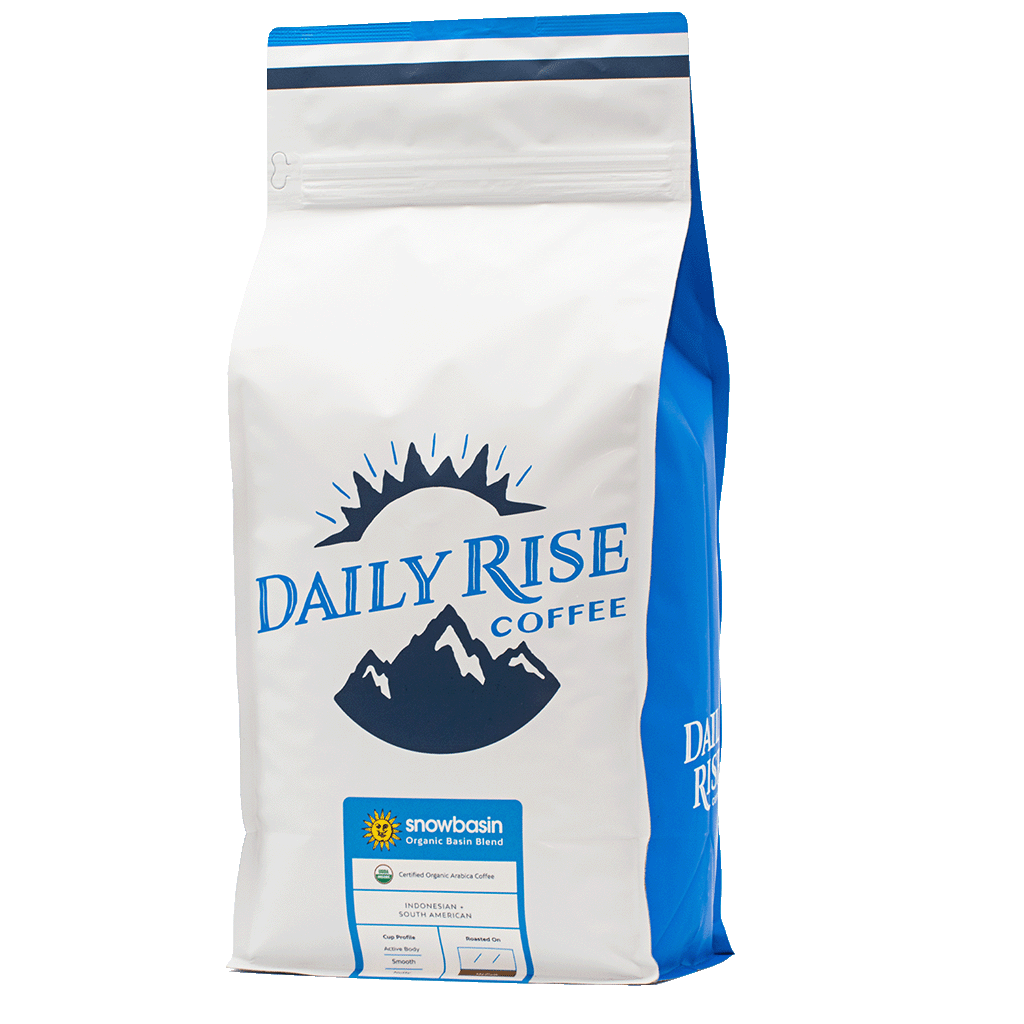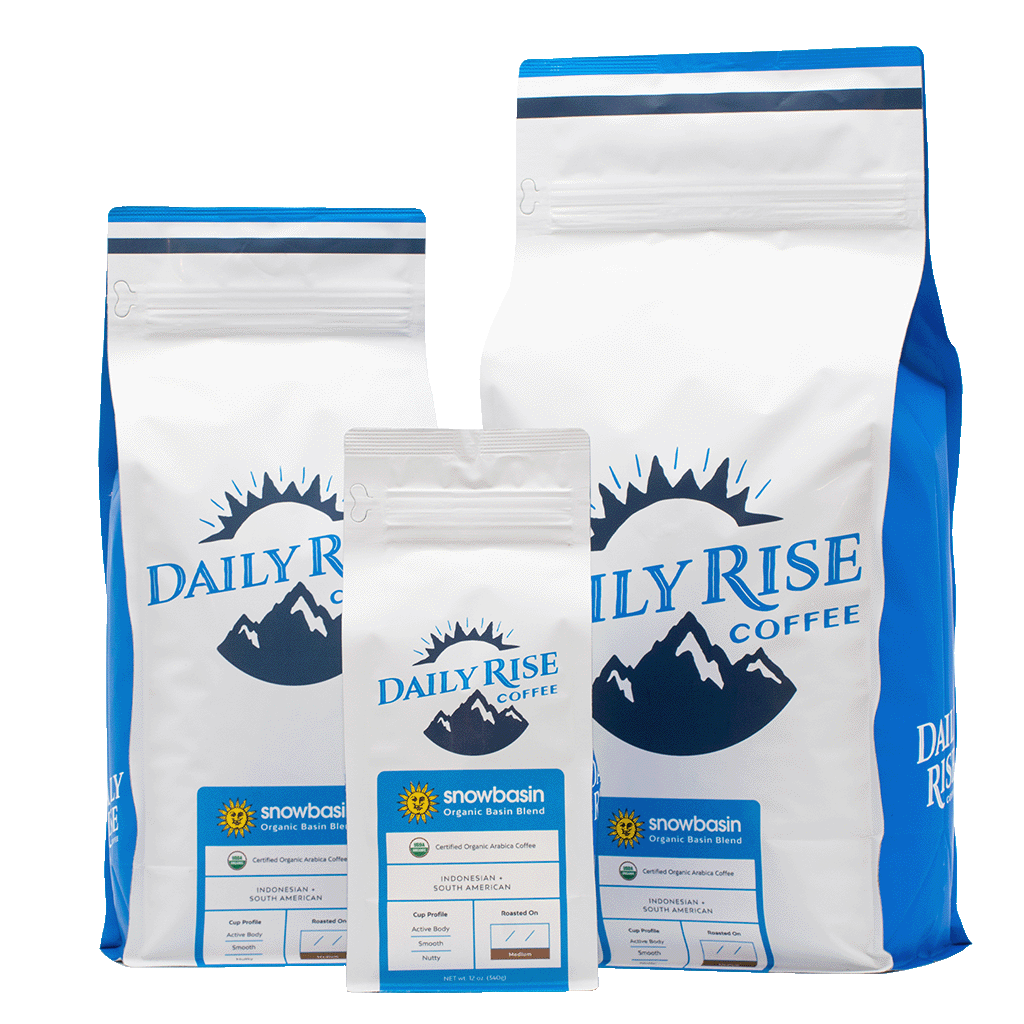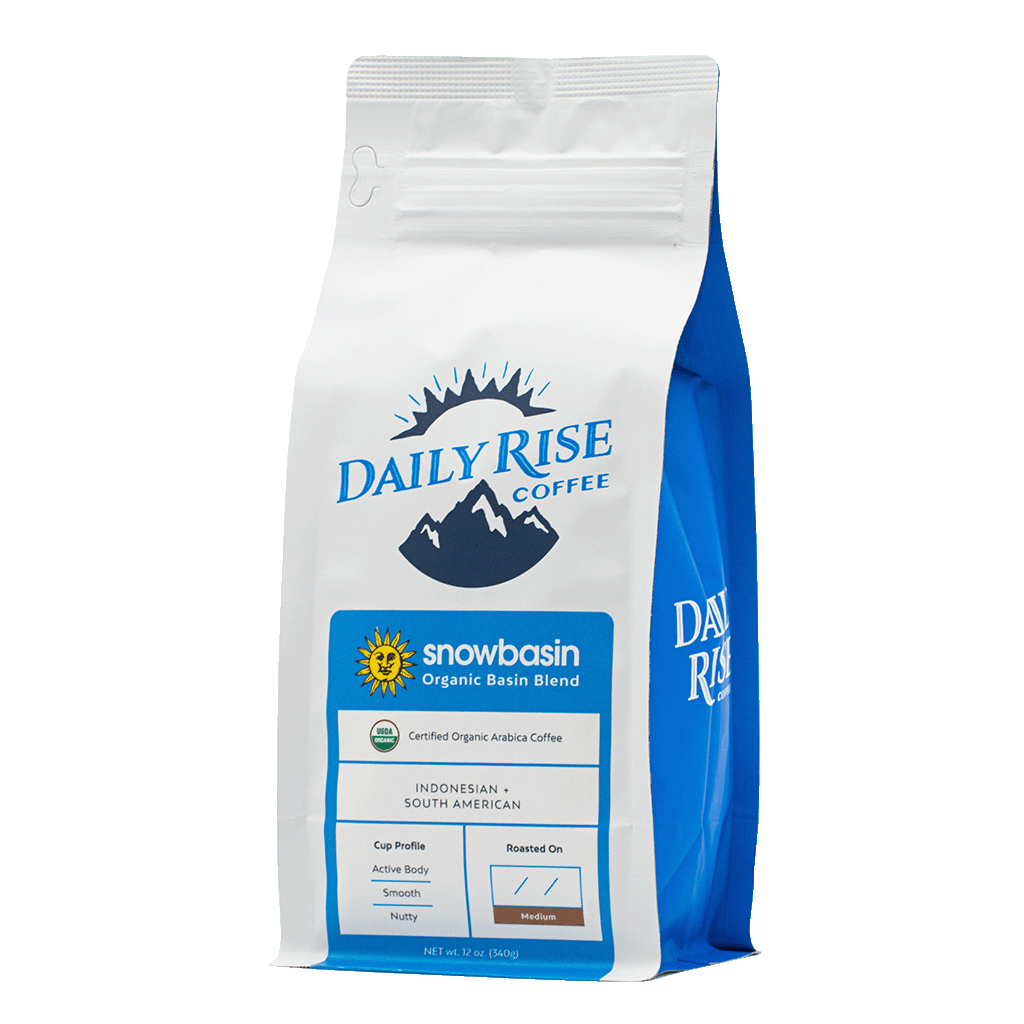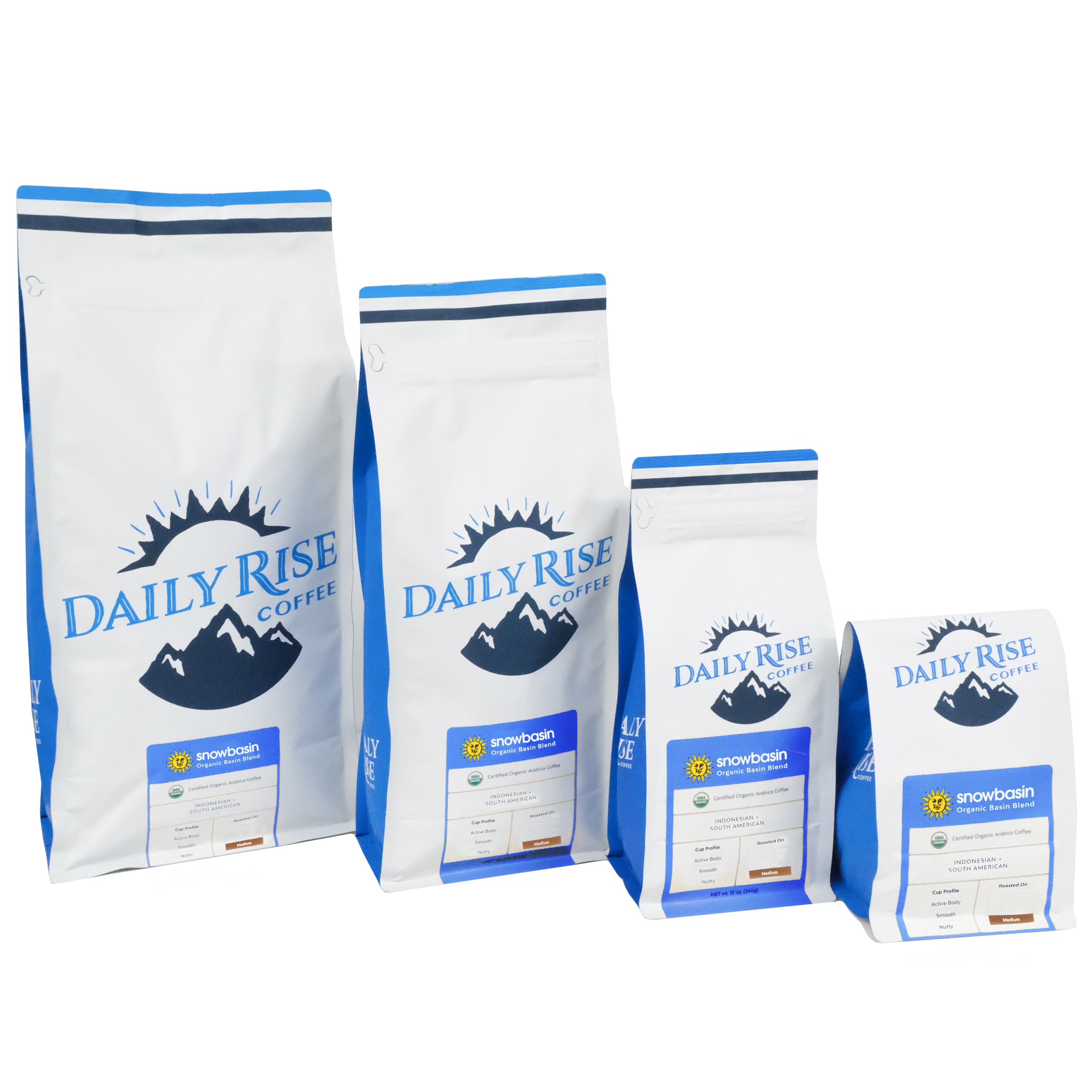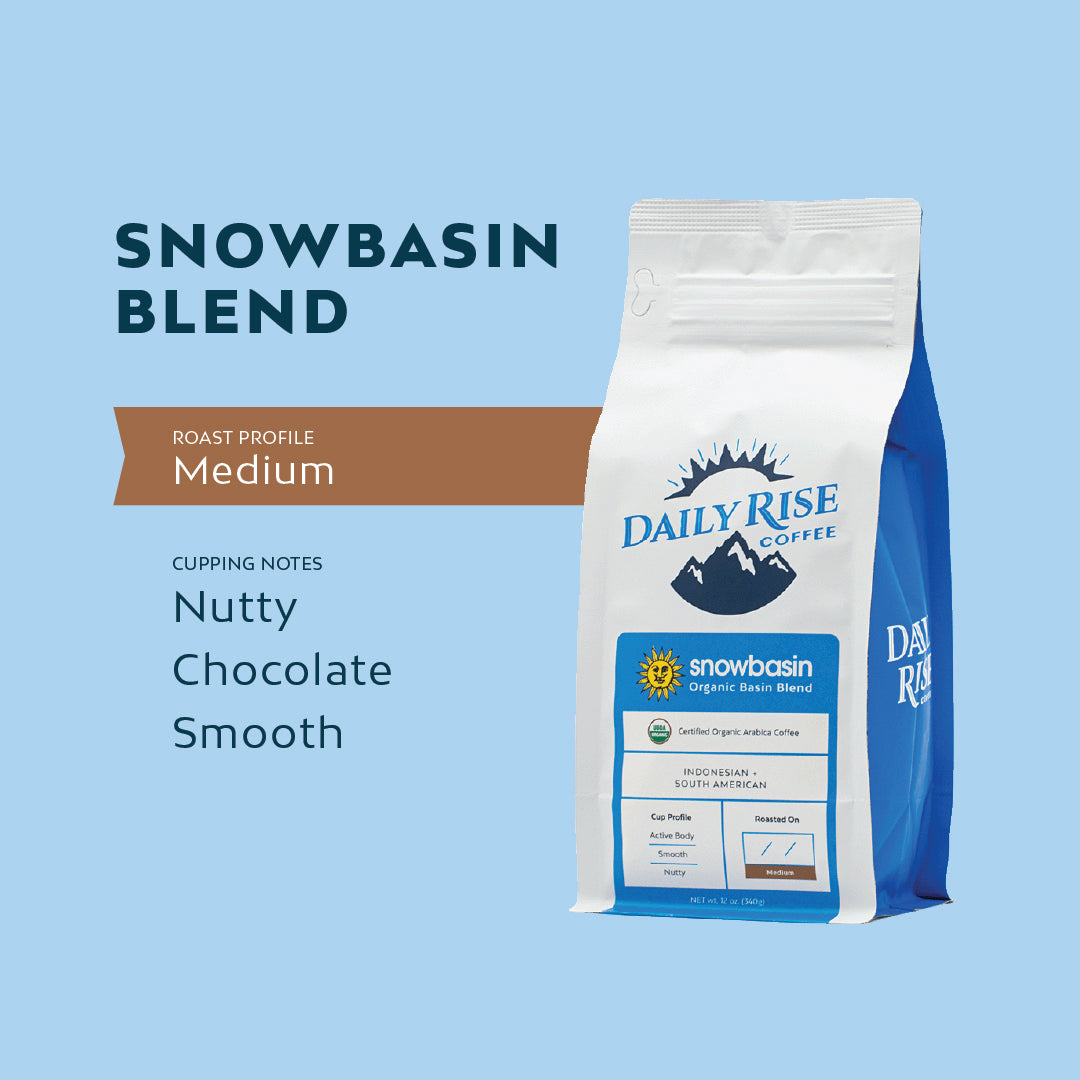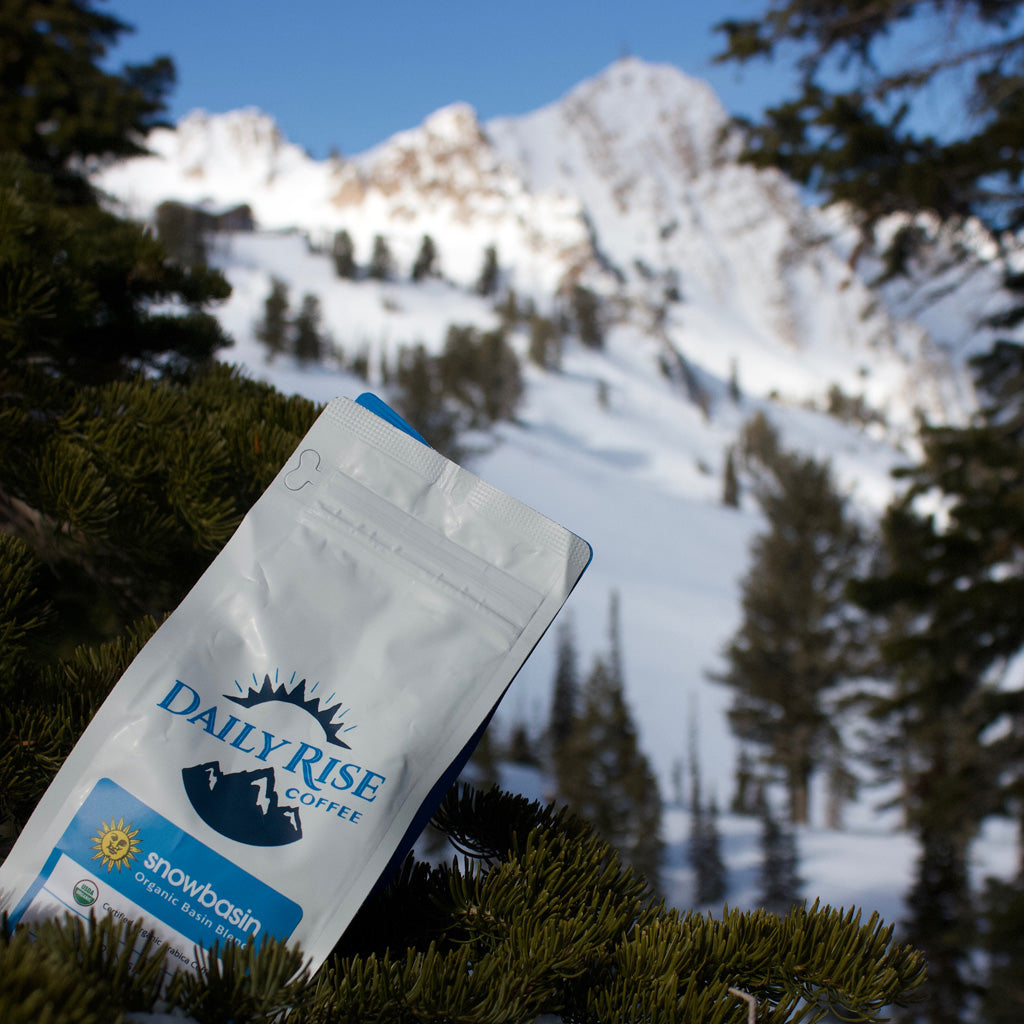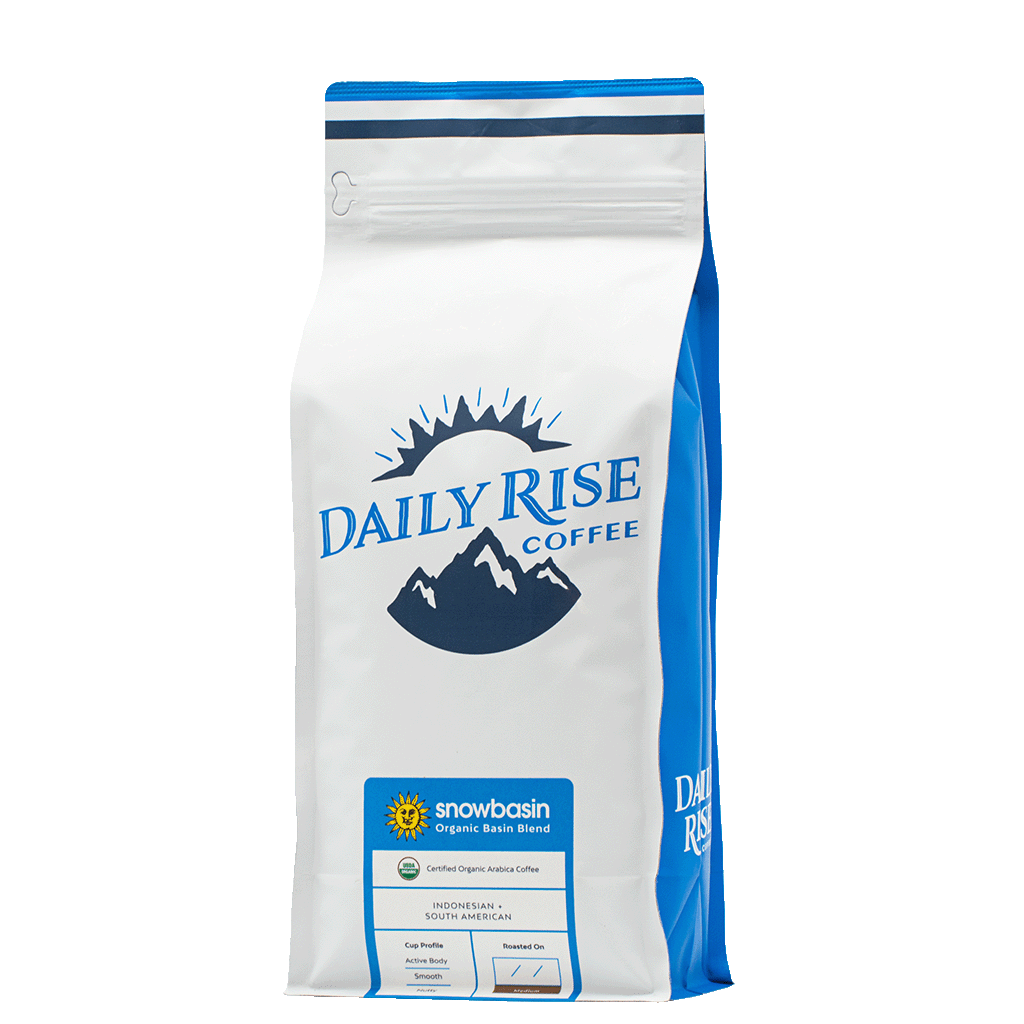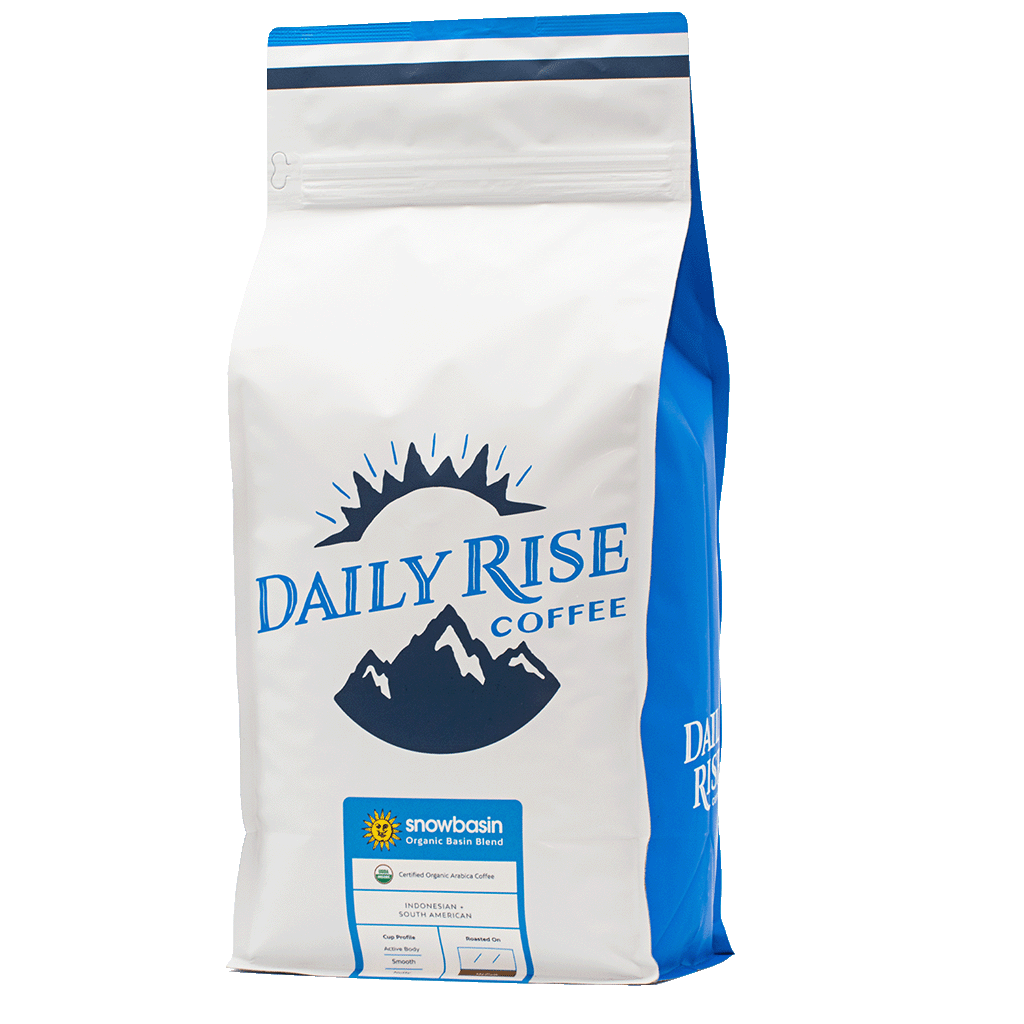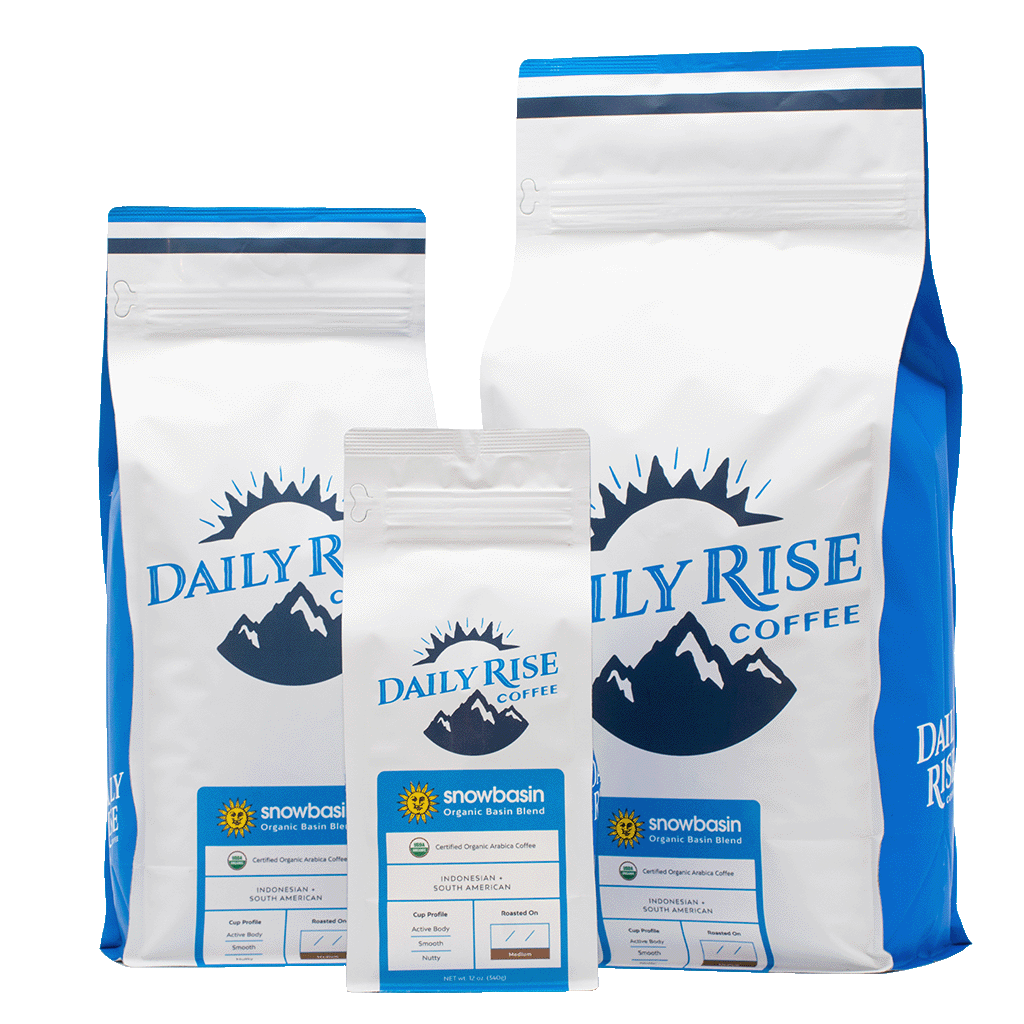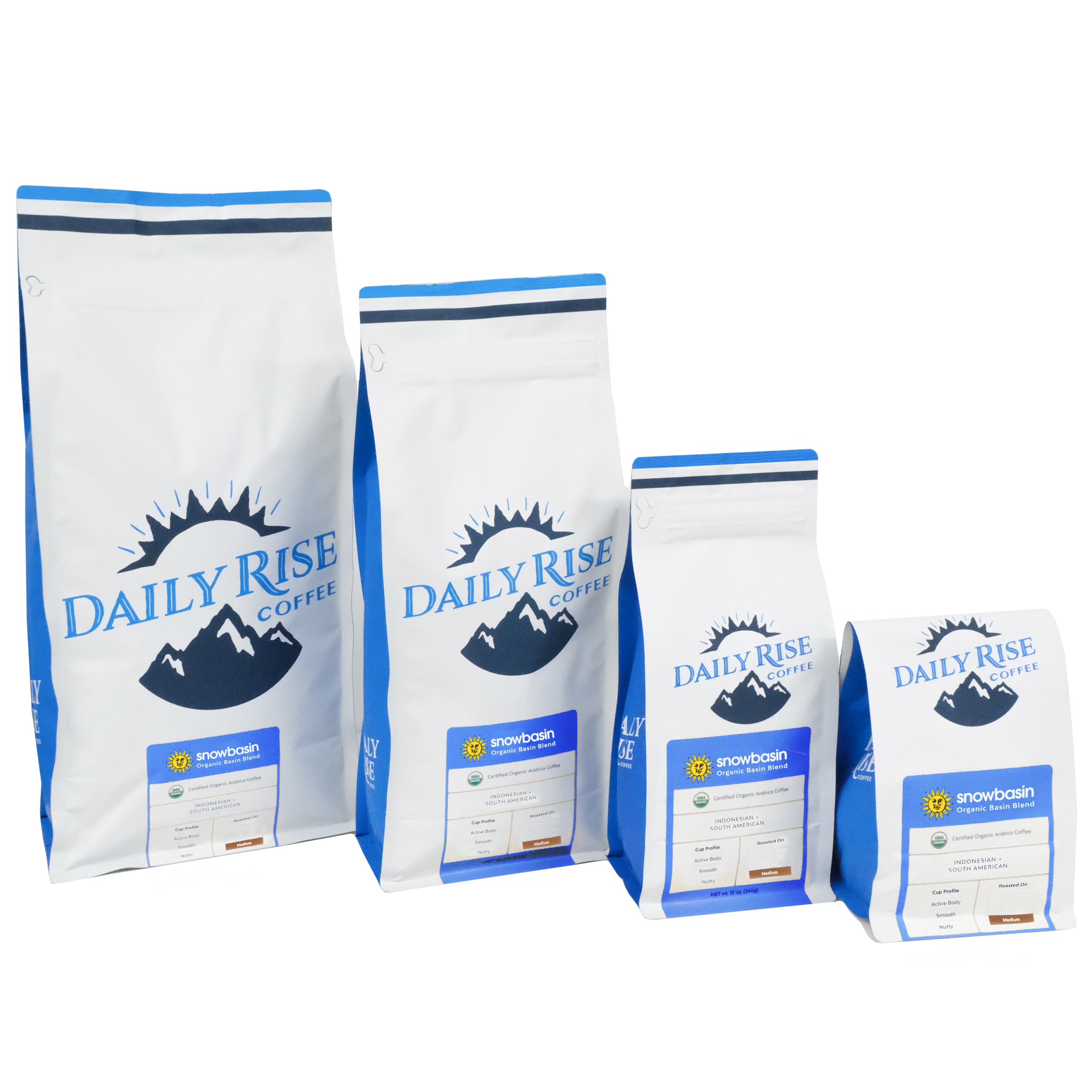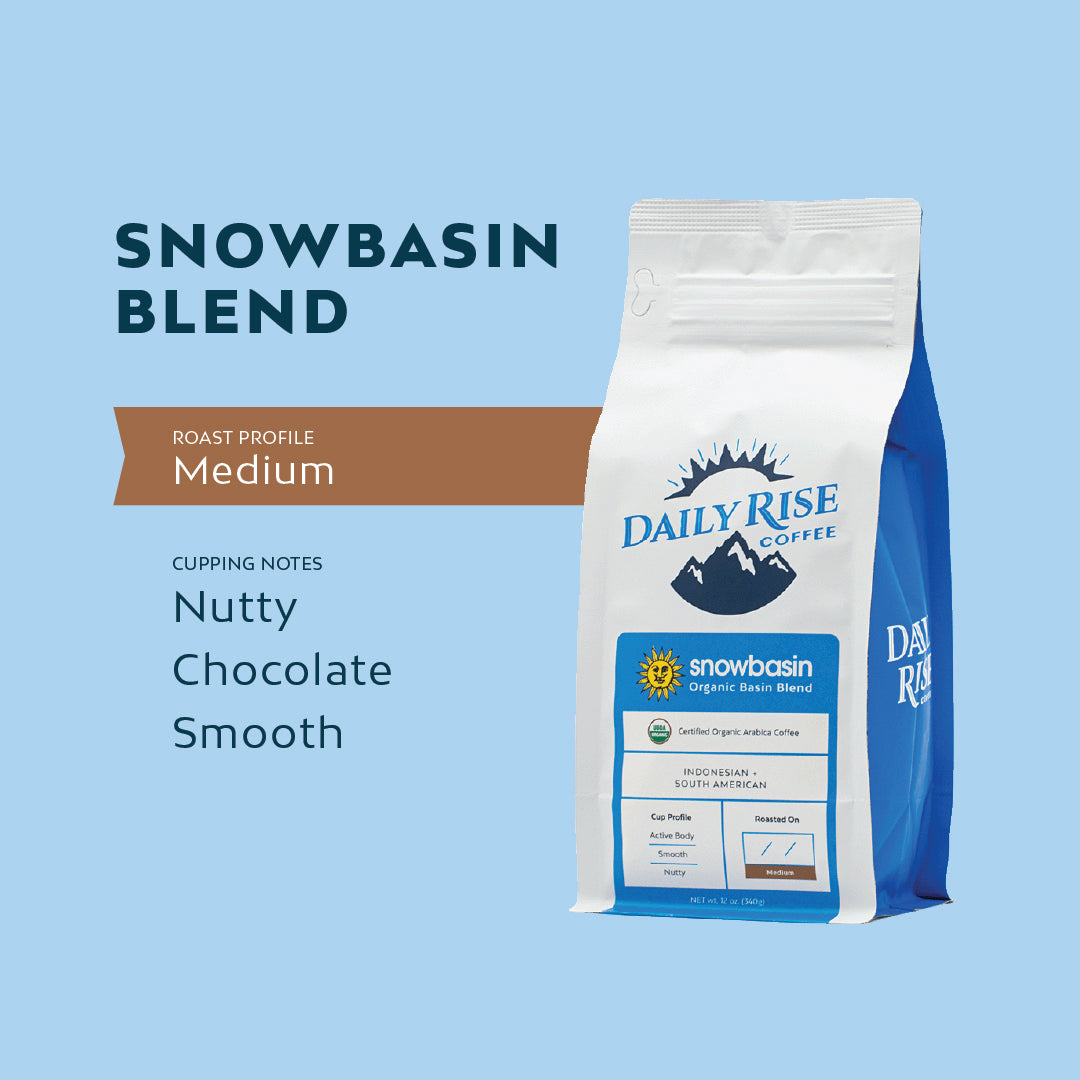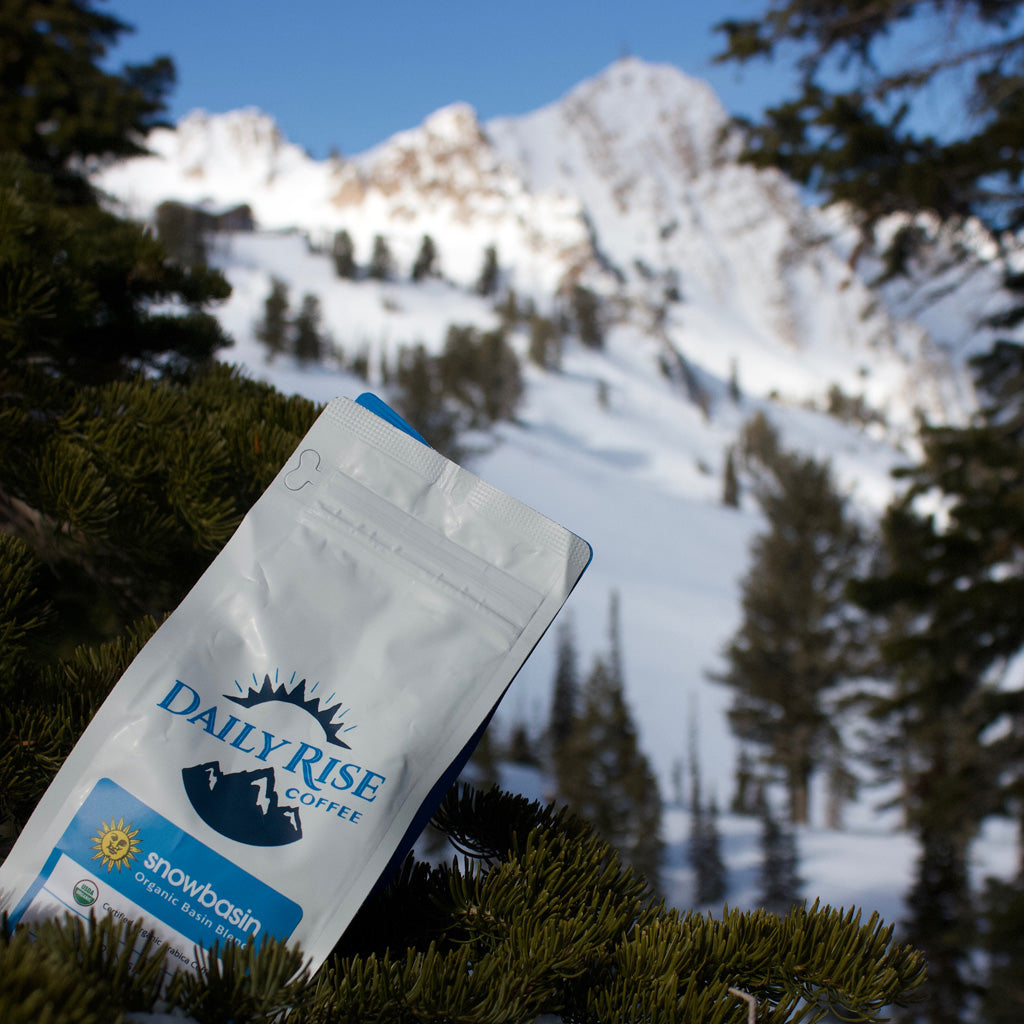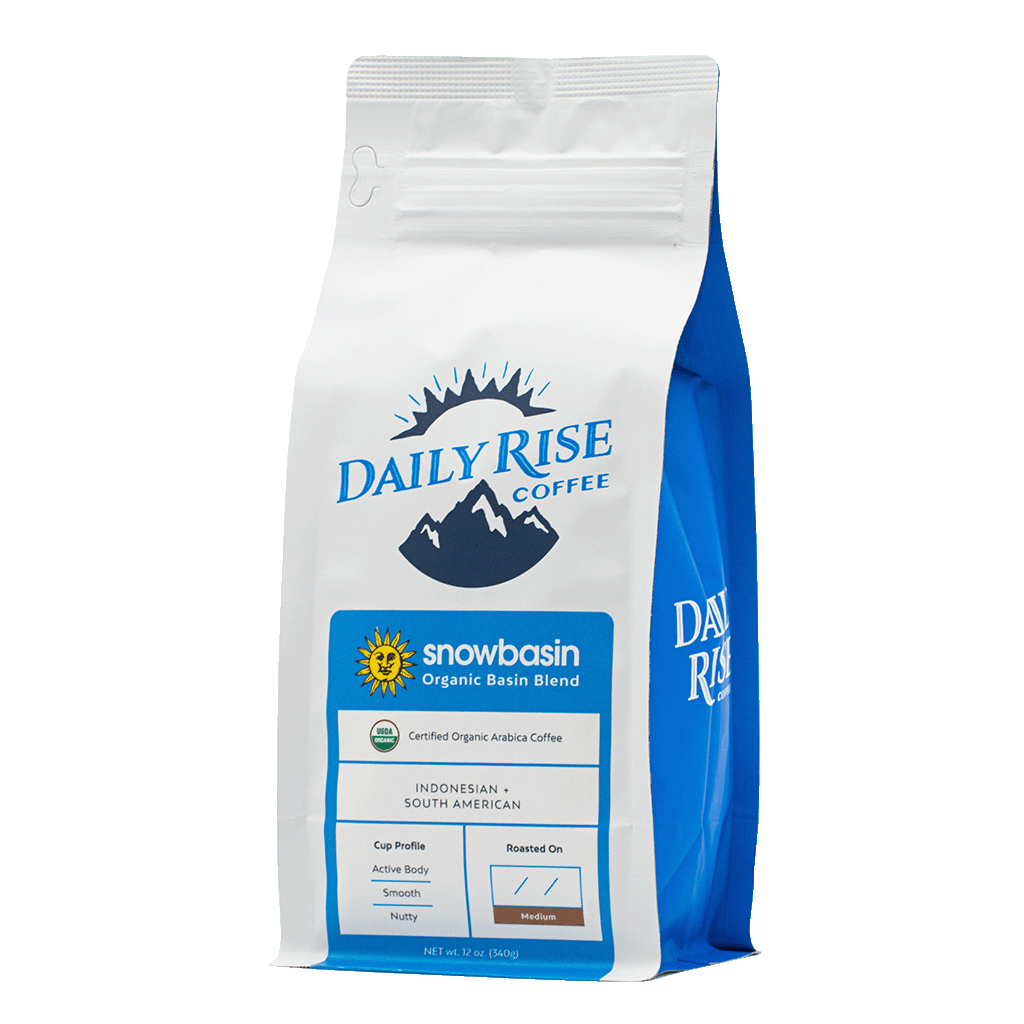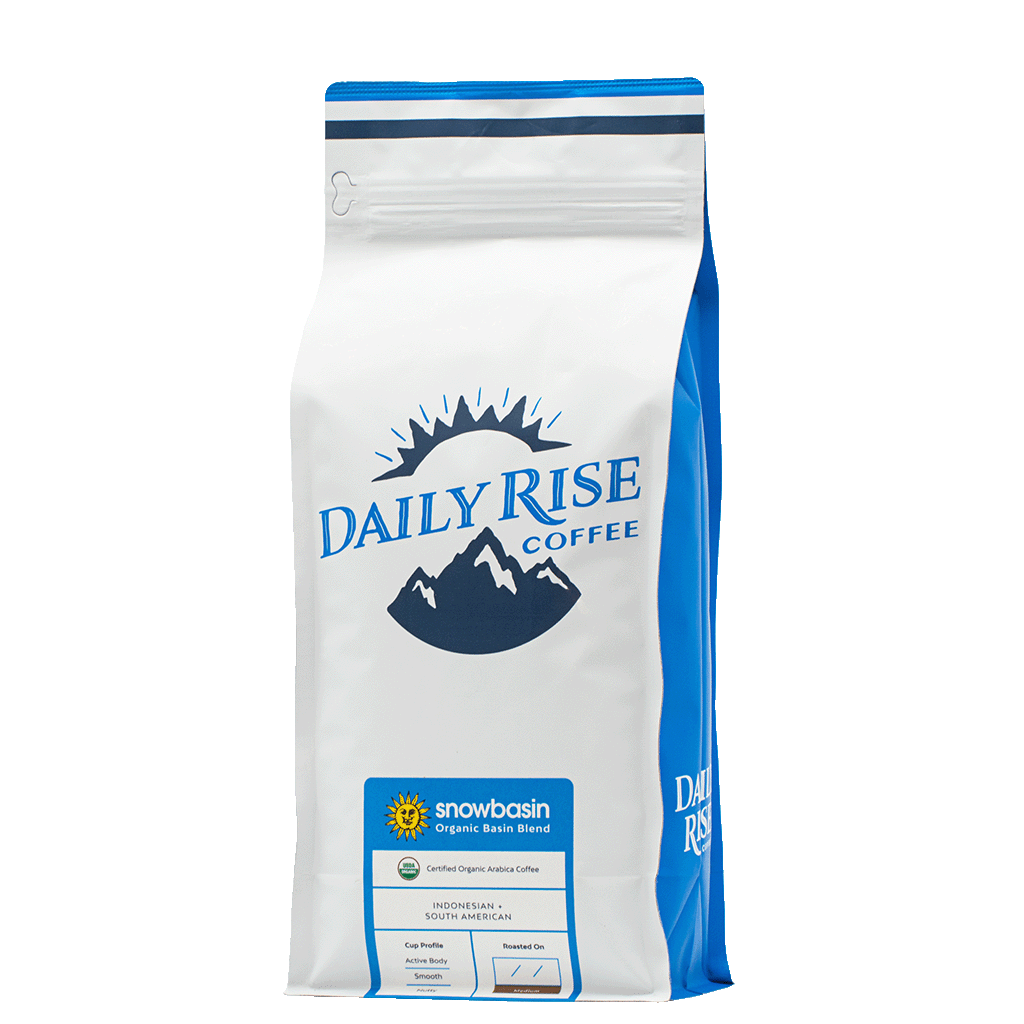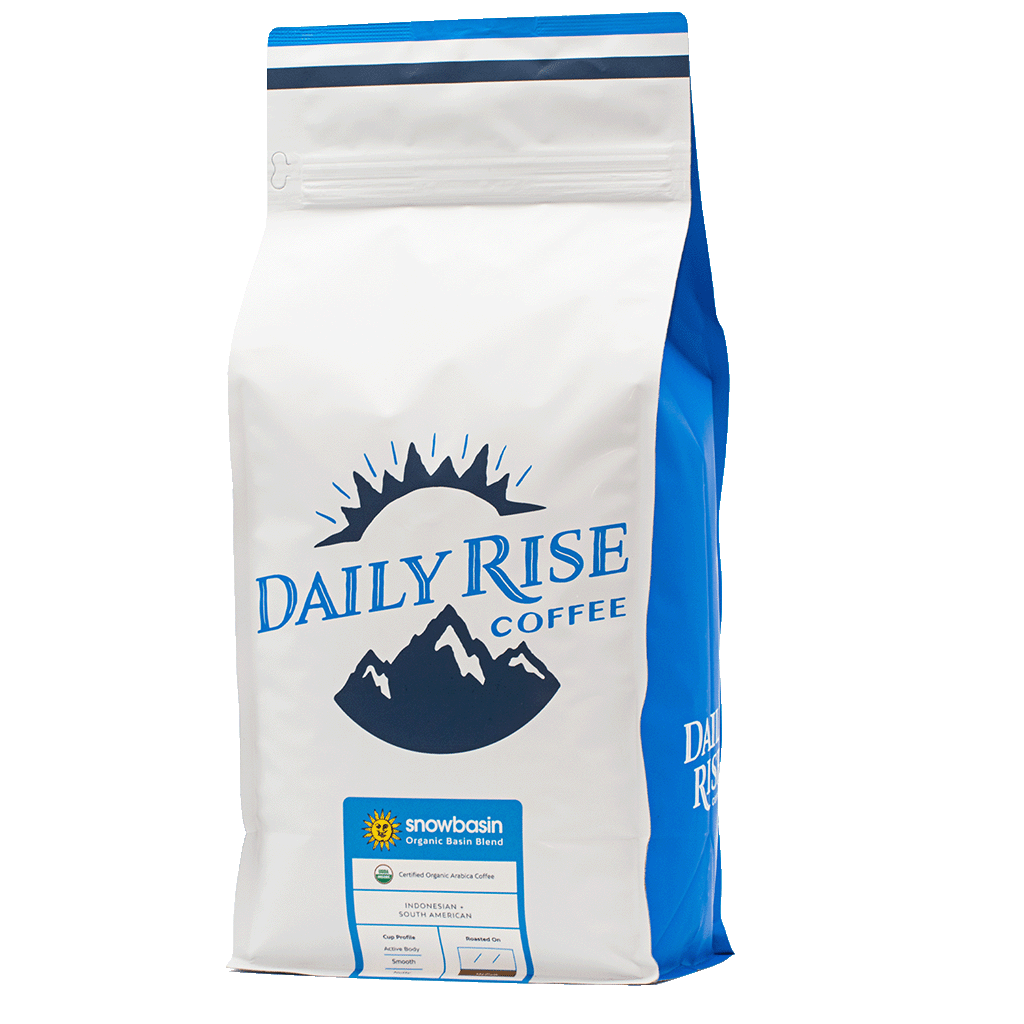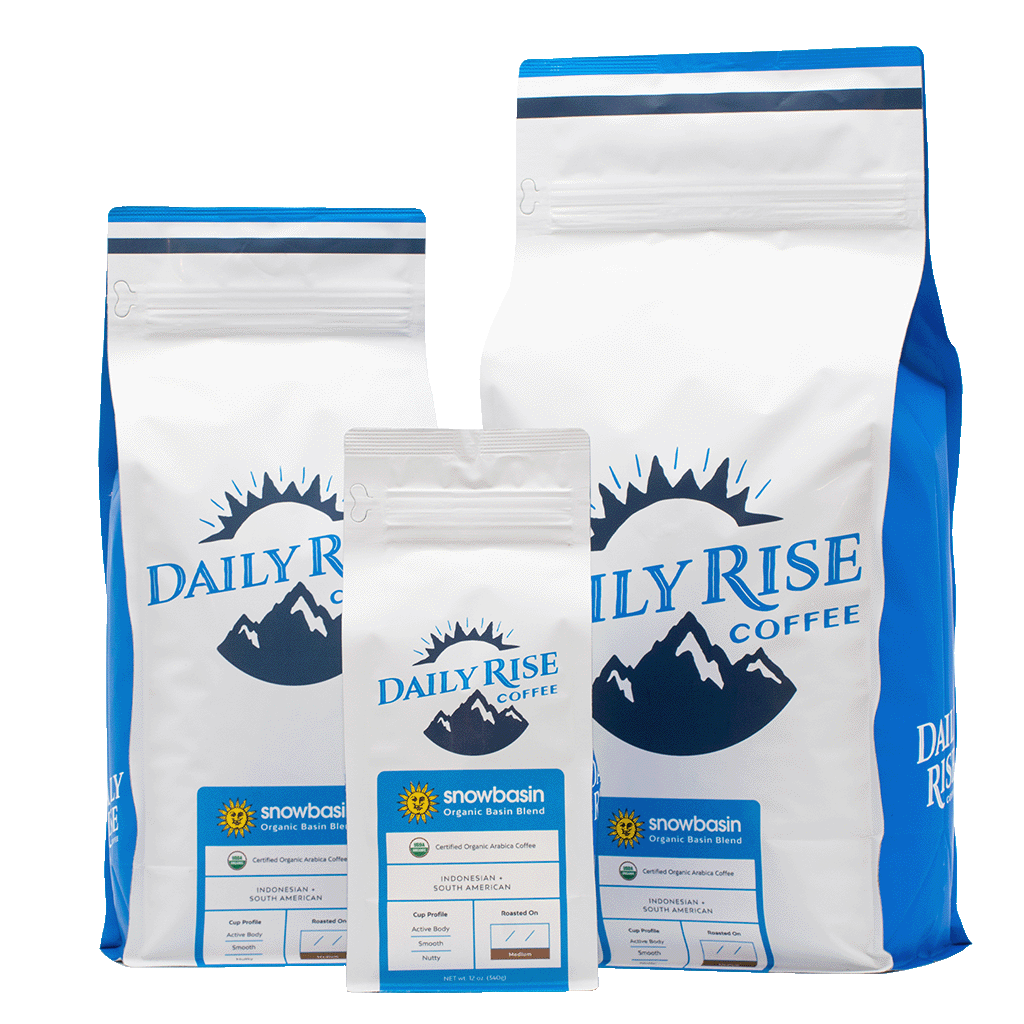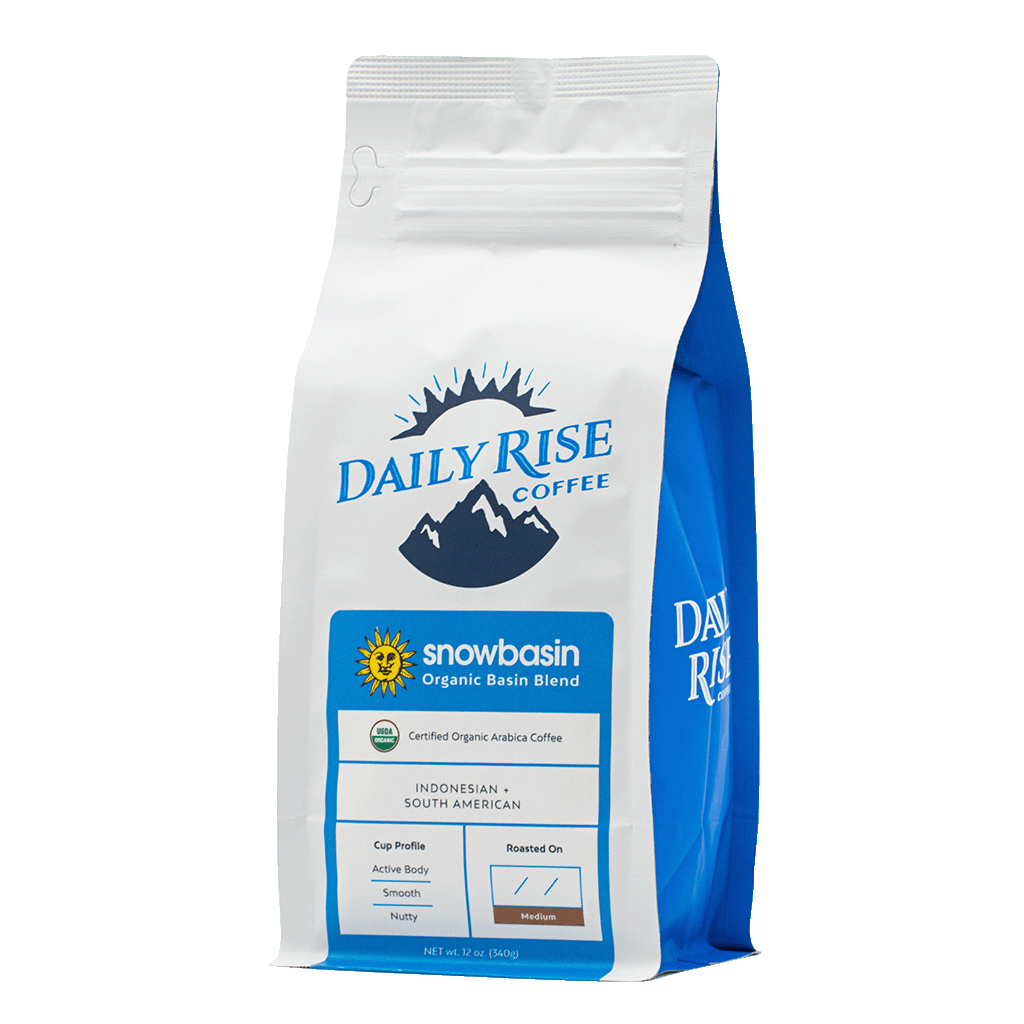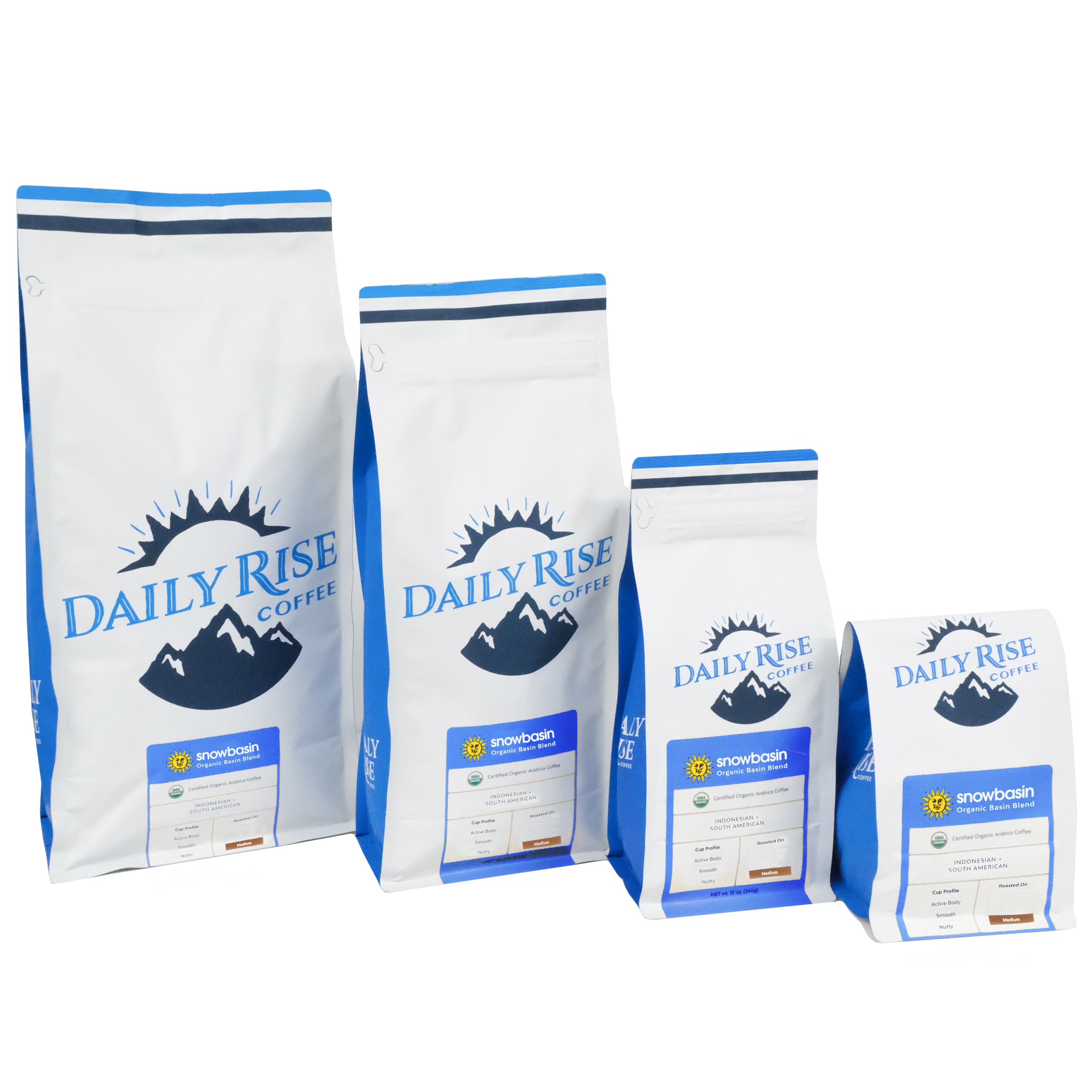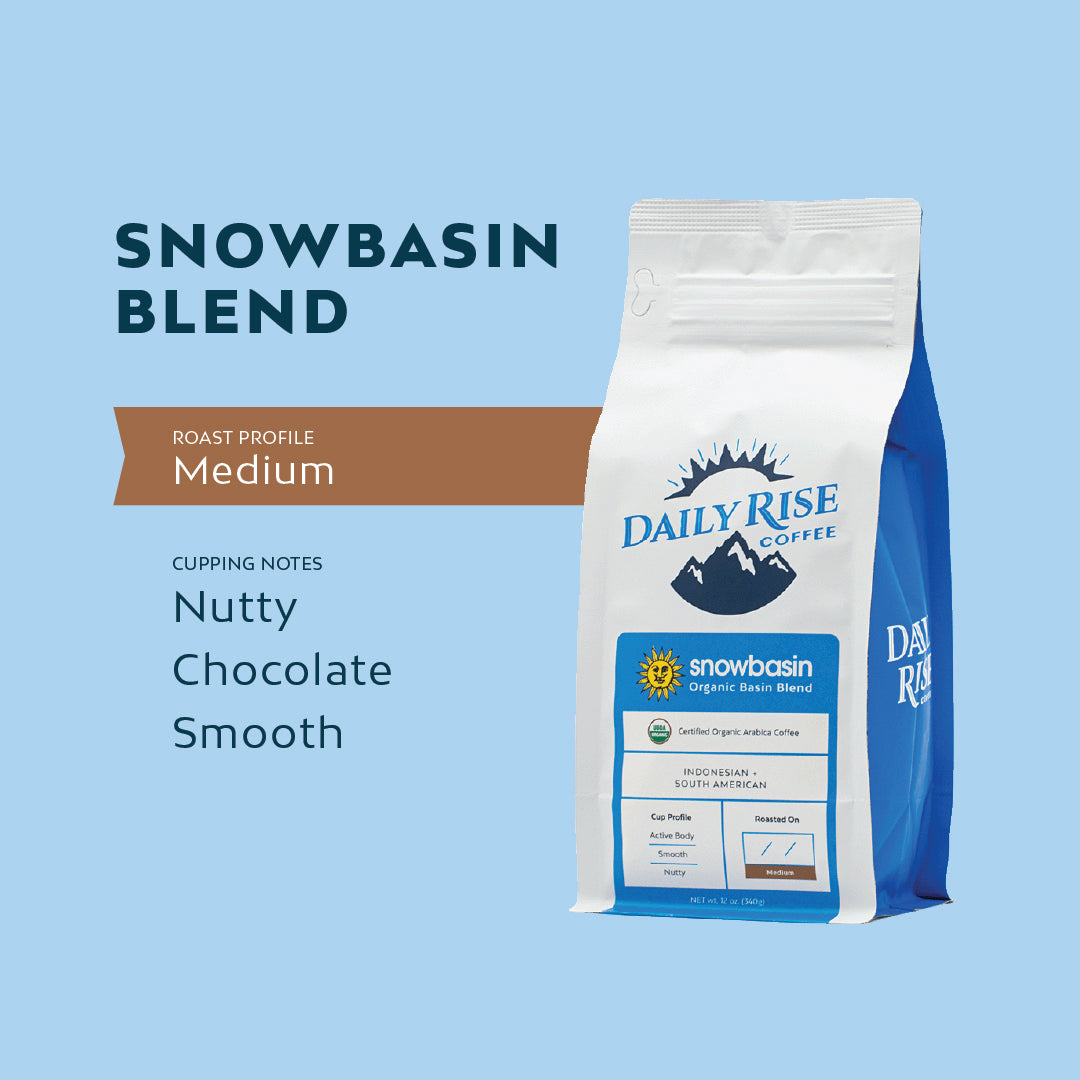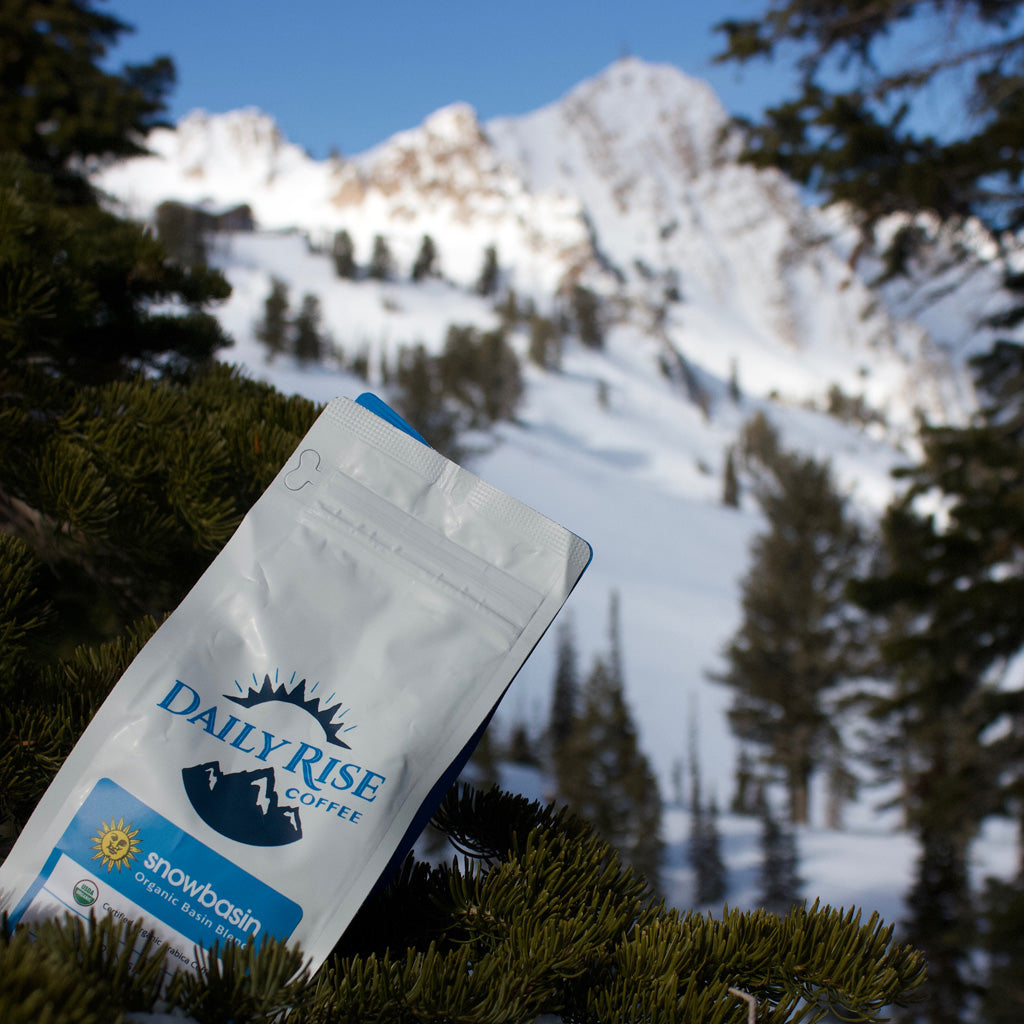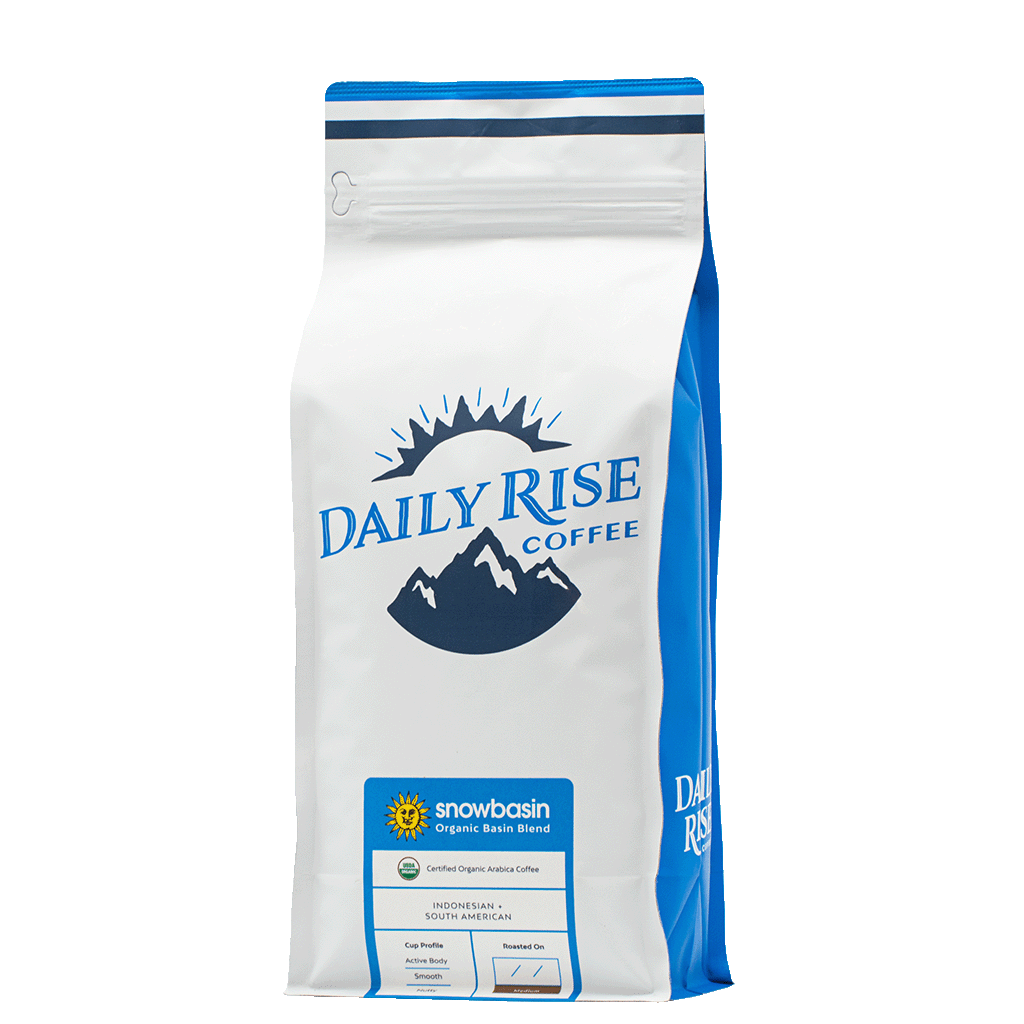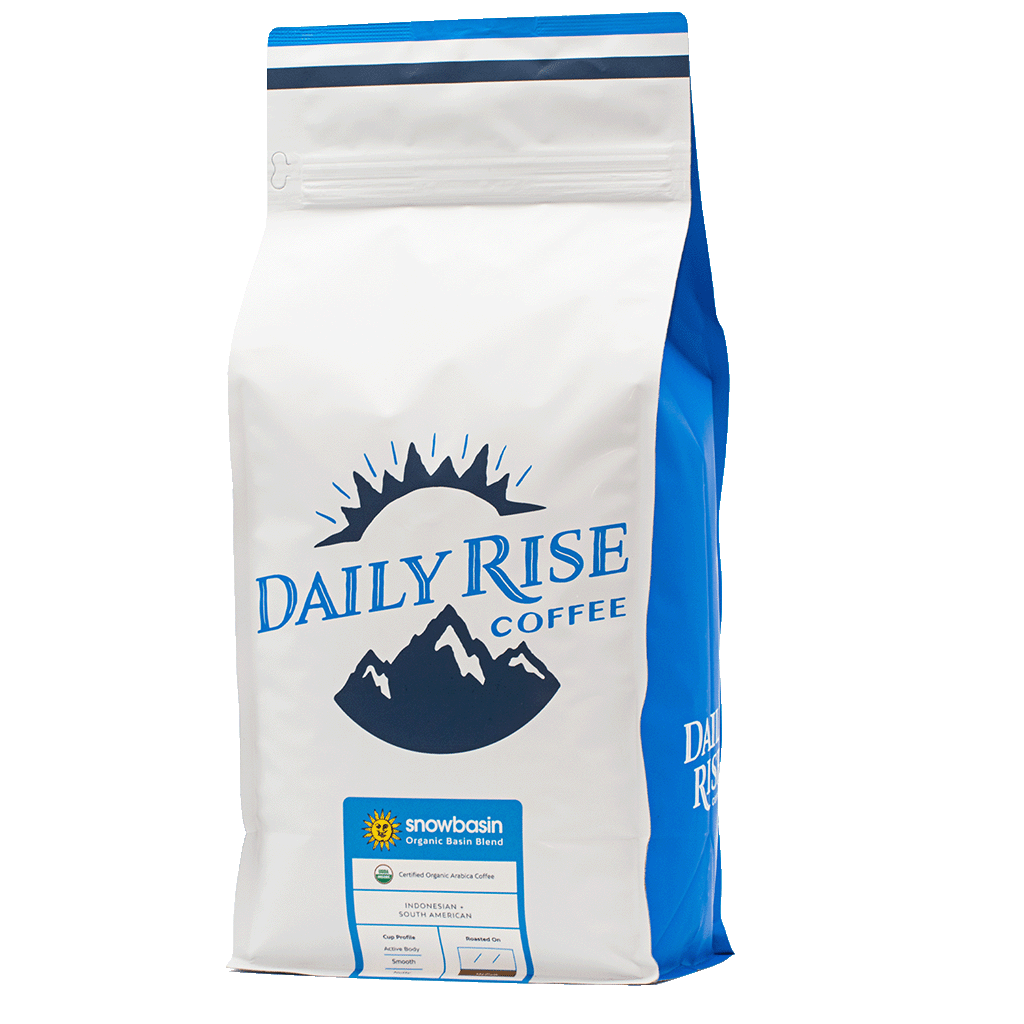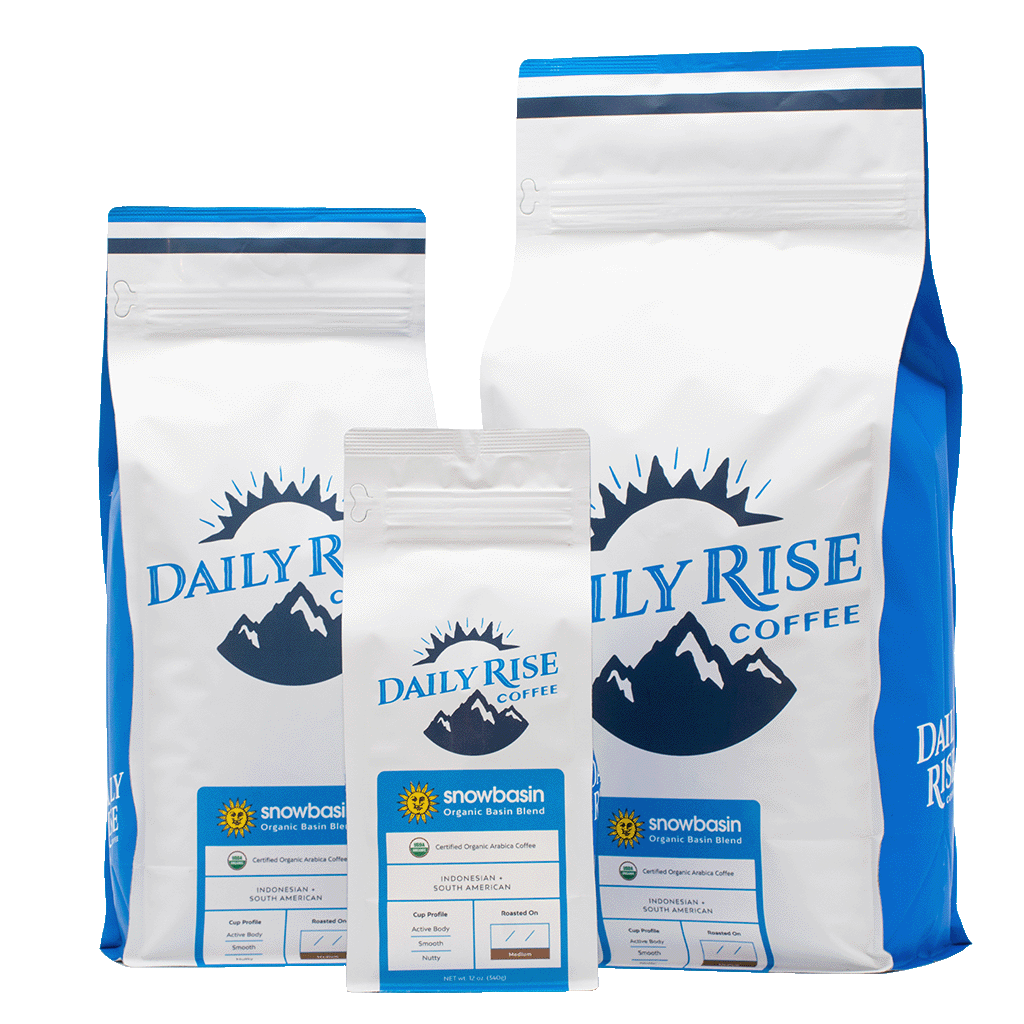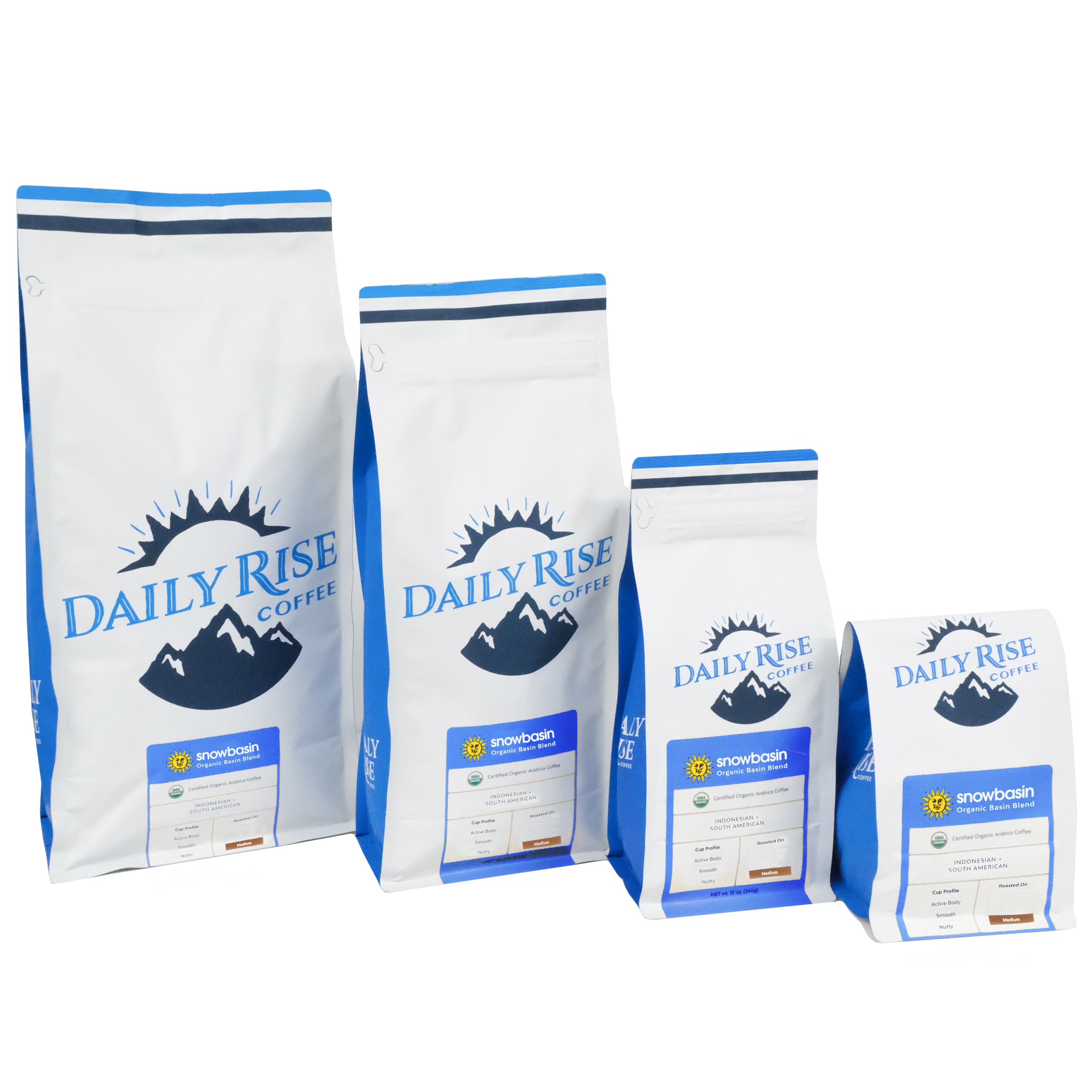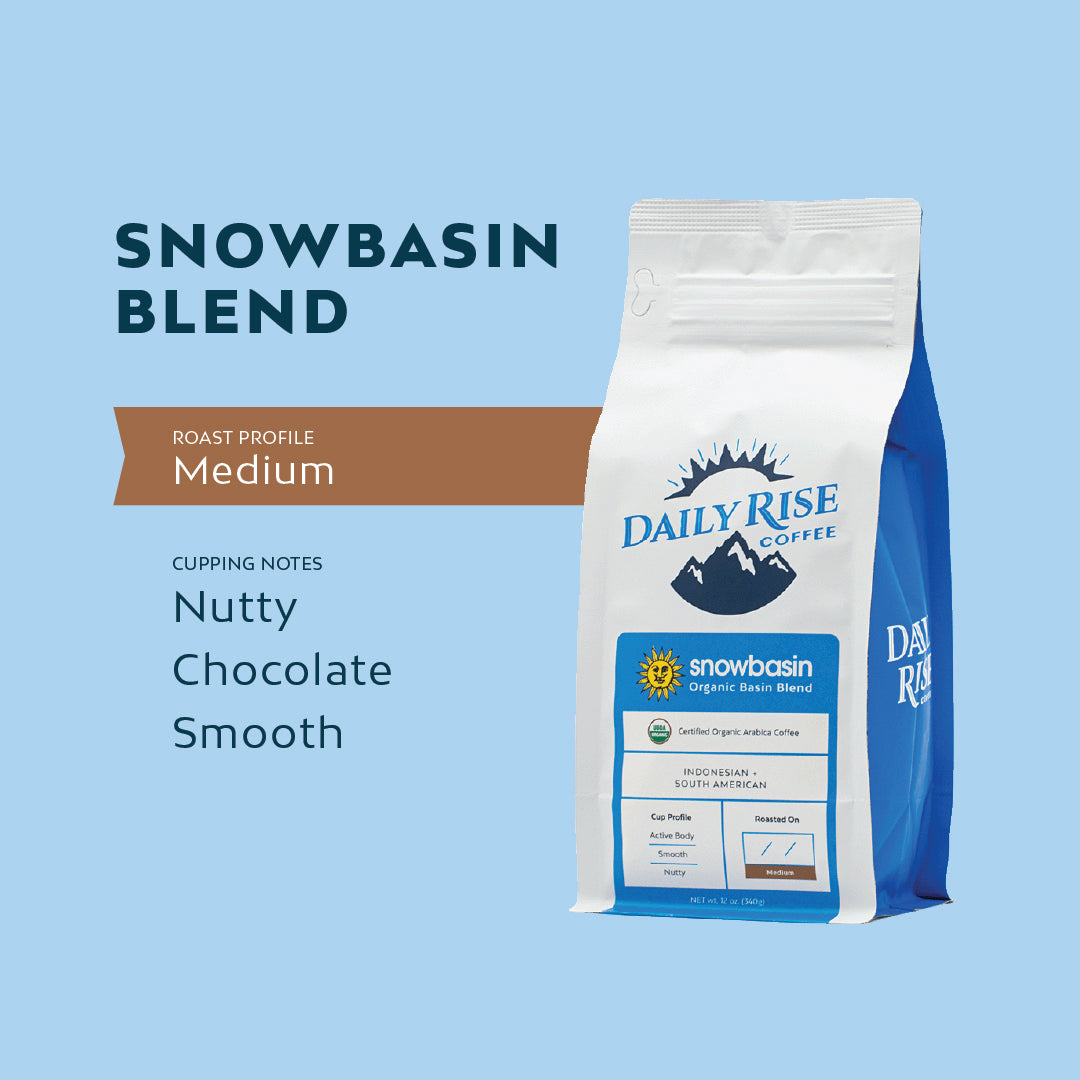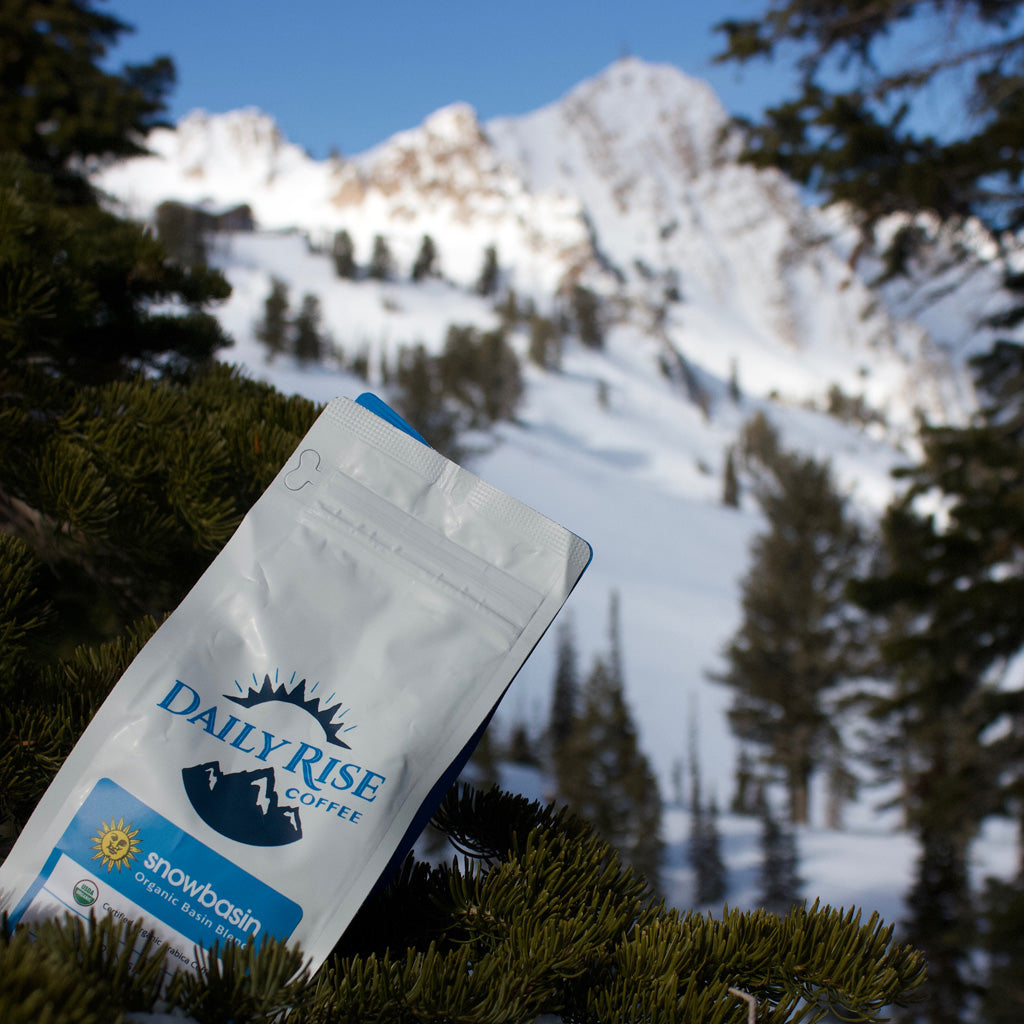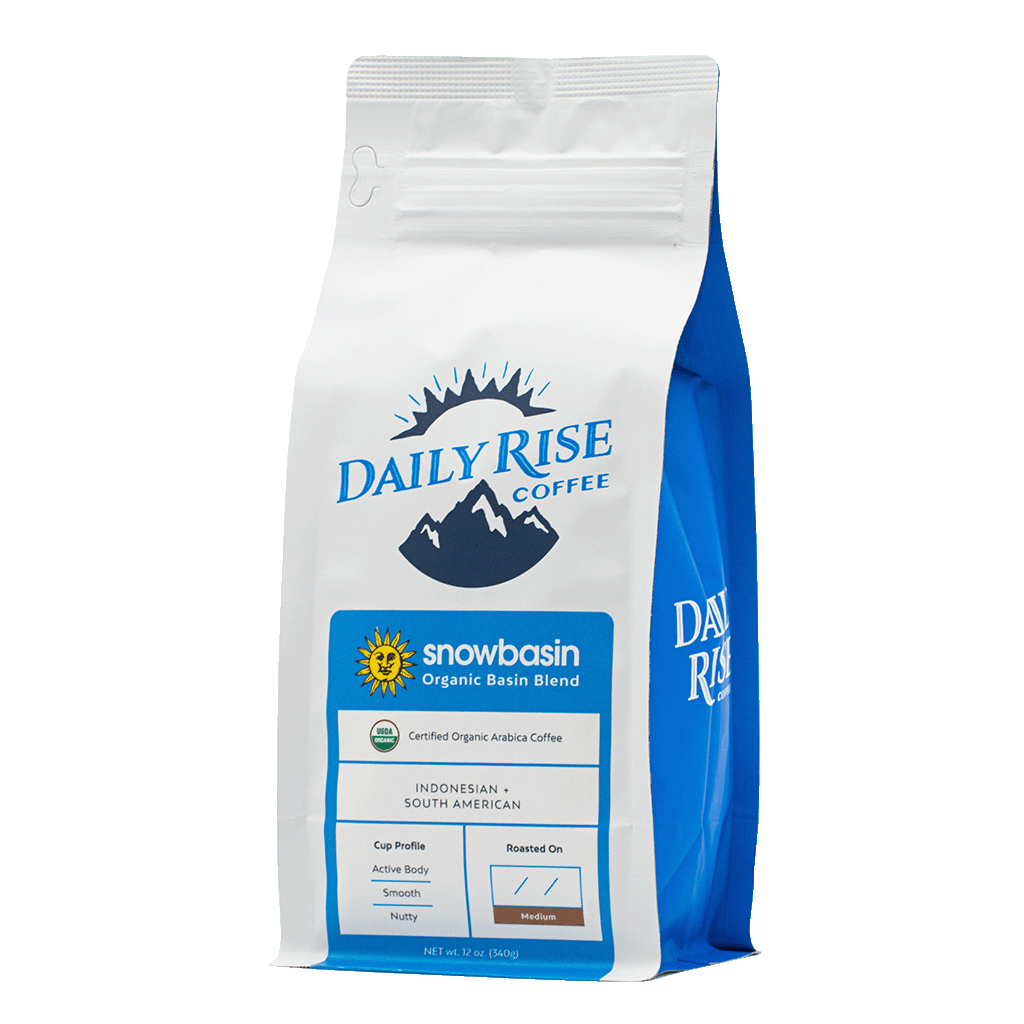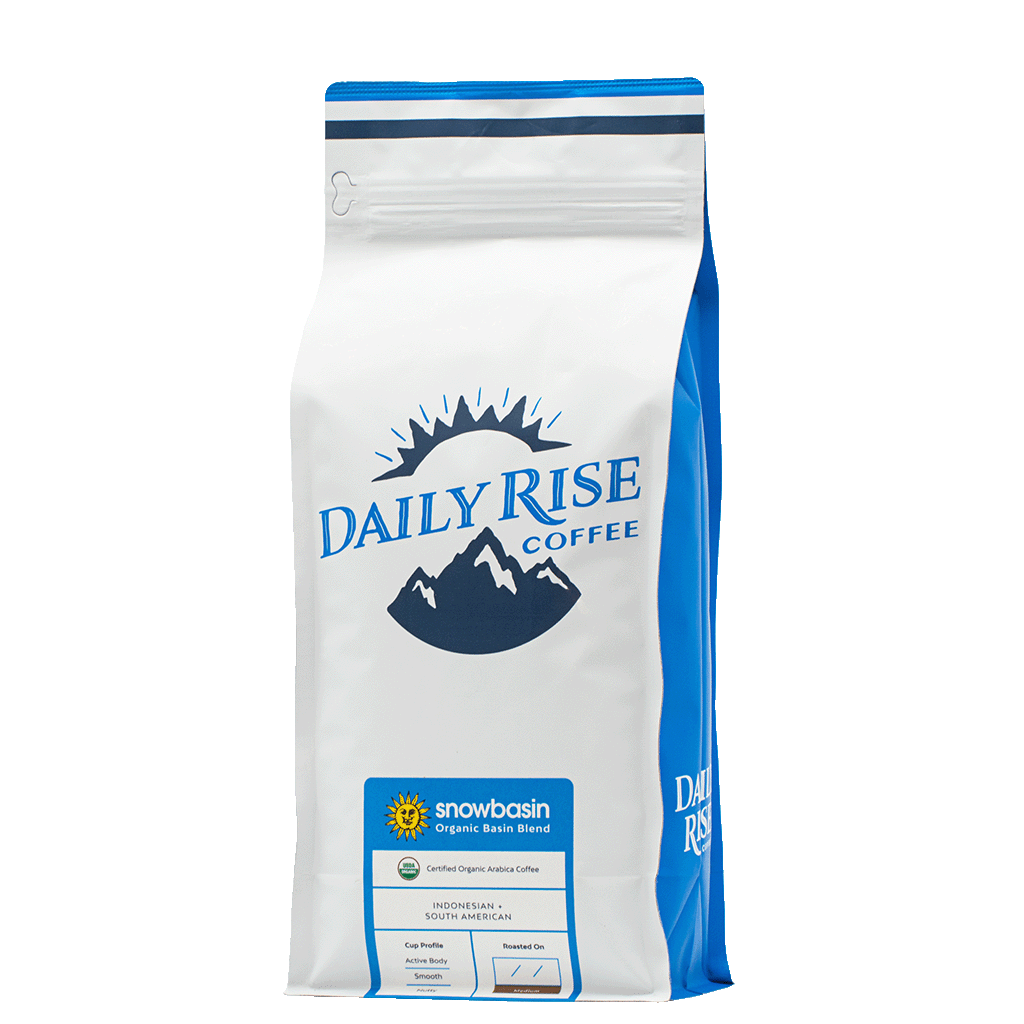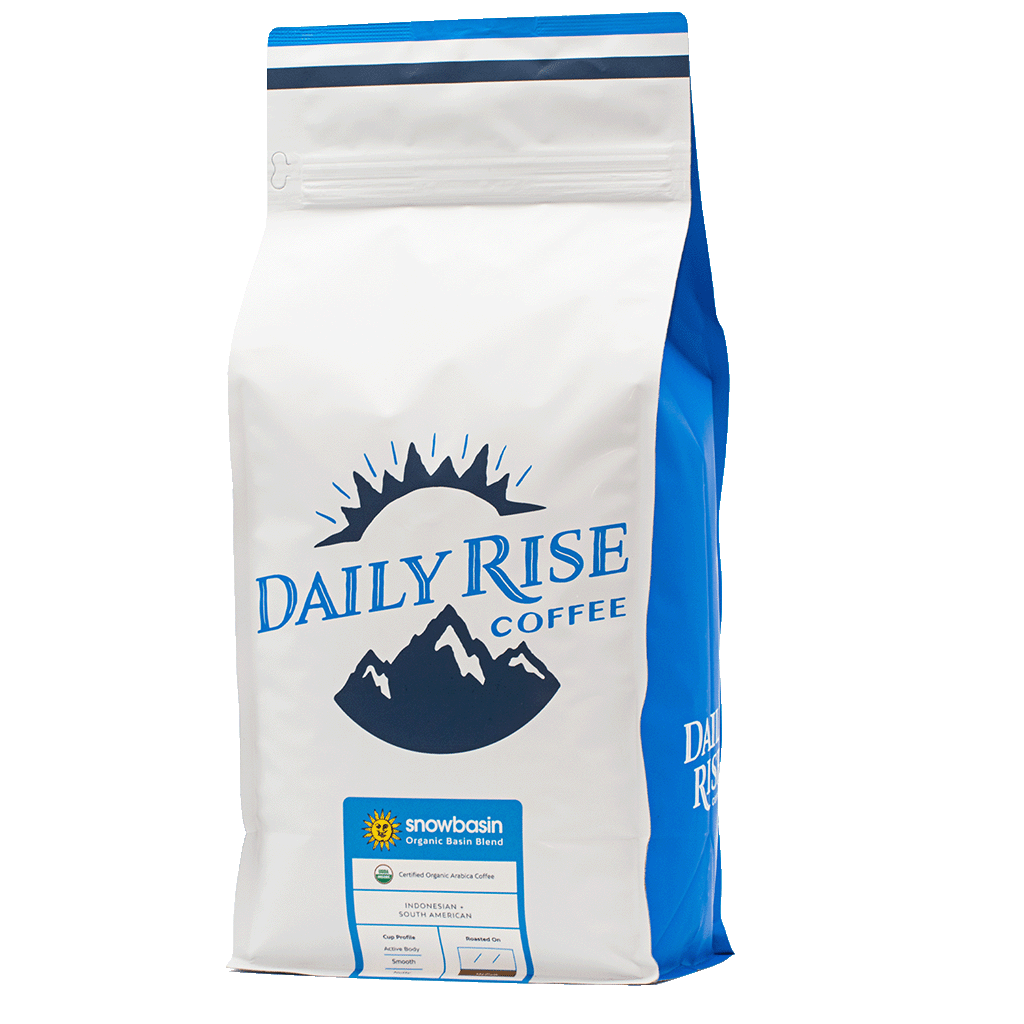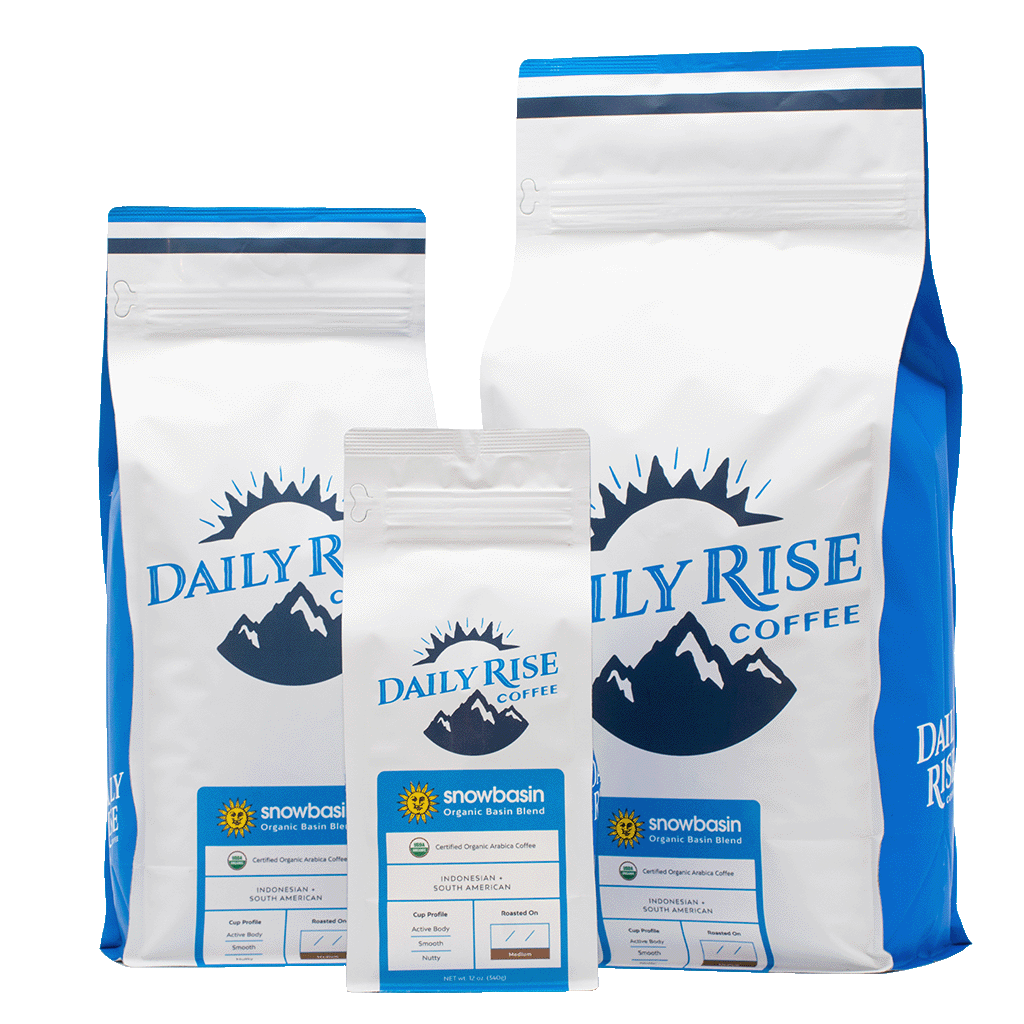 Organic Basin Blend
Roast Profile: Medium
Tasting Notes: Nutty | Chocolate | Smooth
Created to fuel the active lifestyle, the Basin blend is Daily Rise with a twist. The right mix of nutty, chocolate goodness is nostalgia in a cup, taking you right back to your favorite memories on the mountain.
Story of the Bean
Created specifically for Snowbasin Resort in northern Utah, the Basin blend is a medium roast reminiscent of our Daily Rise staple flavors. Whether on skis, boards, snowshoes, bikes or in your hiking boots, this medium roast helps capture and create your favorite moments in the mountains.

Try Also
Wilderness Blend, Brazil, Papua New Guinea