FREE SHIPPING on all orders over $49!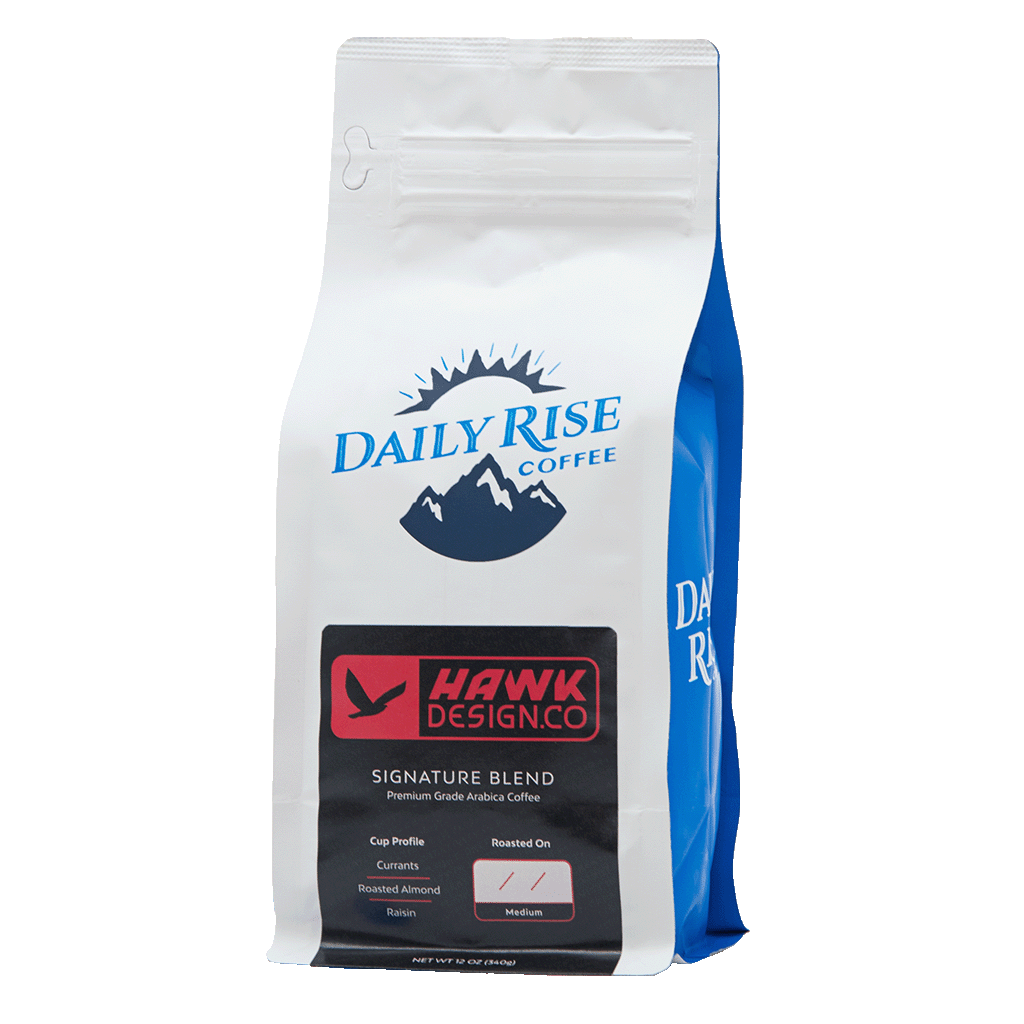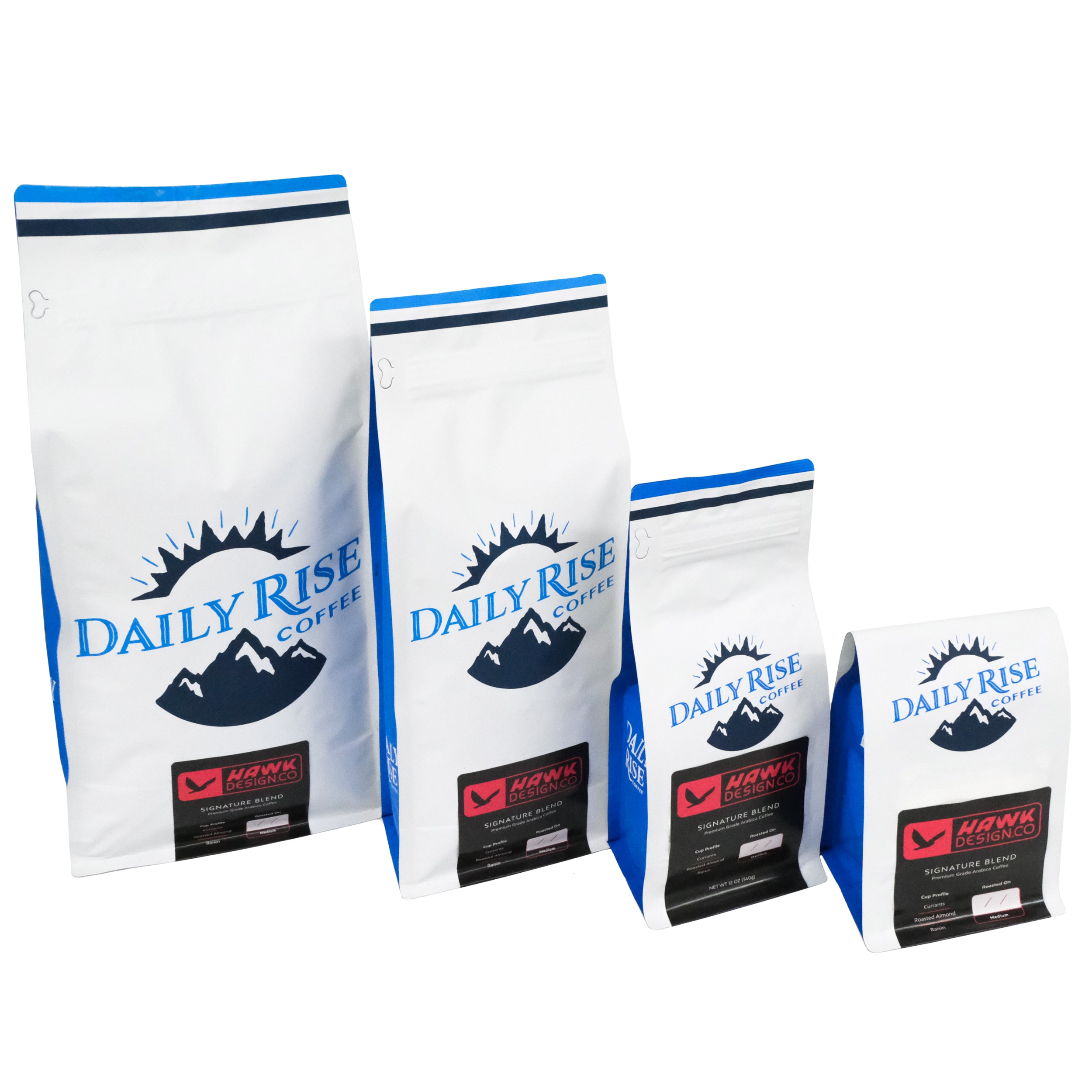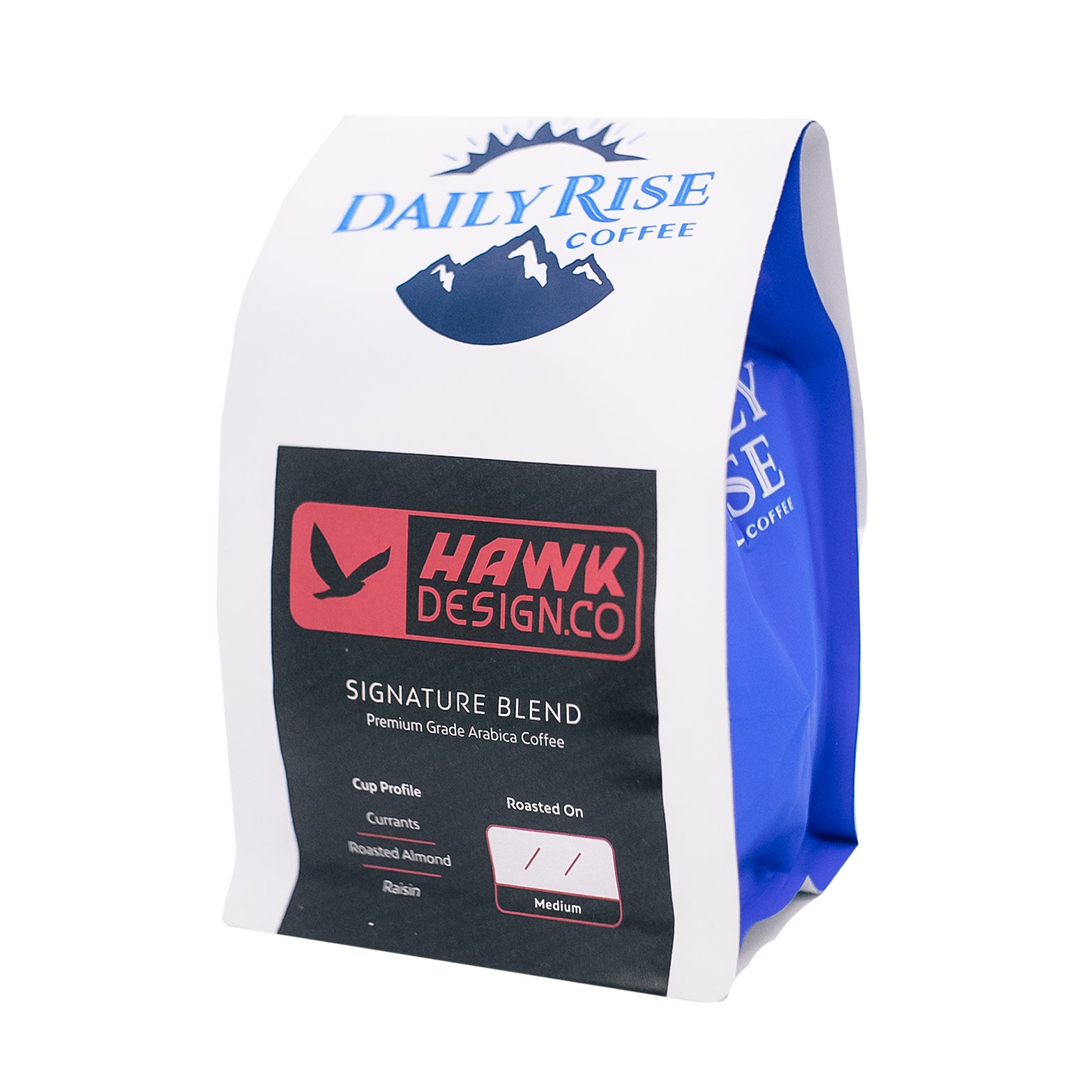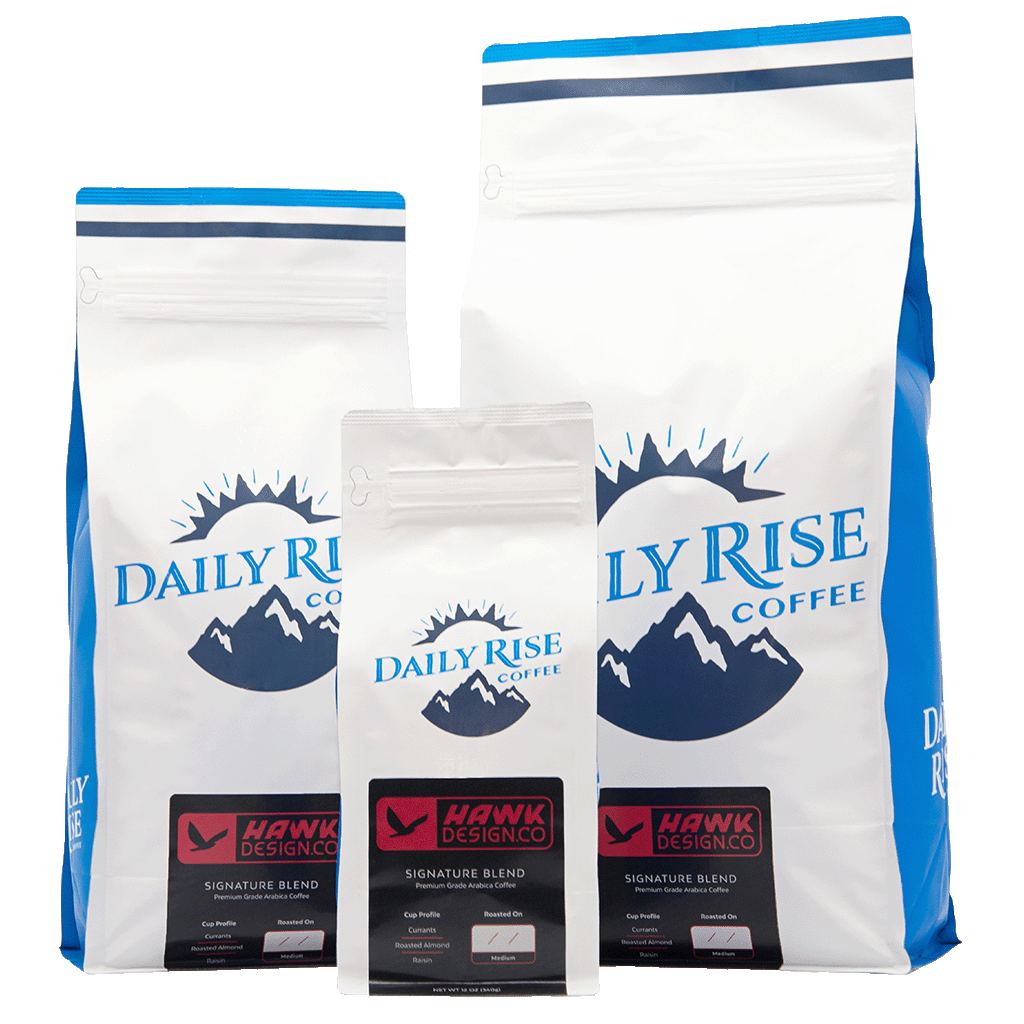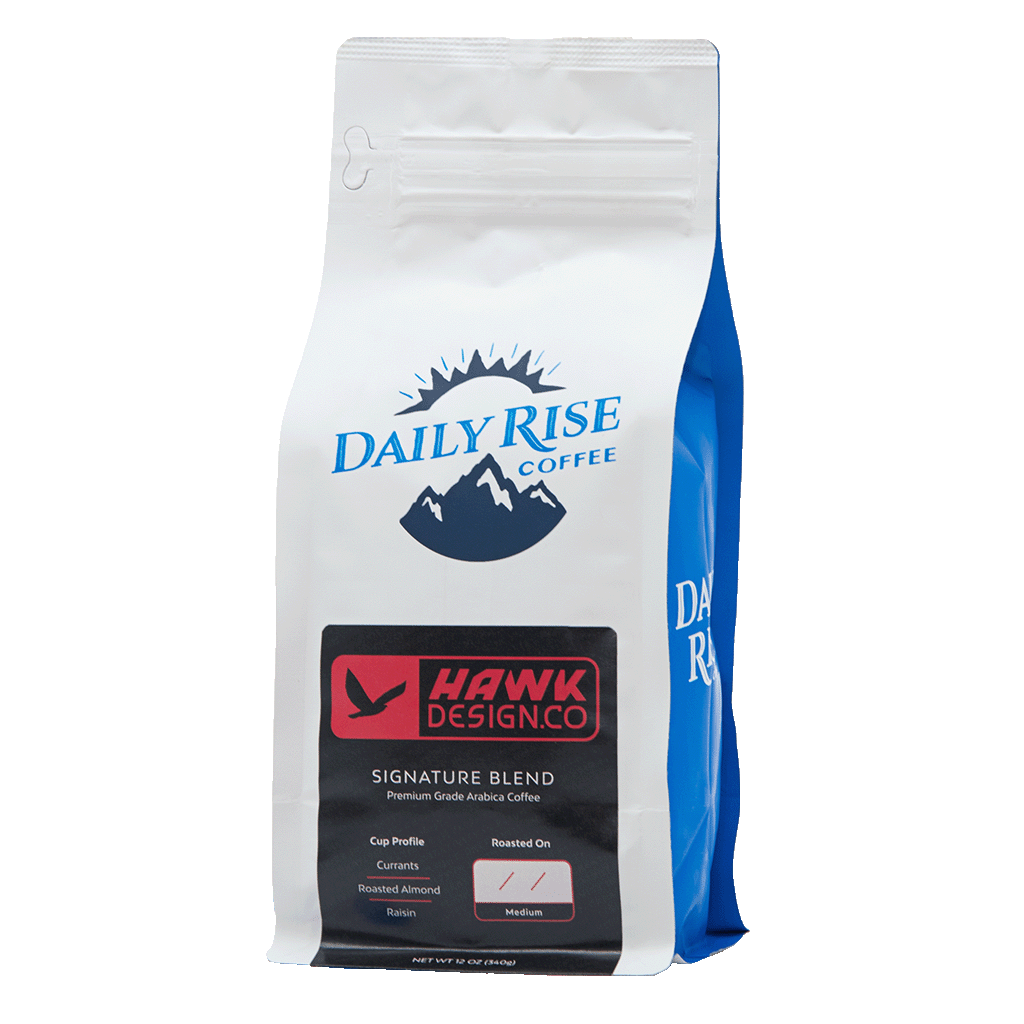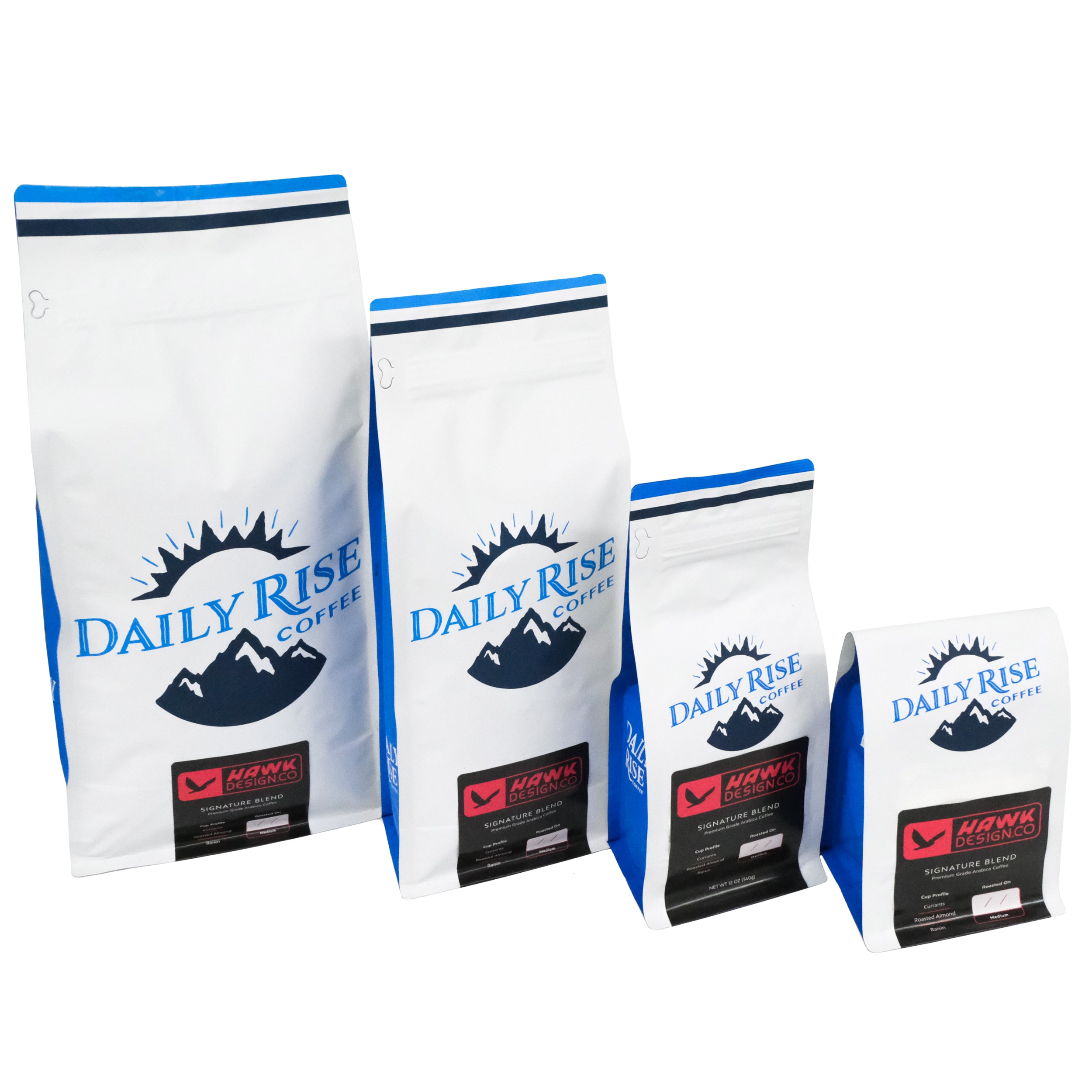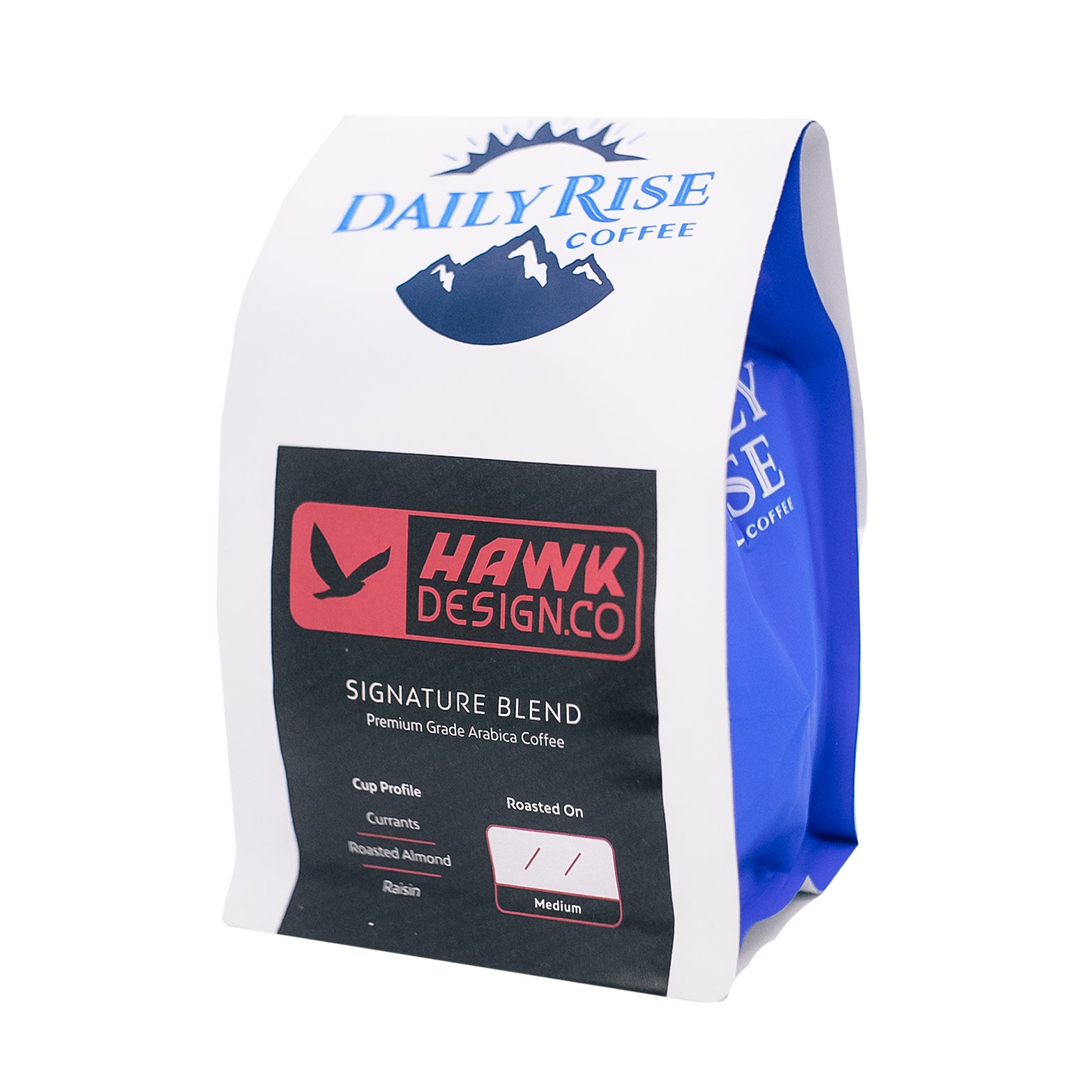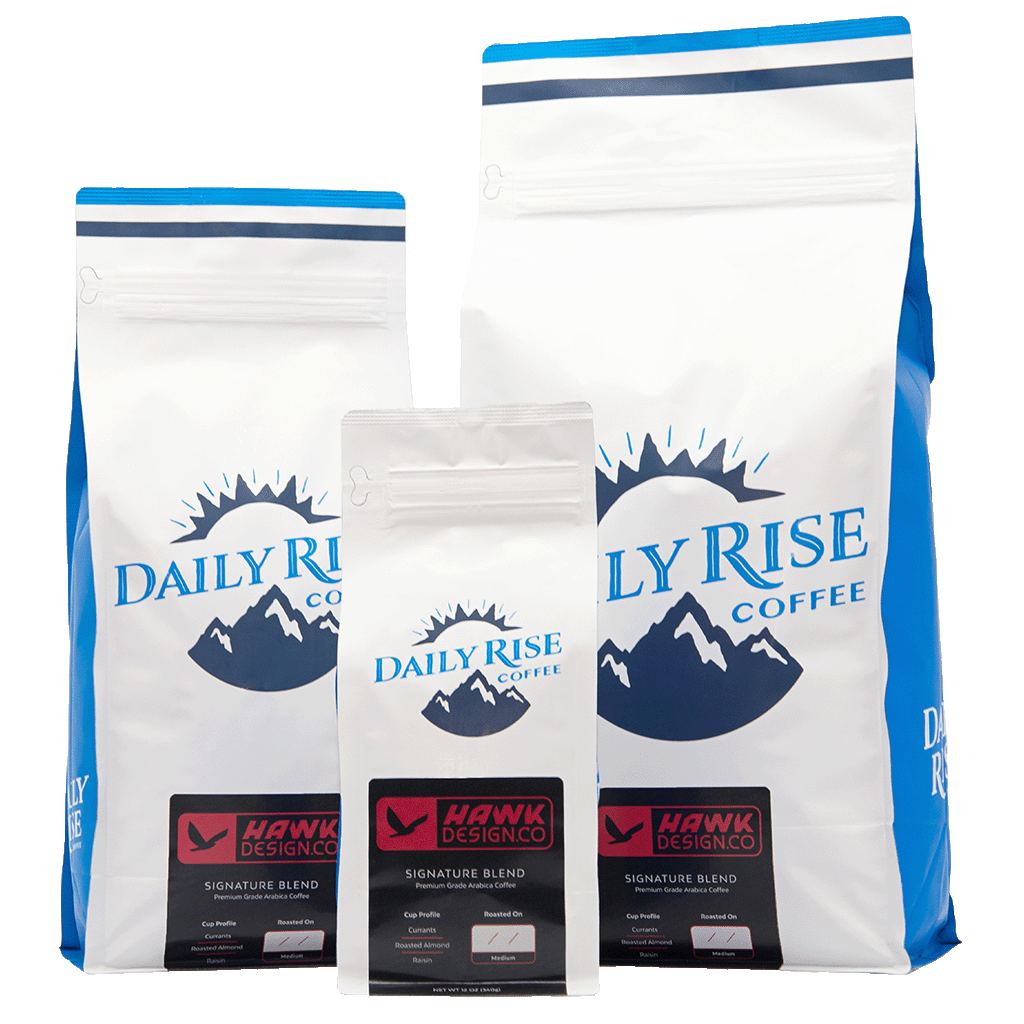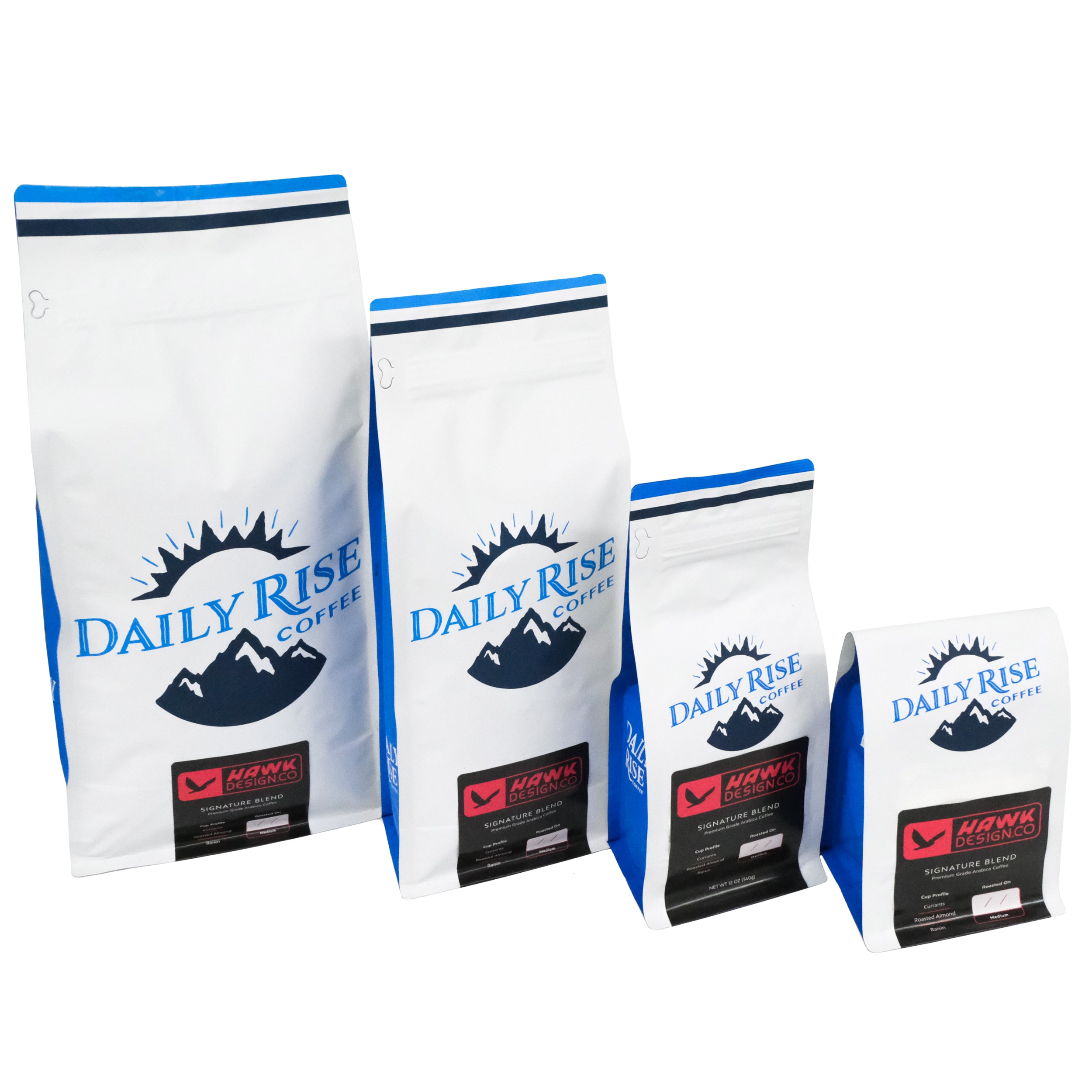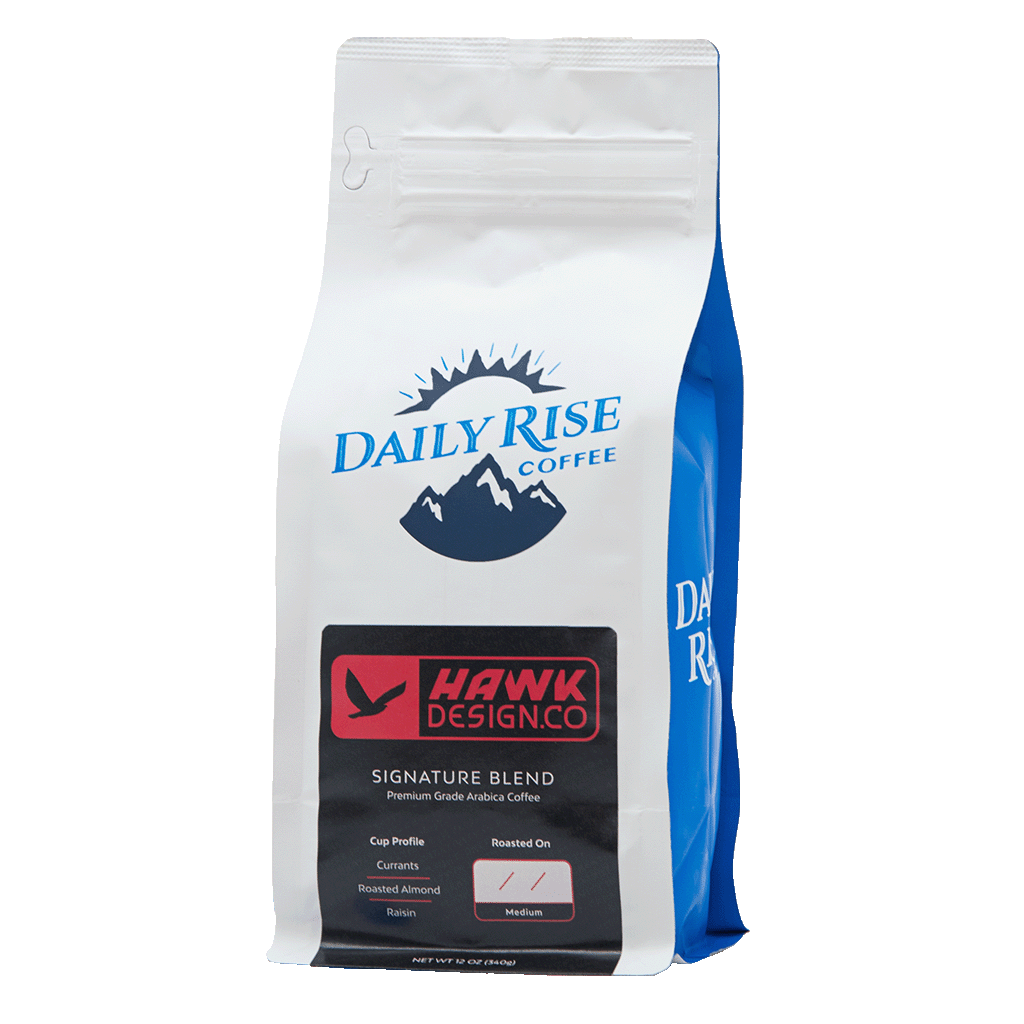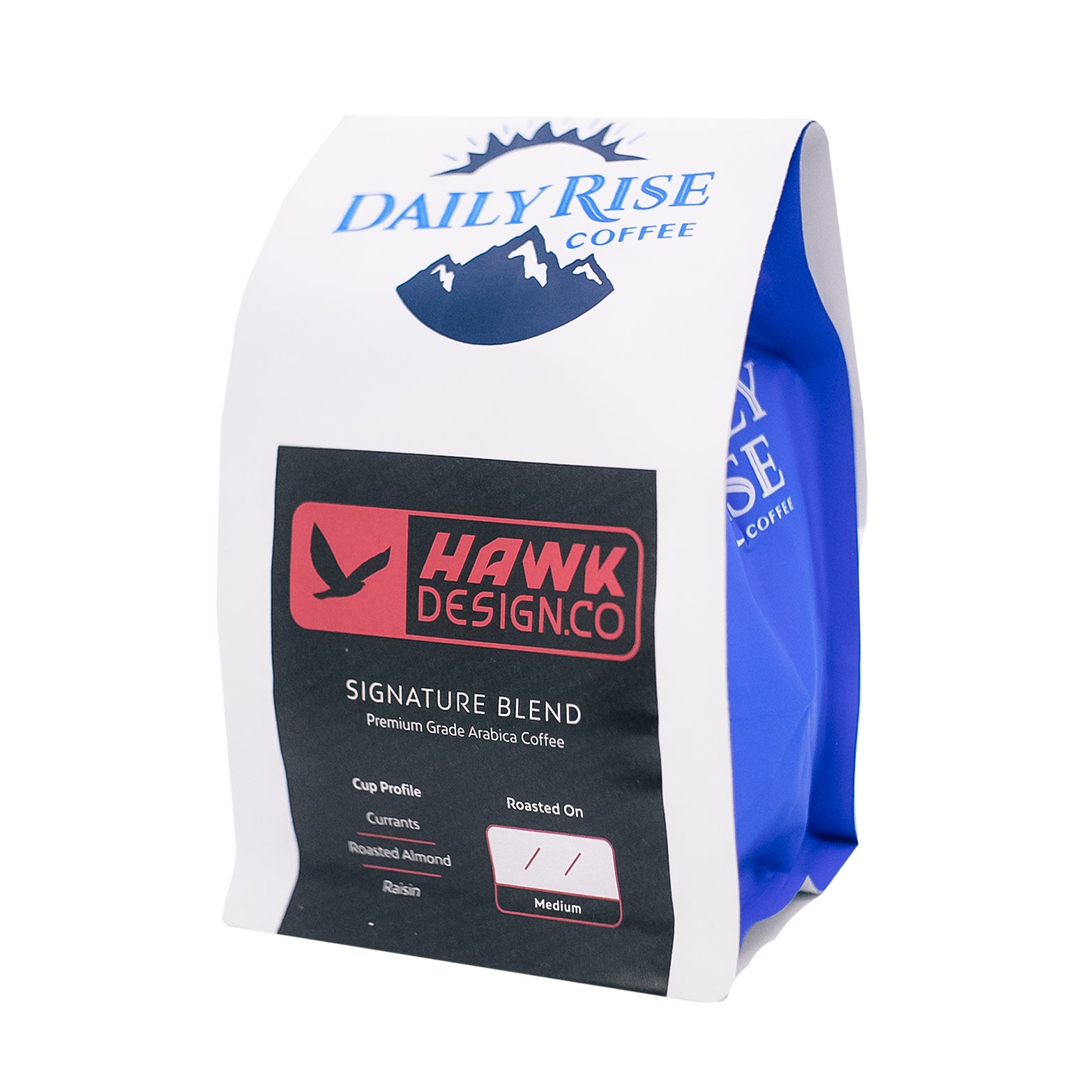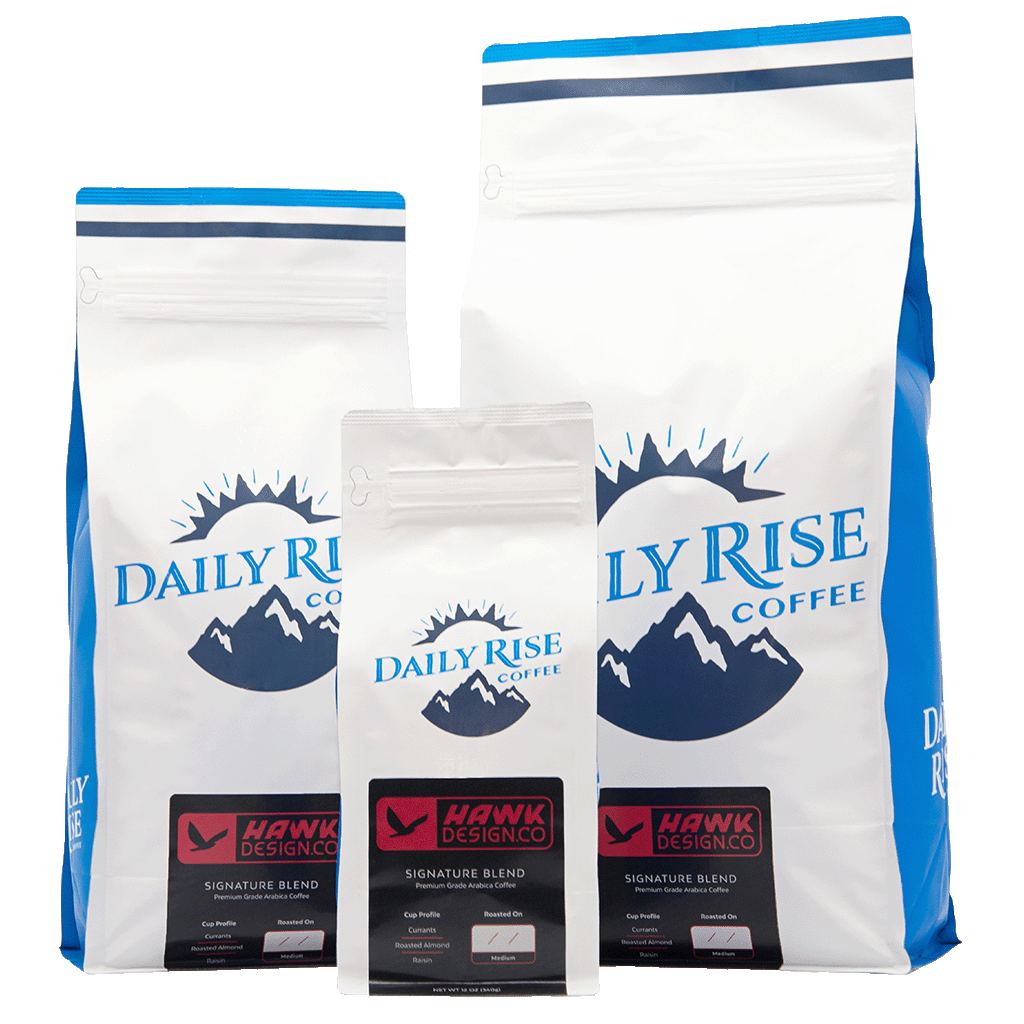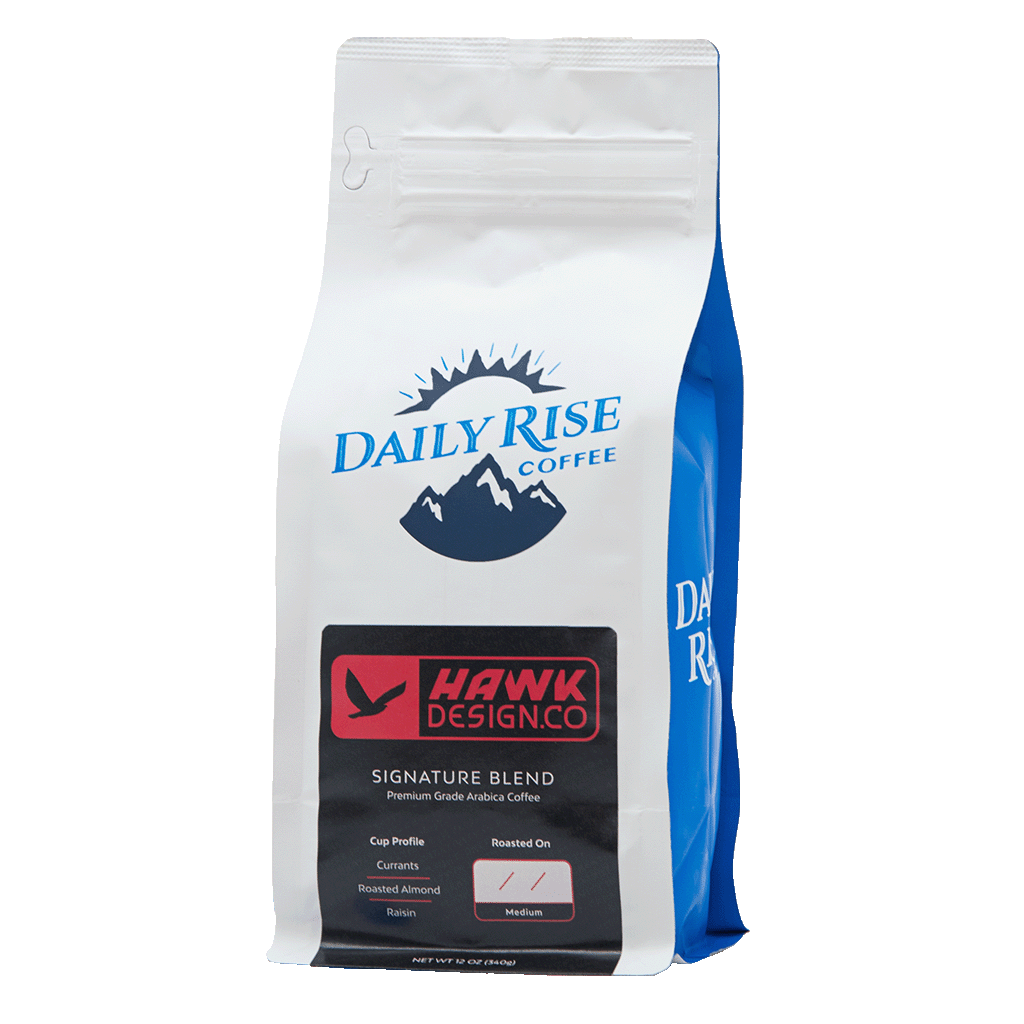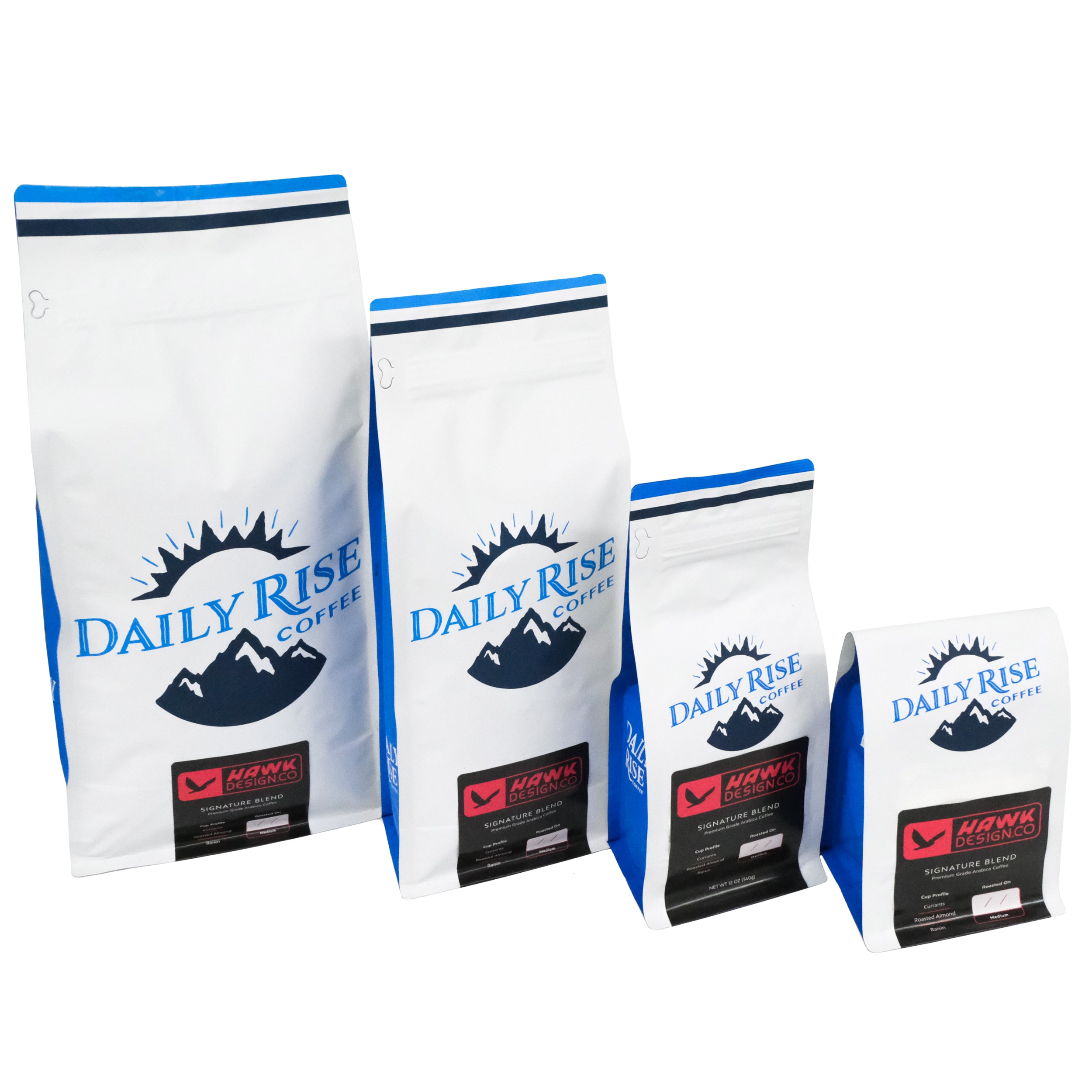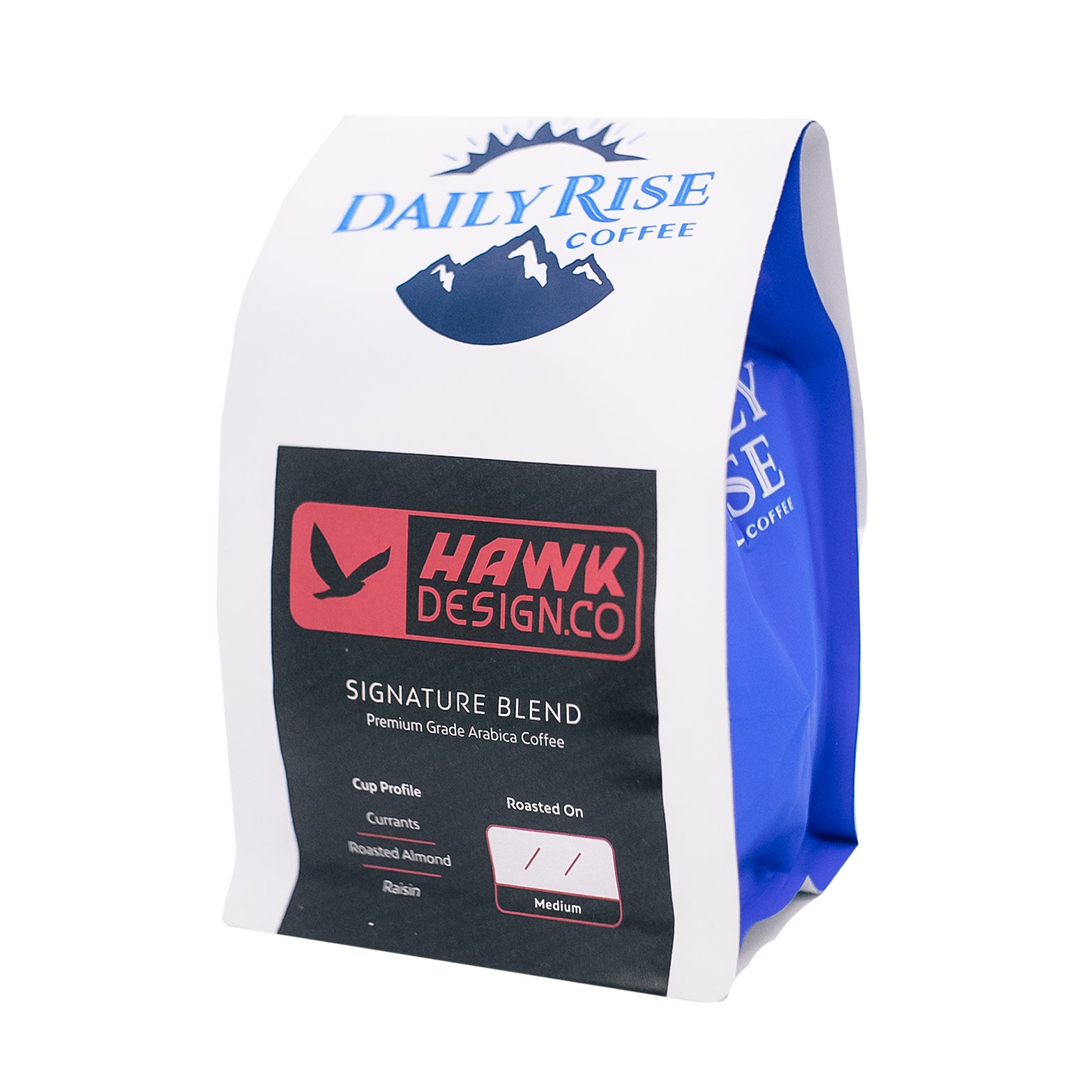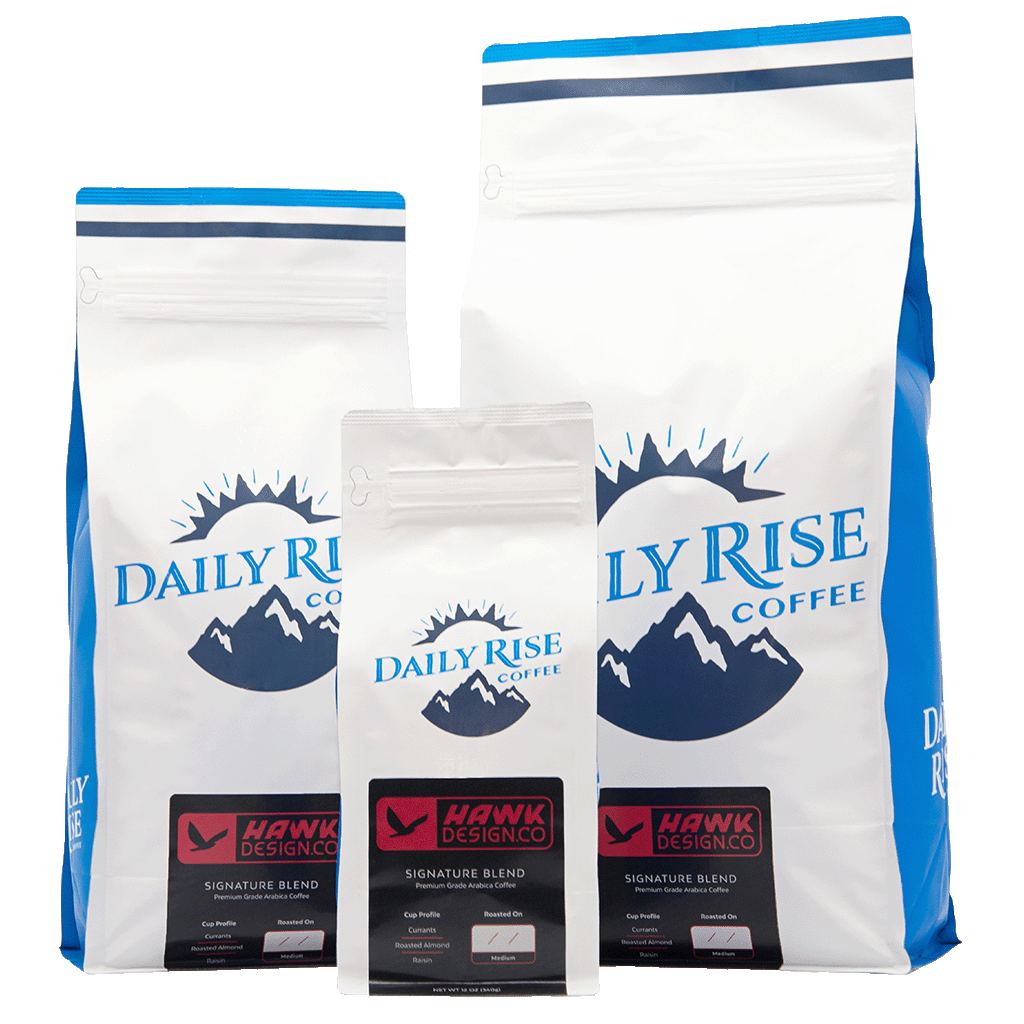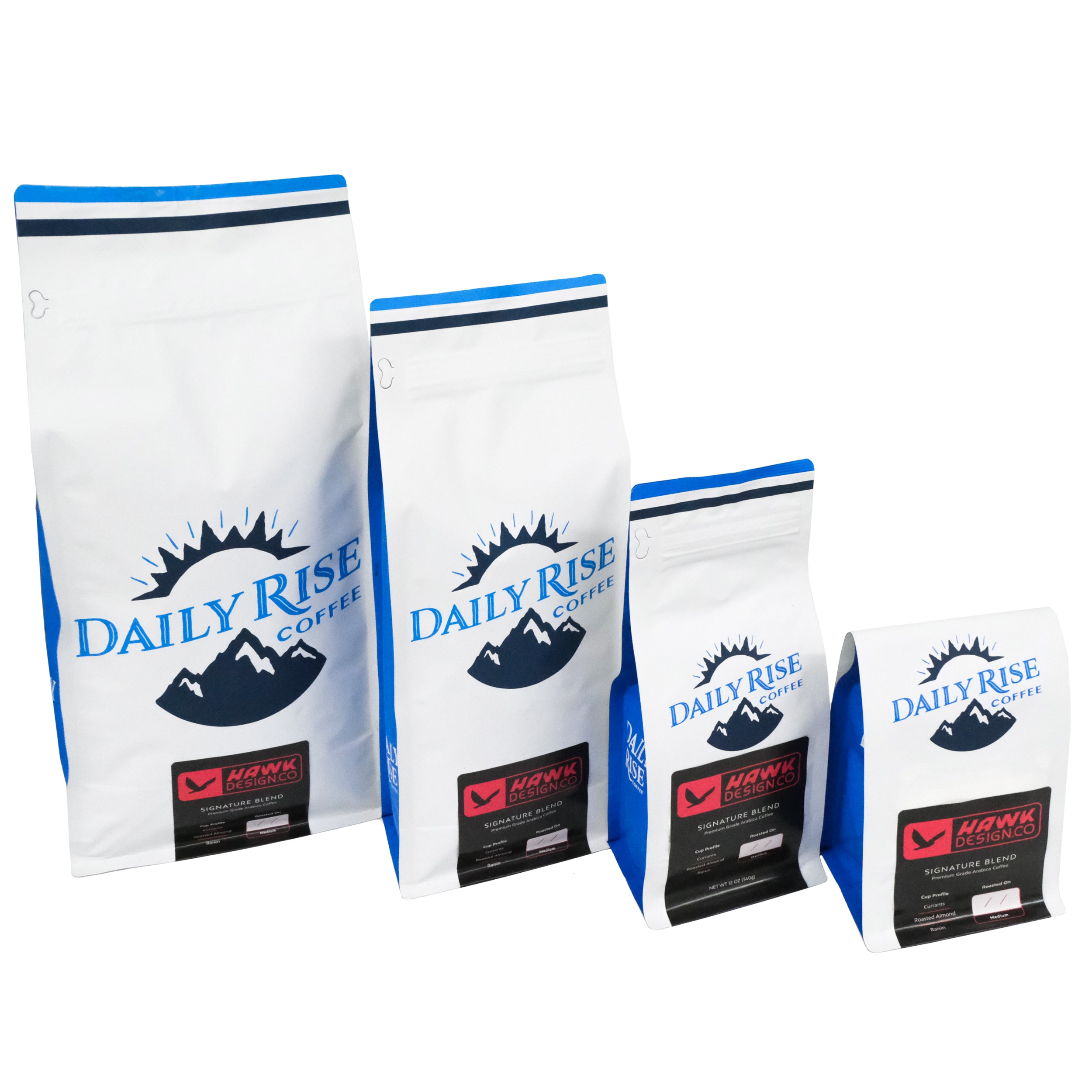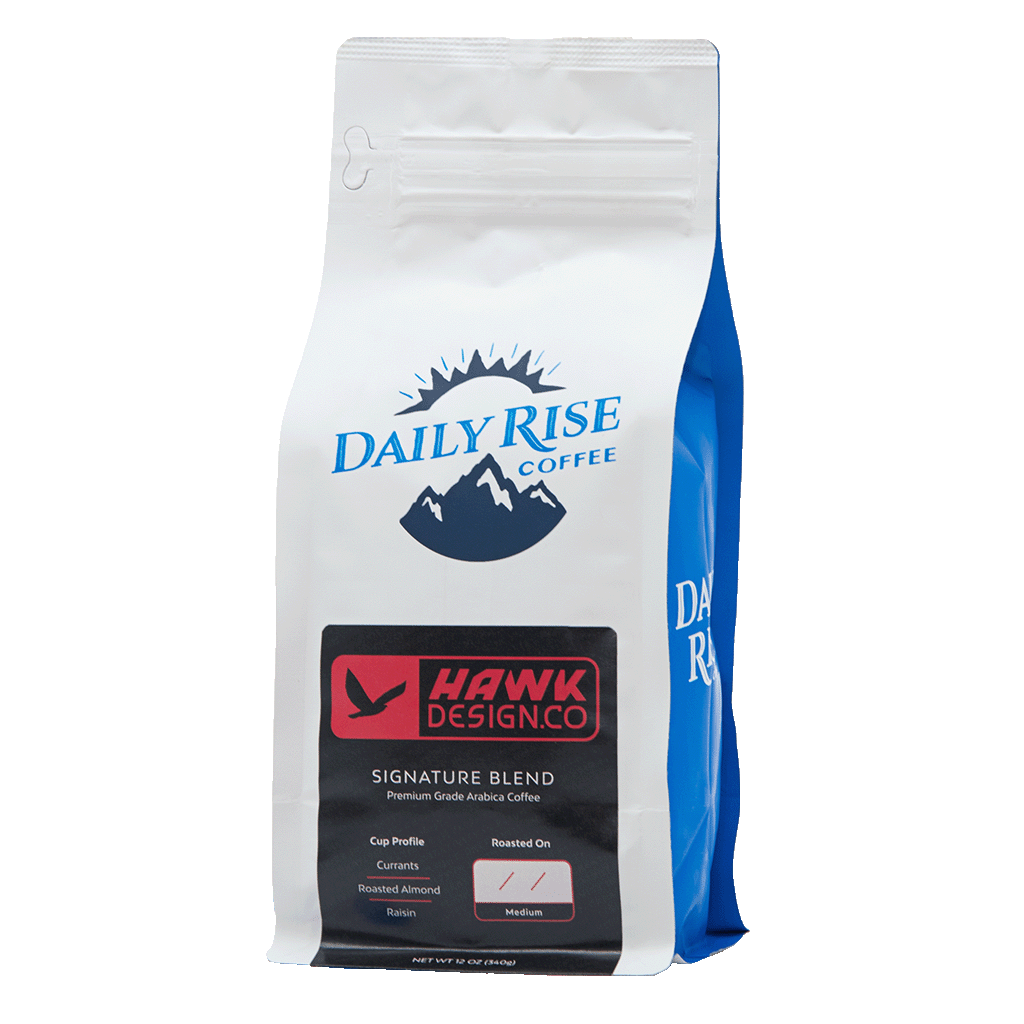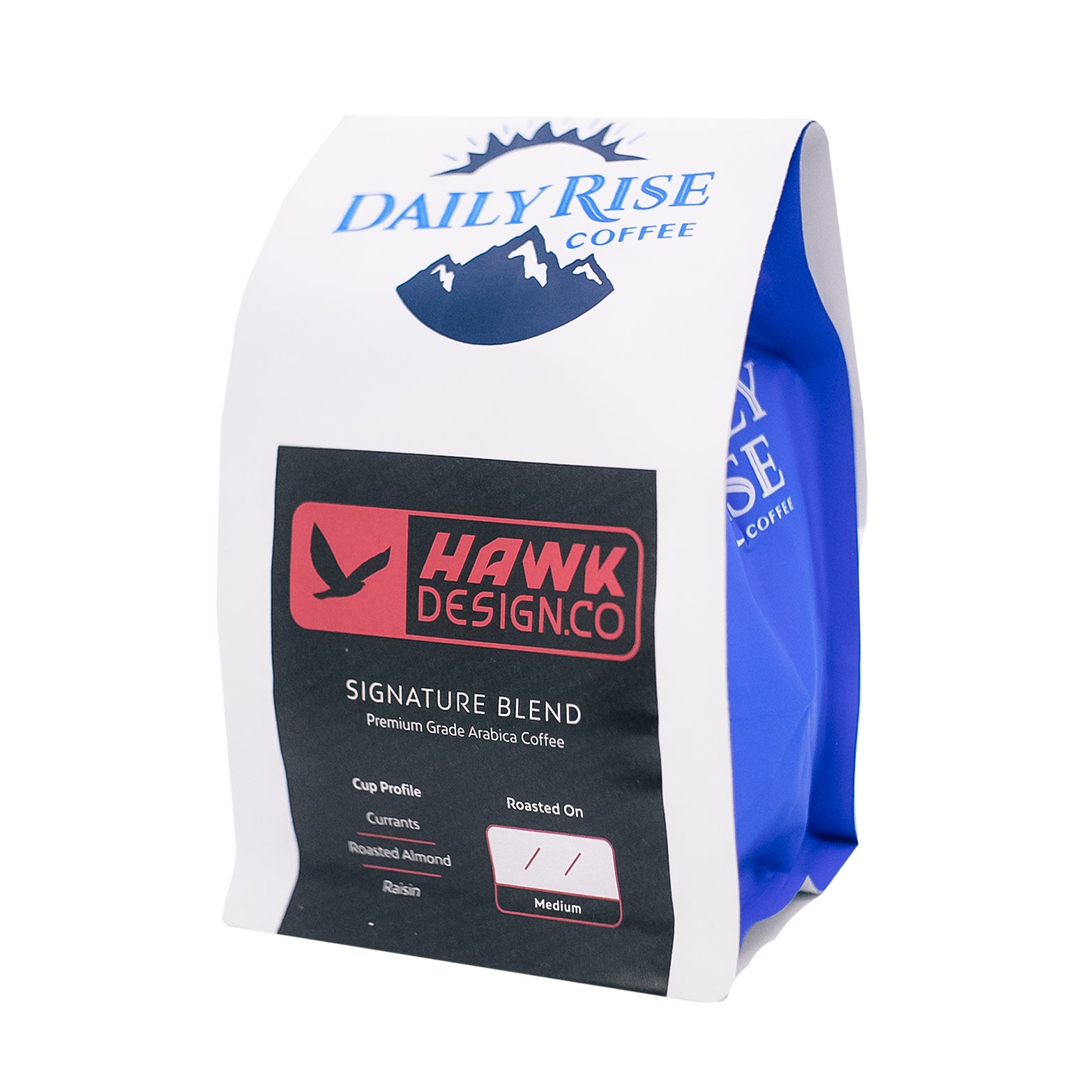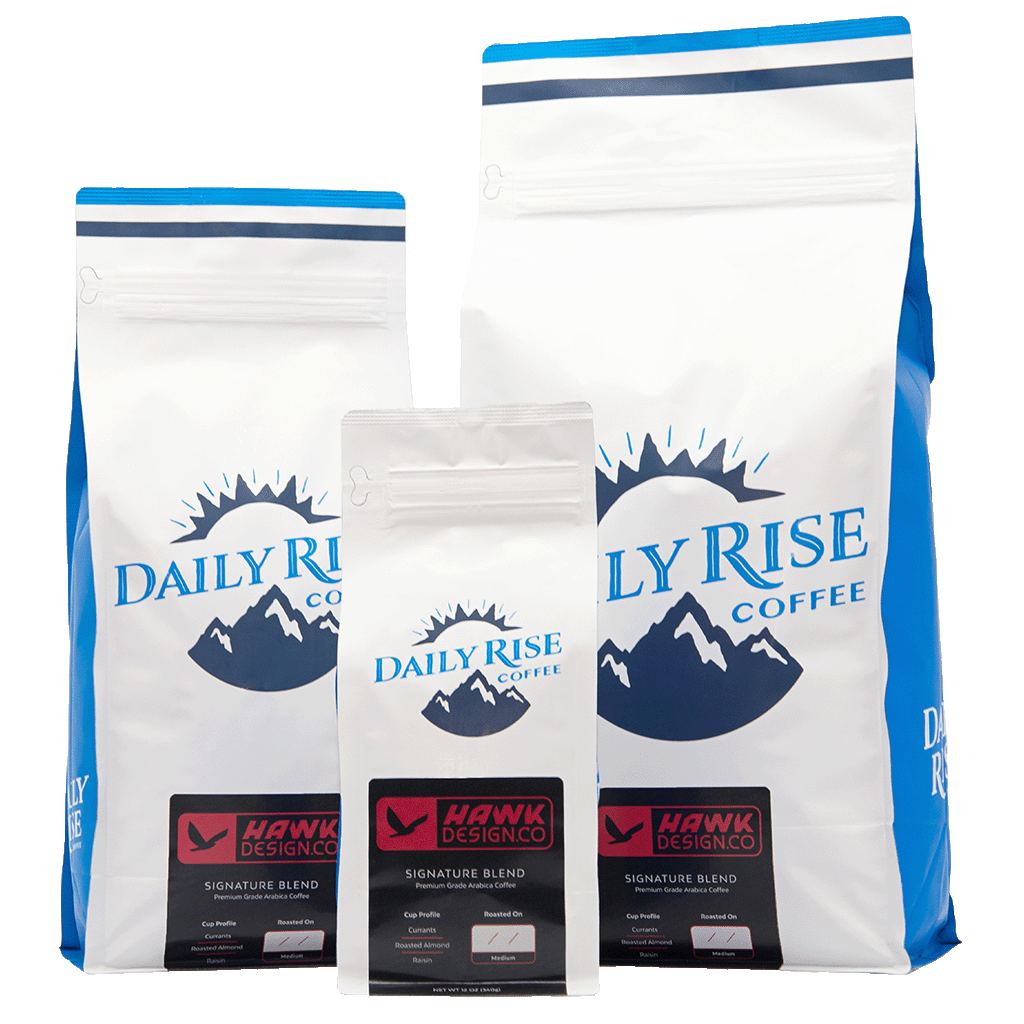 Hawk Design Signature Blend
Roast Profile: Medium
Tasting Notes: Currants / Roasted Almond / Raisin
This signature blend combines balance with a complex depth of flavor and has a smooth finish. This blend embodies a dry sweetness that could be found in currants, a slight smoked almond body, and it finishes with the sweet richness of a raisin.
Region : Africa, Central, & South America
Story of the Bean
Hawk Design is a freelance graphic design studio based in Ogden, Utah. Our paths crossed in 2017 at the time we were looking to re-brand Daily Rise Coffee and create some new packaging. It just so happens that Cody, the founder of Hawk Design, is nearly as crazy about coffee as we are. In 2022 we decided to collaborate on a blend that was unique, a one of a kind.
This has been a fun collaboration and we are looking forward to sharing this blend with all our Daily Risers!