FREE SHIPPING on all orders over $49!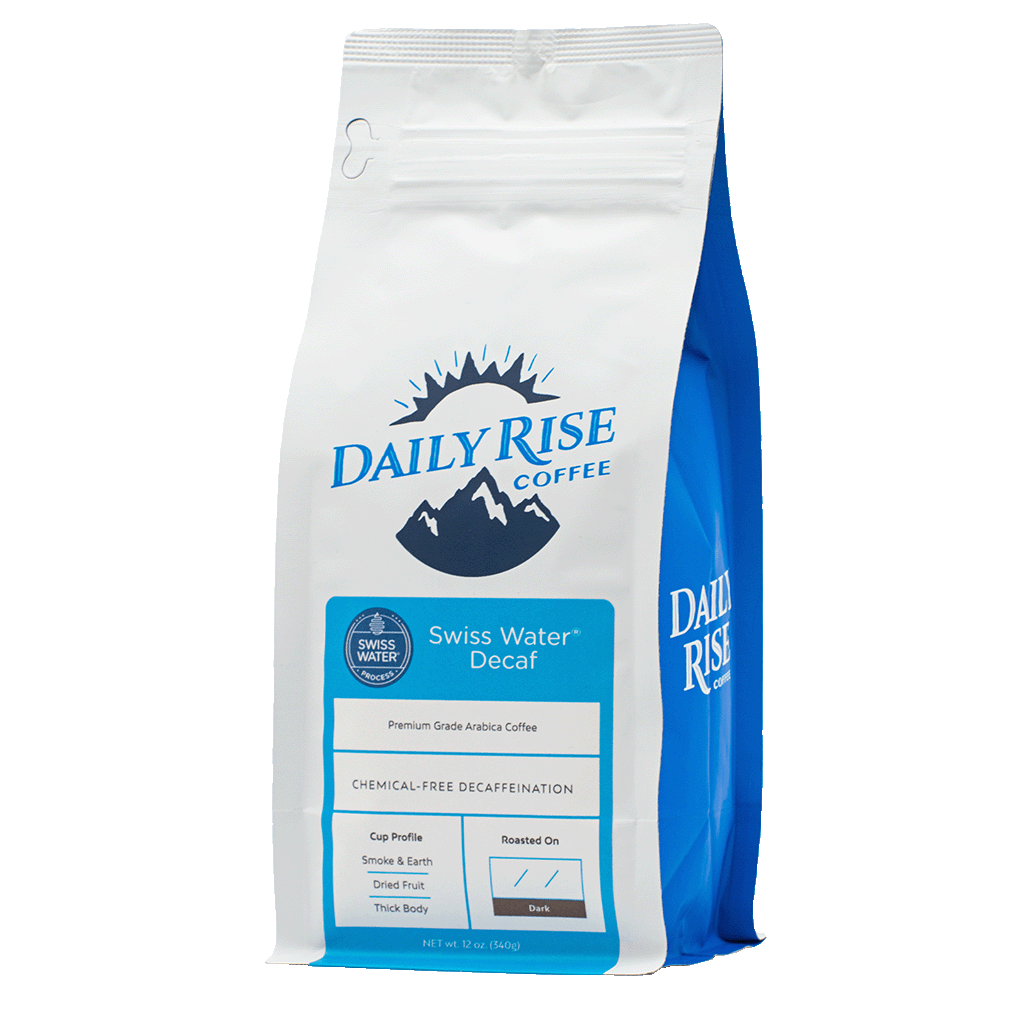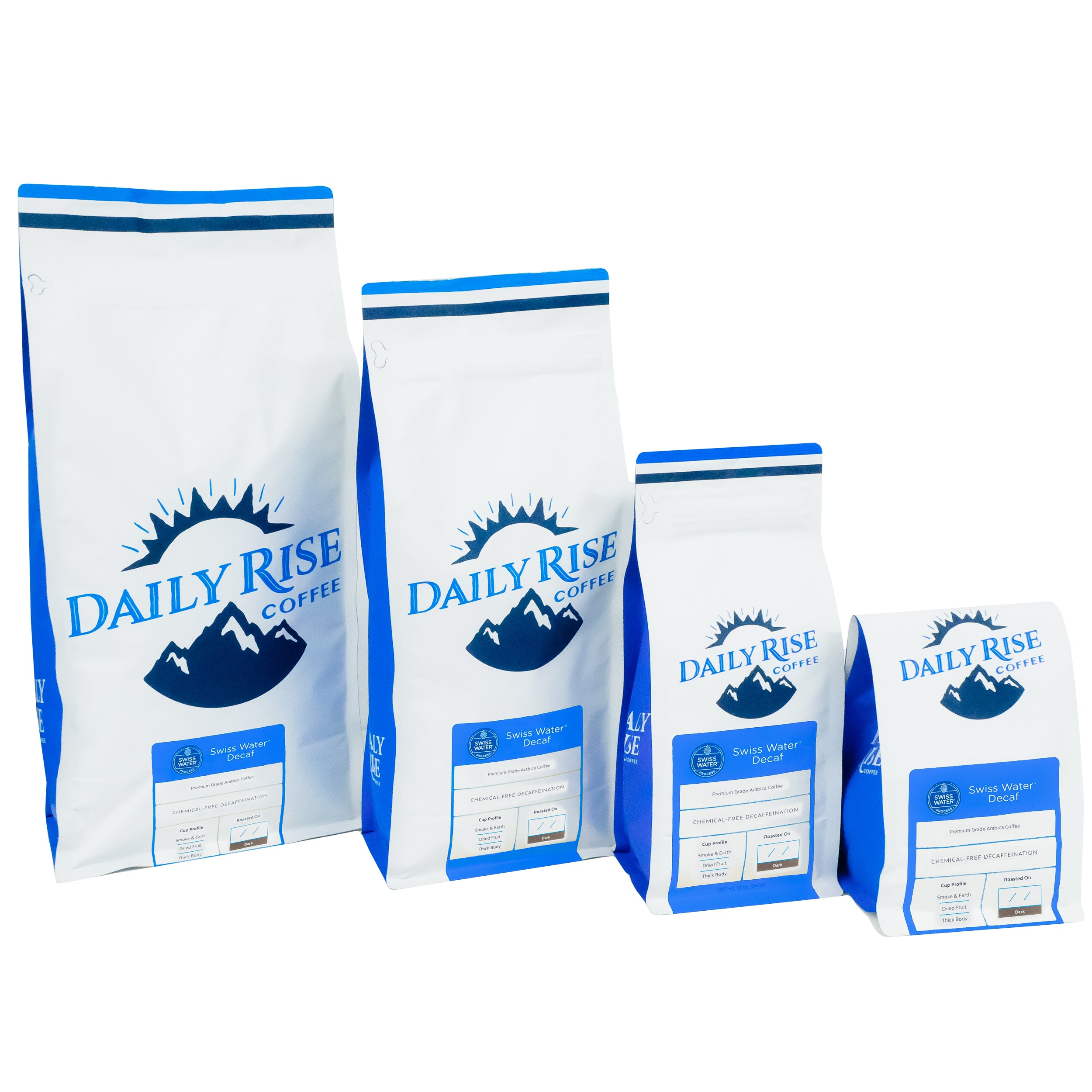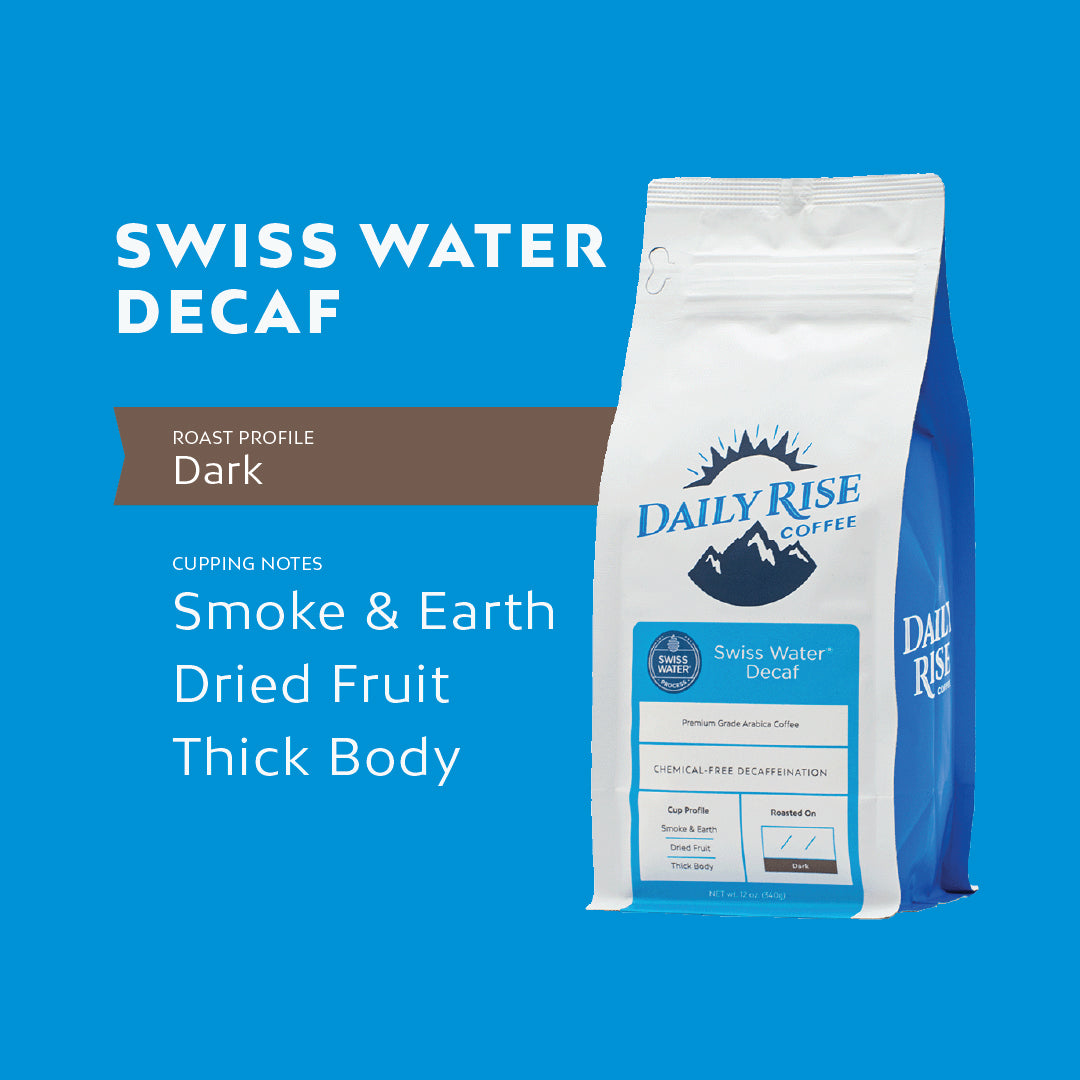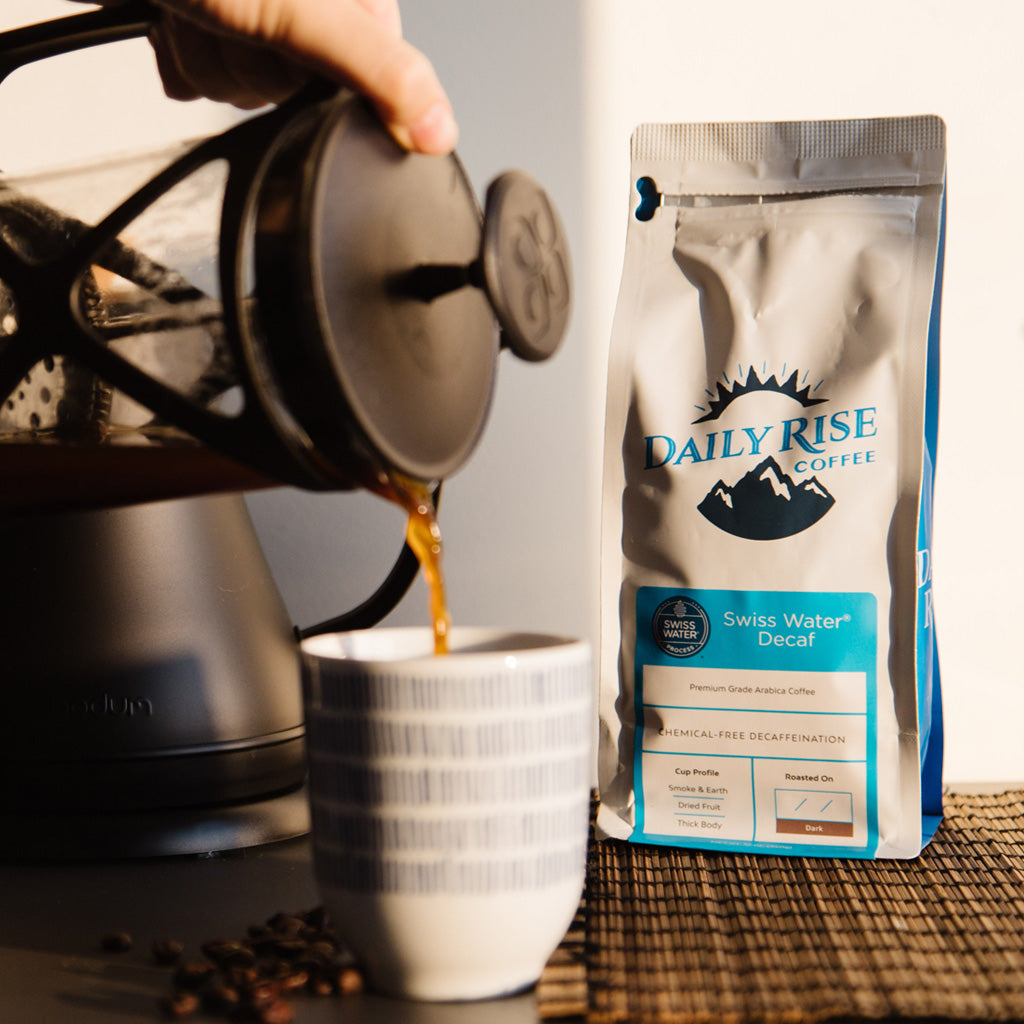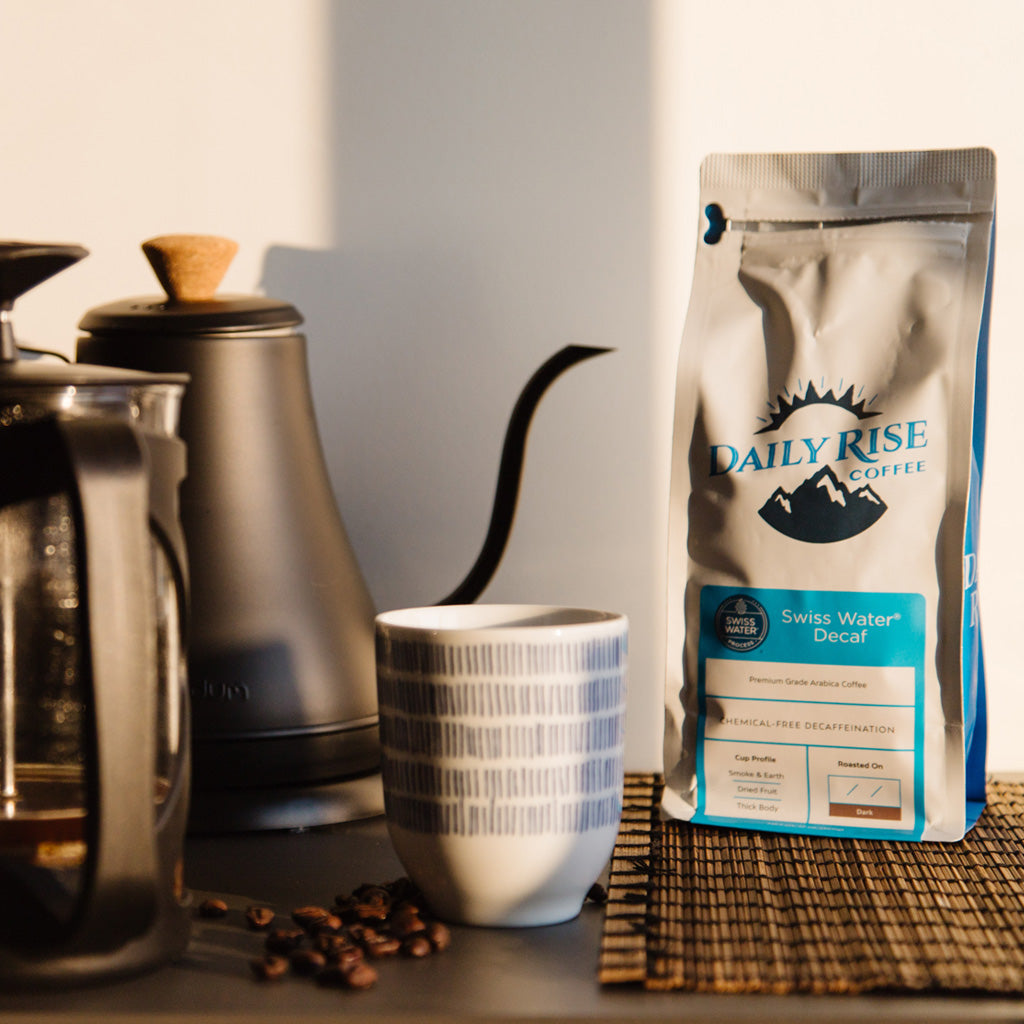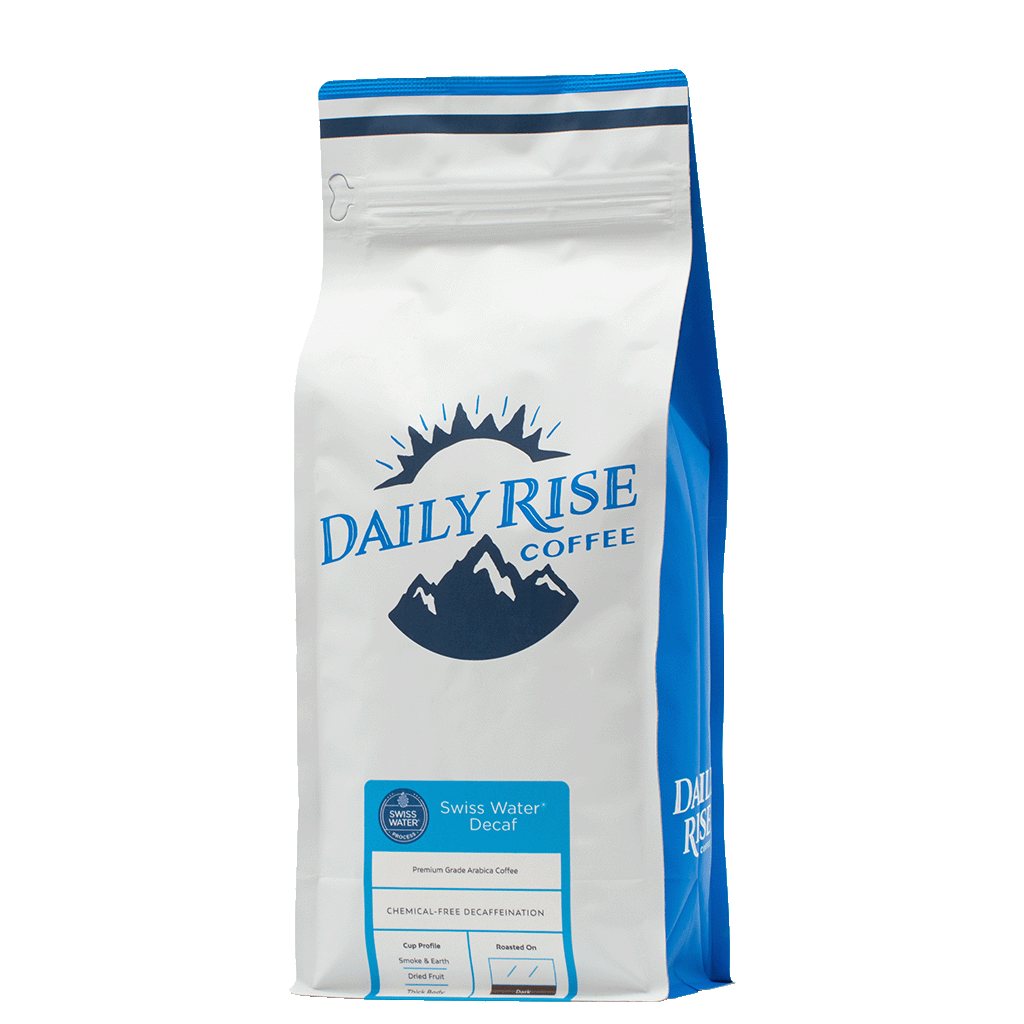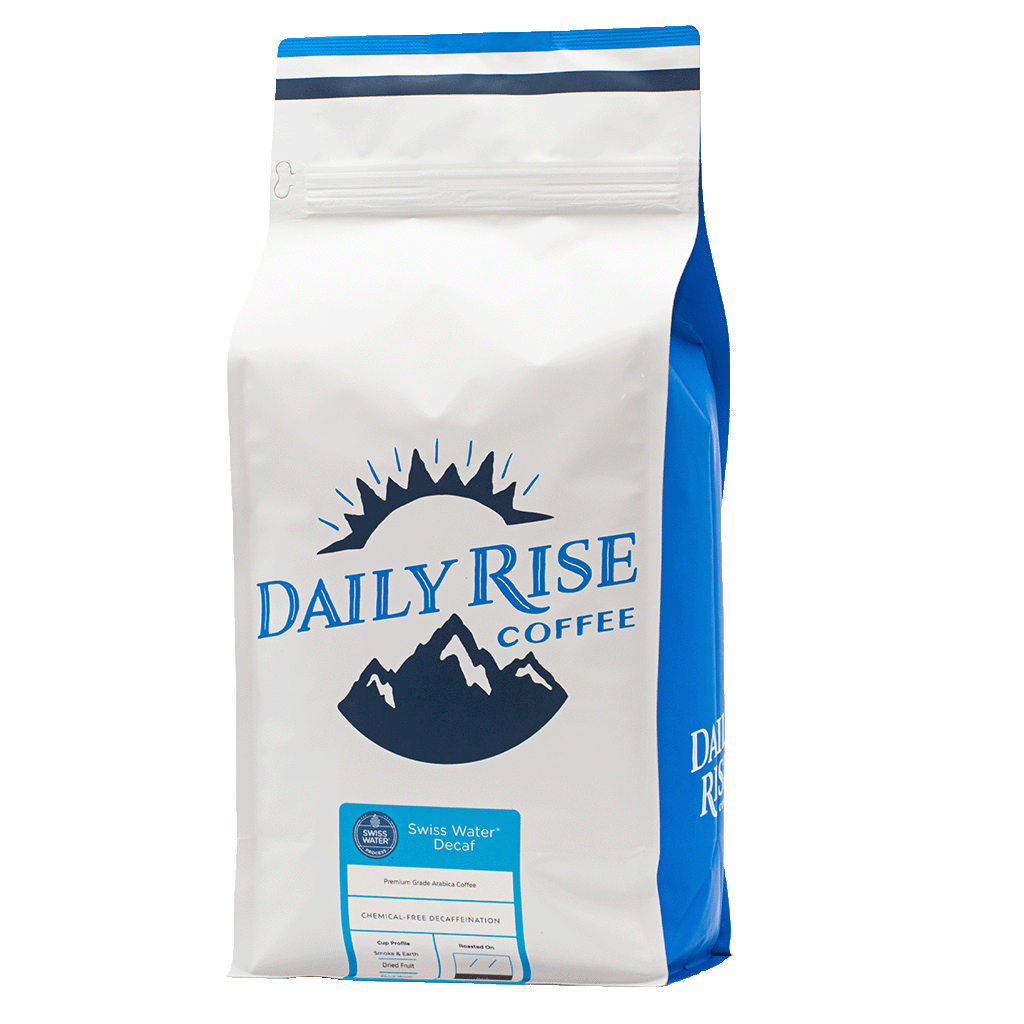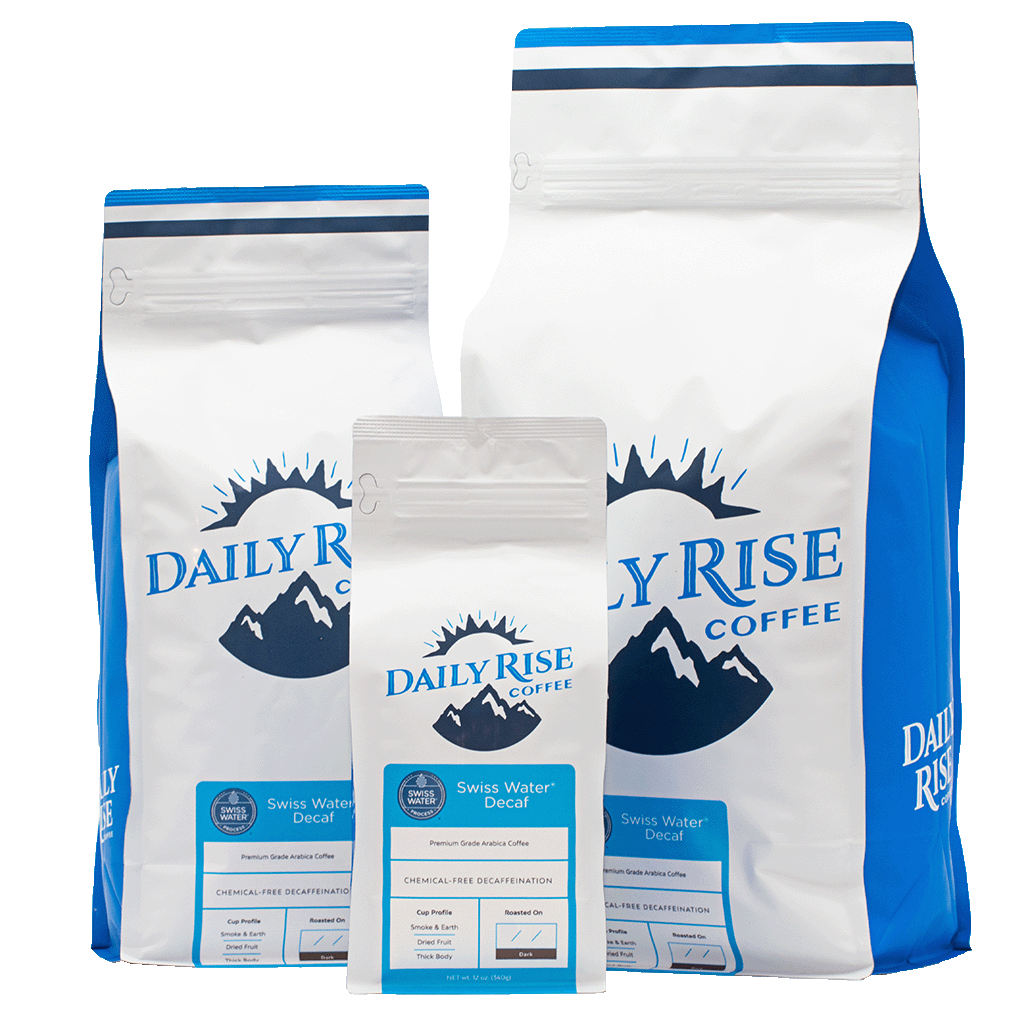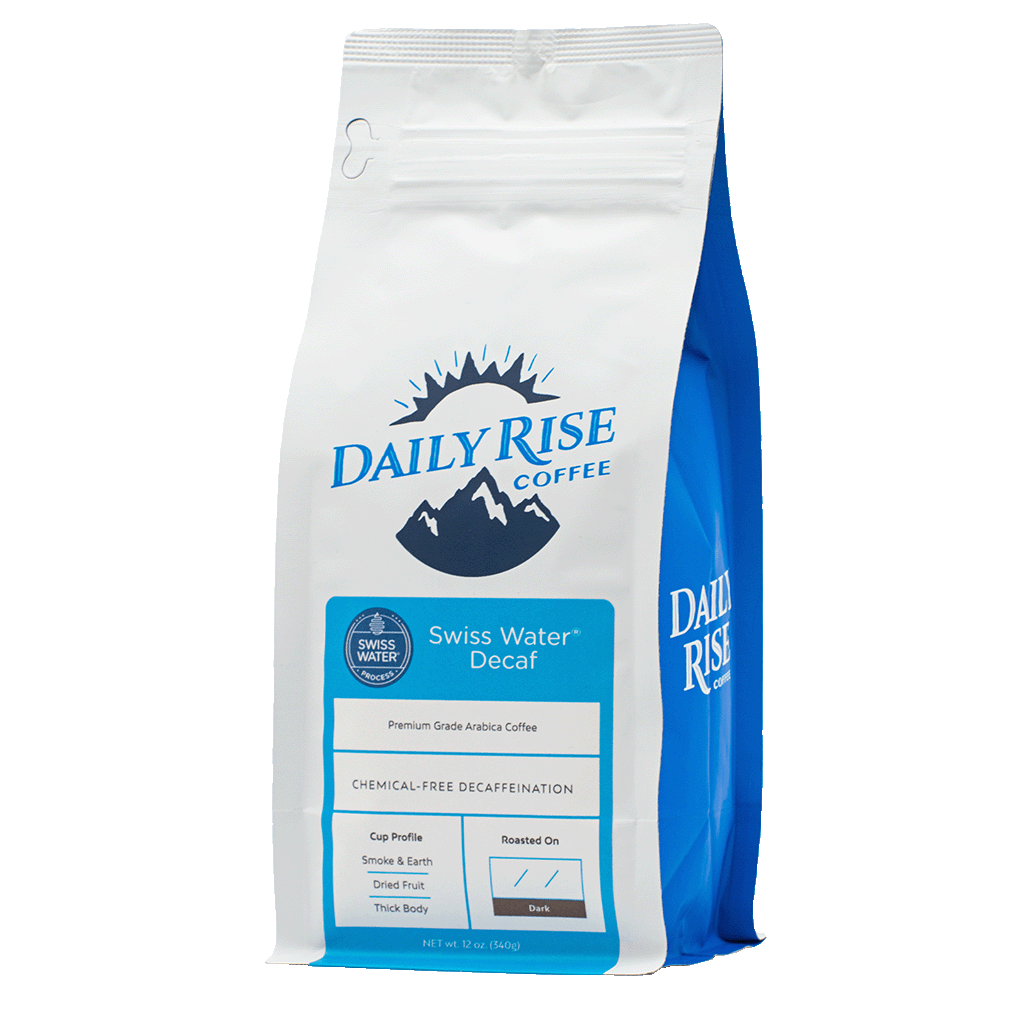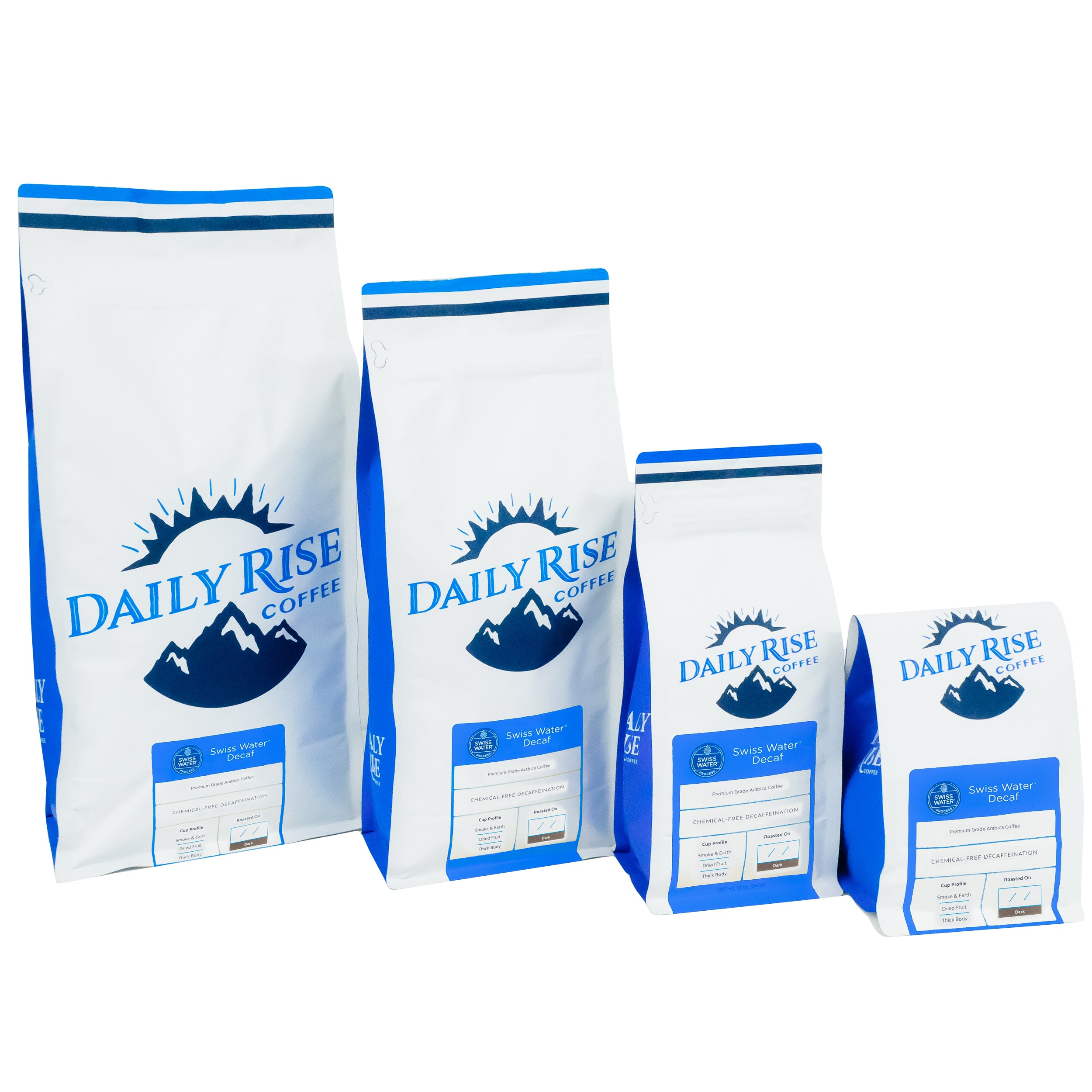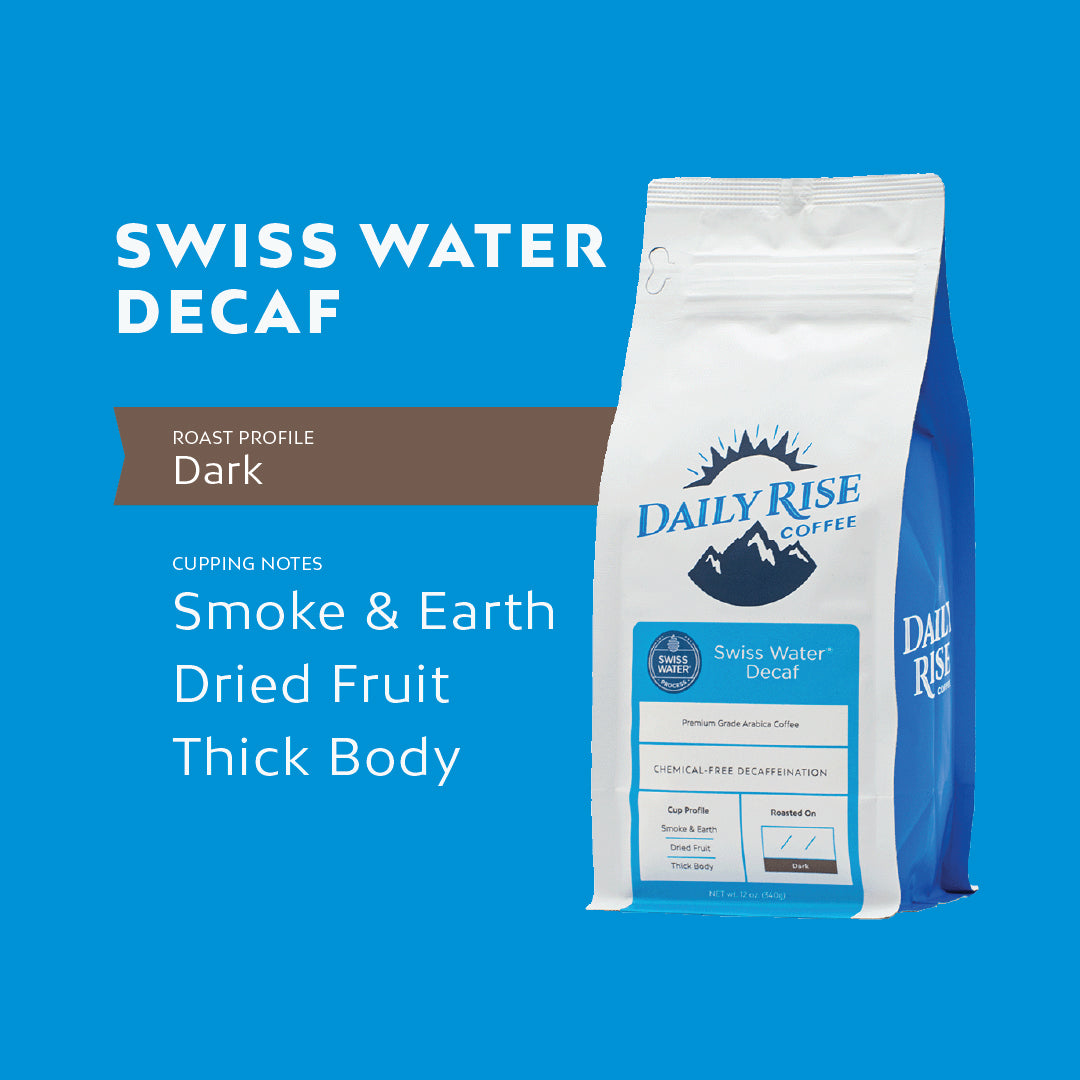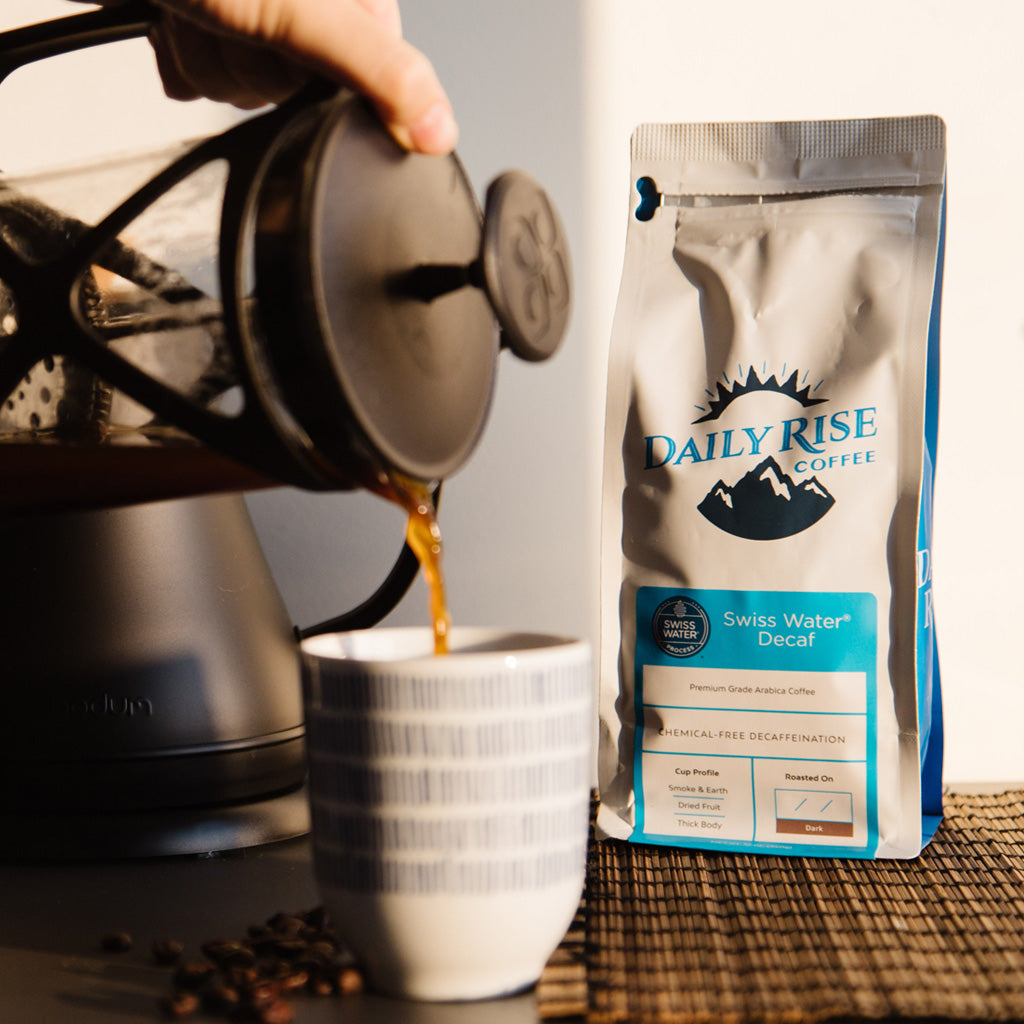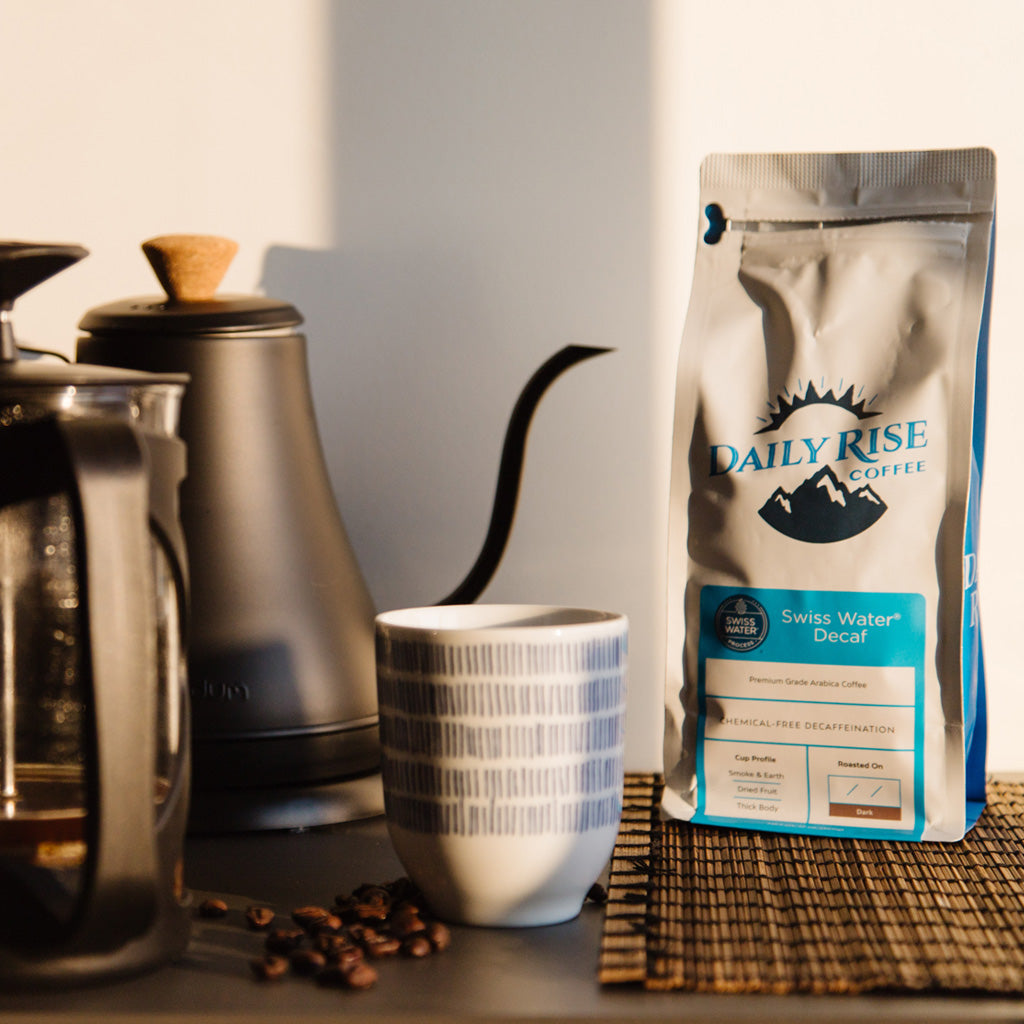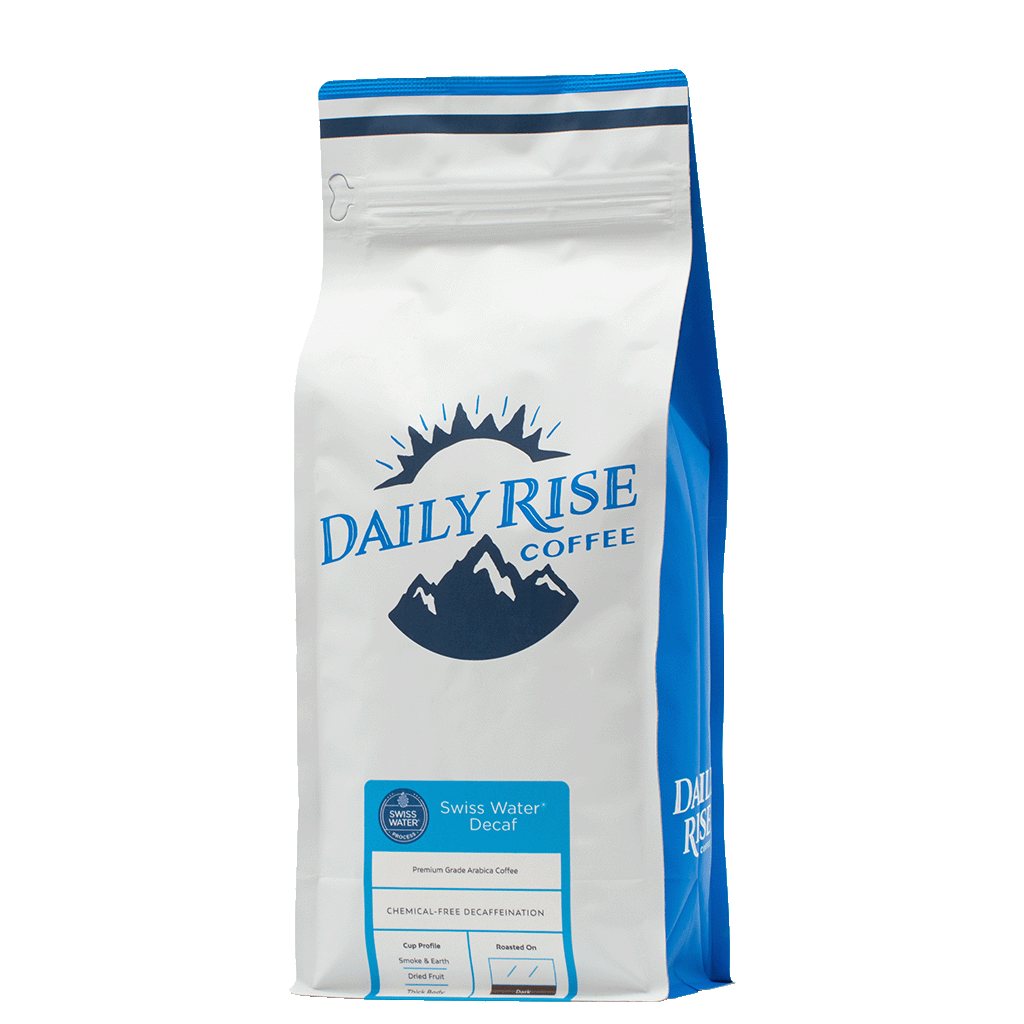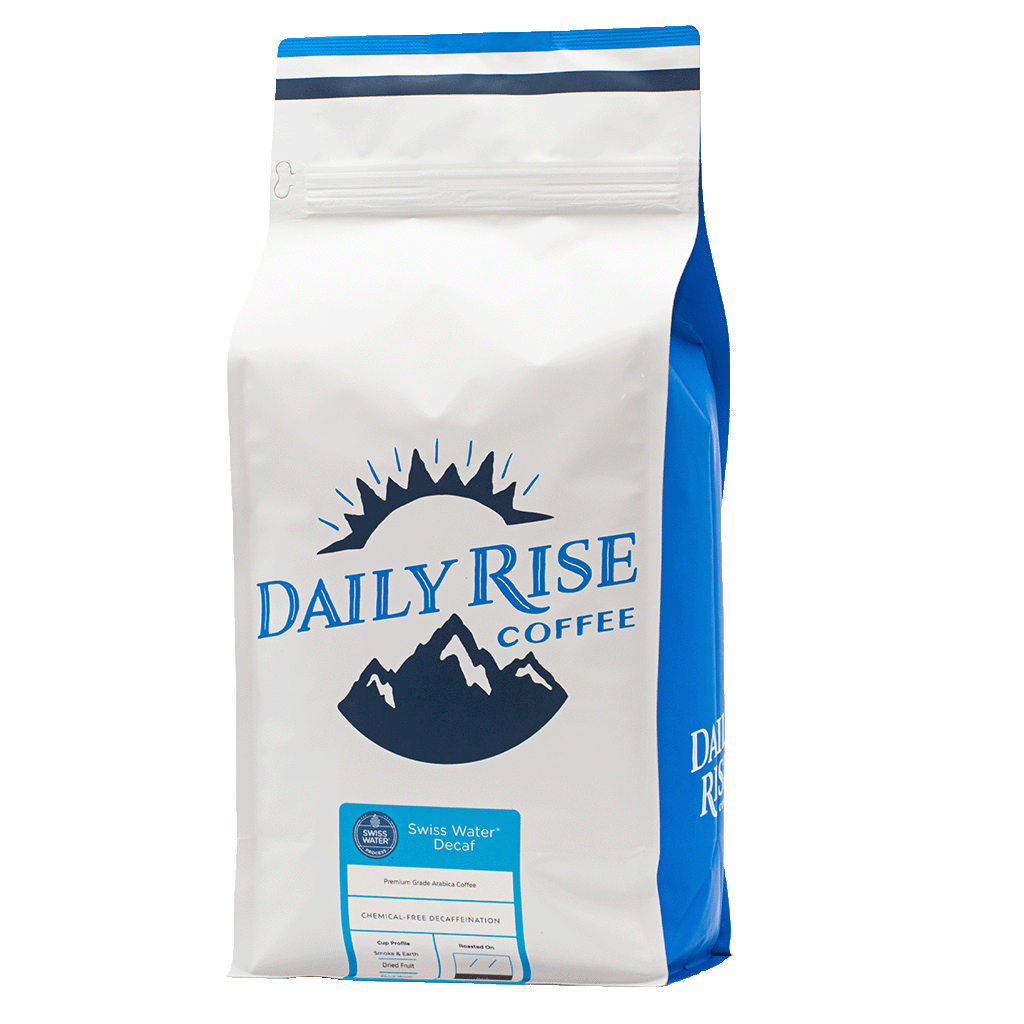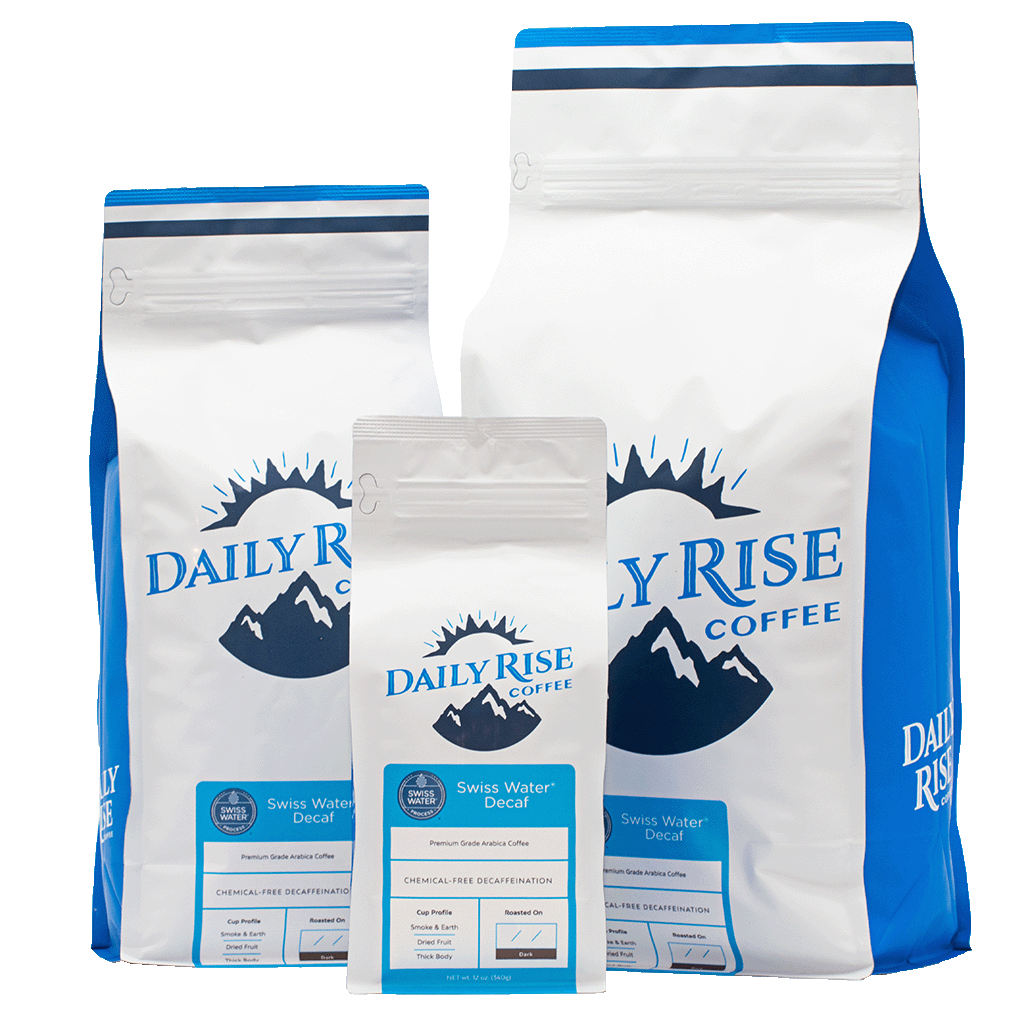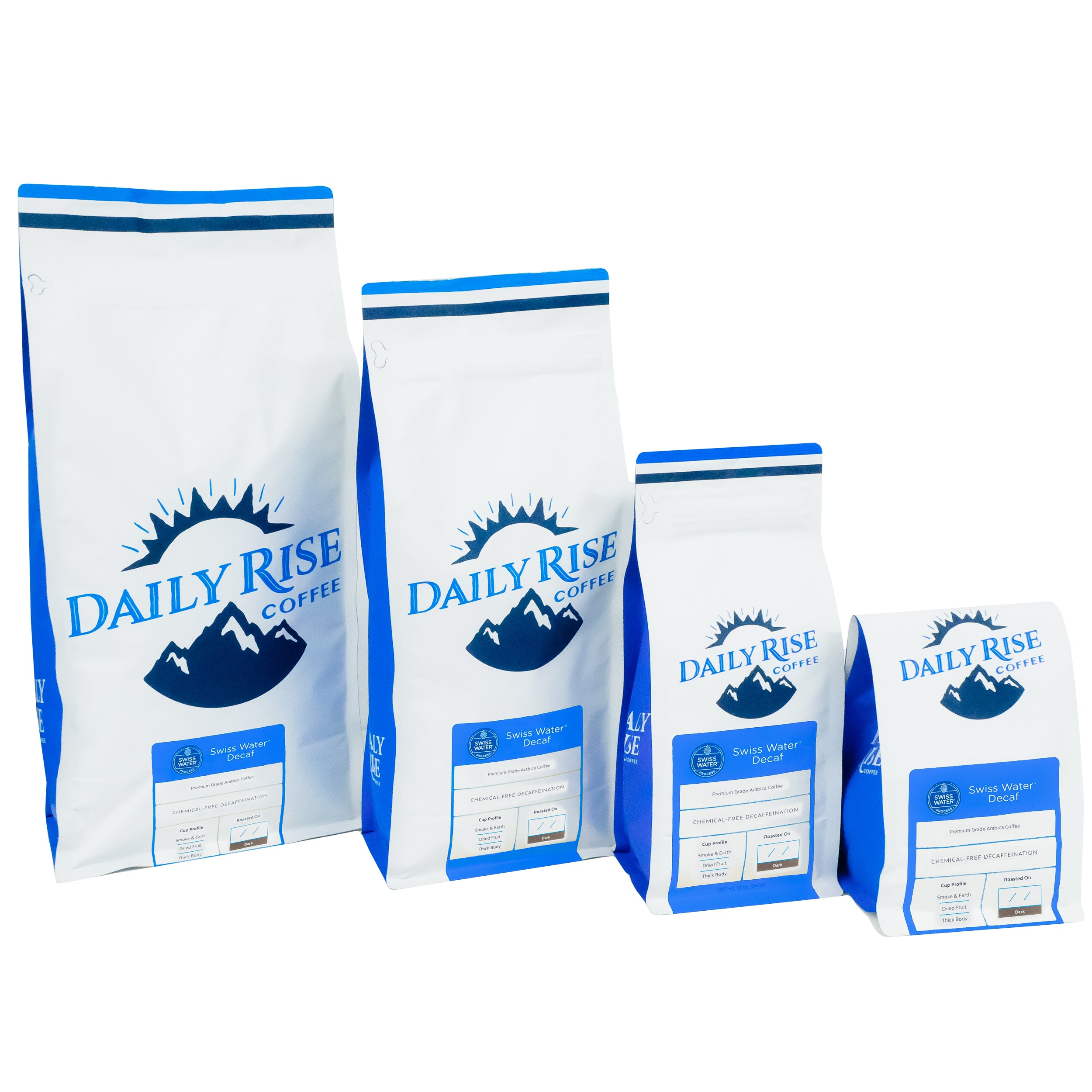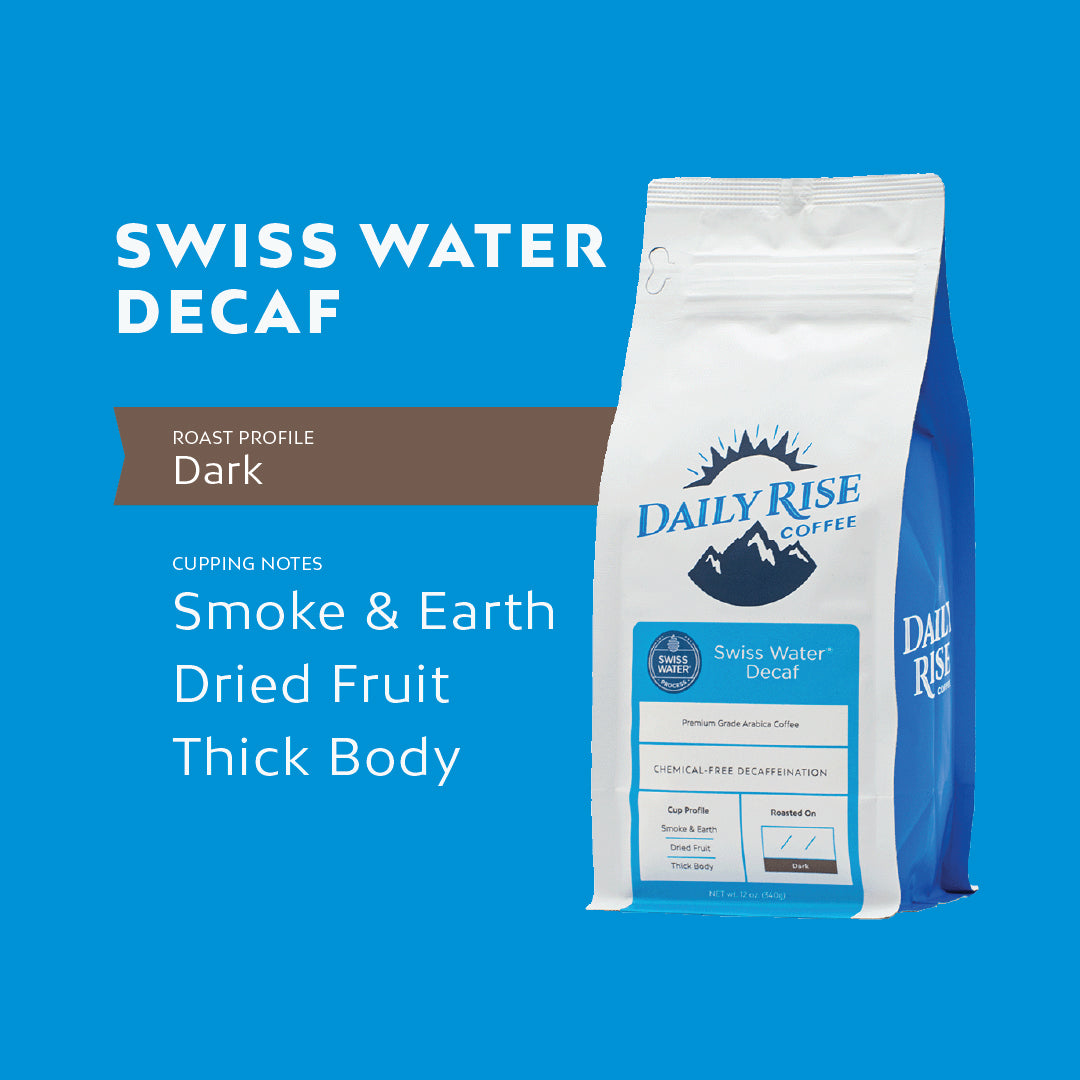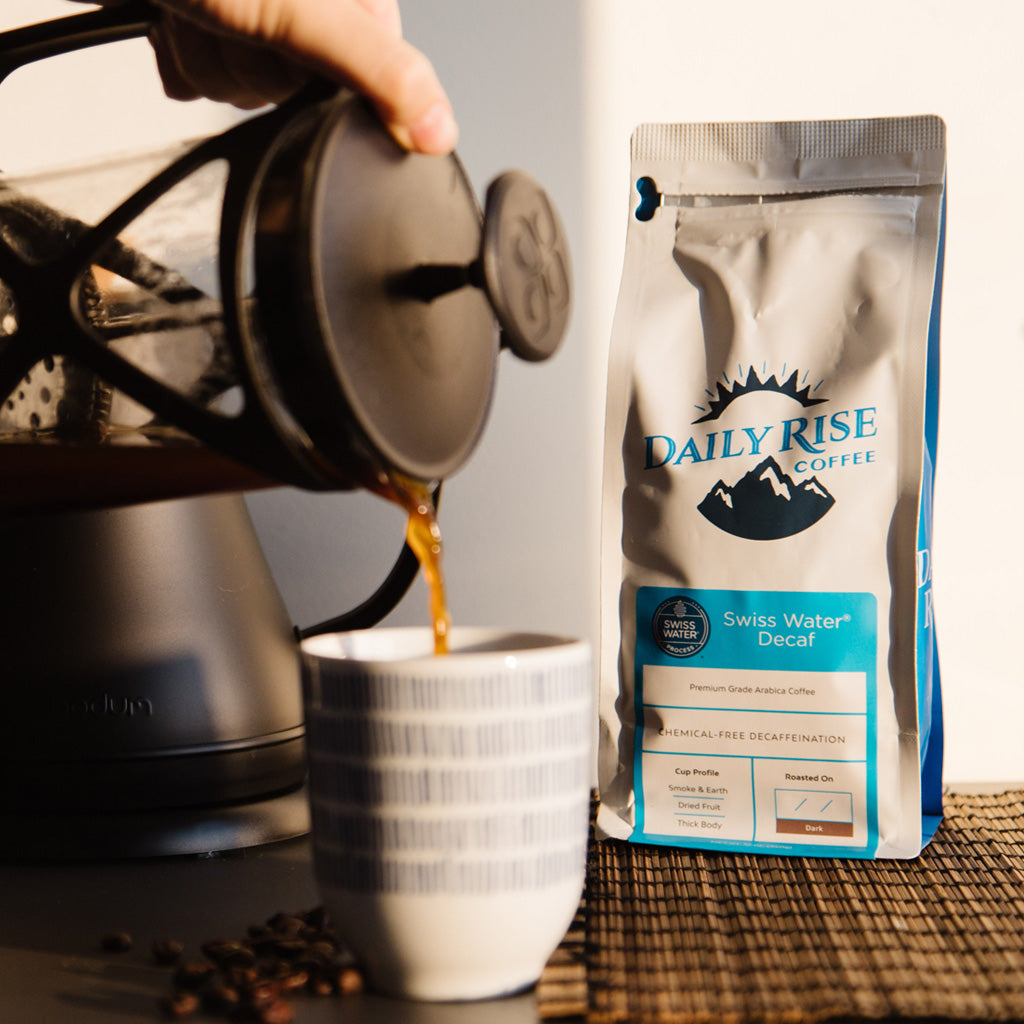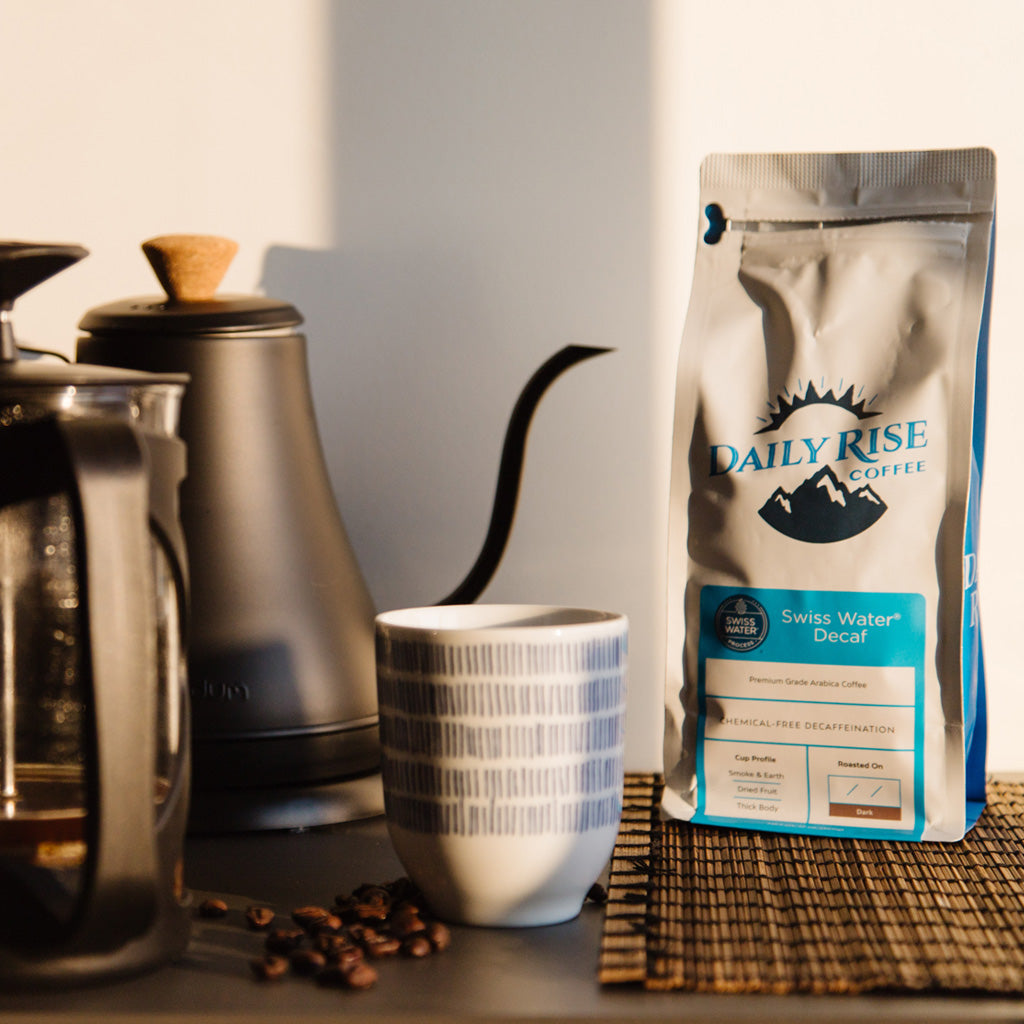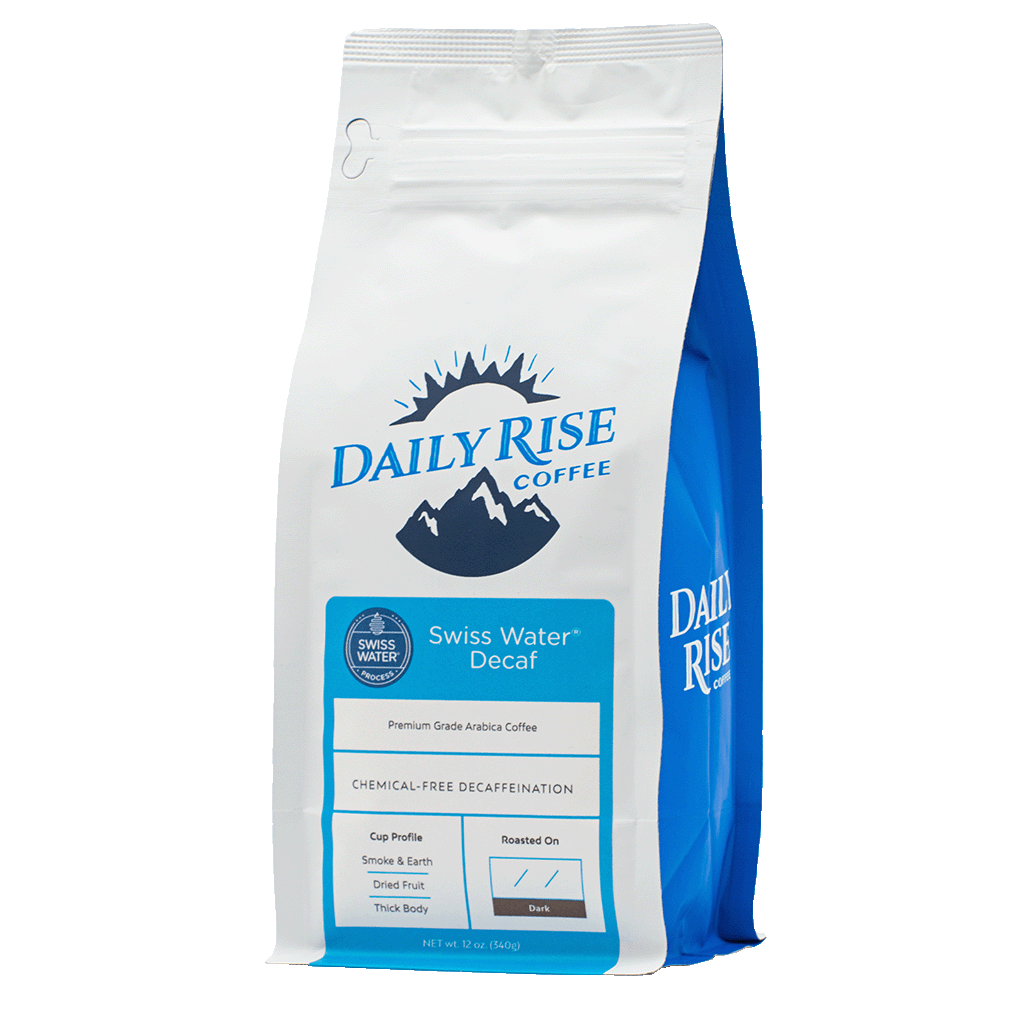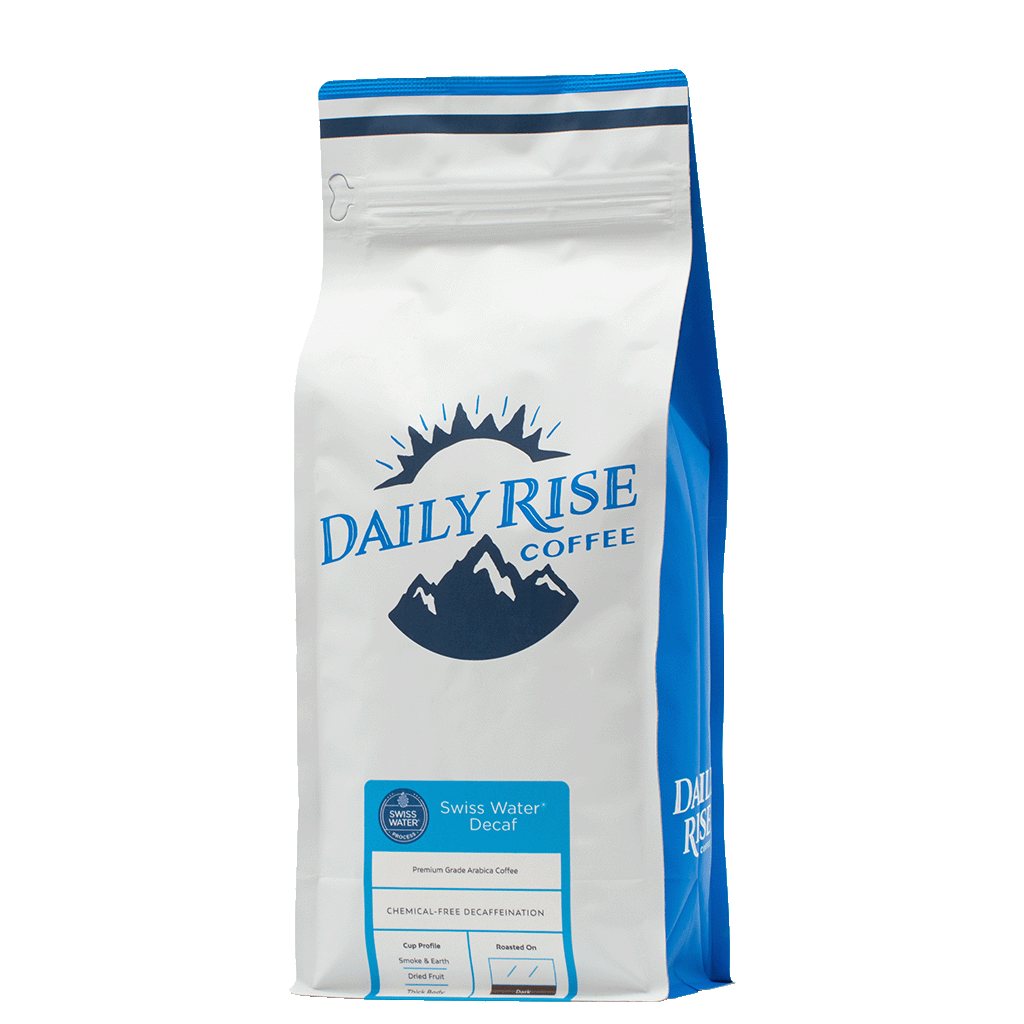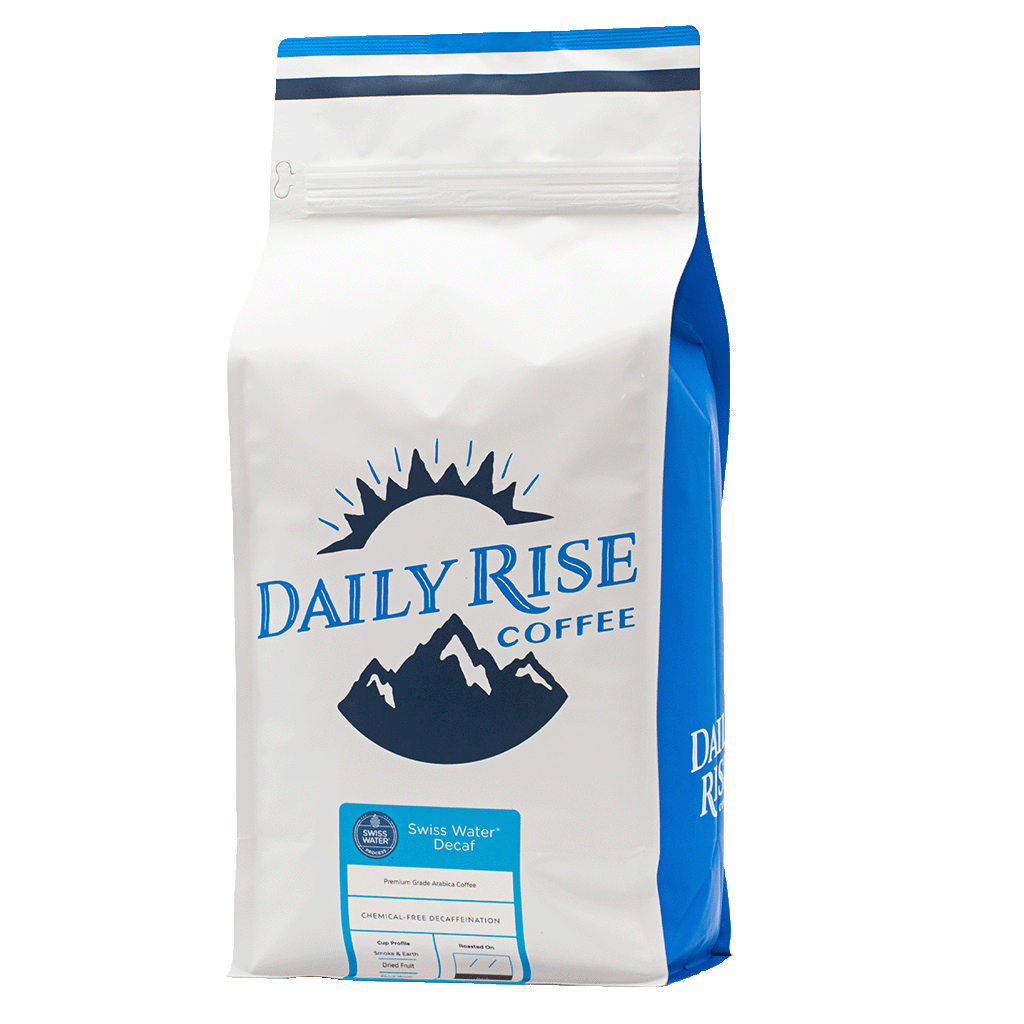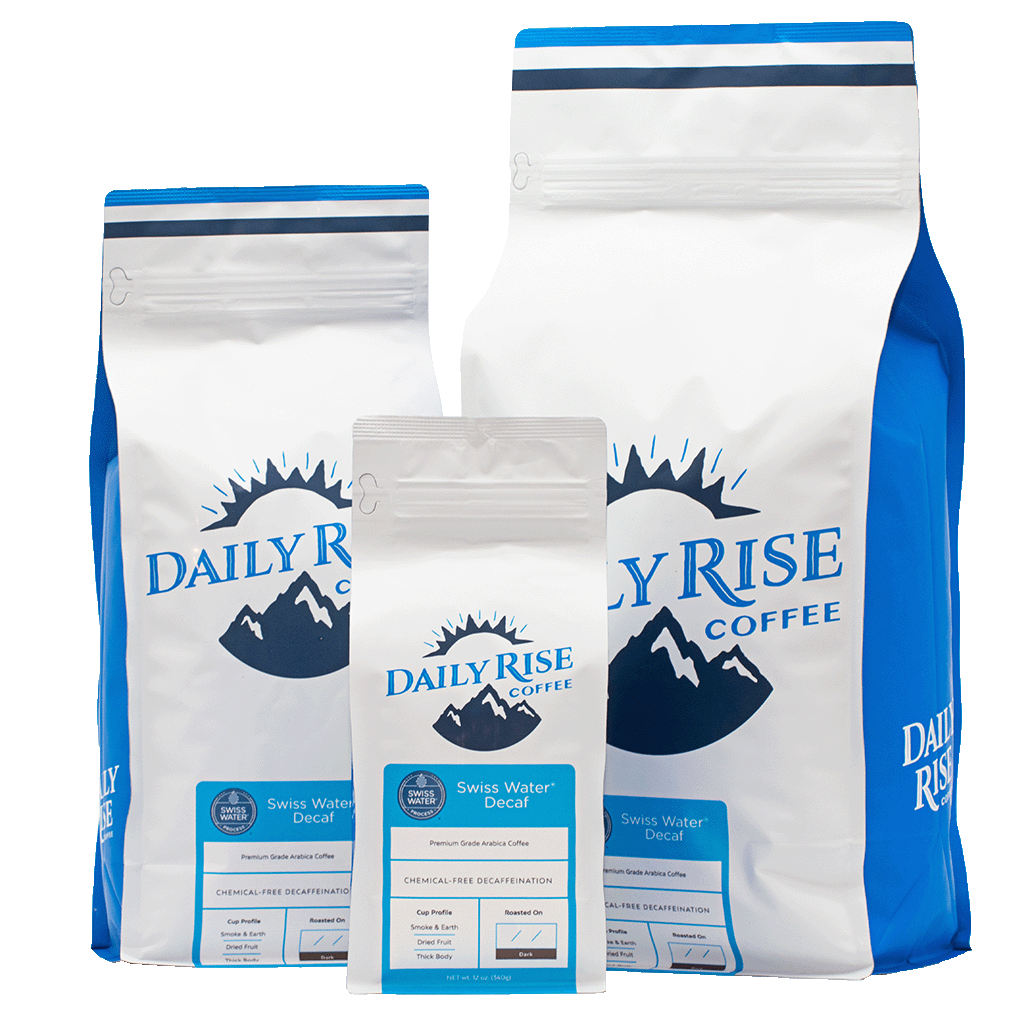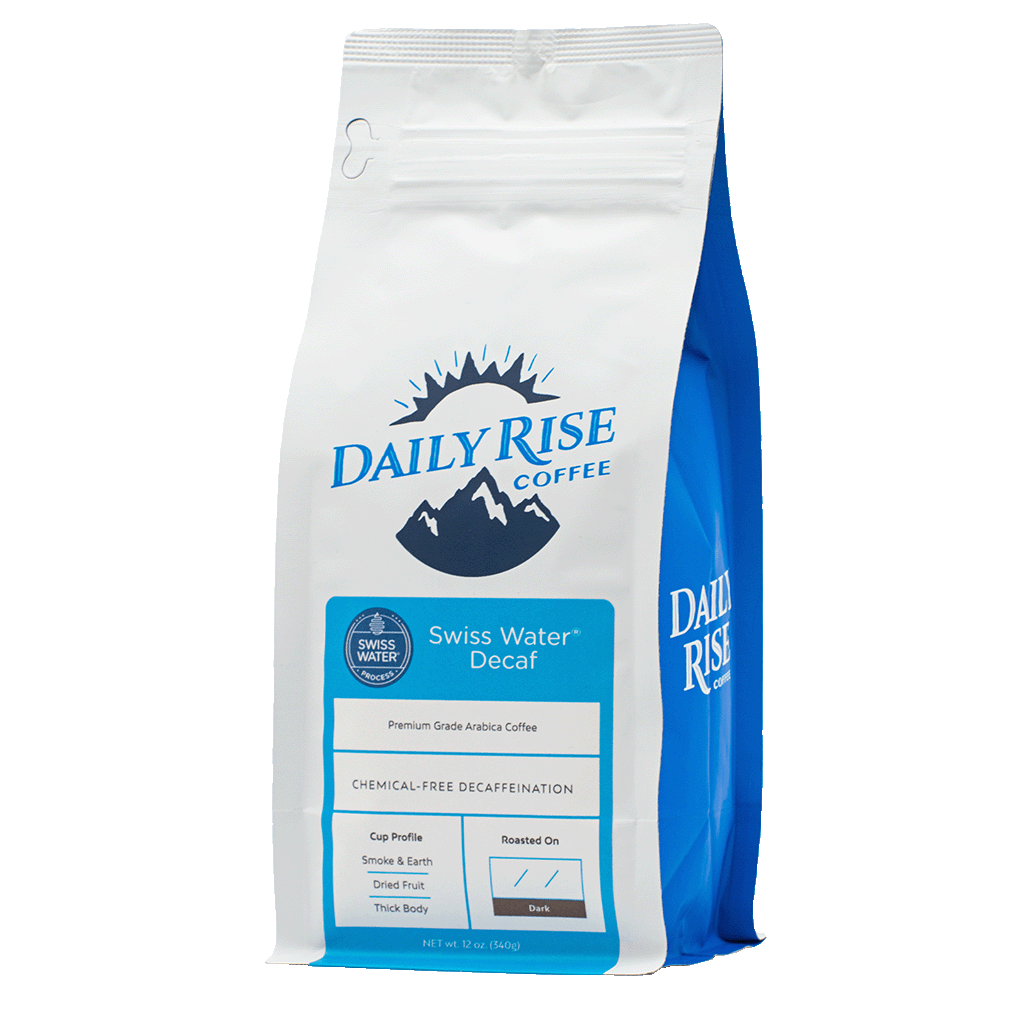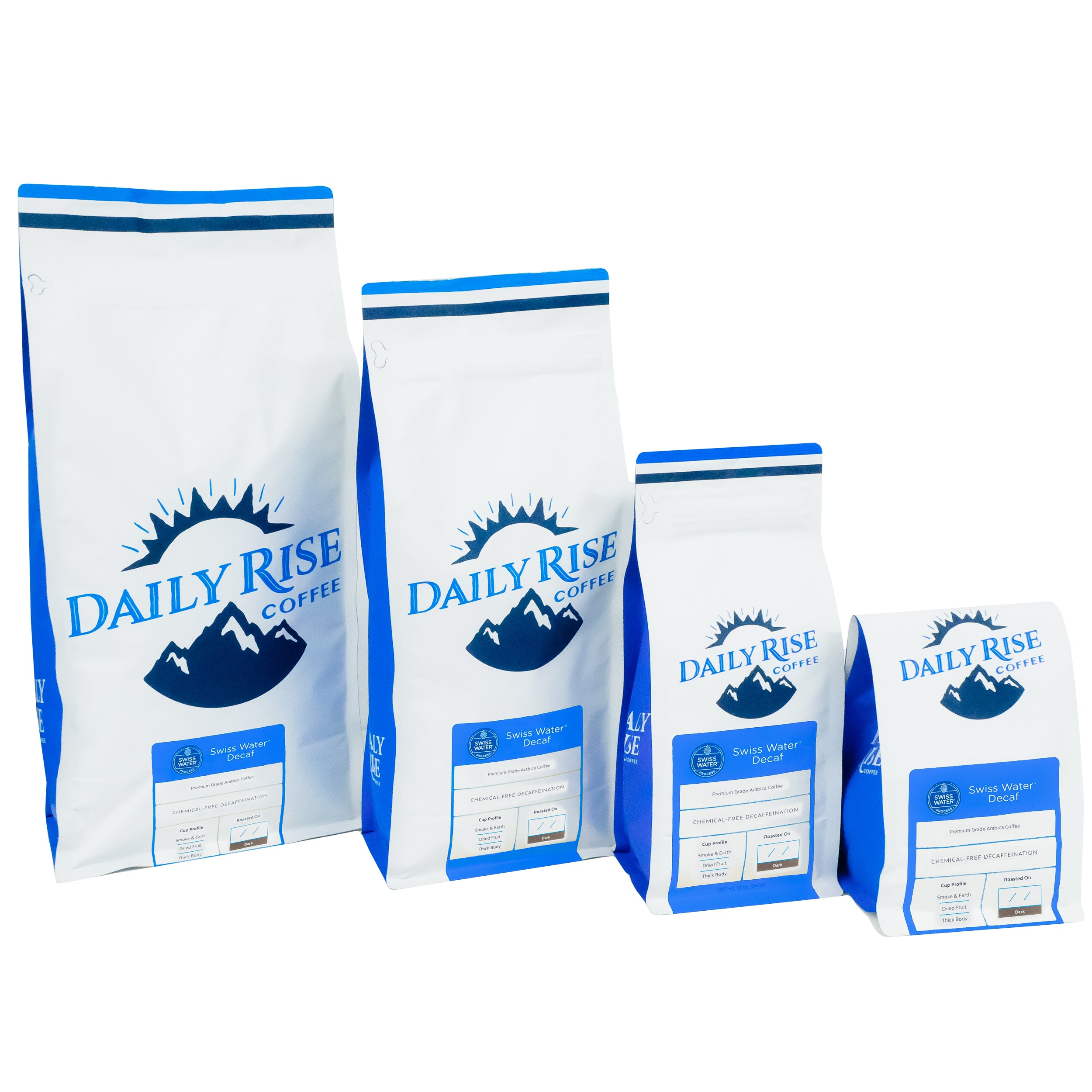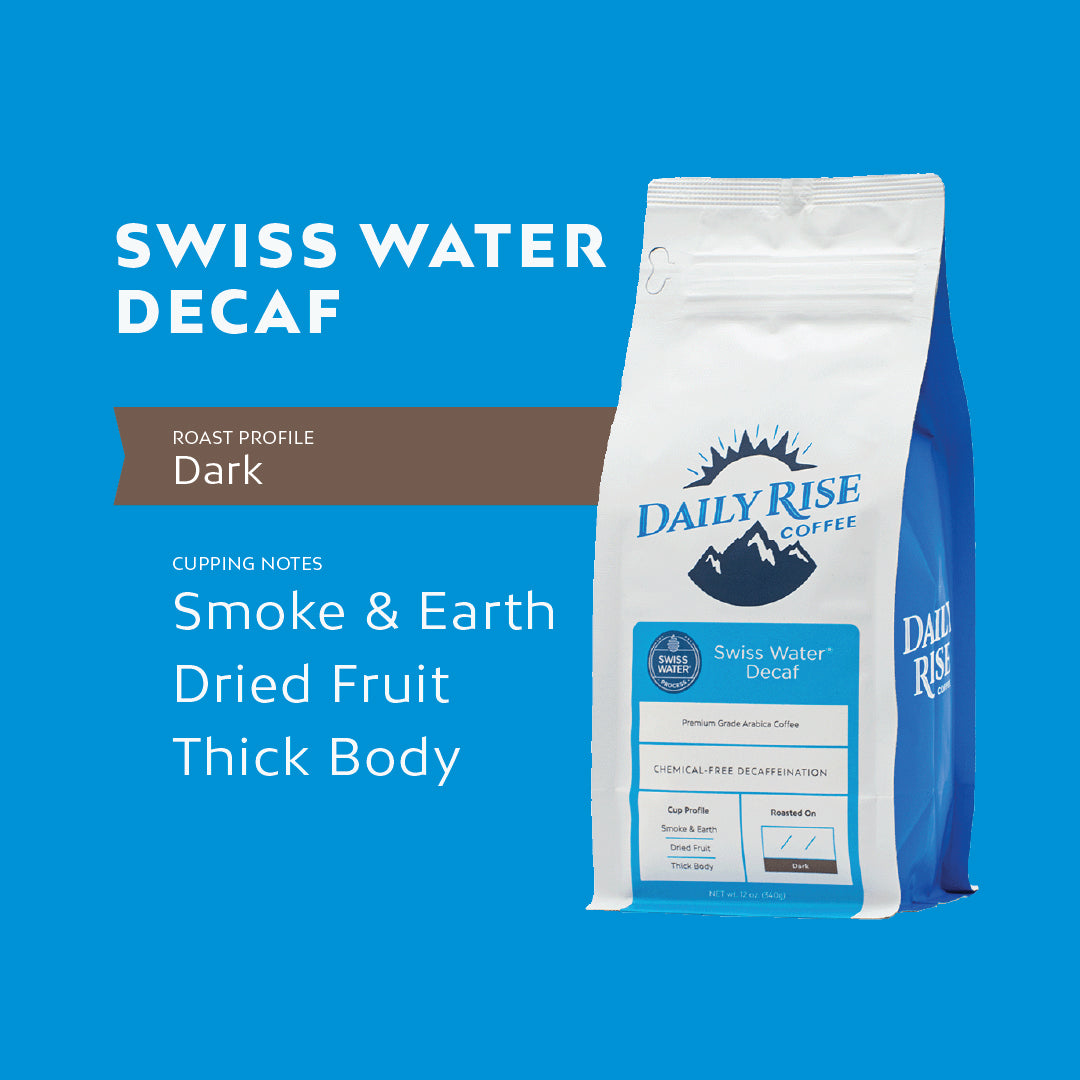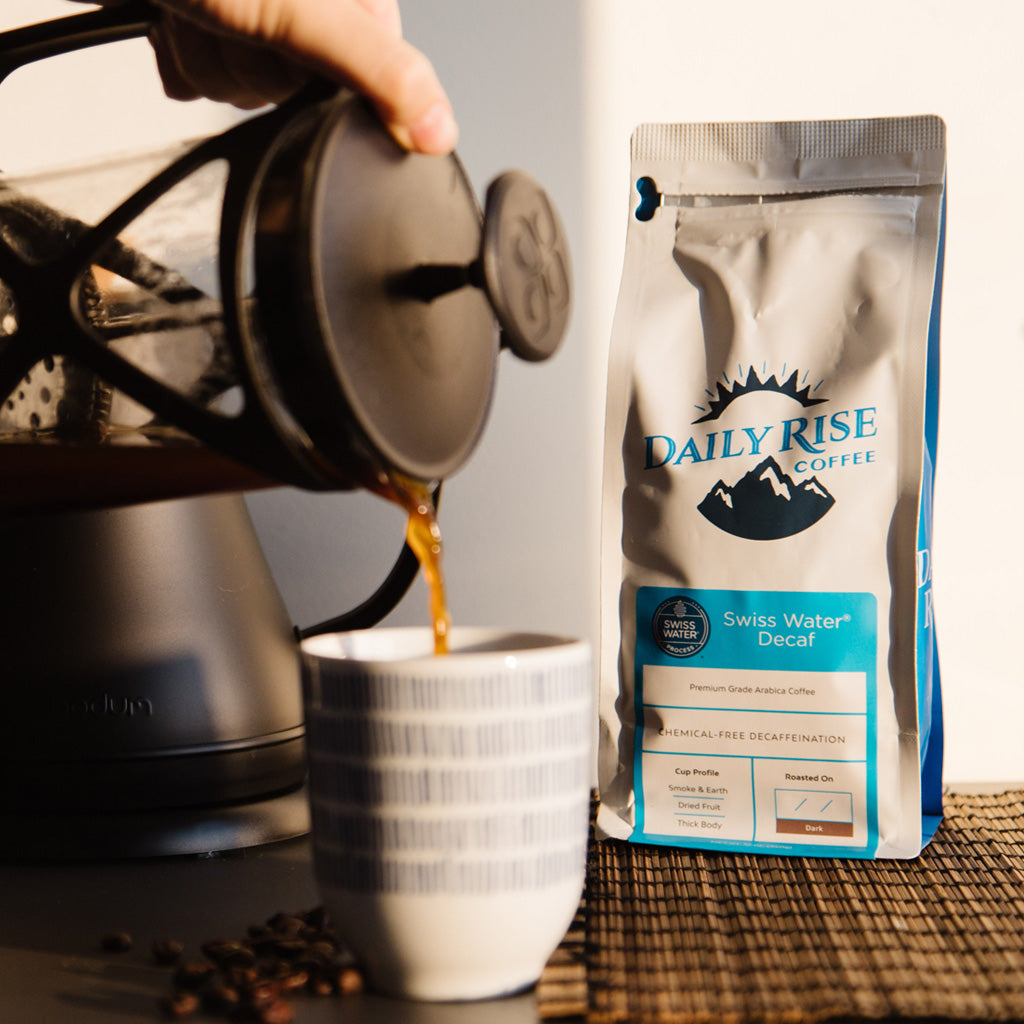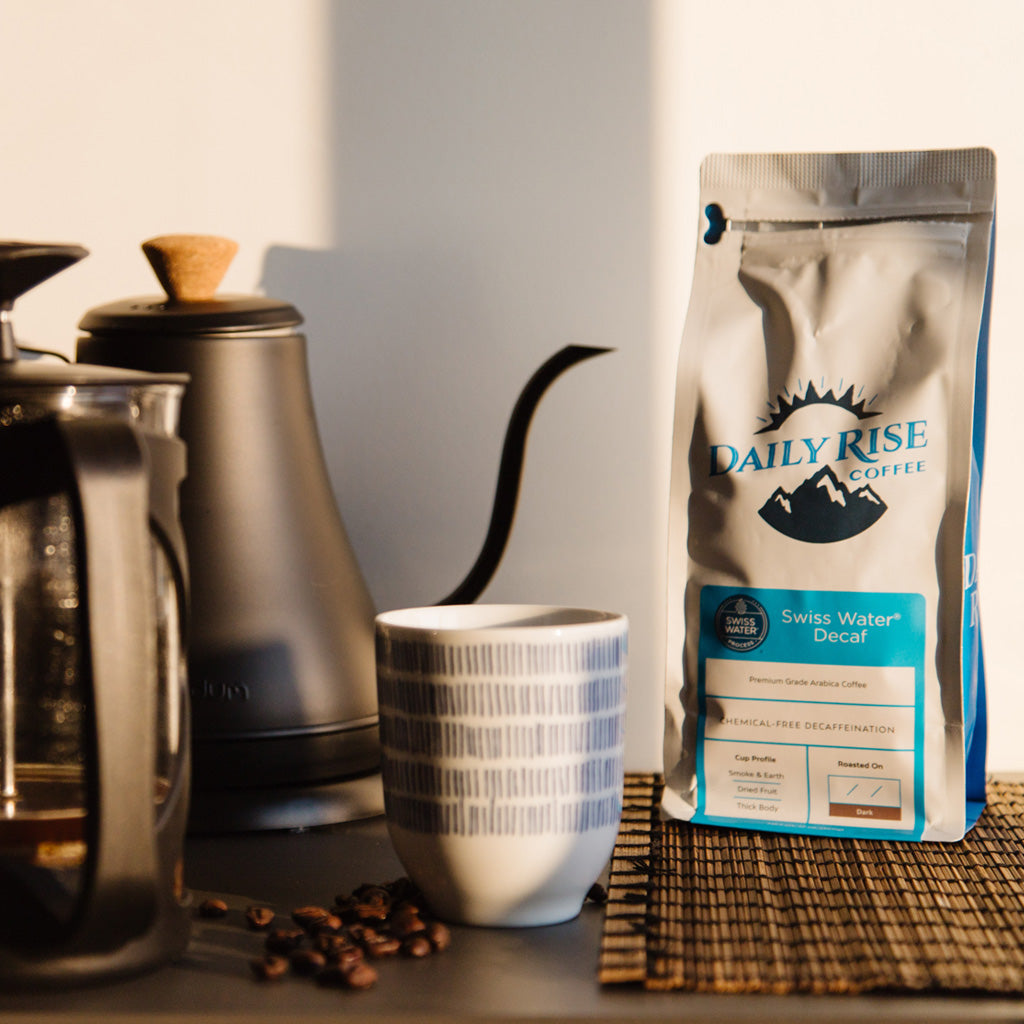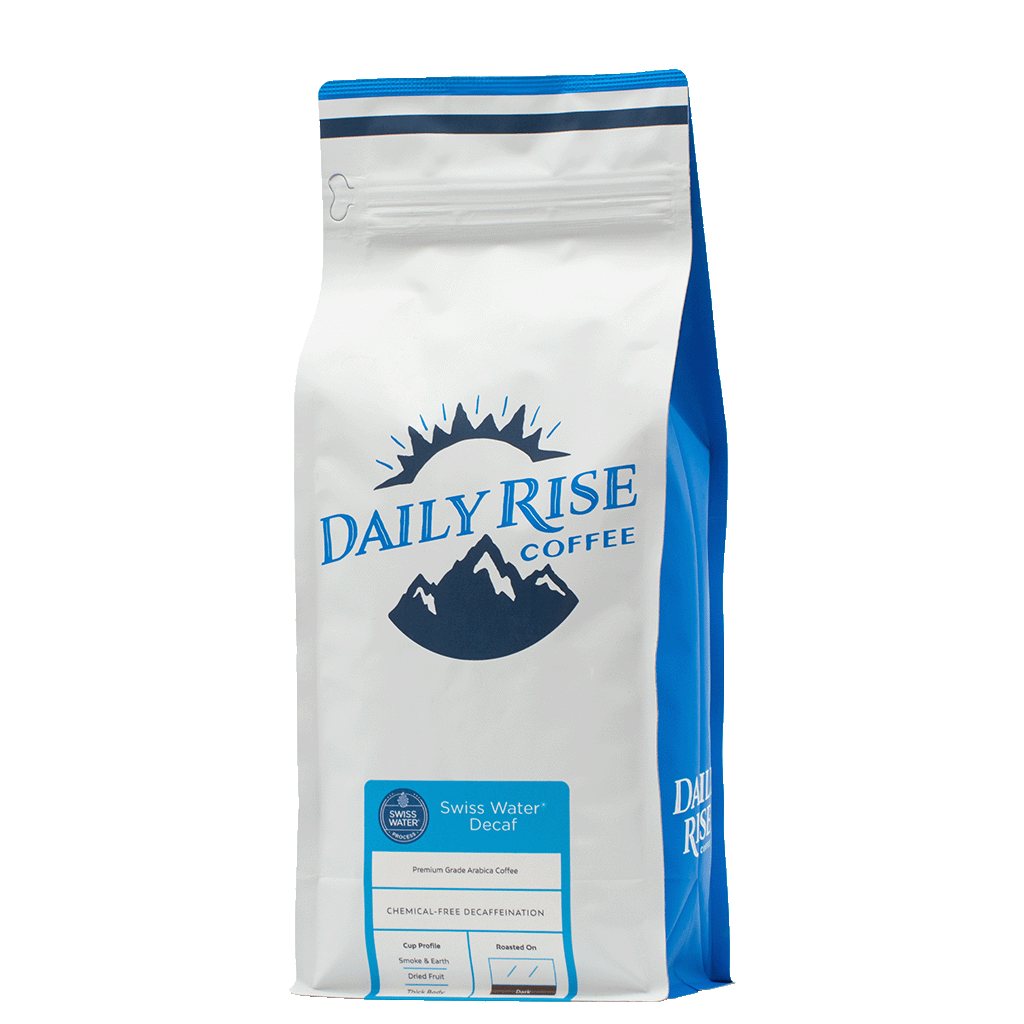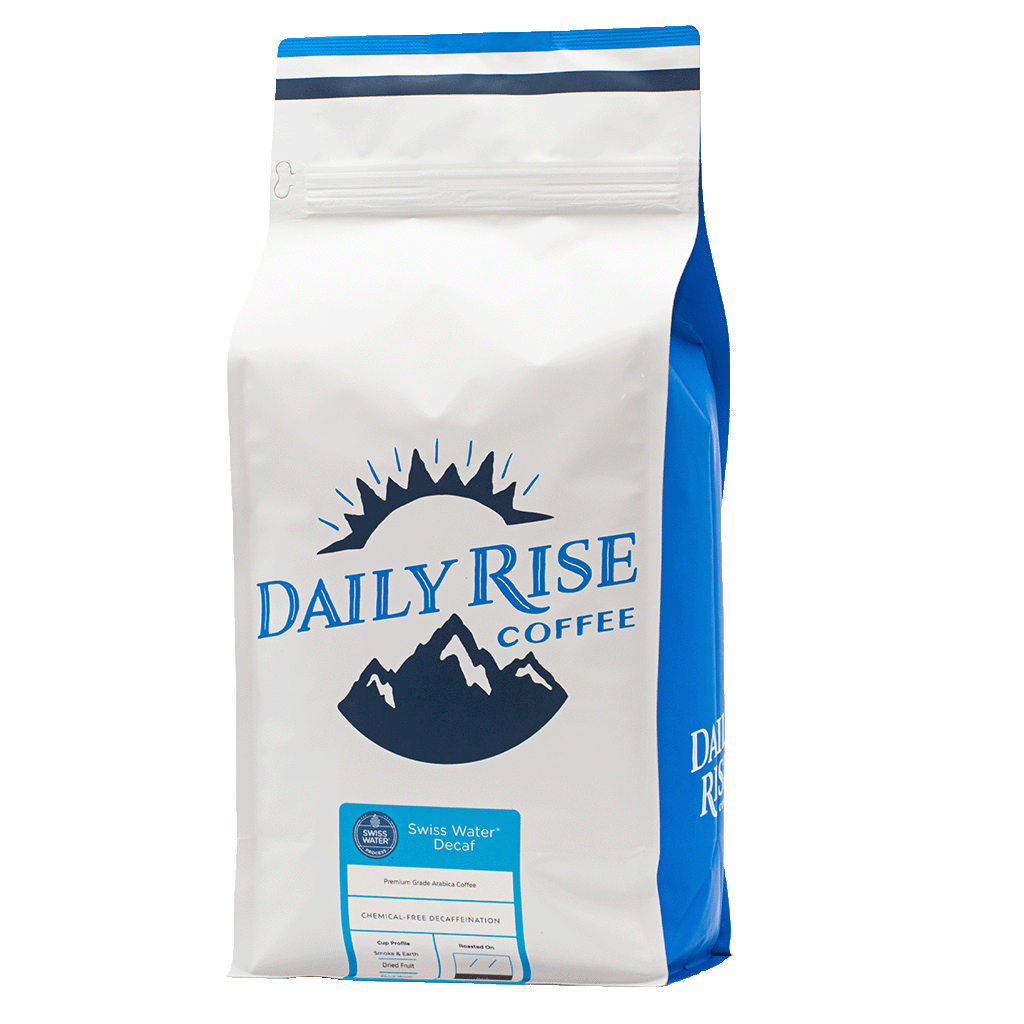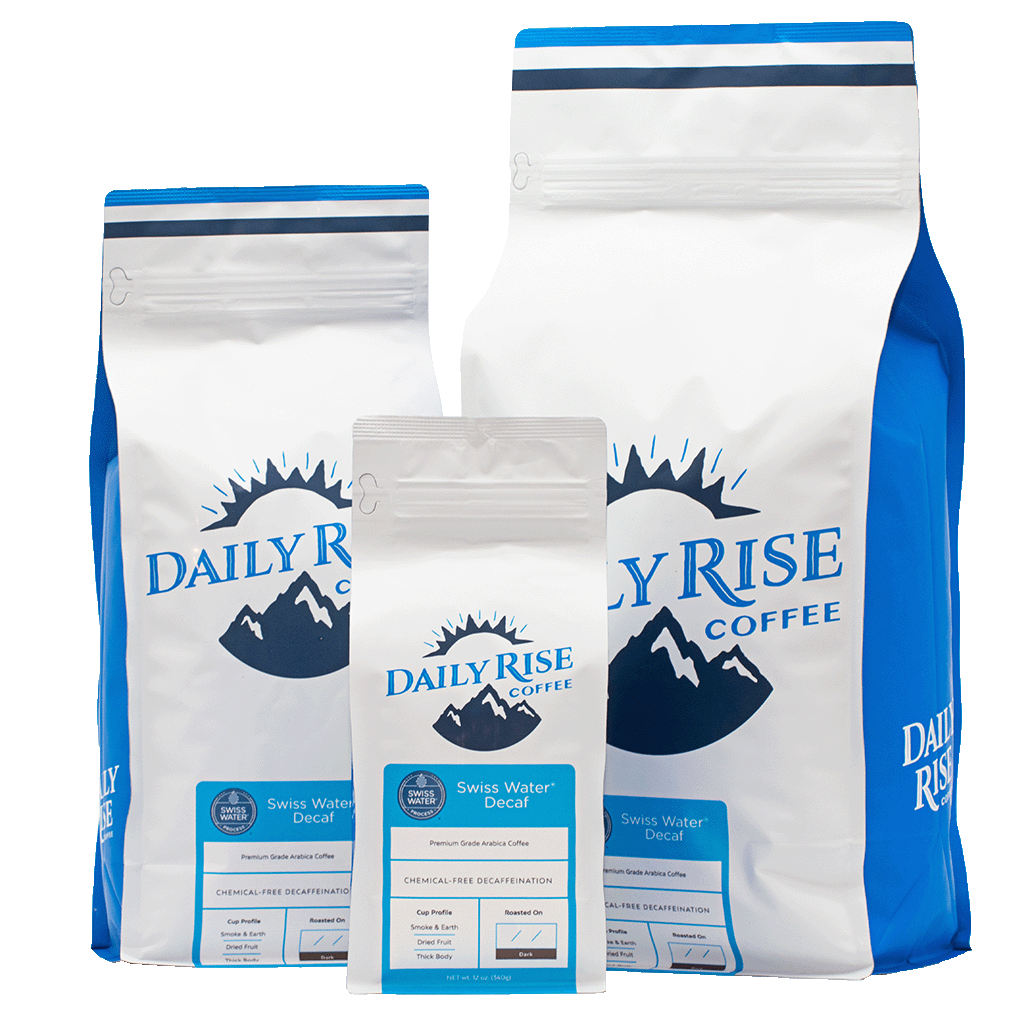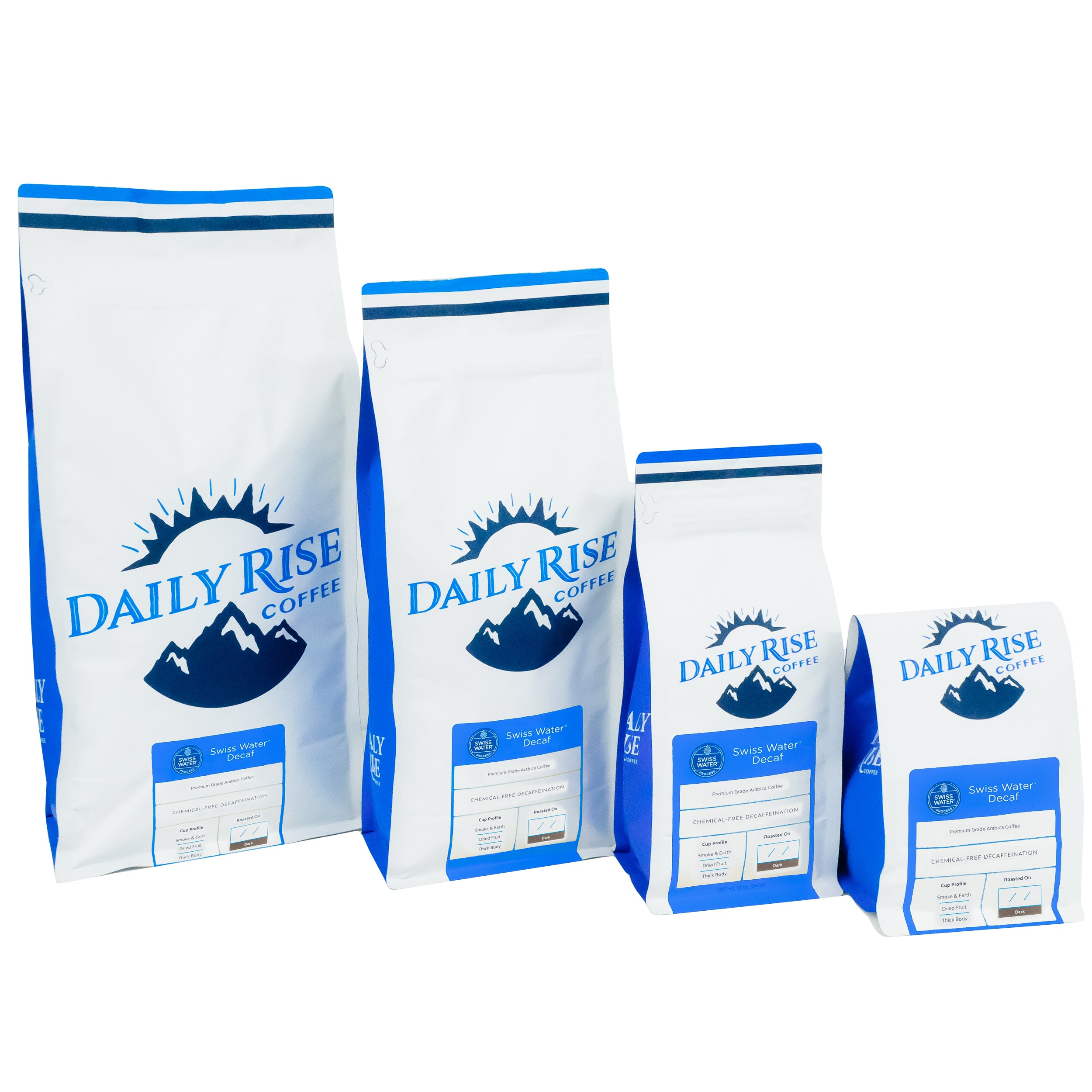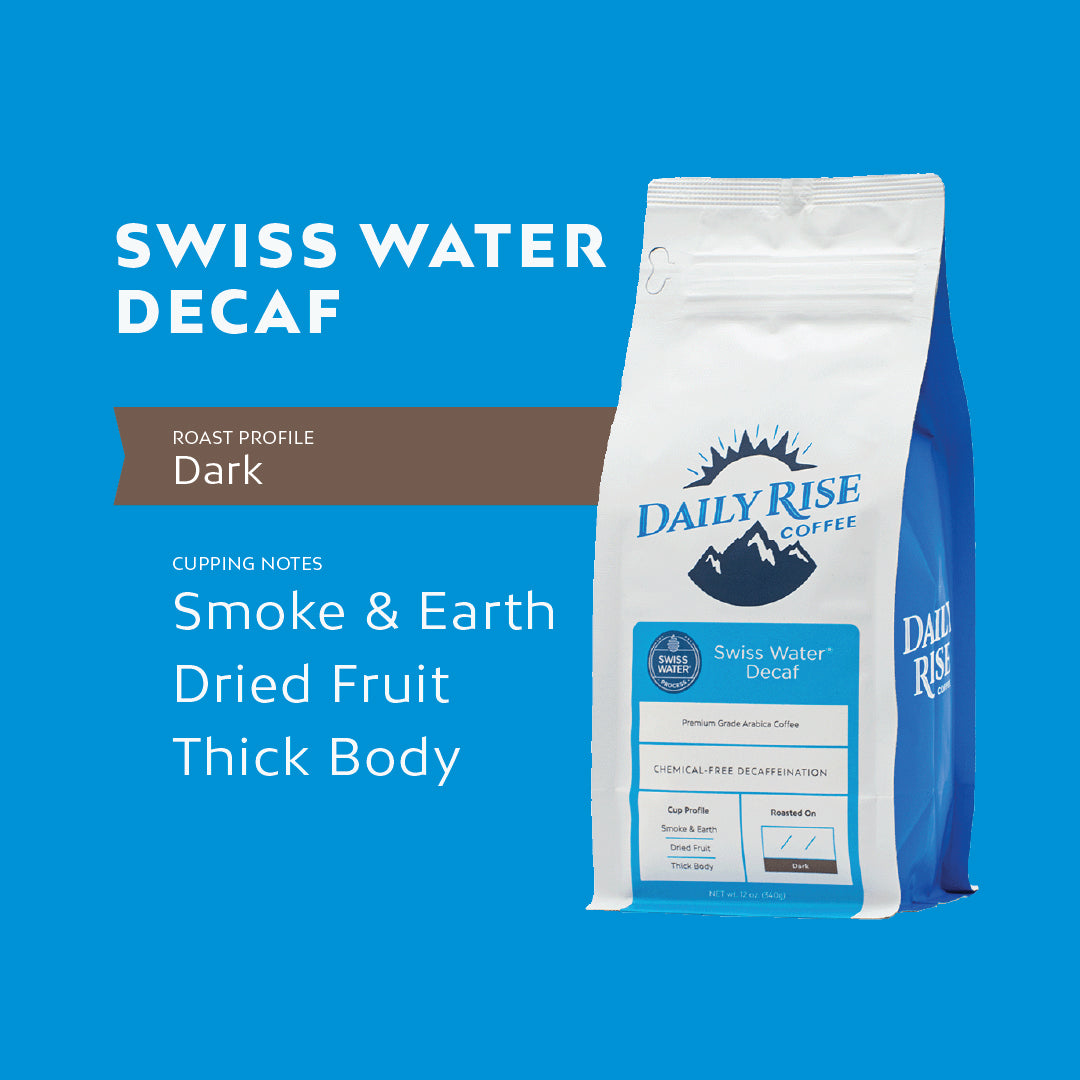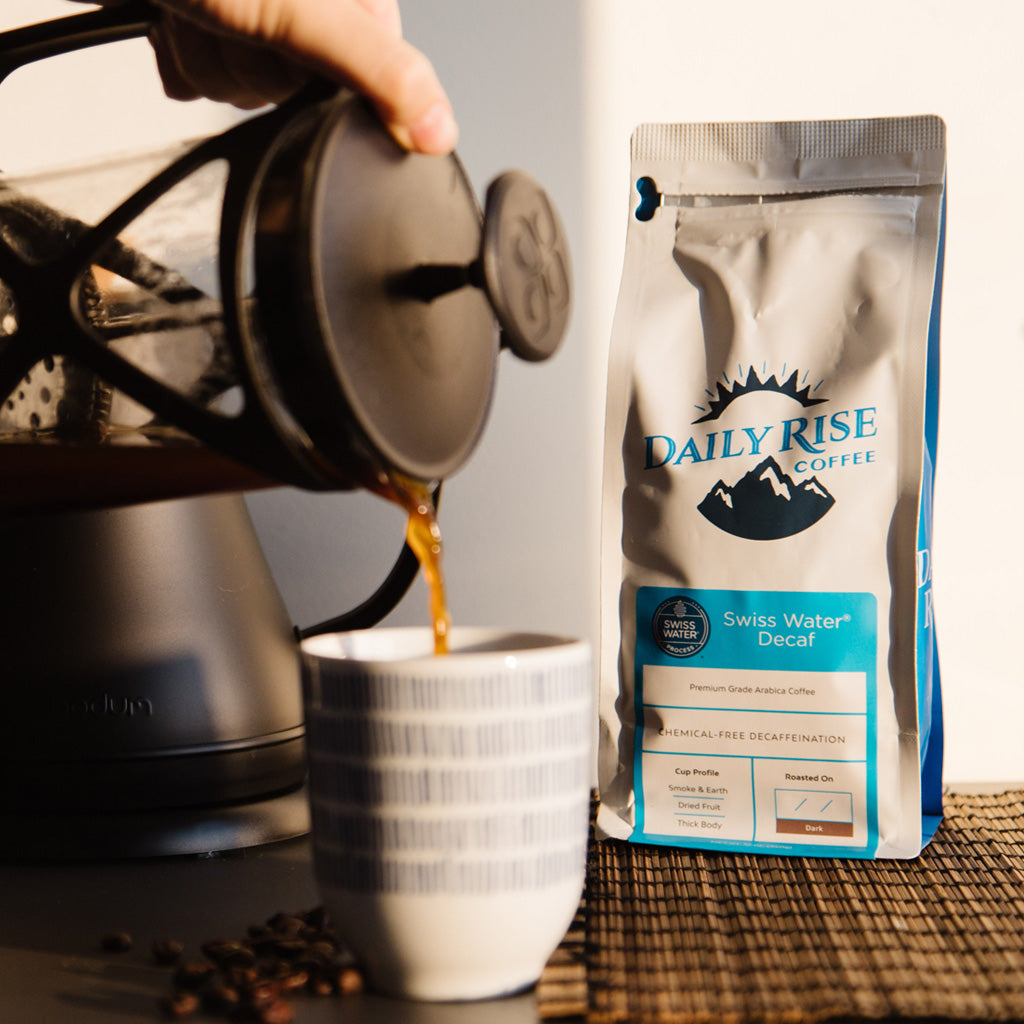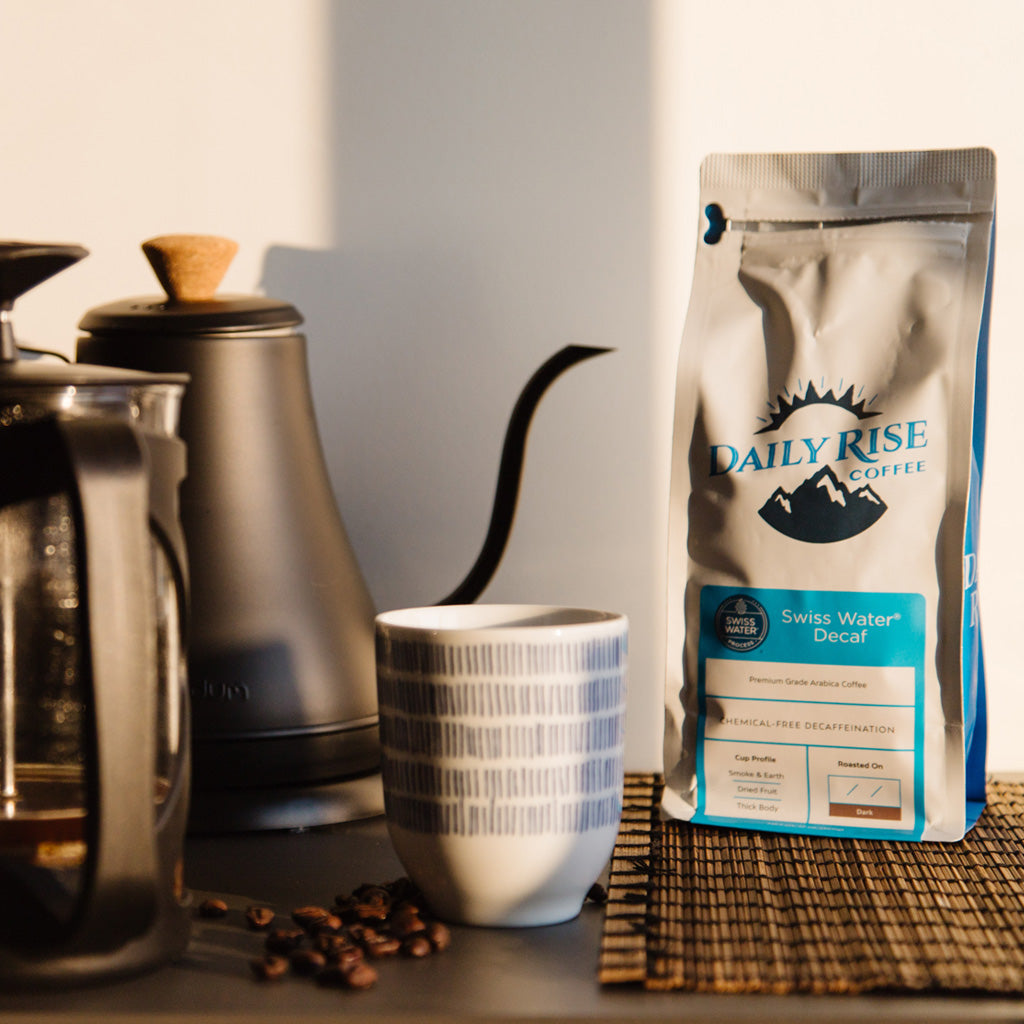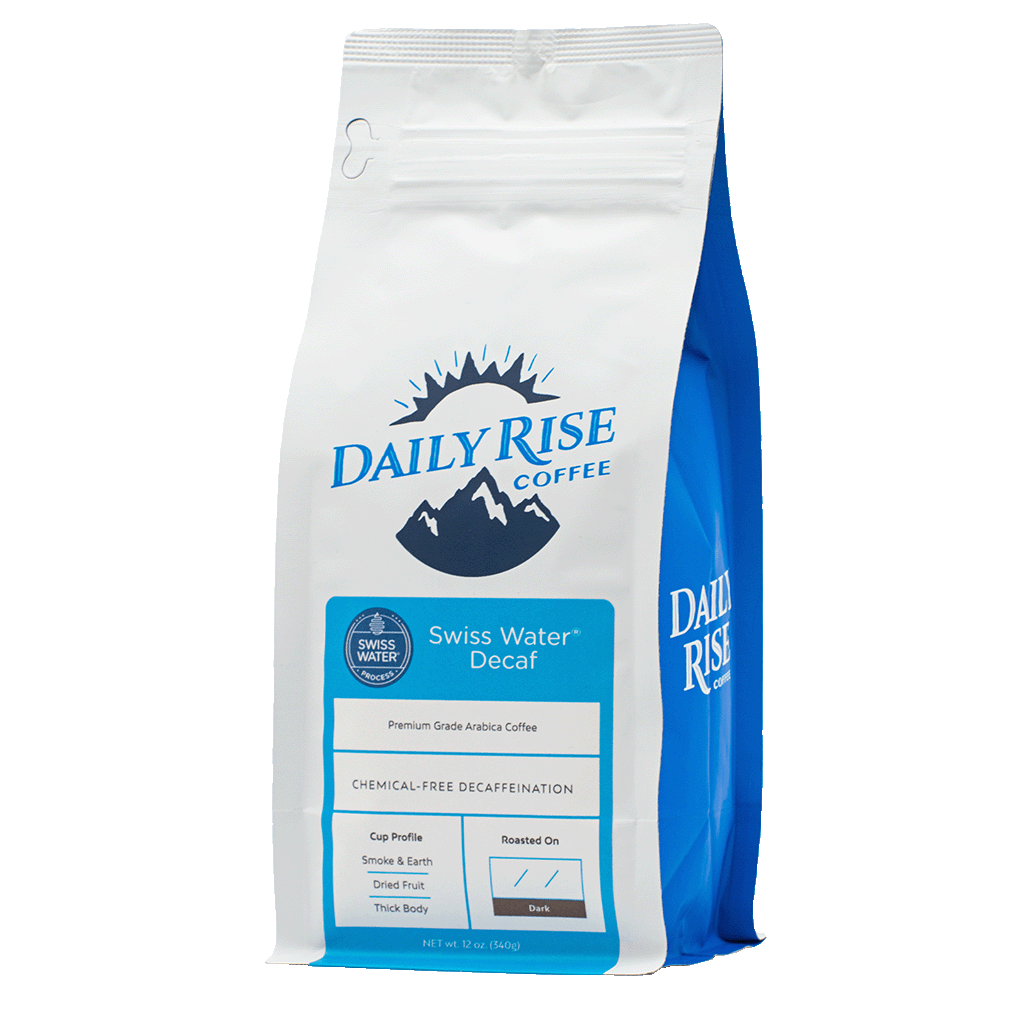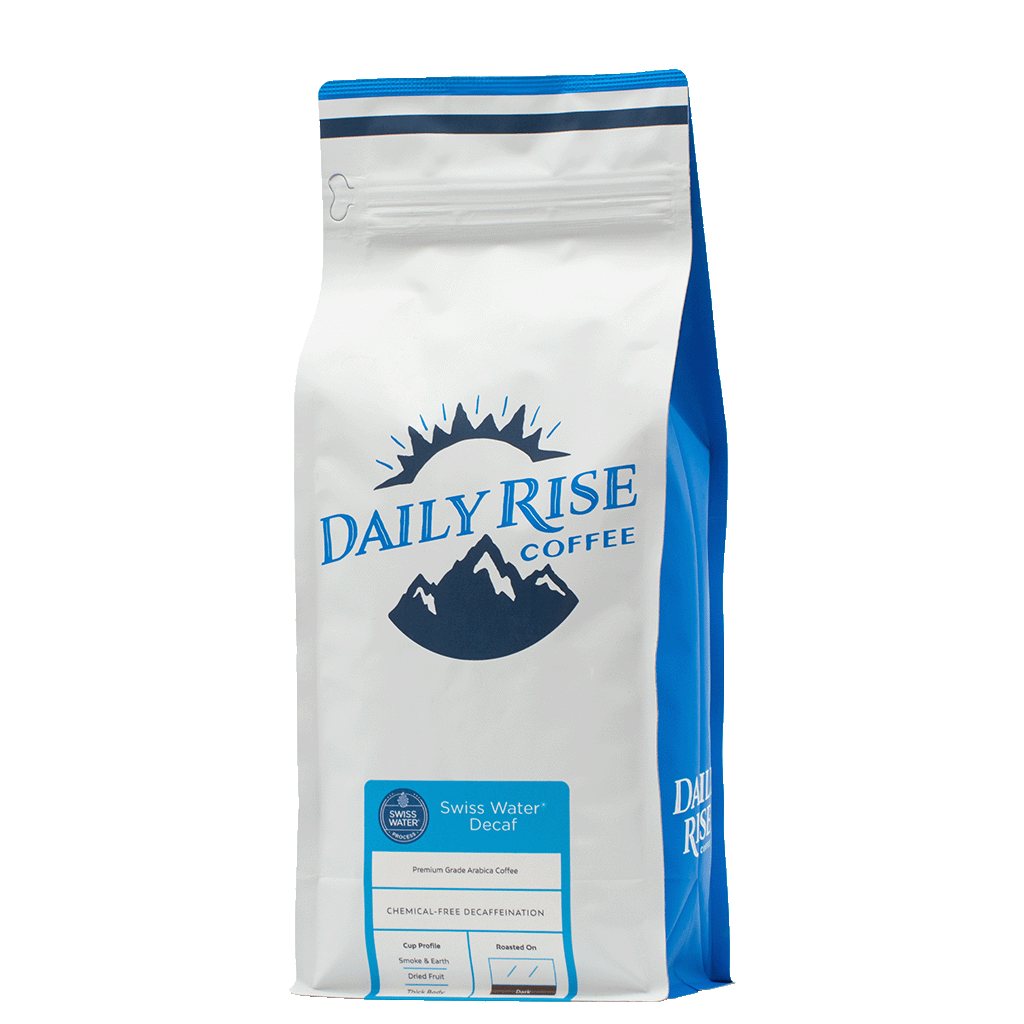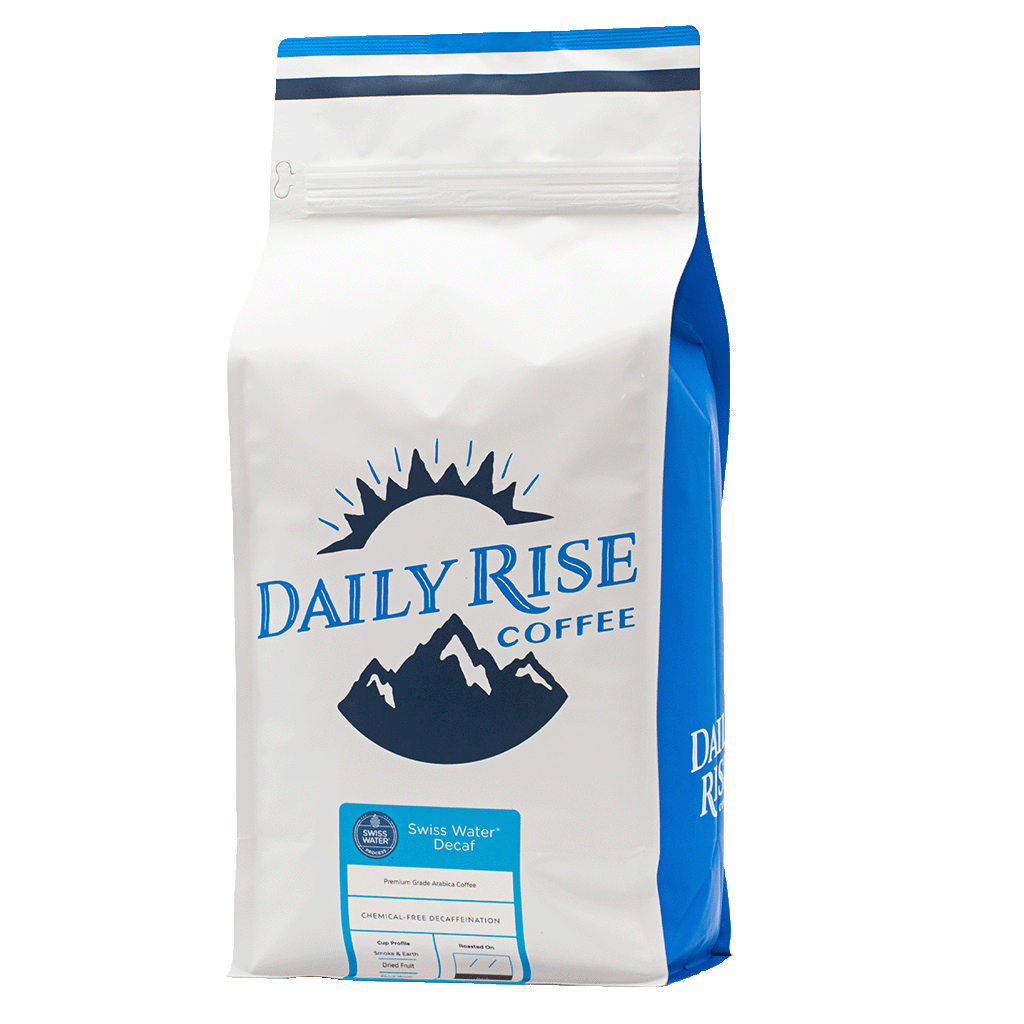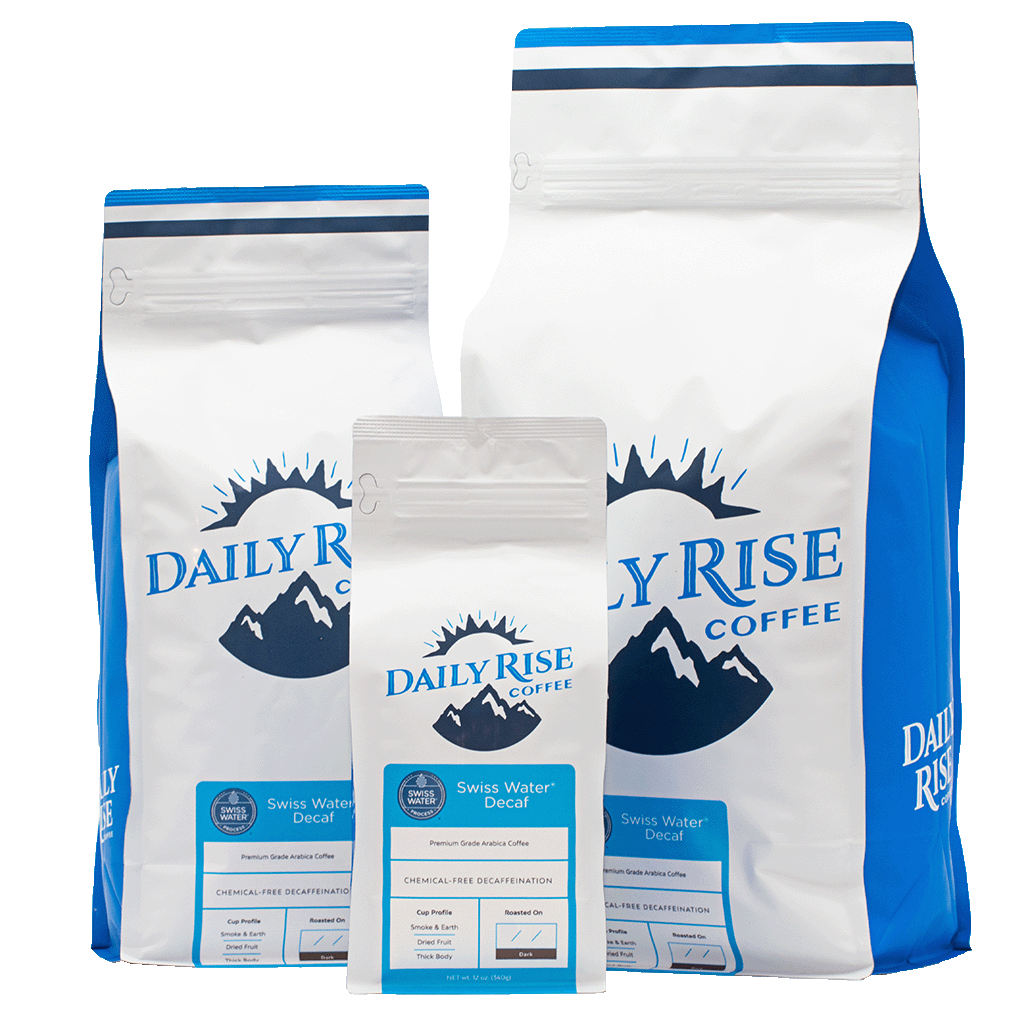 Swiss Water Decaf
Roast Profile: Dark
Tasting Notes: Smoke & Earth | Dried Fruit | Thick Body
For the "I really shouldn't drink coffee after noon" person, the only way you'll know it's decaf is because that's how you ordered it.
Story of the Bean
Daily Rise Coffee is proud to partner with Swiss Water to provide a 100% chemical-free decaffeination process for our decaf coffee. Using water, temperature, and time, our decaf is a great cup of coffee. So great, in fact, you won't recognize the difference.